We are proud to announce that Murky Red's new album 'No Pocus Without Hocus' will be released on October 26, 2015!
This album contains 58.23 minutes of scorching "Murky stuff," your room will smell like the 70′s by the time the last note is played. Thereafter you have the choice to open your window or just play it once again.

According To Murkey Red:
'No Pocus Without Hocus' is digital only-release for now, but our the aim is to releases it on CD in the near future. "If we can raise enough money via sales of this album, combined with our fee from live gigs, we might be able to do it!" Everybody who buys our digital album will receive a special discount for the hard copy from the very moment they become available.

There will be a special price for pre-orders of the digital release on October 5th 2015 and will last till October 25th 2015 All Pre-orders will also receive a free digital copy of the band's debut album: Time Doesn't Matter.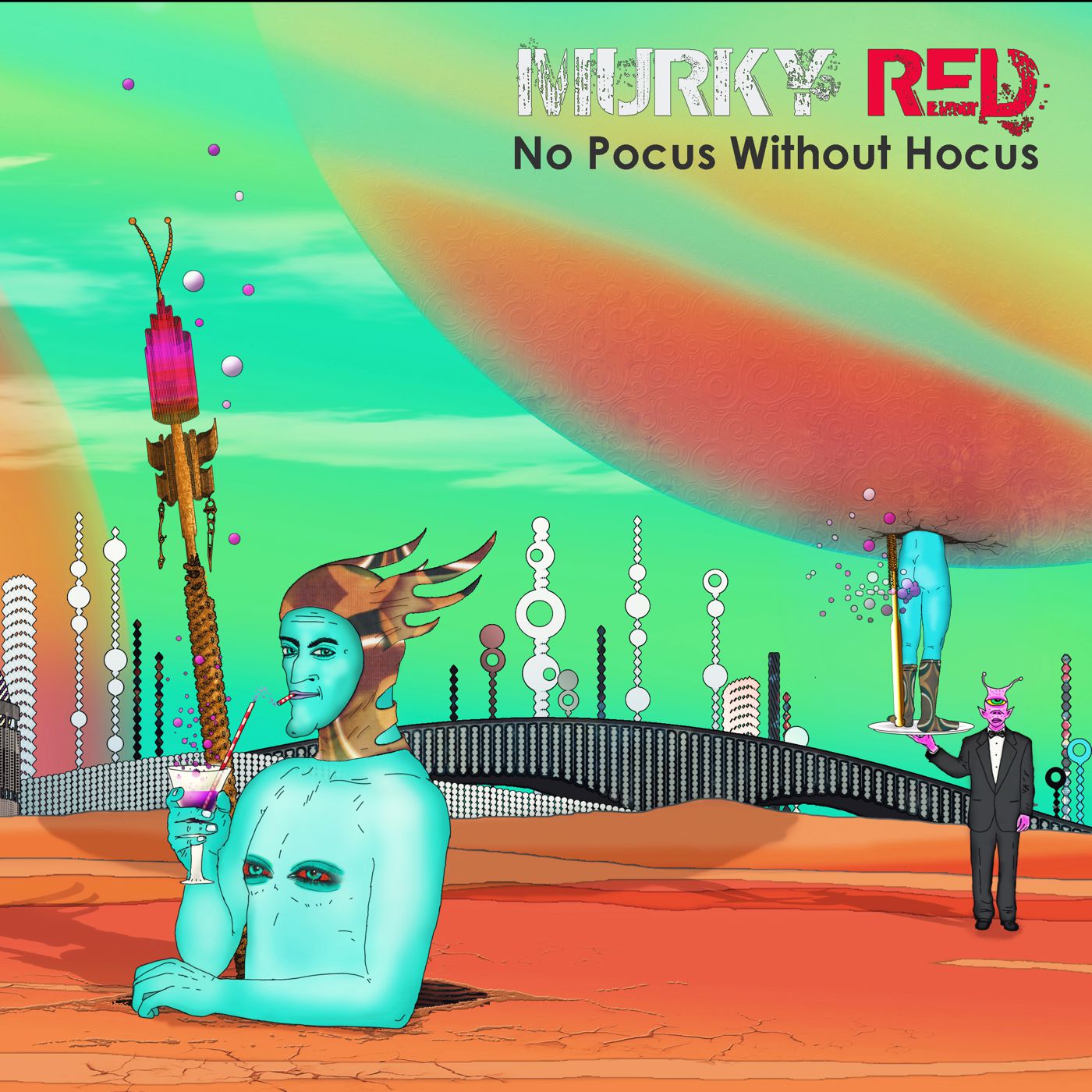 Track Listing:
Pixelated Friends
Stoned And Horny
Sweet Dark Hypnosis
She's Crying Diamonds
Nothing Can Go Wrong
A Wooden Groove
Collateral Damage (feat. Colin Tench on lead guitar)
Bad Wolf Of The Pack
Wild Flower
Mermaids
Elena

Murky Red Is...
Stef Flaming: Vocals & Guitars
Patrick Dujardin: Guitars
Luk Lantin: Bass Guitar
René Marteaux: Drums
Marie Vancamp: Percussion
Yolanda Flaming: Keys

Guest musician:
Colin Tench on 'Collateral Damage'.

Credits Music and lyrics by Stef Flaming
Recorded in the Murky Red Studios, Belgium
Mixing and mastering: Colin Tench at Stoned Bun Studios Sweden
© 2015 Murky Red Music

Links
Murky Red Official: http://www.murkyred.com/
Facebook: https://www.facebook.com/MurkyRed
Colin Tench: Official: www.corvusstone.com
Facebook: https://www.facebook.com/CorvusStone
Melodic Revolution Records Official: http://mrrmusic.com/
Facebook: https://www.facebook.com/MelodicRevolutionRecords