Time Horizon Release Highly Anticipated 2nd Offering Transitions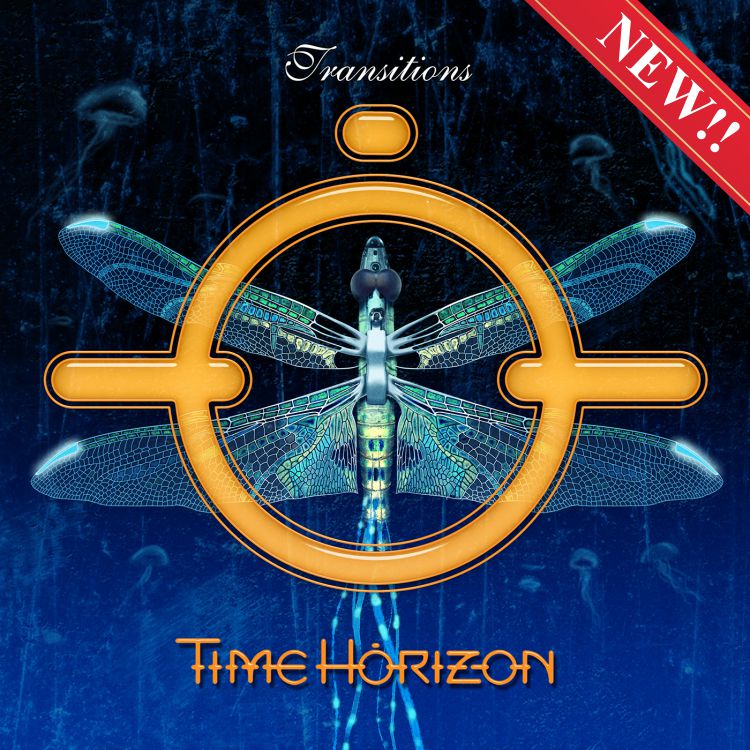 Transitions will officially be released November 27th and goes on pre-sale today for a special low price.


The band has spent the last four years writing and recording "
Transitions
" their follow up to the highly praised debut album. The band has also gone thru some personal changes during the writing and recording process thus the meaning behind the name of the new album
Transitions
. The album also features some very special guest by members of Yes, Michael W. Smith, Glass Hammer and Proto-Kaw.
Track Listing
01. Only One Way 06:56
02. Only Through Faith 02:10
03. Only Today 06:59
04. Prisoner 08:53
05. The Moment is Here 04:44
06. About Time 05:09
07. You're All I Need 05:38
08. River of Sorrows 04:24
09. Water Girl 04:24
10. Love is Here 07:26
Time Horizon is…
Ralph Otteson (Keyboards & Vocals), Allen White (Electric & Upright Basses), Dave Miller (Lead, Rhythm and Acoustic Guitars).
Guest Artists…
David Wallimann (Lead, Rhythm and Acoustic Guitars), Lang Bliss (Drums & Percussion), Tony Kaye (Hammond B3), Billy Sherwood (Guitar), Jake Livgren (Vocals).
Additional Contributing Musicians…
Bruce Gaetke (Drums & Vocals), Jeff Garner ( Guitar), Michael Mullen (Violin), Dan Eidem (Drums), Gary Gehman (Backing Vocals).
Recorded by: Ralph Otteson , Bruce Gaetke
Additional recording by Billy Sherwood, Lang Bliss, David Wallimann and Engineering staff at Rundown Studios Topeka KS. "Love is Here"
Mixed by: Billy Sherwood Mastered by: Maor Appelbaum
Media Contact: Ralph Otteson:
[email protected]
Nick Katona:
[email protected]
Listen Now!
http://mrrmusic.com/album/transitions/
Follow Time Horizon:
Official Website:
http://www.timehorizonmusic.com/
Facebook:
https://www.facebook.com/Time-Horizon-Fan-Page-148897908455012
Power of Prog:
http://powerofprog.com/profile/TimeHorizon