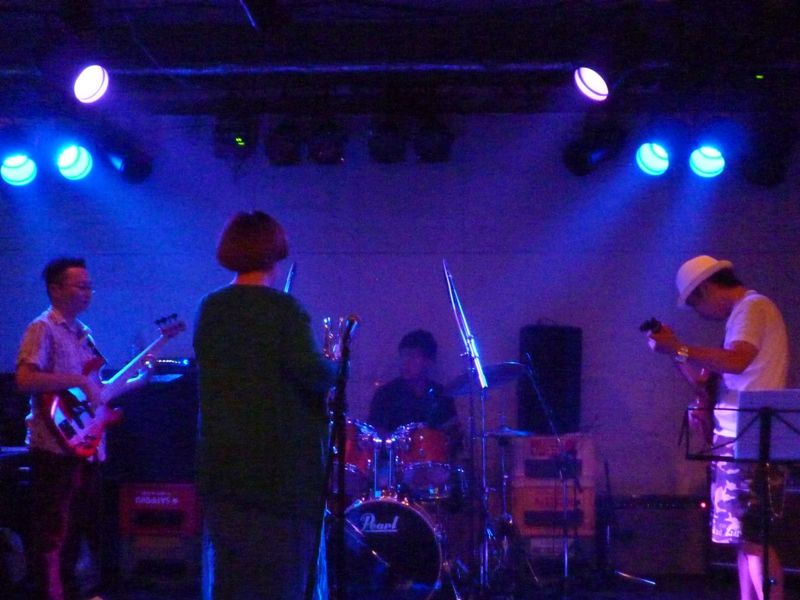 September 3, 2016 ... it was still hot tonight in early autumn, and much hotter in a live venue named Third Stone (Osaka). The new DJAMRA quartet launched their first gig after a resignation of a keyboardist Takehiko. A tad curious what kind of gig they would exert for us the audience, and they did not betray us at all ... the four talented players did their works exactly and sincerely.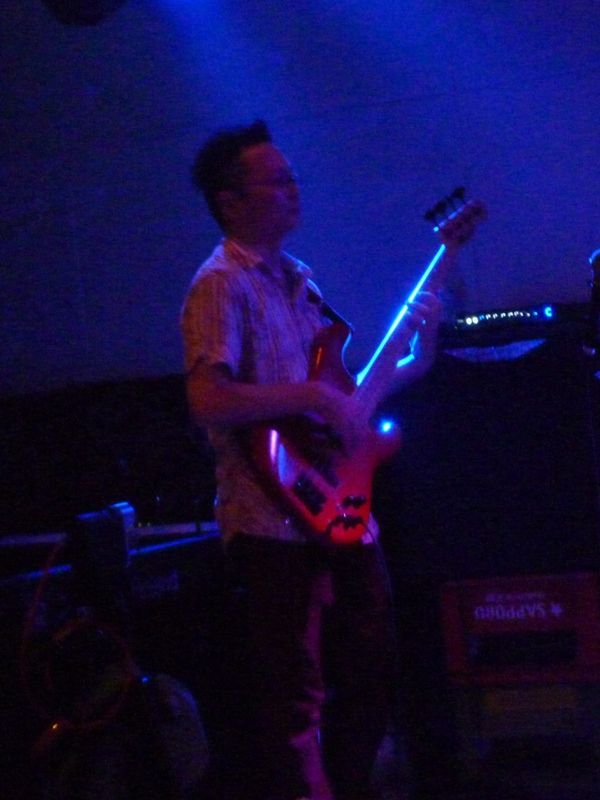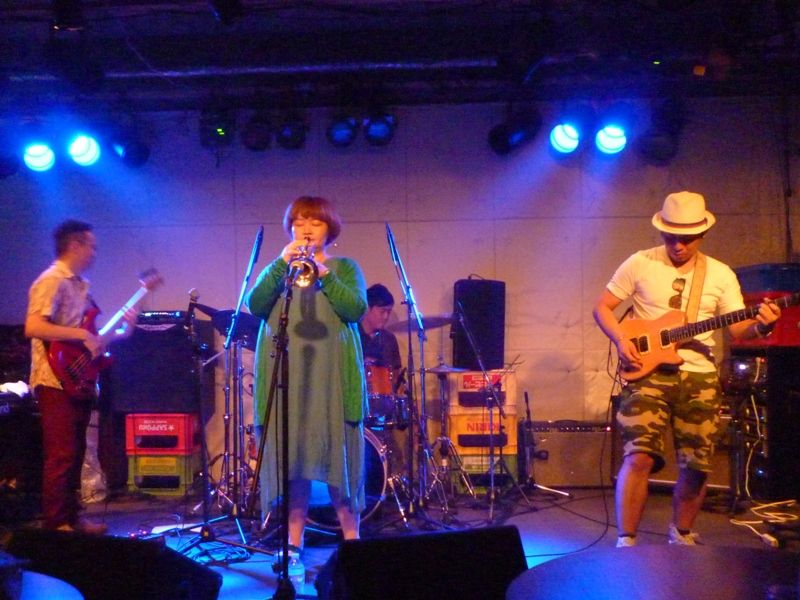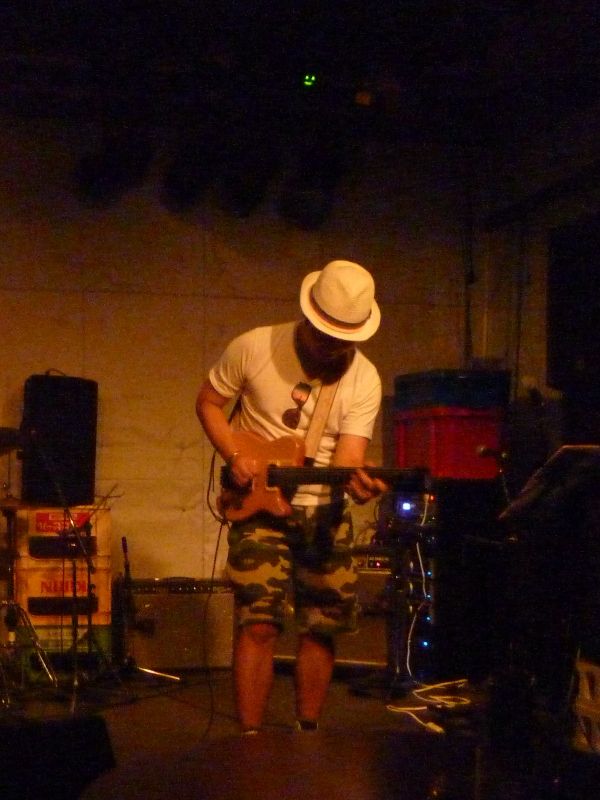 Some colourful landscape created with brilliant keyboard plays could not be heard indeed, but all of them (especially the guitarist Yoshinori) not only fully covered their original soundscape but also produced mysterious harmonized rigidity / hardness of sound. Yes, fantastic "adventurous" hardness. Suitable for calling their sound more rock-ish. Each of them might understand his/her role apparently I imagine.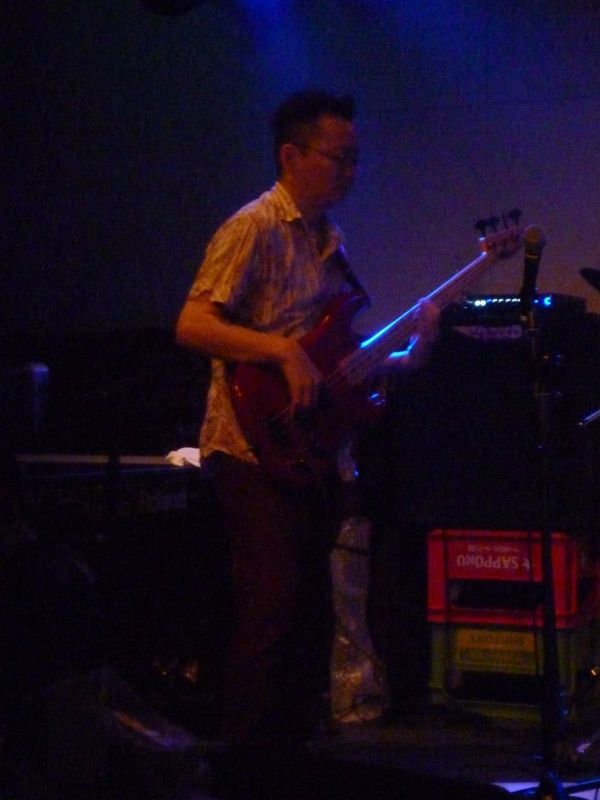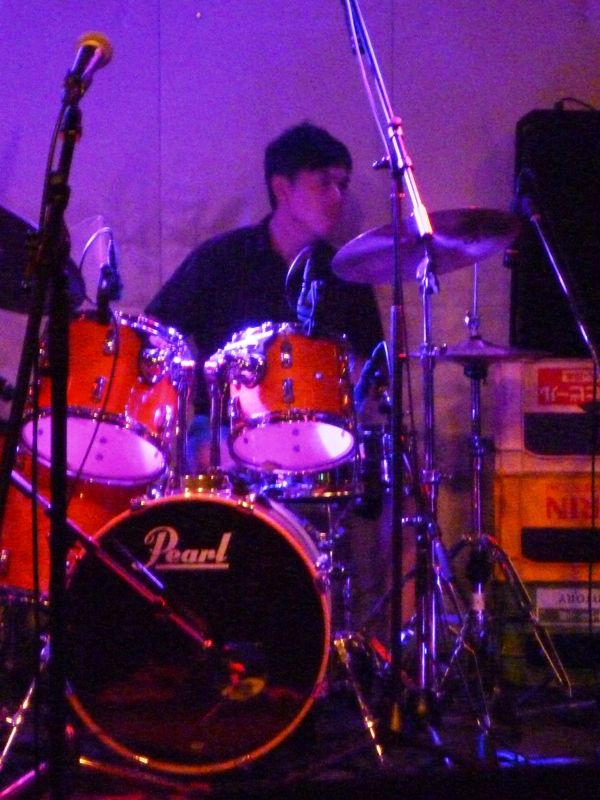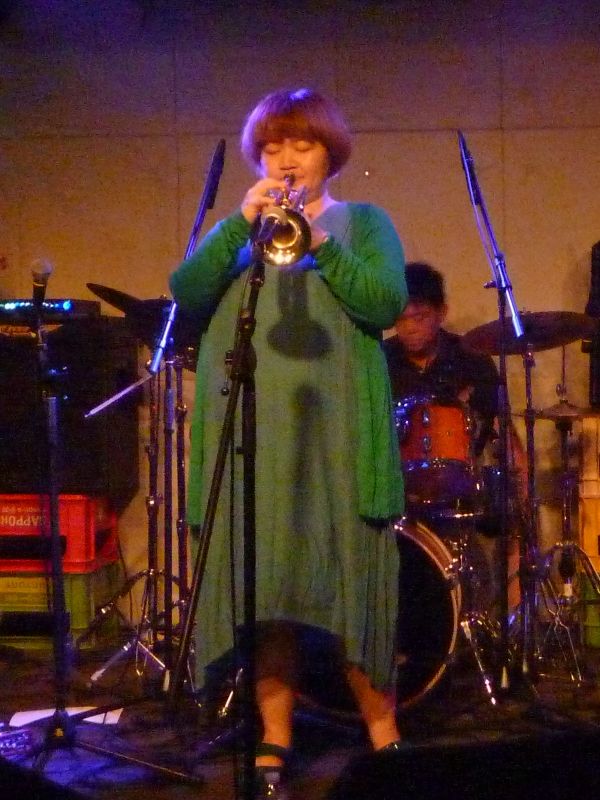 As for Yoshinori's guitar play, we cannot avoid getting amazed at his dynamic, bombastic diversity. Of hard rock, metallic, folksy, avantgarde, or psychedelic ... incredible variations of sounds can be enjoyed actually. Enon's drumming was more powerful and eccentric, and Sayaka's trumpet play was louder and sticker than usual. Bass chops / kicks by Masaharu aka Wai completely knocked us down and away.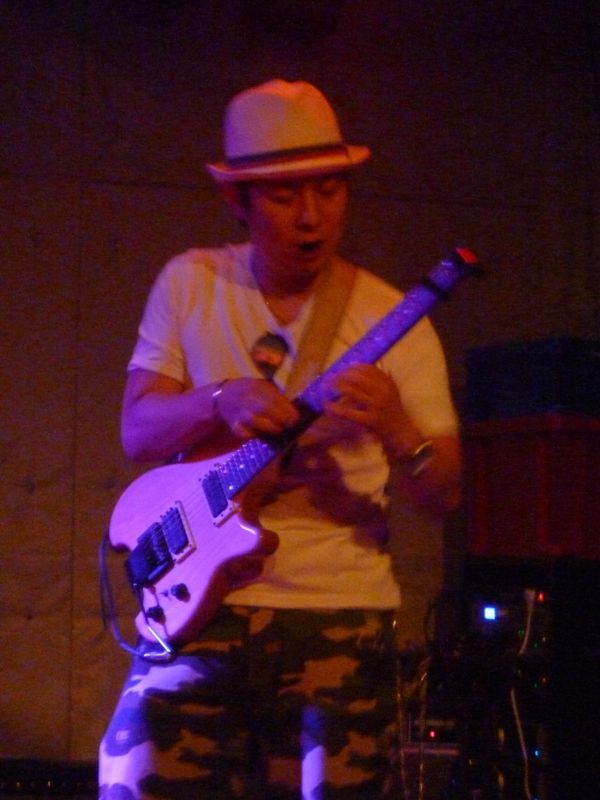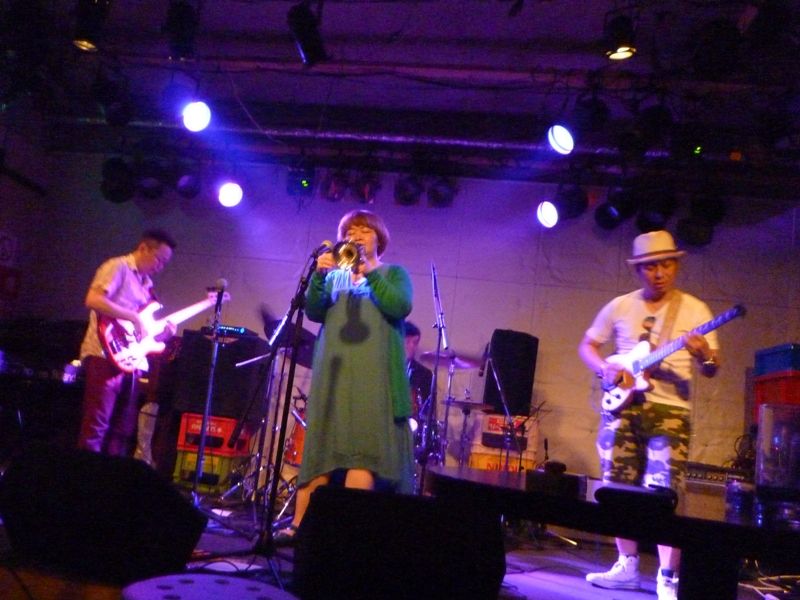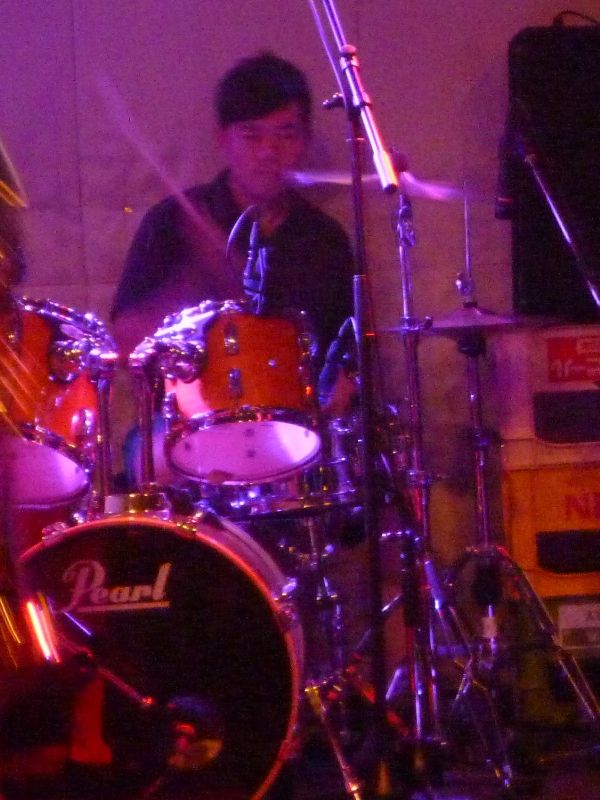 We could enjoy a new song titled "Won't Cook Hamburg Steak Anymore!" Inspired by Sayaka. This song was born through her leaving away from home. She says she has had a quarrel with her husband when she cooked a piece of Hamburg steak, that he overseasoned before eating. The melody sounded so sad that we could not help weeping (really, yes really :P) ... of course, it featured their original bizarre atmosphere and dissected lines.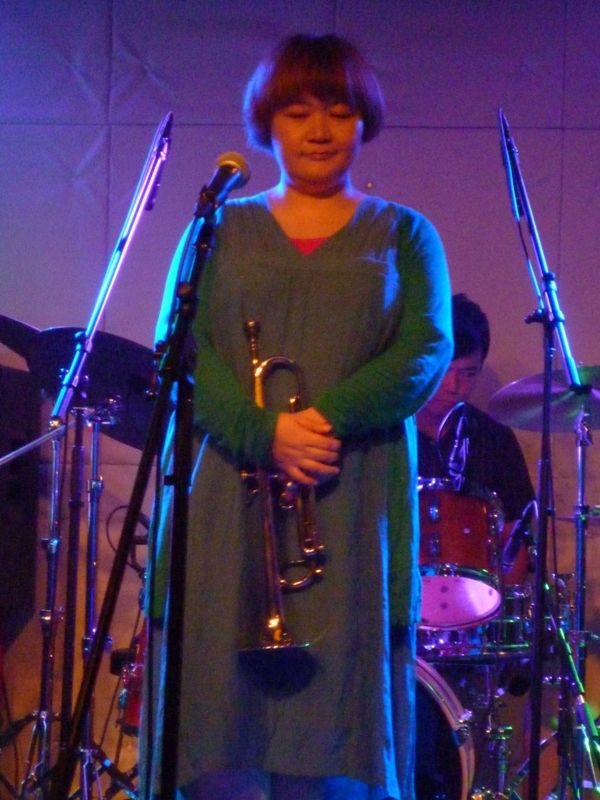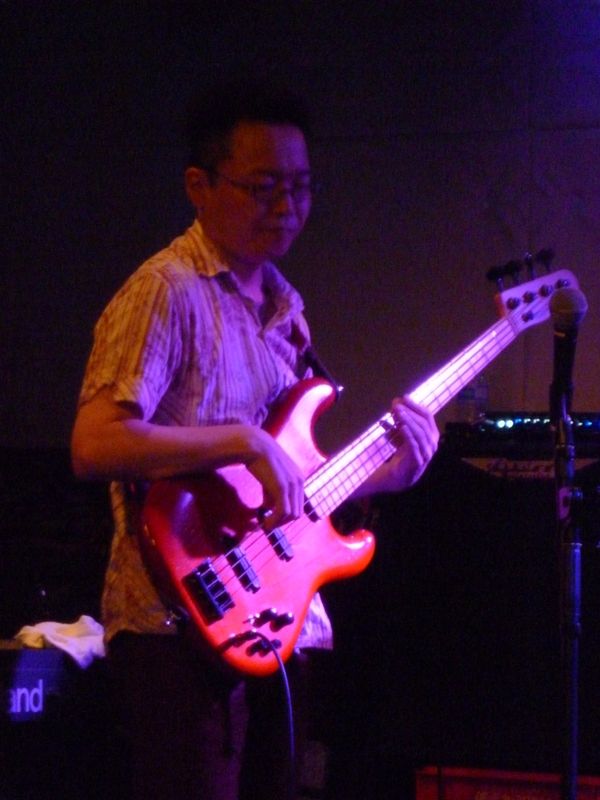 Their playlist tonight is as follows;
1. Assassin In Sin
2. Komurakaeri (feat. Moke-banashi in the beginning?)
3. Won't Cook Hamburg Steak Anymore
4. Kaito Naito-san
5. Pierrot's Foot Goes Into Convulsions
6. Kamihitoe (encore)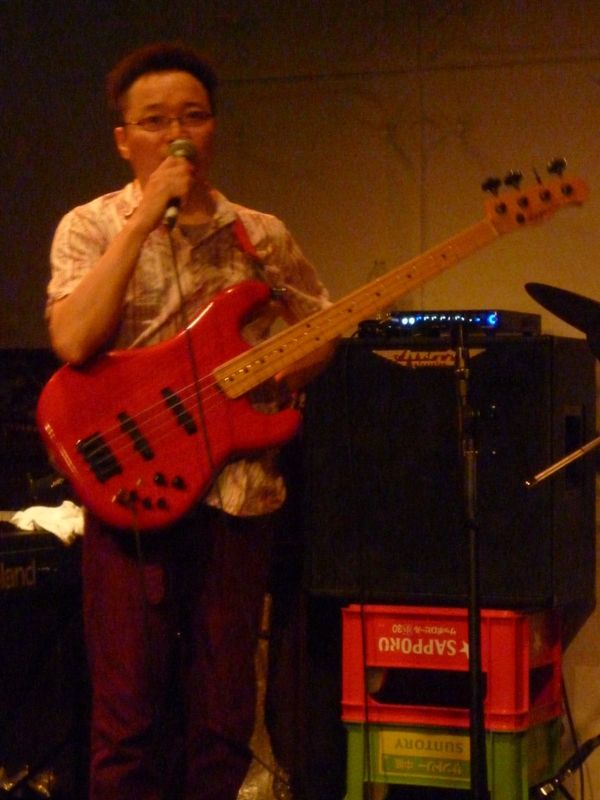 Thanks to DJAMRA quartet for your excellent stage, and thank you for reading my live review.