September 24, 2016 ... It was a tad cool (but still wet in the beginning of autumn) but there was certain hot enthusiastic air at Nakatsu Vi-Code. A Japanese jazz rock pride DJAMRA appeared on stage in
Katan HIVIYA Osaka Tour 2016. Katan is one of the most technically / humorously superb guitarists in Japan, so all Djamrers would have got excited not only for his guitar play but also their performance on stage I was sure.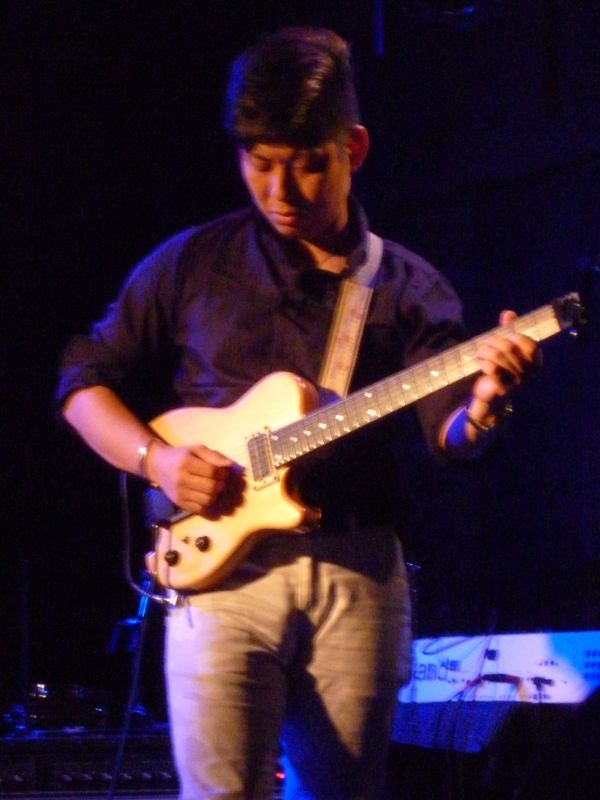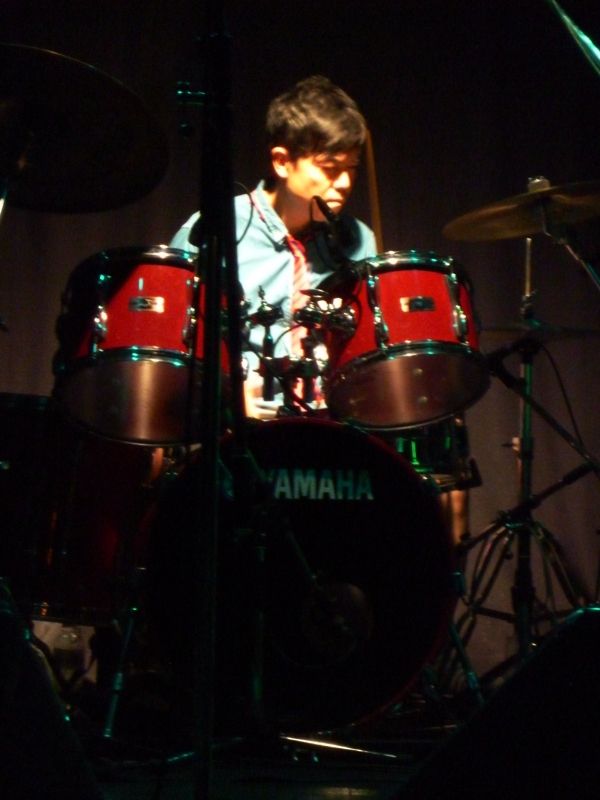 Yes this performance was the second one as DJAMRA's new lineup (quartet). Three weeks before, they have played on stage at Third Stone ... their play sounded slightly nervous really, but the performance on Vi-Code stage was marvelous obviously in a relaxing mood. Sekipon's guitar art, Enon's massive drumming, Sayaka's bombastic trumpet vibes, and Wai's precious bass rhythms - all instruments blew our mind away completely. Not sure if they would have got relaxed because of their second performance or Vi-Code is their official home-ground.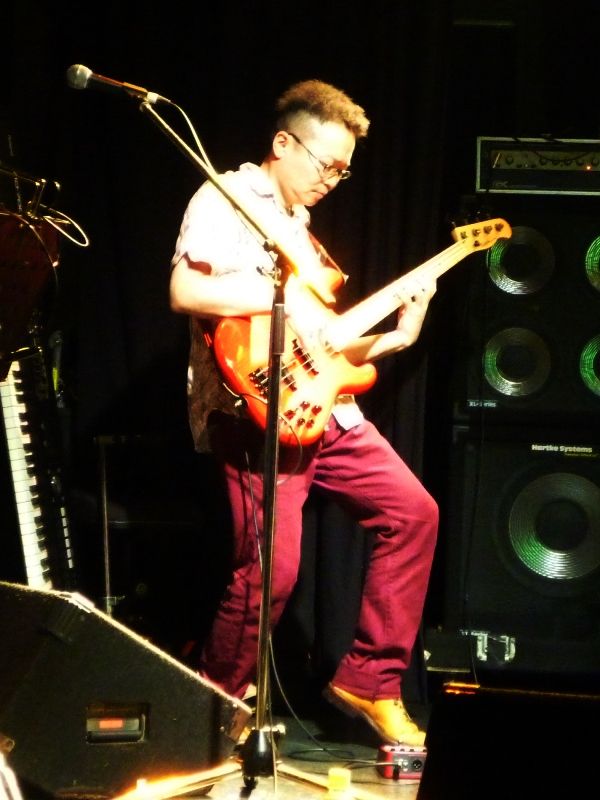 They played 5 repertoires (Kamihitoe, Kaito Naito-san, Won't Cook Hamburg Steak Anymore, Taiwa No Kanosei, Komurakaeri) without resting not any MC by Masaharu 'Wai' NAKAKITA (an actual pity). Please let me say here especially as for "Taiwa No Kanosei" composed / written by Katan HIVIYA. They played this sensitive song terrifically, explosively in the front of Katan, the composer, who said "they played more wonderfully than me and it will be a tough call for me to play (this song) originally". Woohoo.
Thanks to DJAMRA for their excellent stage performance as well, and to you for reading this live performance review.