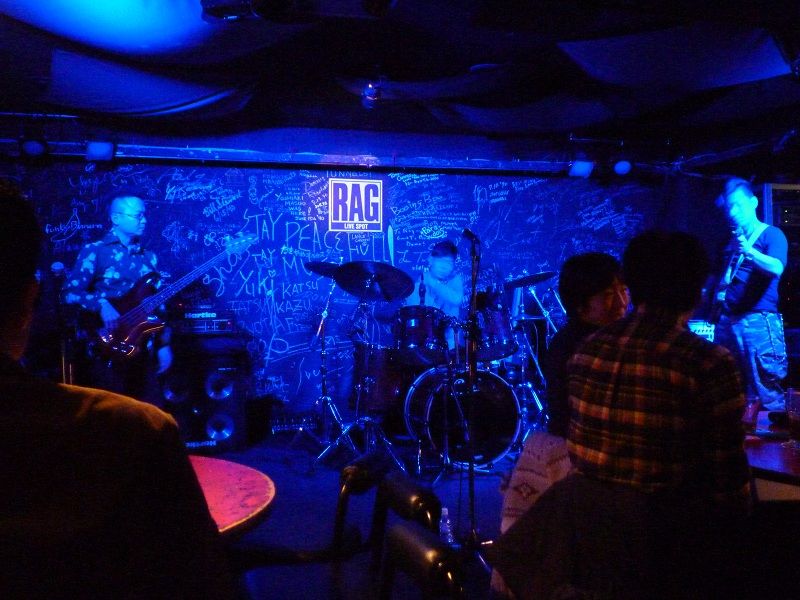 January 21, 2017 ... Very cold rain we had that day but on the contrary enthusiastic air around me at the live house named RAG (Kyoto, Japan). Yes pleasantly there was a joint live of DJAMRA and YUUKAI KENCHIKU. Especially as for Yuukai Kenchiku, I had not joined their gig for about five years so ... wow, what a lucky man I was!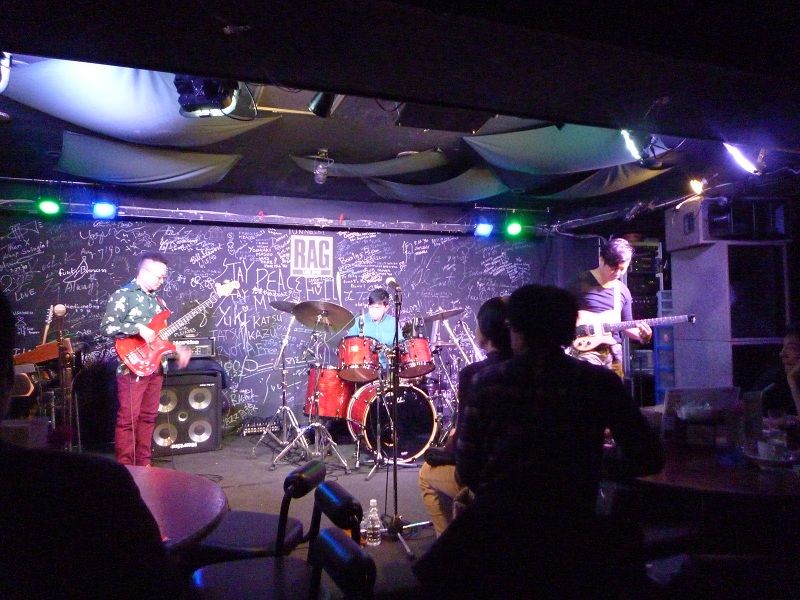 At first, our Japanese jazz rock eccentricity (!) DJAMRA came in and stood on the stage ... nah we must say they bursted into the audience! They played very eccentrically and bombastically as well, and the audience in Kyoto, who had not stumble upon such a weird performance, looked very shocked haha.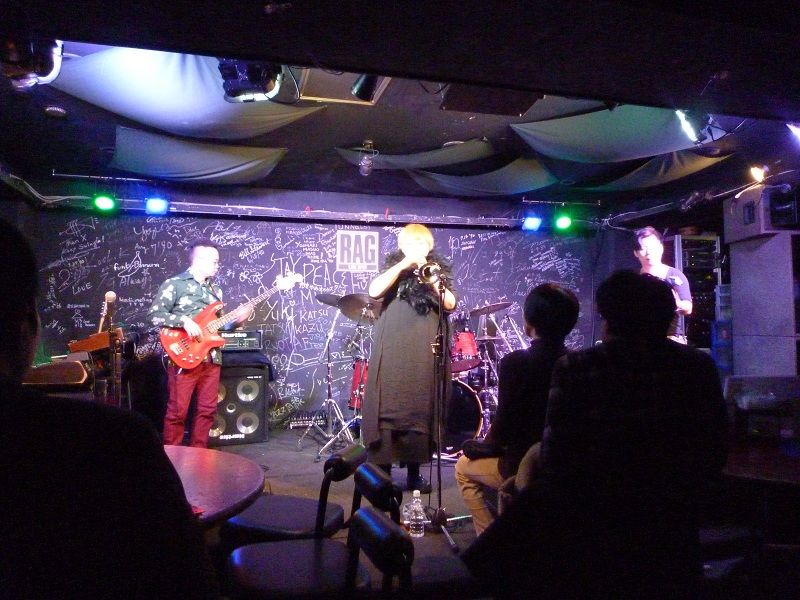 And SADLY the bassist Masaharu "WAI" NAKAKITA introduced themselves and their performance contents VERY FALTERINGLY ... oh dude what's happening about you? (LOL). But the trumpeter lady Sayaka made a good recovery for Wai. Bravo!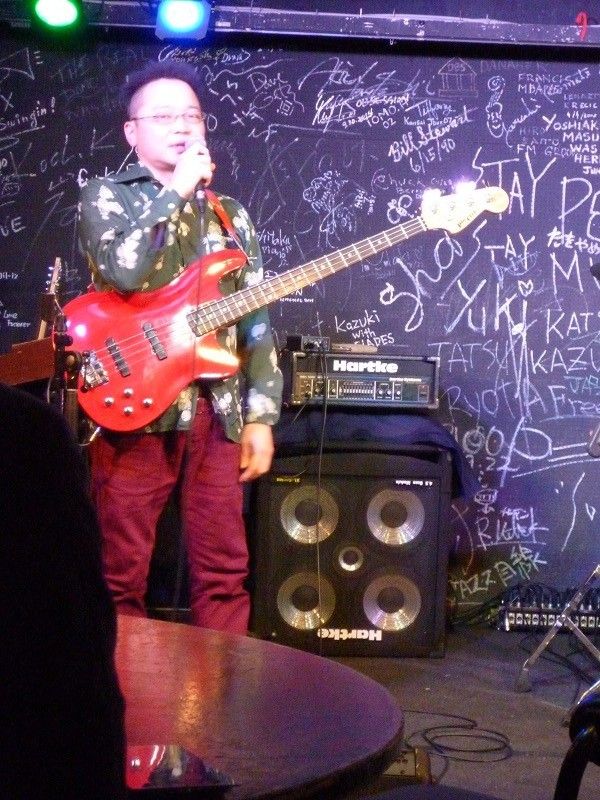 Their newest songs we listened to for the first time were quite exaggerated and distorted (oh "as well") and their sound and melody were powerful and energetic enough to drive the audience mad. Of course their repertoires were played but filled with improvised phrases and emotions. Awesome really.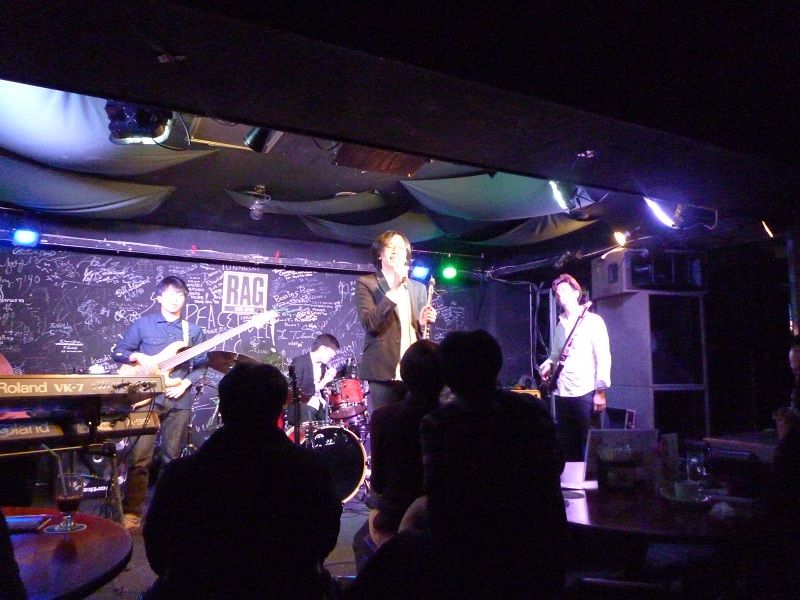 As you know well, YUUKAI KENCHIKU can exactly be called as a Japanese Symphonic Jazz Rock quintet. They played plenty of beautiful melody line veiled in complex rhythmic basis (the rhythm section - the drummer Kei and the bassist Katsuya - was kinda splendidly hardliner). The five talents were completely harmonized and crystallized even on the stage.
They say their repertoires were created upon a theme of nature and living creatures, and we could find their play always has activity, vitality, and viability that can make us dance and sing. Hassan's keyboard play is tremendously influenced by Genesis or related symphonic rock combos, and Raku's flute play was incredibly gorgeous and explosive. Hidehito's guitar launching sounded jazzy and juicy ... the combination should be creative (so interesting their newest ep is too).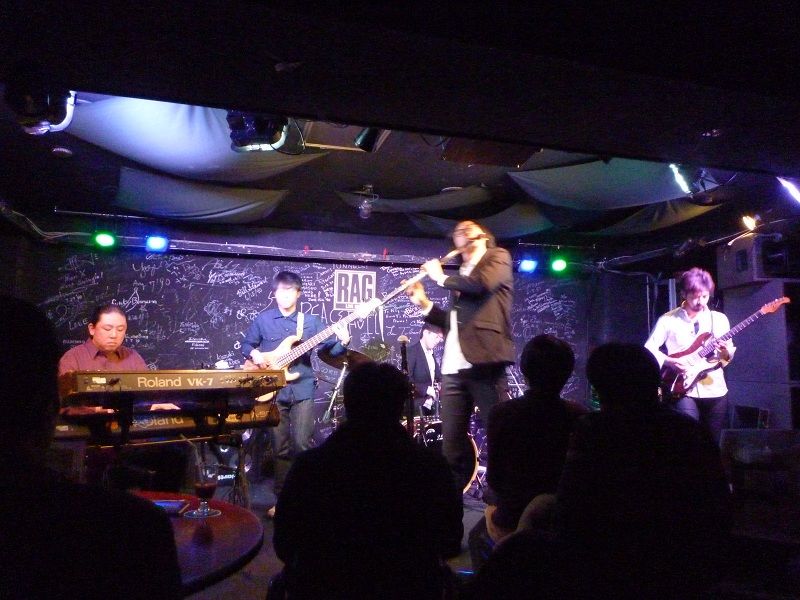 Their delightful performance was enough for the audience to enjoy the magnificent atmosphere in the cold winter ... I was so happy to meet them again after five years!
Thanks to DJAMRA and YUUKAI KENCHIKU for giving us such a fantastic night, and thank you for reading this live performance review.