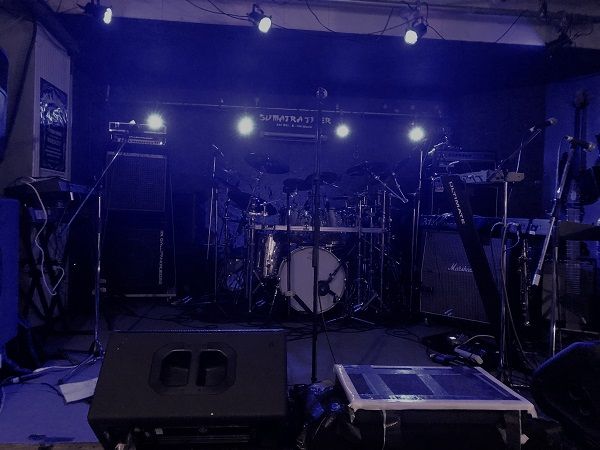 At Sumatra Tiger (Hiroshima)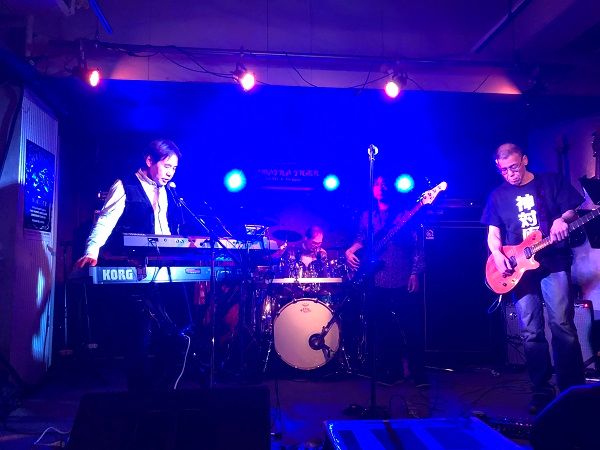 January 12, 2019 ... Under the cloudy, bluesy sky in Hiroshima. We're amazed at the atmosphere at a live house Sumatra Tiger. Tonight a Japanese progressive rock legend QUASER and another interesting unit KADATH basically active around Yamaguchi come upon the stage.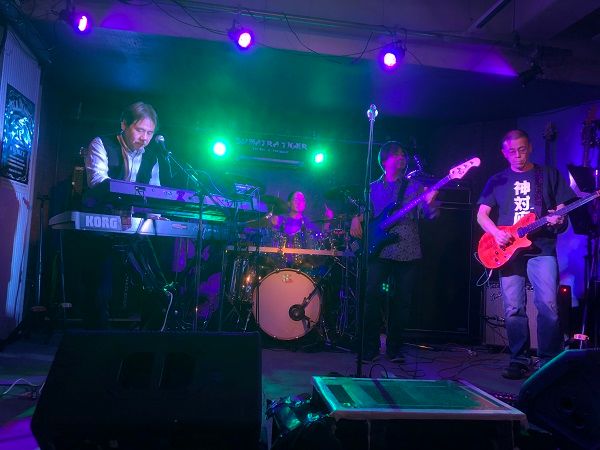 Especially as for QUASER, they've been active and vivacious for about 40 years as you know. Let me say, looks like we would have been walking with them as Japanese progressive rock fans.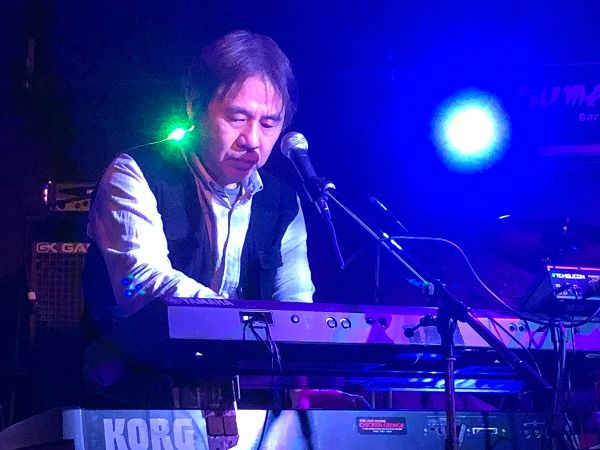 Takuya MORITA (keyboards, voices)
Hiroaki FUJII (bass)
[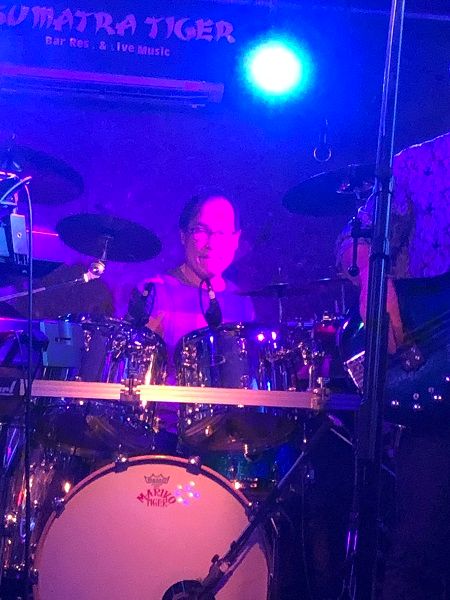 Kazuo KATAYAMA (drums, percussion)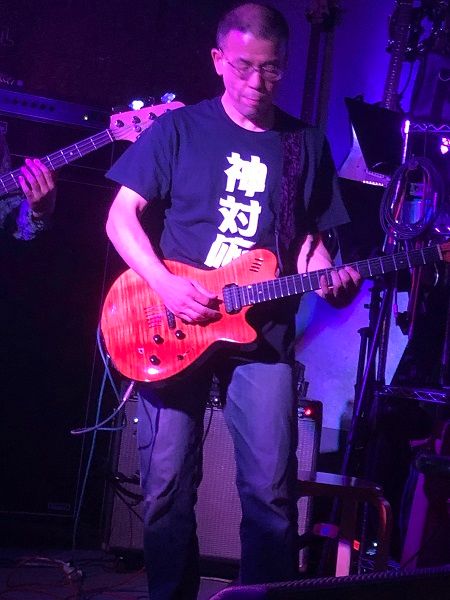 Masami KATSUURA (guitar)
The leader of QUASER Takuya MORITA says he's had strong intention to gig in Hiroshima for over 20 years .... there are two reasons. Firstly, he's worked voluntarily for people who suffered from disasters - e.g. Great Hanshin Awaji Earthquake in 1995 or Great East Japan Earthquake / Tsunami in 2011. Last summer Hiroshima (and my town Kurashiki) had a serious flood damage. He cannot avoid such a serious badness.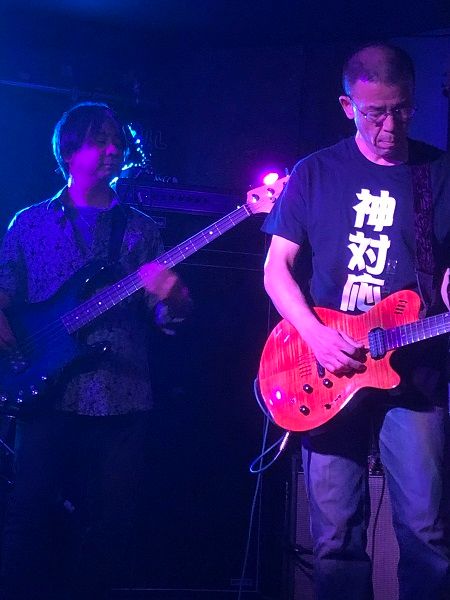 Secondly, Eisho KAMOZAKI who was a drummer of QUASER in the second period was died over twenty years ago. He managed a recording / live studio named Studio Duck ("Kamo" means duck in English) in Hiroshima ... this gig is dedicated to Eisho (of course, a heartwarming song titled "Mr. Duck" is played upon stage).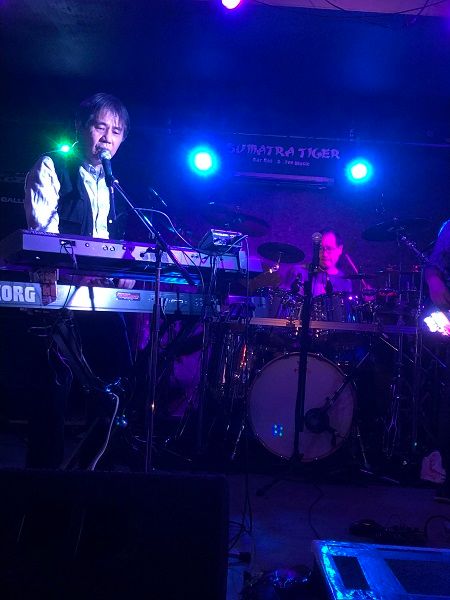 The current formation of QUASER was solidified over 18 years ago. They play quite vigorously, delightfully, and yes innovatively. Sounds like they would not be of veteran but promising still now. The playlist is based upon their newest creation "46", intensively for the memory of people who got serious disasters like two Japanese big earthquake or 9.11 in US.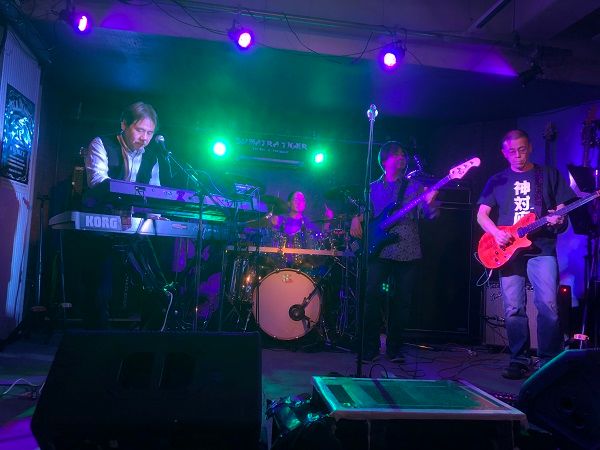 Regardless of a funny (oh sorry) trouble the guitarist have a temporary cramp at his feet, they launch sincere, powerful, and enthusiastic sound explosion for over 60 minutes. To such a fantastic musical theatre, I'd like to say thanks. And do hope they will be more and more energetic from now on.
Thanks to QUASER for the superb gig, and thanks to you for reading my live report.