Neal Morse is one of the more recognizable figures in the prog world today and is one my music heroes. As an introduction to this interview, I have included some material from his website.
"Neal Morse's career path is full of unexpected twists and turns, sudden changes and pleasant surprises—much like the epic progressive rock compositions for which he has become known. In the mid '90s he formed the quirky Spock's Beard, whose debut recording, 'The Light', was an unexpected success. Over the next 7 years, Spock's Beard released six critically acclaimed studio recordings and multiple live recordings while establishing a passionate fan base in the prog rock community.
"In 2000, he formed the prog supergroup Transatlantic with drumming legend Mike Portnoy (formerly with Dream Theater), Marillion's Pete Trewavas and The Flower Kings' Roine Stolt. In a remarkably brief but productive few days together, they knocked out SMPTe, a richly received, massive work of vintage, long form prog. Two years later, the sophomore release, Bridge Across Forever, solidified Transatlantic's global appeal.
In 2001, Morse shocked his followers with word that he was stepping away from music…with no indication of where he was heading. Morse was now walking an unknown road. After reaching success with Spock's Beard, he was starting all over again, this time boldly declaring his faith and risking fan rejection and financial failure. He needn't have worried."
Again with the help of Portnoy, as well as other musician friends, Neal Morse recorded "Testimony" in 2003, which told the story of his conversion to Christianity and why he rebooted his career.
"As the Testimony Live DVD triumphantly documented, his solo tour was full of magical moments and was a deeply affirming experience. Morse returned to the studio with Mike Portnoy and touring bass player Randy George to record 2004's 'One', a conceptual album that was a vast and rewarding work that harkened to new heights beyond his former work. Since then it's been Morse, Portnoy and George on the journey until members Bill Hubauer and Eric Gillette were added as permanent members of the Neal Morse Band. In another striking move Morse debuted 'The Grand Experiment' as 'The Neal Morse Band',a collective effort that saw a five way collaboration between the members."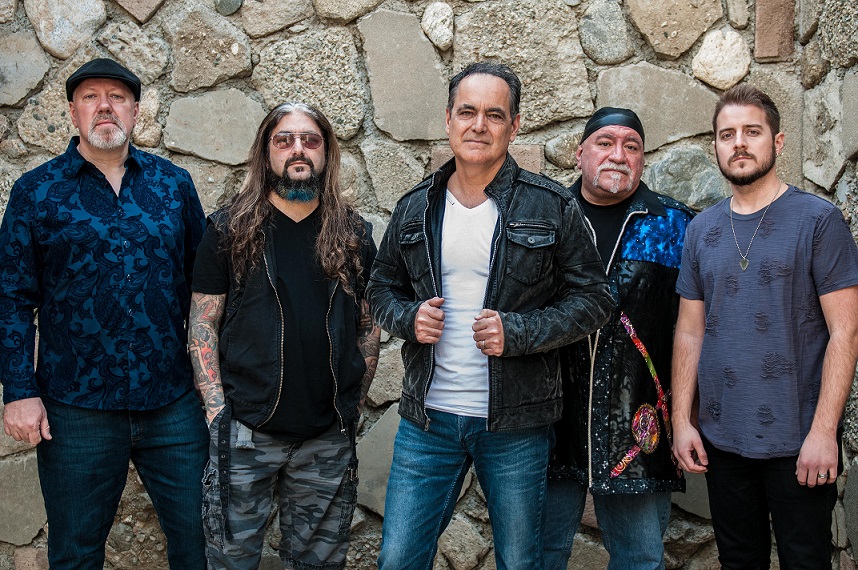 In addition to multiple solo albums released under his own name, Neal also recorded "The Whirlwind" (2009) and "Kaleidoscope" (2014) with Transatlantic. He is also a part of the band Flying Colors, again with Portnoy as well as Casey McPherson (Alpha Rev) and Steve Morse (Dixie Dregs, Kansas, Deep Purple, etc--no relation to Neal, by the way). They have so far released "Flying Colors" (2012) and "Second Nature" (2014). He has contributed to multiple other projects along the way. Finally, he has a rock musical coming out in the next few months entitled "Jesus Christ: The Exorcist", which he debuted in full production at the most recent MorseFest (an annual festival he has hosted near his home in Tennessee since 2014).
I had the opportunity to ask Neal questions about his career and "The Great Adventure".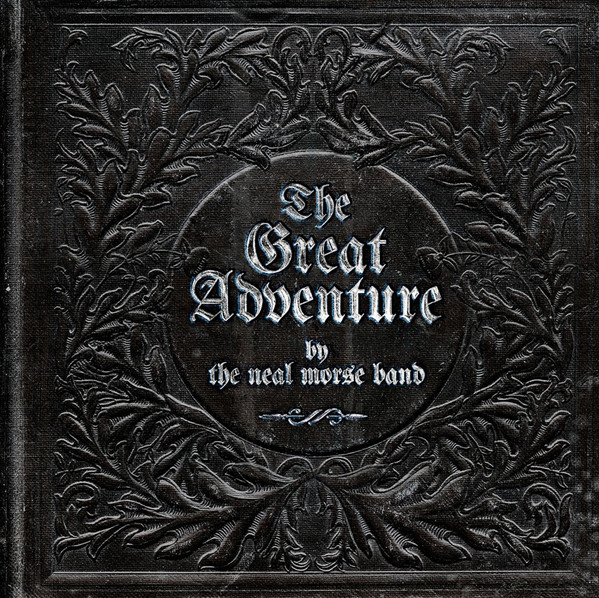 ------------
Todd: How is this band different from the other bands you've been involved with?
Neal: I've been blessed to have been involved with a lot of great bands. One thing that's different about the Neal Morse Band is that most of the guys are pretty mellow. Mike and I are probably the most energetic. Eric, Randy and Bill are pretty laid back folks, which is great. I'm thinking about Ryo and my brother Al [Okumoto and Morse from Spock's Beard], they're pretty crazy. But the Neal Morse Band is pretty mellow. All these guys are great musicians, and I've been blessed to have been able to work with such great people.
Todd: It seems to me like you guys are all on the same page, very cohesive, not a lot of ego.
Neal: Yeah--it's great to work with people that are so focused on the end product, what really matters, on making the record all that it can be and not making about ourselves. On this latest album, everybody had to give up something that they loved to make the album better. I'm just so thankful to work with people whose heart is like that.
Todd: As you look back over your career, which albums do you think ultimately will define your legacy?
Neal: I don't know! It's hard to say. I hope all of them! I've loved every album that I've worked on. A filmmaker once said, "I'm in love with the girl that I'm dating." So you're always in love with the latest thing you've done. I'm in love with "The Great Adventure". And also I just got the final discs for the Jesus musical, so I'm really enjoying hearing these new things and hearing how good Rich's mixes are. So I hope "The Great Adventure" really finds a significant place creatively in the world, but it's really not up to me. As an artist you do your part, you do the best you can, you work with the best people you can, and then you let it go and let God take it and see what He's going to do.
[Edit: I recorded this interview prior to the release of "The Great Adventure". There is a version of the album that comes with a DVD entitled "The Adventure Begins", which chronicles the recording of the album from August 2017 through August 2018. Much of the following discussion related to how the album came together is further addressed in that video. Also, interestingly, Neal says that this album will go down with "Snow" and "Sola Scriptura" as the most difficult to make thus far in his career.]
Todd: How did the writing take place? I heard in the ProgReport interview you did that in the January sessions the goal was to complete the album but that when you left you felt it was unfinished. For those January sessions, were there pieces that everyone brought in and you built around those, or was it mostly you and then everyone else added in their bits, or how did that work?
Neal: We wrote a lot of stuff in the room, so a lot of it was very collaborative. When that happens you don't even remember who wrote what--you're bouncing off of Eric's riff or singing over it, then Mike suggests a chord change and Bill suggests a chorus, Randy puts in his bits... I don't really remember all of that. I remember that after those January sessions, I took those tapes and started to cut them up and added different things. I took a lot of inspiration from a lot of those themes and began to do new things with them. And so I sketched out a 2 1/2 hour version of "The Great Adventure", and that's what I presented to the guys in March or April, whenever it was. And I was really relieved that they liked it, because I didn't know if they were going to go for it. Because nobody wanted to do a double or a follow up. And obviously since I felt inspired to sketch it out--I was feeling that was the direction we should go but I didn't want to push it. I wanted them to feel it too, because that's the only way it can work. And obviously they did, because then we tried to figure out when to get everyone back together. We talked about trying to work on the arrangements and finish it out over Skype, but everyone felt like we needed to be in the same room. So we got together last August and did the final version.
Todd: From the 2 1/2 hour version that you presented to the final, did you have basically the outline and then excised and embellished and added things from there?
Neal: Yeah, and we cut out about 40 minutes of stuff, we cut out a bunch of songs. It's hard to remember exactly, but I think in my version I cut out "I Got to Run", and Mike was like "Oh no, we have to have that back in from the original January session." So a lot of give and take, a lot of push and pull, a lot of sorting things out. And then we had the idea in August in the final sessions to add little takes and bits from the first album. Because up until then it had not been decided that it was going to be a sequel. Once we turned that corner, then Mike particularly felt like we had to work in at least the main themes from the first album. Which was a real challenge, because a lot of those themes were slow, and we have some slow themes on this one too. We didn't want to have too many slow themes, because it would be boring. It was a challenge--we barely made it under the wire.
Todd: When you brought that 2 1/2 version to them, you still hadn't come to the idea that it would be based on the son of the protagonist from the "The Similitude of a Dream"?
Neal: I had that idea in February, so it was after the January sessions. Which is really interesting to me because a lot of that stuff that we wrote in January really fits the angry son. But we hadn't had that concept yet. Those things are more evidence to me that God was orchestrating things from the beginning. We were on the adventure of discovery, trying to discover what this thing was supposed to be. It's crazy, but we made it, and it's a beautiful thing.
Todd: This album will easily sit right next to "The Similitude of a Dream".
Mike was reluctant to do a double album on the last one. You mentioned everybody was on board this time. Did he voice similar feelings at that time?
Neal: Right at the beginning at the January sessions Mike threw it out there, and everybody agreed, that it should not be a double and it should not be a sequel. And I didn't have enough pieces of the puzzle at that point, I wasn't sure either. I mean, I don't like doing double albums--it's a hassle! I wasn't dying to do it either. So I just went along for the ride in January. I had brought a lot of things to the table in January that we didn't use, that never got used actually. I wrote a bunch of stuff in December trying to get ready for January. But looking back I can see that it all had to happen the way that it did for us to come up with the album that we have now.
Todd: So with him saying that in January, were you even more nervous or reluctant to present the rewrite to them?
Neal: I wasn't nervous... I say in the liner notes that I learned to trust God even more. And that's a fact. For me it was a study in trust. I was just feeling like I needed to proceed very gently, not push--just say what you're feeling and move forward move into the next step. It was that kind of a process. I wasn't nervous about it but I just didn't know how it was going to turn out. But you learn to trust God. I had peace all the way through it. I was unsure, but I felt like God was going to show up and make it happen, and of course he did.
Todd: well you could say that about the whole trajectory of your life, let alone the course of your career.
Neal: Yes indeed! what a wonder, what a wonder!
Todd: "The Similitude of a Dream" had a strong narrative component with the close connection to the first part of The Pilgrim's Progress. I've tried to listen through on "The Great Adventure" [before having the liner notes] and pick out the narrative themes of Joseph the angry son left behind and how he follows a similar course as his father. The last album was almost episodic in nature--does this one have a similar approach?
Neal: It's a little more ambiguous, I think I left things less spelled out. I did that on purpose, I think it's a good thing to do to let people discover for themselves. The story is the abandoned son is angry for having been left behind in the City of Destruction. Then he feels the call of God as well and sets out to follow in his father's footsteps, though he's still really resentful. And as he goes on the journey he grows more and more in God. A friend comes to help him out when he's struggling, and there are some parts in there about their relationship. Then they go to Vanity Fair and get thrown into the Castle of Despair, when the Lord shows up and gives them the key, and they get out. Joseph the angry son has his own battle and winds up at the River of Crossing and finds that his father has already crossed over and now he must go.
Todd: There are a lot of lyrical themes in "The Great Adventure", maybe the most poignant is the idea of crossing over in "A Love That Never Dies" and being able to see his father again. I remember you said in the video commentary on "The Similitude of a Dream" when you were describing "The Breath of Angels" that it was somewhat autobiographical in describing the passing of your father. Is "A Love That Never Dies" also autobiographical as well?
Neal: I have to say it's really interesting how God uses different events to inspire different pieces of music. What was going on in August when I was working on the final lyrics--we had a sketch of "A Love That Never Dies" back in January--not quite as it is now, we changed it--but we had the chorus and we had the verses. But when I was writing those lyrics it was right around the time that this man, Mark Bradford, passed away and I was supposed to go speak at his funeral. So I was thinking about that, that was part of it, he was very much on my mind. He was a believer and very secure that he was going to meet the Lord. But it was still sad, which is captured in the line "through the tears of our goodbyes".
Todd: That's very moving. I have what I think is a great idea for MorseFest 2019 or in the future, and that is to play "The Similitude of a Dream" and "The Great Adventure" back to back.
Neal: Wouldn't that be great!
Todd: Keep that in mind for one down the road. I look forward to seeing you on the tour--my daughter and I will be seeing you in San Francisco in March.
Neal: Thank you so much, brother. And I appreciate the encouragement too.
---------------------
Thanks to Neal for sharing his time, and thanks to ABC-PR, his public relations firm, for facilitating the interview.
Enjoy the videos that have been released at the time of the interview.