#49-t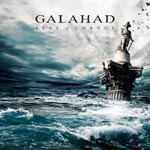 Neo-Prog
#49-t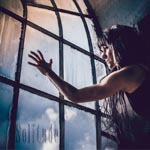 Crossover Prog
#48
3rdegree - Ones And Zeroes, Vol. 0
Crossover Prog
#45-t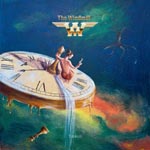 Heavy Prog
#45-t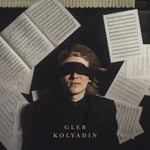 Crossover Prog
#45-t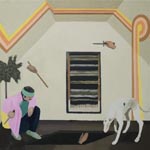 Post Rock/Math rock
#41-t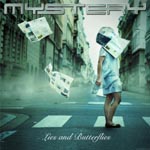 Mystery - Lies And Butterflies
Neo-Prog
#41-t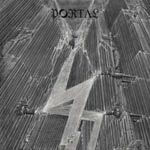 Tech/Extreme Prog Metal
#41-t
Psychedelic/Space Rock
#41-t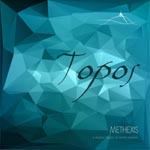 Crossover Prog
#39-t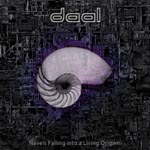 Daal - Navels Falling Into A Living Origami
Eclectic Prog
#39-t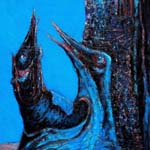 Psychedelic/Space Rock
#38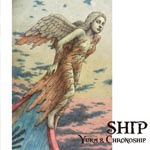 Neo-Prog
#35-t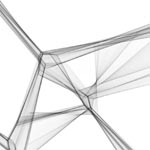 Crossover Prog
#35-t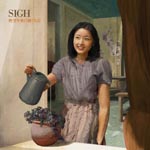 Experimental/Post Metal
#35-t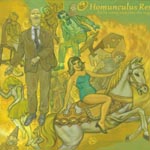 Homunculus Res - Della Stessa Sostanza Dei Sogni
Rock Progressivo Italiano
#34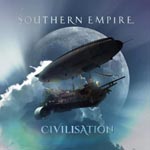 Southern Empire - Civilisation
Crossover Prog
#33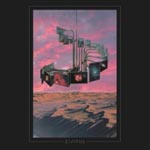 RIO/Avant-Prog
#31-t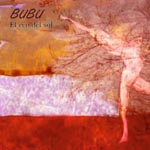 Eclectic Prog
#31-t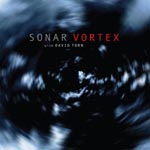 Sonar: With David Torn - Vortex
RIO/Avant-Prog
#29-t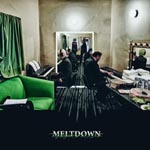 King Crimson - Meltdown: Live In Mexico City
Eclectic Prog
#29-t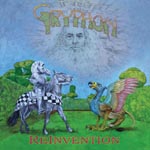 Prog Folk
#28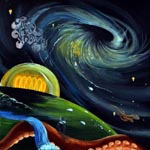 Ring Van Möbius - Past The Evening Sun
Symphonic Prog
#26-t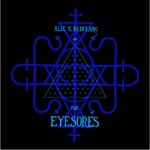 Alec K. Redfearn And The Eyesores - The Opposite
RIO/Avant-Prog
#26-t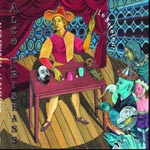 Eclectic Prog
#24-t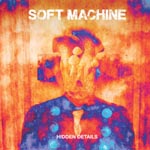 Canterbury Scene
#24-t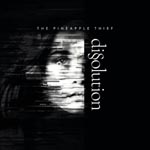 The Pineapple Thief - Dissolution
Crossover Prog
#23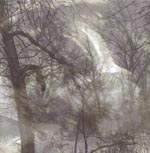 Jack O' the Clock - Repetitions Of The Old City II
Prog Folk
#22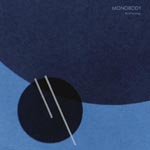 Jazz/Rock Fusion
#21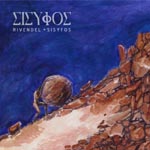 Neo-Prog
#20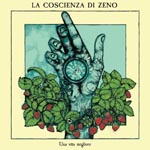 La Coscienza Di Zeno - Una Vita Migliore
Rock Progressivo Italiano
#19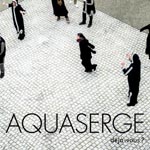 Psychedelic/Space Rock
#18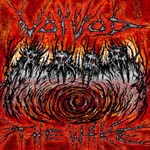 Tech/Extreme Prog Metal
#17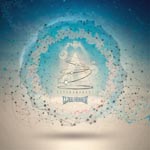 Symphonic Prog
#16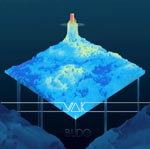 Zeuhl
#15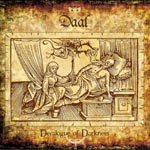 Eclectic Prog
#14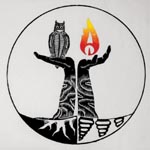 Psychedelic/Space Rock
#13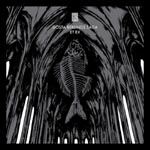 Eclectic Prog
#11-t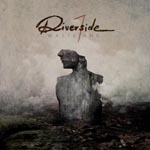 Progressive Metal
#11-t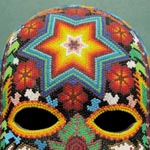 Prog Folk
#10

Haken - Vector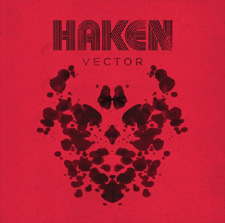 Heavy Prog
Breaking into the top-10 with their 5th full-length album, Vector, UK's Haken continues to solidify their place in the world of Progressive Metal. 2018's offering shows once again their knack for compositional complexity and dynamic contrast.
#9

Cheer-Accident - Fades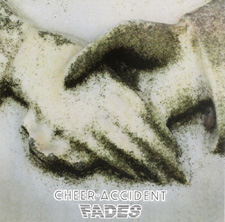 RIO/Avant-Prog
After just missing a spot in the top-10 in 2017 with Putting Off Death, Chicago's Cheer-Accident storms into the 2018 list at #9 with Fades. Thymme Jones and company show no signs of letting up as they approach their 5th decade.
#8

Phideaux Infernal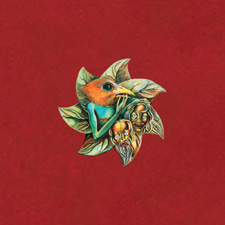 Crossover Prog
Phideaux Xavier is considered by many a pillar of 21st century US progressive rock. After producing LP's at a rate of nearly one per year in the 2000's, the teens have been less proliferative, with 2018's Infernal only the 2nd of the decade. Fans will find it well worth the wait as it is the long-awaited 3rd part of the trilogy started with The Great Leap and Doomsday Afternoon.
#7

Elephant9 - Greatest Show On Earth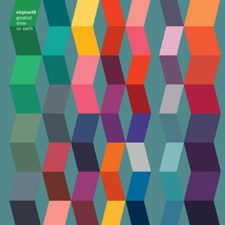 Jazz Rock/Fusion
Oslo based trio Elephant9 carry the jazz rock flag into the top-10 with their 5th studio album Greatest Show On Earth. A delicious retro stew ensues, punctuated by the growling keyboard stylings of Ståle Storlökken
#6

The Tangent - Proxy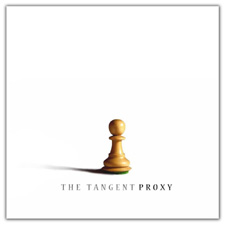 Eclectic Prog
After The Slow Rust of Forgotten Machinery was well received for the the number 16 spot in 2017, Andy Tillison's outfit comes right back and moves up 10 spots with Proxy.
#5

Koenji Hyakkei - Dhorimviskha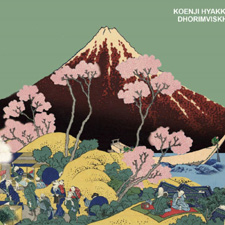 Zeuhl
Arguably the Godfather of Japanese Zeuhl, drummer Yoshida Tatsuya is the driving force behind Koenji Hyakkei. The band's 5th album, Dhorimviskha arrives after a 13 year break from their last studio release and makes it into this year's top-5.
#4

PiNioL - Bran Coucou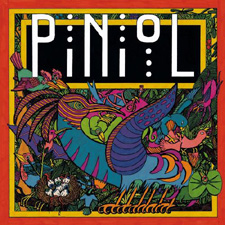 RIO/Avant-Prog
The unholy union of two Lyon, France based bands; mathy experimental rockers ni and bombastic eclect-o-philic power-trio Poil, this congealed hybrid disproves the stereotype that RIO/Avant has no groove. A solid #4 debut for this heavy hitter.
#3

Anna von Hausswolff - Dead Magic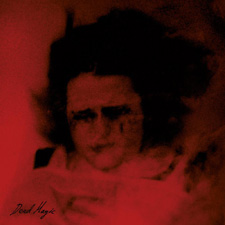 Crossover Prog
If ever the proverbial book could be judged by its cover, it would be Dead Magic. The Gothic ambience issued forth from Sweden's Anna von Hausswolff's 4th album is as riveting as it is chilling. A very frosty bronze medal.
The 2017 Prog Archives Collaborator's Runner-Up

Far Corner - Risk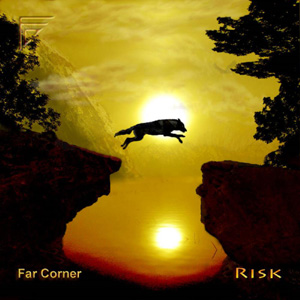 RIO/Avant-Prog
While Far Corner has its roots in Wisconsin, well known for its dairies, you will find no cheese here. Eleven years removed from their previous album, Endangered, 2018's Risk is approached by the band with what appears on the surface to be a far more globally accessible delivery. Indeed, the instrumentation is more electrified than the chamber based predecessors, but avant-garde purists need not worry. There are plenty of dirty little morsels scattered about to devour. This album has a little something for everyone.
...And The 2018 Prog Archives Collaborator's Album of the Year!

All Traps On Earth - A Drop Of Light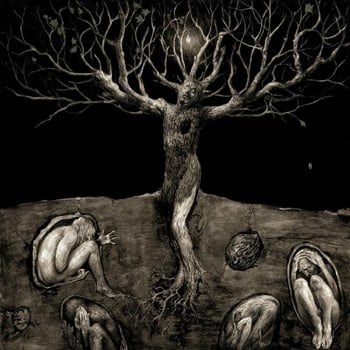 Symphonic Prog
The title stays in Scandinavia for the 2nd year in a row after last year's absolute runaway by Wobbler. The rout was even more pronounced in 2018 as Sweden's All Traps On Earth more than doubled the vote score of the runner-up. This album seemed to come out of nowhere at the end of the year and grabbed the hardened progger with authority more often than not. The bands origins are well documented to this point, but they did not rest on the laurels of pedigree. Compositionally complex and adventurous, the tone is much darker than that of the bands precursor, with a breath of Zeuhl exhaled into the mix. Its not often in modern progressive rock, or any other genre for that matter, that a debut is delivered with this level of impact.
Thank you to all the participating voters.
The list is compiled from votes placed by Progarchives.com collaborators, prog-reviewers, and VIP forum users.

Here is the complete score list. Voters were asked to provide a list of 20 albums. 20 points awarded for first place, 19 for second place..... 1 point for twentieth.

1. All Traps On Earth A Drop Of Light 386.0
2. Far Corner Risk 188.0
3. Anna Von Hausswolff Dead Magic 185.0
4. Piniol Bran Coucou 151.0
5. Koenji Hyakkei Dhorimviskha 142.0
6. The Tangent Proxy 134.0
7. Elephant9 Greatest Show On Earth 117.0
8. Phideaux Infernal 105.0
9. Cheeraccident Fades 99.0
10. Haken Vector 95.0
11. Dead Can Dance Dionysus 83.0
t- Riverside Wasteland 83.0
13. Gösta Berlings Saga Et Ex 81.0
14. Malady Toinen Toista 80.0
15. Daal Decalogue Of Darkness 75.0
16. Vak Budo 70.0
17. Glass Hammer Chronomonaut 68.0
18. Voivod The Wake 67.0
19. Aquaserge Déjàvous? 66.0
20. La Coscienza Di Zeno Una Vita Migliore 65.0
21. Rivendel Sisyfos 61.0
22. Monobody Raytracing 60.0
23. Jack O The Clock Repetitions Of The Old City Ii 59.0
24. The Pineapple Thief Dissolution 58.0
t- Soft Machine Hidden Details 58.0
26. Alco Frisbass Le Bateleur 57.0
t- Alec K. Redfearn And The Eyesores The Opposite 57.0
28. Ring Van Mobius Past The Evening Sun 56.0
29. Gryphon Reinvention 52.0
t- King Crimson Meltdown: Live In Mexico City 52.0
31. Sonar With David Torn Vortex 51.0
t- Bubu El Eco Del Sol 51.0
33. Zevious Lowlands 50.0
34. Southern Empire Civilisation 47.0
35. Homunculus Res Della Stessa Sostanza Dei Sogni 45.0
t- Sigh Heir To Despair 45.0
t- Perfect Beings Vier 45.0
38. Yuka And Chronoship Ship 44.0
39. Sammal Suuliekki 43.0
t- Daal Navels Falling Into A Living Origami 43.0
41. Methexis Topos 42.0
t- Lady With The Lodge 42.0
t- Portal Ion 42.0
t- Mystery Lies And Butterflies 42.0
45. Palm Rock Island 40.0
t- Gleb Kolyadin Gleb Kolyadin 40.0
t- The Windmill Tribus 40.0
48. 3rdegree Ones And Zeroes, Vol. 0 38.0
49. Io Earth Solitude 36.0
t- Galahad Sea Of Change 36.0
51. Subsignal La Muerta 35.0
t- Ángel Ontalva & Vespero Carta Marina 35.0
53. Our Solar System Origins 34.0
t- Mother Turtle Zea Mice 34.0
t- Guerilla Toss Twisted Crystal 34.0
t- Banaauhollowscene Hollowscene 34.0
57. Riversea The Tide 33.0
t- Fem Prog Band Mutazione 33.0
59. Skyharbor Sunshine Dust 32.0
t- Neal Morse Band Morsefest 2017: Testimony Of A Dream 32.0
t- Ovrfwrd Blurring The Lines 32.0
62. Fire! The Hands 31.0
t- Tusmørke Fjernsyn I Farver 31.0
64. Plini Sunhead 30.0
t- Oh Metallia 30.0
t- Regal Worm Pig Views 30.0
t- La Dottrina Degli Opposti Arrivederci Sogni 30.0
t- Trip Lava Ounds 30.0
69. Kosmischer Läufer Volume Iv 29.0
t- Oaksenham Upon All The Living And The Dead 29.0
t- Ihsahn Àmr 29.0
t- The Sea Withinthe Sea Within 29.0
73. Spocks Beard Noise Floor 28.0
74. Sisare Leaving The Land 27.0
t- Evership Ii 27.0
t- Tacita Intesa Faro 27.0
t- Roine Stolt The Flower King Manifesto Of An Alchemist 27.0
78. The Amazing In Transit 26.0
t- Current93 The Light Is Leaving Us All 26.0
t- Lunatic Soul Under The Fragmented Sky 26.0
t- Minami Deutsch ‎ With Dim Light 26.0
82. Gungfly Friendship 25.0
t- Tony Banks 5 25.0
t- Unaka Prong Salinity Now! 25.0
85. Damanek In Flight 24.0
86. Arena Double Vision 23.0
87. Atavismo Valdeinfierno 22.0
t- 3 – 3.2: The Rules Have Changed 22.0
t- Møster! States Of Minds 22.0
90. Ivar Bjørnson & Einar Selvik Hugsjá 21.0
t- Presto Ballet The Days Between 21.0
t- Thumpermonkey Make Me Young, Etc. 21.0
93. Obscura Diluvium 20.0
t- Delta Sleep Ghost City 20.0
t- Astrodome Ii 20.0
t- Krakow Minus 20.0
t- Sinistro Sangue Cássia 20.0
t- Uriah Heep Living The Dream 20.0
t- Drudkh Їм Часто Сниться Капіж They Often See Dreams About The Spring 20.0
t- Oresund Space Collective Kybalion 20.0
t- Antimatter Black Market Enlightenment 20.0
102. Dean Watson Track Of Days 19.0
t- Pinn Dropp Perfectly Flawed 19.0
t- The Ocean Phanerozoic 1: Paleozoic 19.0
t- Ancient Veil Rings Of Earthly… Live 19.0
t- Tesseract Sonder 19.0
t- Rivers Of Nihil Where Owls Know My Name 19.0
t- Field Music Open Here 19.0
108. Frequency Drift Letters To Maro 18.0
t- Jirm Jeremy Irons And The Ratgang Malibus Surge Ex Monumentis 18.0
t- Soul Doubt The Dance Of Light And Shade 18.0
t- Oteme Il Corpo Nel Sogno 18.0
t- Steve Hauschildt Dissolvi 18.0
t- Sbb Karlstad Plus 18.0
t- Tonochrome A Map In Fragments 18.0
t- Ryorchestra Dmk 18.0
t- Manna Mirage Rest Of The World 18.0
t- Tangerine Dream The Sessions Iii 18.0
t- Sequentia Legenda Renaissance 18.0
119. Loosense Doze 17.0
t- The Dustman Dilemma On Second Thought 17.0
t- The Samurai Of Prog Archiviarum 17.0
t- Mile Marker Zero The Fifth Row 17.0
t- Art Of Illusion Cold War Of Solipsism 17.0
t- Seven Reizh Lalbatros 17.0
t- Ellesmere From Sea And Beyond 17.0
t- Mythic Sunship Another Shape Of Psychedelic Music 17.0
t- Zeal And Ardour Stranger Fruit 17.0
t- Horrendous Idol 17.0
129. New Horizons Inner Dislocation 16.0
t- Yynot Yynot 16.0
t- Tribulation Down Below 16.0
t- Vantomme Vegir 16.0
t- A Forest Of Stars Grave Mounds And Grave Mistakes 16.0
t- Shalash Band Shalash 16.0
t- Ex Canix Primi 16.0
136. Pymlico Nightscape 15.0
t- David Byrne American Utopia 15.0
t- Forgas Band Phenomena L'oreille Électrique 15.0
t- Alevas Greed Of White Lily 15.0
t- Keor Petriochor 15.0
t- Dead End Space The Resistance 15.0
t- Reign Of Kindo Happy However After 15.0
t- Sonar Live At Moods 15.0
t- Zwoyld Zgond 15.0
145. Sumac Love In Shadow 14.0
t- Fred Frith Closer To The Ground 14.0
t- Basta! Vertigo 14.0
t- Goad Landor 14.0
t- The End Svårmod Och Vemod Är Vardisinnen 14.0
t- Alkaloid Liquid Anatomy 14.0
t- Kikagaku Moyo Masana Temples 14.0
t- Ranestrane A Space Odyssey, Final Part Starchild 14.0
t- Stop Motion Orchestra Lightworks 14.0
t- Cosmic Ground Iv 14.0
t- Vespero Hollow Moon 14.0
156. Mythic Sunship Upheaval 13.0
t- Orphaned Land Unsung Prophets And False Messiahs 13.0
t- Jean-Michel Jarre Equinoxe Infinity 13.0
t- Starving Daughters Strange Valleys 13.0
t- Night Verses From The Gallery Of Sleep 13.0
t- John Zorn The Book Beriah 13.0
t- Albion Youll Be Mine 13.0
t- The Wrong Object Zappa Jawaka 13.0
164. Hypno5e A Backward Glance On A Travel Road: Alba Les Ombres Errantes 12.0
t- Hail The Sun Mental Knife 12.0
t- Node Node Live 12.0
t- Xavi Reija The Sound Of The Earth 12.0
t- Beak> >>> 12.0
t- Esp 22 Layers Of Sunlight 12.0
t- Argos Unidentified Dying Objects 12.0
t- Solar Project Utopia 12.0
t- Not A Good Sign Icebound 12.0
t- Jon Hassell Listening To Pictures Pentimento Volume One 12.0
t- Deafheaven Ordinary Corrupt Human Love 12.0
175. Toundra Vortex 11.0
t- Between The Buried And Me Automata 11.0
t- Fish A Parley With Angels 11.0
t- Esfera Plano 11.0
t- Astral Bazaar Pictures Unrelated 11.0
t- Vespero Sea Orm Liveventure 11.0
t- Conception My Dark Symphony 11.0
t- Reale Accademia Di Musica Angeli Mutanti 11.0
t- Kingcrow The Persistence 11.0
184. The World Is Quiet Here Prologue 10.0
t- Jean Louis Live A Limoges 10.0
t- Thy Catafalque Geometria 10.0
t- Tim Hecker Konoyo 10.0
t- Ghost Rhythms Mind The Goat 10.0
t- In The Woods Cease The Day 10.0
t- Syndone Misogonia 10.0
t- Nicklas Sørensen Solo 2 10.0
t- Locanda Delle Fate Lucciole Per Sempre 10.0
t- The Residents Intruders 10.0
t- Worldservice Project Serve 10.0
195. Slugdge Esoteric Malacology 9.0
t- Kayak Seventeen 9.0
197. Gåte Svevn 8.0
t- Sanguine Hum Now We Have Power 8.0
t- Telegraph Mir 8.0
t- Toby Driver They Are The Shield 8.0
t- Sons Of Apollo Psychotic Symphony 8.0
t- Structural Disorder ...and The Cage Crumbles In The Final Scene 8.0
t- Hedvig Mollestad Trio Smells Funny 8.0
t- Nine Inch Nails Bad Witch 8.0
t- Richard Wileman Veil 8.0
t- Armonite And The Stars Above 8.0
207. Uz Jsme Doma Kry 7.0
t- Madder Mortem Marrow 7.0
t- Nosound Allow Yourself 7.0
210. Beyond Creation Algorithm 6.0
t- John Zorn In A Convex Mirror 6.0
t- Sulphat Ketamine Over The Runk 6.0
t- Superfjord All Will Be Golden 6.0
214. Forgotten Silence Kras 5.0
t- Motorpsycho A Boxful Of Demons 5.0
216. Il Segno Del Comando Lincanto Dello Zero 4.0
t- Brain Echoes 4.0
t- Circles The Last One 4.0
t- Roz Vitalis The Hidden Man Of The Heart 4.0
t- Magenta We Are Seven 4.0
t- Acid Mothers Temple Either The Fragmented Body Or The Reconstituted Soul 4.0
t- Scherzoo 04 4.0
t- Sorne Spiritus Ep 4.0
224. Modern Man Modern Man 3.0
t- The Necks Body 3.0
t- Big Big Train Merchants Of Light 3.0
t- Sarcophagus Now Sarcophagus Now 3.0
t- Motorpsycho Roadwork Vol. 5: Field Notes The Fantastic Expedition Of Järmyr, Ryan, Sæther & Lo Live In Europe 2017 3.0
t- Bob Drake Lisola Dei Lupi 3.0
t- John Zorn The Urumz Epigrams 3.0
231. Robots Against Entropy Robots Against Entropy 2.0
t- Jet Black Sea The Overview Effect 2.0
t- Tunng Dreams You Make At Night 2.0
t- Glass Hammer Mostly Live In Italy 2.0
t- Agusa Ekstasis 2.0
t- Laktating Yak Origin Off The Yak 2.0
t- Bla Lotus Tube Alloys 2.0
t- Human Factor Let Nature Take Its Course 2.0
t- José Maria Blanc La Herencia De Pablo 2.0
t- Spurv Myra 2.0
241. Semantic Saturation Paradigms 1.0
t- Dirty Projectors Lamp Lit Prose 1.0
t- Yes Featuring Jon Anderson Trevor Rabin Rick Wakeman Live At The Apollo 1.0
t- Detieti Frogressive Punk 1.0