#49-t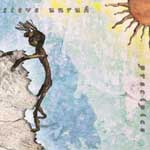 Prog Folk
#49-t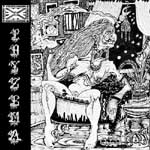 RIO/Avant Prog
#47-t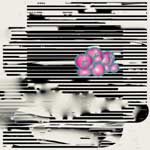 Post Rock/Math Rock
#47-t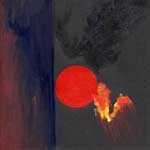 Samuel Cadima - Outros Horizontes
Progressive Electronic
#44-t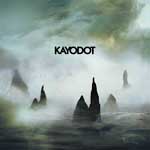 RIO/Avant Prog
#44-t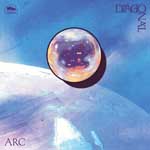 Eclectic Prog
#44-t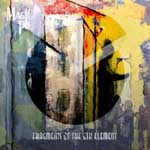 Magic Pie - Fragments Of The 5th Element
Symphonic Prog
#42-t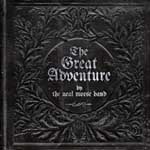 The Neal Morse Band - The Great Adventure
Symphonic Prog
#42-t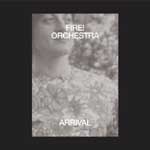 Fire! - Fire! Orchestra: Arrival
RIO/Avant Prog
#39-t
Emmett Elvin - The End Of Music
Eclectic Prog
#39-t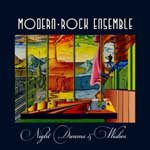 Modernrock Ensemble Night Dreams & Wishes
Neo-Prog
#39-t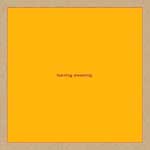 Post Rock/Math Rock
#38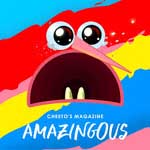 Crossover Prog
#37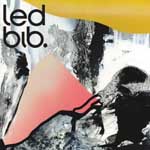 RIO/Avant Prog
#35-t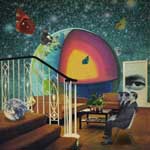 Thank You Scientist - Terraformer
Crossover Prog
#35-t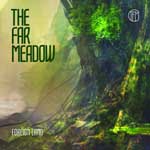 Neo-Prog
#34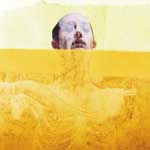 Crossover Prog
#33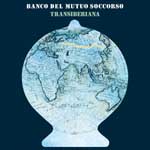 Banco Del Mutuo Soccorso - Transiberiana
Rock Progressivo Italiano
#31-t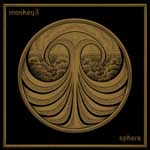 Psychedelic/Space Rock
#31-t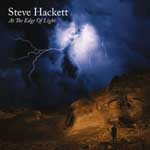 Steve Hackett At The Edge Of Light
Eclectic Prog
#29-t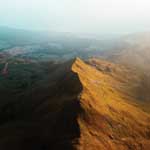 Post Rock/Math Rock
#29-t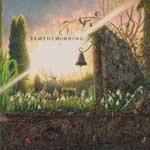 Crossover Folk
#26-t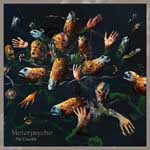 Eclectic Prog
#26-t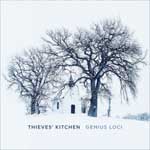 Eclectic Prog
#26-t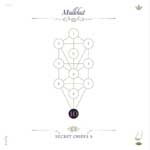 RIO/Avant Prog
#25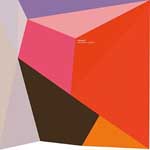 Elephant9 - Psychedelic Backfire I
Jazz/Rock Fusion
#23-t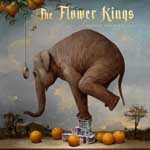 The Flower Kings - Waiting For Miracles
Symphonic Prog
#t-23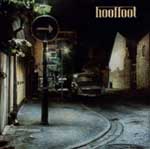 Hooffoot - The Lights In The Aisle Will Guide You
Jazz/Rock Fusion
#22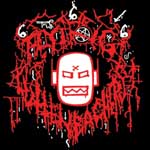 The Flying Luttenbachers - Shattered Dimension
RIO/Avant Prog
#21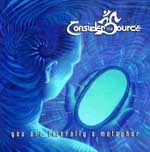 Consider The Source - You Are Literally A Metaphor
Eclectic Prog
#20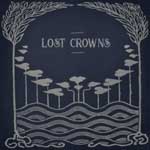 Lost Crowns - Every Night Something Happens
RIO/Avant Prog
#19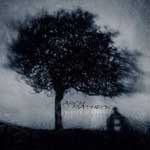 Arch/Matheos - Winter Ethereal
Progressive Metal
#18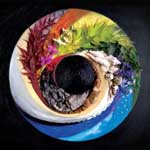 Charlie Cawood - Blurring Into Motion
Prog Folk
#16-t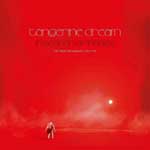 Tangerine Dream - In Search Of Hades
Progressive Electronic
#16- t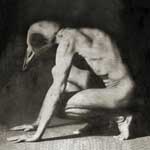 Experimental/Post Metal
#15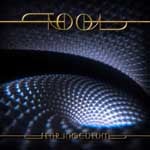 Experimental/Post Metal
#14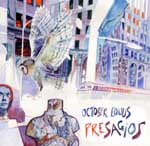 RIO/Avant Prog
#13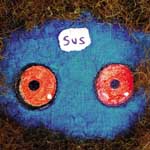 RIO/Avant Prog
#12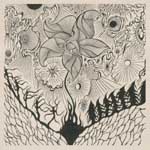 Symphonic Prog
#10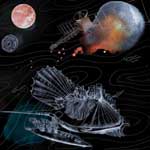 Le Grand Sbam - Vaisseau Monde
RIO/Avant Prog
#10

ni - Pantophobie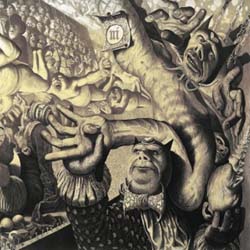 RIO/Avant Prog
A year after teaming up with French neighbors Poil to form Piniol, Bourg En Bresse based ni releases their 2nd LP, Pantophobie. This primarily instrumental album is a heavy hitter, rich with outrageous polyrhythmic texture. This quartet has emphatically made themselves a fixture on the heavy end of the modern RIO scene.
#9

De Lorians - De Lorians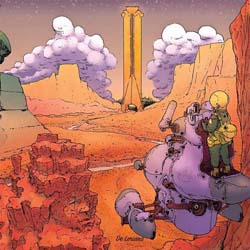 Canterbury Scene
New faces to Progarchives.com in 2019, Tokyo's De Lorians, bring a youthful interpretation of the Canterbury sound to the 21st century stage with their self-titled debut LP. Highly textured recording that recalls the classic sound of Supersister and Soft Machine.
#8

Waste Of Space Orchestra - Syntheosis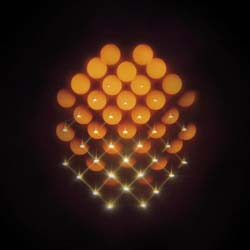 Experimental/Post Metal
Forged by the unholy union of Oranssi Pazuzu and Dark Budha Rising, Finland's Waste of Space Orchestra combine a sonic metal assault with psychedelic ambience on their debut, Syntheosis.
#7

Bent Knee - You Know What They Mean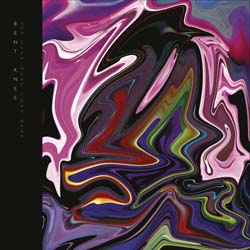 Crossover Prog
Another release for Boston's Bent Knee, another spot in Progarchives.com collaborator's top 10. 2019's You Know What They Mean sees the band continuing to tread a path of deep, yet accessible compositions punctuated by Courtney Swain's dynamic vocals.
#6

Elephant9 - Psychedelic Backfire II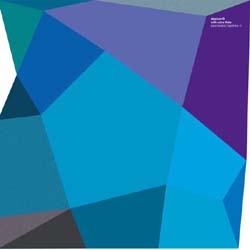 Jazz/Rock Fusion
Ståle Storløkken's fusion outfit goes big in 2019 with two full-length live releases, Psychedelic Backfire I and II recorded in their home stomping grounds of Oslo. Both land in the PA collaborator's top 25 with the latter hitting the 6 spot.
#5

Big Big Train - Grand Tour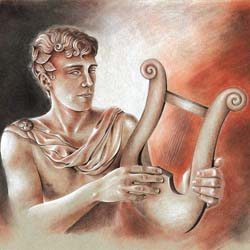 Crossover Prog
UK proggers Big Big Train released two LPs in 2017 and saved 2018 for a live release. 2019 saw them return with another Progarchives.com collaborators top 10 spot with Grand Tour. Their sound continues to harken to early-middle period Genesis.
#3-t

Opeth - In Cauda Venenum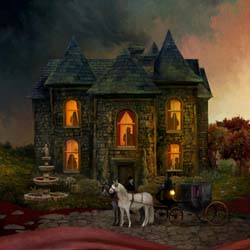 Tech/Extreme Metal
Tied for 3rd this year is Sweden's Opeth with their lucky 13th studio LP, In Cauda Venenum. While Mikael Åkerfeldt has kept his vocals clean since 2011's Heritage, the current material is arguably the heaviest since their departure from their more extreme early days. The album was released with both English and Swedish language vocal options.
#3-t

Magma - Zëss: Le Jour Du Néant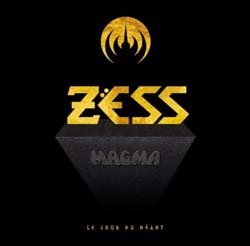 Zeuhl
Our other co-owner of the number 3 spot is non other than France's immortal parent of the Zeuhl sub-genre, Magma. 2019's release, Zëss is the Kobaian word for "the end of everything" (make of it what you will). The recording is a departure from previous works, as it includes The City of Prague Philharmonic Orchestra, as well as Christian Vander stepping out from behind the drum kit for Swedish Zappa alumn, Morgan Ågren.
The 2019 Prog Archives Collaborator's Runner-Up

Izz - Dont Panic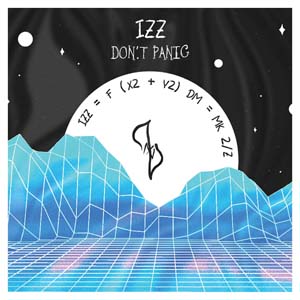 New York's Izz has been around for over 20 years and released their 9th LP, Don't Panic in 2019. The album's Douglas Adams references not being lost on this author, it should noted how the album soared to this year's runner-up spot in the same way that bricks don't. Rich compositions, exemplified by the 18 minute epic, 42, often compared to classic Yes and Gentle Giant texture Don't Panic like a virgin pangalactic gargleblaster. Amazingly clean production. This is a band that really knows where its towel is.
"...The music is top-notch progressive music with non-standard patterns, changing meters and melodies, and complex themes..." - TCat, PA Collaborator
"...It is simple because it is incredibly accessible, an album it is possible to fully enjoy with a smile on the face the very first time it is played, yet these guys are creating arrangements which are massively over the top..." -Kev Rowland, PA Special Collaborator
...And The 2019 Prog Archives Collaborator's Album of the Year!

IQ - Resistance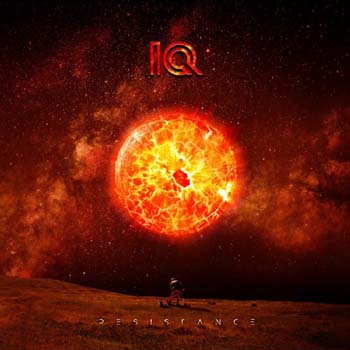 Neo-Prog
After the previous two years' that were absolute runaways, Scandinavia's reign at the top is over as UK's IQ nabs the 2019 album of the year in a close vote. IQ has remained a fixture in the Neo-prog scene for nearly 40 years. Their previous LP, 2014's The Road of Bones was the runner-up that year. 2019's Resistance, their 12th LP release since 1983 is a double CD with nearly 2 hours of music capped by the 20 minute epics,The Great Spirit Way and Fallout. IQ again show they are top-tier production wise with a pristine, noise free recording.
"...RESISTANCE comes across as a sprawling epic that takes the neo-prog paradigm further into the 21st century..." -siLLy puPPy, PA Collaborator
"...Resistance is another double- album of high-quality neo-prog from a band who've been the undisputed kings of the style for the last quarter of a century..." - Wathur, PA Prog Reviewer
"...The consistency of their writing and performance, and the technical virtuosity of their playing, as well as Nicholls' expressive vocals, make them among the best of the best of prog..." -maani, PA Special Collaborator
Thank you to all the participating voters.
The list is compiled from votes placed by Progarchives.com collaborators, prog-reviewers, and VIP forum users.

Here is the complete score list. Voters were asked to provide a list of 20 albums. 20 points awarded for first place, 19 for second place..... 1 point for twentieth.
1. Iq Resistance 133.0
2. Izz Dont Panic 123.0
3. Magma Zëss Le Jour Du Néant 114.0
t-3. Opeth In Cauda Venenum 114.0
5. Big Big Train Grand Tour 105.0
6. Elephant9 Psychedelic Backfire Ii 103.0
7. Bent Knee You Know What They Mean 102.0
8. Waste Of Space Orchestra Syntheosis 92.0
9. De Lorians De Lorians 91.0
10. Ni Pantophobie 86.0
11. Le Grand Sbam Vaisseau Monde 77.0
12. Jordsjø Nattfiolen 73.0
13. Poil Sus 72.0
14. October Equus Presagios 67.0
15. Tool Fear Inoculum 66.0
16. Helium Horse Fly Hollowed 65.0
t-16. Tangerine Dream In Search Of Hades 65.0
18. Charlie Cawood Blurring Into Motion 63.0
19. Arch Matheos Winter Ethereal 62.0
20. Lost Crowns Every Night Something Happens 61.0
21. Consider The Source You Are Literally A Metaphor 60.0
22. The Flying Luttenbachers Shattered Dimension 58.0
23. Hooffoot The Lights In The Aisle Will Guide You 57.0
t-23. The Flower Kings Waiting For Miracles 57.0
25. Elephant9 Psychedelic Backfire I 56.0
26. Secret Chiefs 3 Malkhut 54.0
t-26. Thieves Kitchen Genius Loci 54.0
t-26. Motorpsycho The Crucible 54.0
29. Iamthemorning The Bell 52.0
t-29. Jambinai Onda 52.0
31. Steve Hackett At The Edge Of Light 50.0
t-31. Monkey3 Sphere 50.0
33. Banco Del Mutuo Soccorso Transiberiana 49.0
34. The Tea Club If When 48.0
35. The Far Meadow Foreign Land 47.0
t-35. Thank You Scientist Terraformer 47.0
37. Led Bib Its Morning 46.0
38. Cheetos Magazine Amazingous 44.0
39. Swans Leaving Meaning 42.0
t-39. Modernrock Ensemble Night Dreams & Wishes 42.0
t-39. Emmett Elvin The End Of Music 42.0
42. Fire! Fire! Orchestra: Arrival 41.0
t-42. Neal Morse The Neal Morse Band: The Great Adventure 41.0
44. Magic Pie Fragments Of The 5th Element 40.0
t-44. Diagonal Arc 40.0
t-44. Kayo Dot Blasphemy 40.0
47. Samuel Cadima Outros Horizontes 38.0
t-47. Fly Pan Am Cest Ça 38.0
49. Emme Phyzema Emme Phyzema 36.0
t-49. Steve Unruh Precipice 36.0
51
The Pneumatic Transit Chordae Tendineae 35.0
Panzerpappa Summarisk Suite 35.0
A Formal Horse Here Comes A Man From The Council With A Flamethrower 35.0
54
Ikarus Mosaismic 34.0
The Winstons Smith 34.0
Loosense Saloon 34.0
57
Supersister Supersister Projekt 2019: Retsis Repus 33.0
The Psychedelic Ensemble Mothers Rhymes 33.0
59. Mad Fellaz Mad Fellaz Iii 31.0
60
Mimedyr Mínym 30.0
Periphery Periphery Iv: Hail Stan 30.0
61. Los Exploradores Inventure 29.0
62
Quantum Fantay Yemaya Orisha 28.0
The Worm Ouroboros Endless Way From You 28.0
The Wrong Object Into The Herd 28.0
Plastic Dogs Growl 28.0
66
Isildurs Bane Isildurs Bane And Peter Hammill: In Amazonia 27.0
Solaris Nostradamus 2.0: Returnity 27.0
Lucy In Blue In Flight 27.0
69. Djam Karet A Sky Full Of Stars For A Roof 26.0
70
Deathspell Omega The Furnaces Of Palingenesia 25.0
Papir Vi 25.0
Leprous Pitfalls 25.0
The Mercury Tree Spidermilk 25.0
Yokai Yokai 25.0
75
The Claypool Lennon Delirium South Of Reality 24.0
Edison's Children The Disturbance Fields 24.0
77. Goblin The Devil Is Back 23.0
78. Krokofant Q 22.0
Mono Nowhere Now Here 22.0
80
Ghost Rhythms Live At Yoshiwara 21.0
Dizzy Mystics Wanderlost 21.0
Eloy The Vision, The Sword, And The Pyre Part Ii 21.0
83
Neal Morse Jesus Christ The Exorcist 20.0
Seven Steps To The Green Door The? Lie 20.0
Mostly Autumn White Rainbow 20.0
Tirill Said The Sun To The Moon 20.0
Electric Asturias Trinity 20.0
88
Computerchemist Volcan Dreams 19.0
Hexvessel All Tree 19.0
Il Giardino Onirico Apofenia 19.0
Tracteur Tracteur 19.0
Blood Incantation Hidden History Of The Human Race 19.0
Delta Sleep Younger Years 19.0
Le Silo Yamai 19.0
Borknagar True North 19.0
Black Bombaim Black Bombaim With Jonathan Saldanha, Luís Fernandes & Pedro Augusto 19.0
97
Retrospective Latent Avidity 18.0
Conqueror In Orbita 18.0
Ste Van Holm Thaw 18.0
Gunter Schickert Nachtfalter 18.0
Wyxz Yiy 18.0
Moon Tooth Crux 18.0
The Mute Gods Atheists And Believers 18.0
103
Kenta Shimakawa Glimpse 17.0
Fuzz Puddle Speciecide 17.0
Ultra Zook Ultra Zook 17.0
Hasse Fröberg Musical Companion Parallel Life 17.0
Jakub Zytecki Nothing Lasts, Nothings Lost 17.0
Umpfel As The Waters Cover The Sea 17.0
109
District 97 Screens 16.0
Chon Chon 16.0
The Who Who 16.0
Czyszy Epic May 16.0
Voyager Iv Pictures At An Exhibition 16.0
Ulver Drone Activity 16.0
Kouma Aibohphobia 16.0
Richard Pinhastatsuya Yoshida Ascension 16.0
Mother Of Millions Artifacts 16.0
118
Jonas Munk Jonas Munk & Nicklas Sørensen: Always Already Here 15.0
Evergrey The Atlantic 15.0
In Mourning Garden Of Storms 15.0
Blå Lotus Högtid 15.0
The Glutton Eating Music 15.0
123
Alameda 5 Eurodrome 14.0
Farmhouse Odyssey Fertle Ground 14.0
Oranssi Pazuzu Live At Roadburn 14.0
Lebowski Galactica 14.0
Hammock Silencia 14.0
Prometheo D'un Fuoco Rapito, D'un Giovane Uomo, D'un Amore Insensato 14.0
Devin Townsend Empath 14.0
Infringement Alienism 14.0
Voyager Colours In The Sun 14.0
132
The Flying Luttenbachers Imminent Death 13.0
Cosmic Ground Cosmic Ground 5 13.0
Rpwl Tales From Outer Space 13.0
The Loomings Hey, Weirdo! 13.0
United Progressive Fraternity Planetary Overload, Part 1 Loss 13.0
The Samurai Of Prog Toki No Kaze 13.0
138
Voyag3r War Mask 12.0
American Draft The Rescue 12.0
King Crimson Live In Newcastle 72 12.0
Epignosis A Month Of Sundays 12.0
Blind Guardian Twilight Orchestra Legacy Of The Dark Lands 12.0
Horrendous Sacramamental Death Qualia 12.0
144
Gong Love From The Planet Gong 11.0
Mörglbl The Story Of Scott Rötti 11.0
Opra Mediterranea Isole 11.0
Invernadero Entropia 11.0
Marillion With Friends From The Orchestra 11.0
Mother Turtle Three Sides To Every Story 11.0
Dream Theater Distance Over Time 11.0
Patternseeking Animals Patternseeking Animals 11.0
Föllakzoid I 11.0
Richard Henshall The Cocoon 11.0
154
Thom Yorke Anima 10.0
Dysrythmia Terminal Threshold 10.0
Eveline's Dust K. 10.0
Darkwater Human 10.0
Flying Colors Third Degree 10.0
Monomyth Orbis Quadrantis 10.0
Arnaud Bukwald La Marmite Cosmique V 10.0
Moon Letters Until They Feel The Sun 10.0
162
Stephan Thelen Fractal Guitar 9.0
Jack O The Clock Witness 9.0
Aliante Sul Confine 9.0
Tangerine Dream Bootleg Box Vol. 3 9.0
Rustin Man Drift Code 9.0
Ryoko Ono Loop Heaven 9.0
168
Swifan Eolh & The Mudra Choir The Key 8.0
Teeth Of The Sea Wraith 8.0
Karakorum Fables And Fairytales 8.0
Spacious Mind No. 4 Or 5 Gravy Band 8.0
Glorious Wolf Zodiac 8.0
Soen Lotus 8.0
Guranfoe Sum Of Erda 8.0
Ben Levin Group Jelly Mound 8.0
Unit Wail Egares 8.0
177
We Lost The Sea Triumph & Disaster 7.0
Battles Juice B Crypts 7.0
Jeanclaude Vannier Crystal Corpses By Michael Patton And Jeanclaude Vannier 7.0
Brighteye Brison V 7.0
Giant The Vine Music For Empty Places 6.0
Barock Project Seven Seas 6.0
Alber Jupiter We Are Just Floating In Space 6.0
Harpo Jarvi Toe Zone 6.0
Steve Hauschildt Nonlin 6.0
186
O.r.k. Ramagehead 5.0
Franck Carducci The Answer 5.0
In Continuum Acceleration Theory Part One: Alien A 5.0
The End Of The Ocean Aire 5.0
Tim Hecker Anoyo 5.0
191
Serge Fiori Seul Ensemble 4.0
Jan Akkerman Close Beauty 4.0
Gong The Universe Also Collapses 4.0
Ghost Funk Orchestra A Song For Paul 4.0
195
Frank Zappa Halloween 73 3.0
Karfagen Echoes From Within The Dragons Island 3.0
Focus Focus 11 3.0
Elder The Gold And Silver Sessions 3.0
Russian Circles Blood Year 3.0
Felix Martin Caracas 3.0
The Legendary Flower Punk Wabi Wu 3.0
202
Widek The Garden Of Existence 2.0
Disillusion The Liberation 2.0
Daniel Eliseev Project D.e.p. Night Shadow 2.0
This Winter Machine A Tower Of Clocks 2.0
On The Raw Climbing The Air 2.0
Tangerine Dream Sessions V 2.0
208
Finisterre Finisterre Xxv 1.0
Cabezas De Cera Contigo Y En Directo En Vivo En El Alicia 1.0
Sonar Tranceportation V1 1.0
Breidablik Nhoohr 1.0
Cheeraccident Chicago Xx 1.0
Car Bomb Mordial 1.0