Fair Wind Pleases is a band from Russia formed at the beginning of 2020 in St. Petersburg and performing non-trivial instrumental music at the junction of neoclassical, avant-garde, ambient, progressive, post-jazz, chamber music, modern creative and other genres. In the sound of the group, the winds play the most important role, and its main goals are to generate positive energy and bring the spiritual dimension to everyday life. All these aspects are, to one degree or another, reflected in the name of the ensemble.
Some founders of the band – Ivan Rozmainsky and Leonid Perevalov – are known for their participation in such groups as Roz Vitalis, Yojo, Rozmainsky & Mikhaylov Project (aka RMP), Total Station etc.
The more narrow definition of this band's style is instrumental Chamber Avant Prog / Post Jazz Fusion
"Beyond the Seasons" is the debut release by Fair Wind Pleases recorded live at the Sound Museum (Saint Petersburg, Russia) and digitally (and independently) released in April 2020.
This live album can be listened to and freely downloaded here:
https://fairwindpleases.bandcamp.com/album/beyond-the-seasons

FB page
https://www.facebook.com/groups/521310135465685/
VK page
https://vk.com/fairwindpleases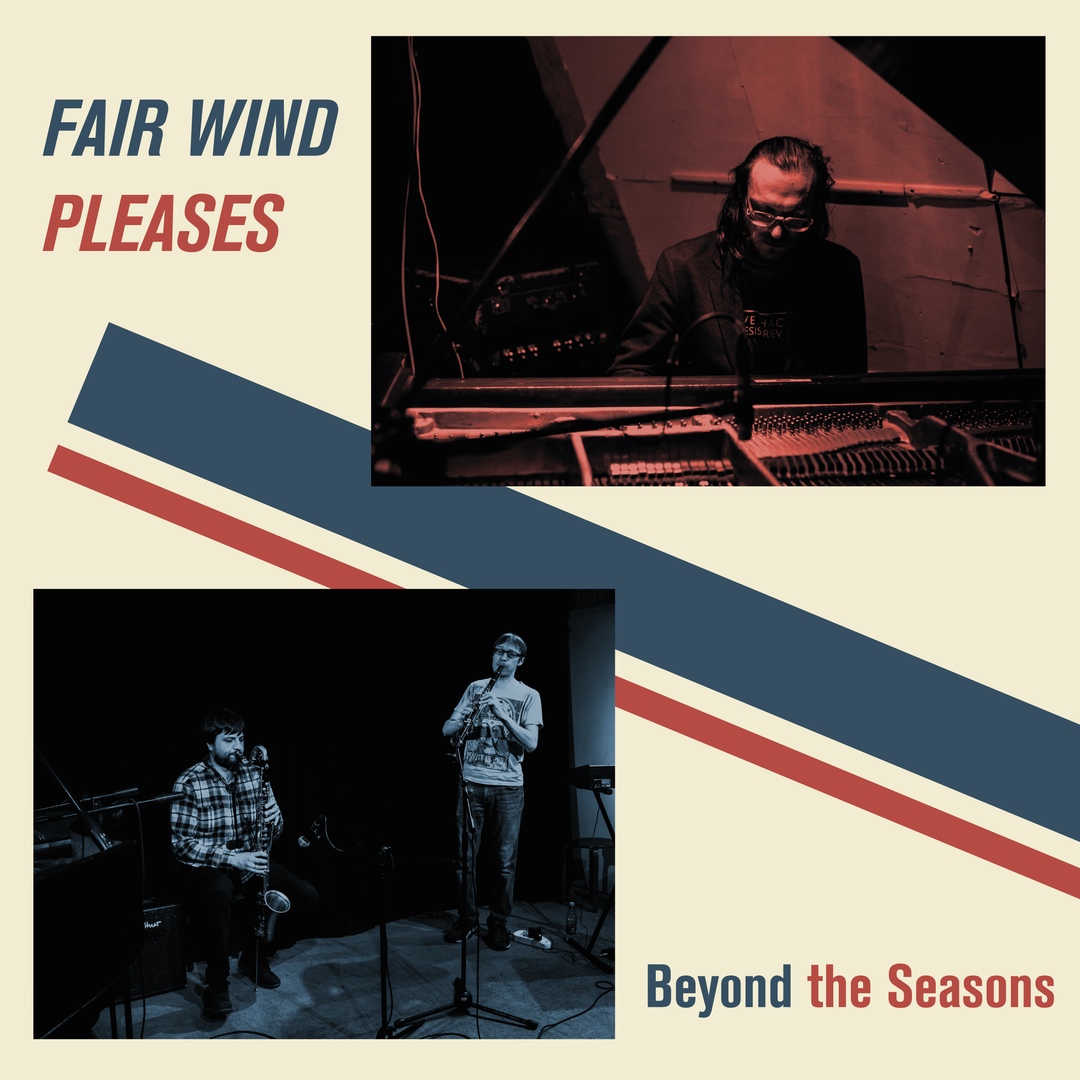 tracklist
1. Beyond the Seasons (Part I) 06:15
2. Beyond the Seasons (Part II) 08:49
3. Beyond the Seasons (Part III) 07:14
4. Beyond the Seasons (Part IV) 08:21
Line up
Leonid Perevalov (Yojo, Rozmainsky & Mikhaylov Project, Roz Vitalis) - bass clarinet
Ivan Rozmainsky (Roz Vitalis, Rozmainsky & Mikhaylov Project, Total Station) - grand piano
Andrey Stefinoff - clarinet

Recorded at Sound Museum (Saint Petersburg, Russia)
2020-02-29 by Andrey Burtsev

Mixed and Mastered by Anatoly Nikulin
Artwork by Vladimir Kabanov
Photos by Valery Suevalv