THREE COLOURS DARK is the new collaboration between Rachel Cohen (former singer/songwriter & lyricist with Karnataka & The Reasoning) and Jonathan Edwards (musician/songwriter with Panic Room & Luna Rossa - and previously Karnataka)
.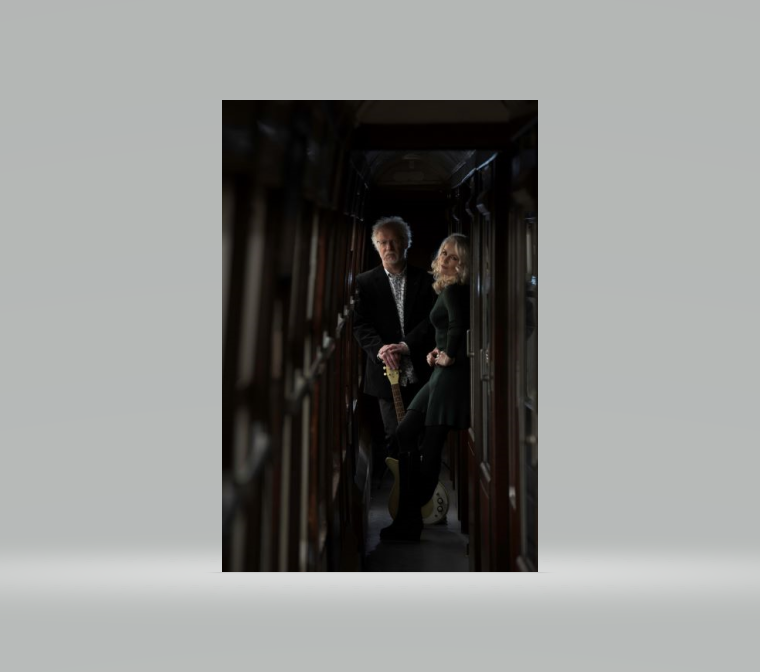 I have reviewed the debut album, The Science of Goodbye, for the site, and this can be found at; http://www.progarchives.com/Review.asp?id=2377932 The album is attracting some extremely positive reviews and press, including a glowing testament in Prog magazine.
Rachel & Jonathan kindly agreed to an interview exclusive to Prog Archives, and this is set out for you to enjoy below.
Congratulations on a fine piece of work. Please tell us how Three Colours Dark came to be formed.
RACH: Thank you! Glad to hear that you are enjoying the album: we are delighted by the warm welcome that it is receiving. Jon and I have a considerable shared history as musicians. We started writing music together in the late 1980's and were two of the founding members of UK band Karnataka.
When the original line-up of Karnataka dissolved in 2004, we both went on to pursue successful separate music projects, me with The Reasoning and Jon with Panic Room and Luna Rossa. Jon and I lost touch with one another when The Reasoning disbanded in 2014, and I took some time out to focus on my career as an academic researcher. The Three Colours Dark project gradually came into existence following a casual meet-up in 2018, during which Jon and I talked about maybe writing some new music together. After this tentative beginning, it quickly became apparent that something special was emerging, and we decided to go ahead, make an album and give our project a name.
You go back quite a long way now. How was working together in 2019/20 different from those Karnataka days?
RACH: The most obvious difference is that with Karnataka, we were part of a three-person writing team, whereas for Three Colours Dark, it was just the two of us! Our Karnataka collaboration (which ended in 2004) was so long ago that we had no desire or requirement to try and replicate or conform to any of those past endeavours.
Jon and I are very musically compatible: we each have quite eclectic tastes and inspirations, but we both love strong melodies and epic choruses, and both of us enjoy listening to and writing music that we connect with emotionally as well as cerebrally.
I've been lucky enough to work with lots of excellent music professionals over the years, but I'd like to express my admiration for Jon. He's incredibly talented and has a truly fantastic ear for melody. He also has the most extraordinary ability to connect with the emotional textures of the music that he writes, and that's a rare skill! I've never known anyone better able to write such beautifully heart-breaking piano lines and chord changes. The fantastic review of the album featured recently in Prog magazine describes us as "two musicians who comprehend and complement each other", and I think that sums it up perfectly!
We also share interests in other creative pursuits (we're both big cinephiles, for instance), and have a similar sense of humour. All of that made our working relationship very productive and very easy and rekindling our friendship has been a big part of it all, too. It was also lovely to write together with no particular plan, no rules or objectives, and no deadlines: the creative freedom that comes with that is wonderful. We chose to keep the project secret until it was finished, which meant that no one had the opportunity to form any expectations about it, either. From the outset of the project, our only philosophy was that we'd make sure we were both doing something that we thoroughly enjoyed and creating something we could feel proud of at the end. We've definitely achieved that.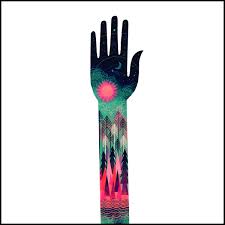 Was the recording of The Science of Goodbye always planned, or was it an evolution of ideas?
RACH: Interestingly, that's a question that we've been asked quite a lot! There was no advance planning involved whatsoever. As I mentioned earlier, Jon and I lost touch in 2014, and we met up just before Christmas in 2018, just to have a chat and a catch up. Over a beer (as you do), we got to reminiscing about our respective music-related adventures over the years. I mentioned to Jon that I was keen to write some new music but wasn't sure where to start in terms of finding new collaborators. Jon said he'd be happy to have a go at doing some writing together, and the rest is history…
Please provide our visitors with an idea of the journey of making this album, from writing, to recording, to issue
.
RACH: I'm still amazed at how quickly and smoothly everything came together! From that first discussion in the pub to the day that we sent the CDs for pressing, it took us just over a year; and that included all the writing, recording, producing, mixing, mastering and artwork assembling. The whole process has, without a doubt, been the most joyful and gentle album-making experience I've ever had.
Jon and I live in different parts of the UK, so we worked remotely at the beginning. Jon would send me audio files of ideas that he was working on, I'd write some vocal melodies and some lyrics, and then we'd discuss how to develop and build each song. Once we had a rough 'draft', I'd travel over to Jon's home studio and we'd record a basic demo, which we could then embellish with additional arrangement parts as we went along.
When we had an album's worth of completed demos, we headed to Tim Hamill's fantastic Sonic One Studios and got busy. We started off by laying down the basic 'framework' of each song, and then gradually added extra instrumental parts and layers and additional/backing vocals as we went along.
JON: Some of our guest musicians came into the studio to record their parts while others were sent the music and recorded their contributions in their own home studios. We then added any additional vocal or instrumental parts inspired by the new parts our guests had played and Tim completed the mix. I know some artists/bands are happy to hear the mix only when it's finished, but I've always wanted to be there when my albums are mixed. It speeds up the process as we can hear the mixes develop and make any changes and try alternative ideas as we go along. But also it's a really exciting part of the process hearing the finished songs come together. We took the finished mixes to Jon Astley at Close To The Edge for mastering. He's another lovely guy who's an expert at what he does. He's worked with everyone from ABBA to Zeppelin and I've used him to master most of the Panic Room and Luna Rossa albums, so knew we'd get a great result.
RACH: We'd planned to have a private album launch party on March 21st and had arranged a beautiful venue in Cardiff, especially for the occasion. That had to be cancelled due to the COVID-19 situation, so we're now well overdue a very large celebration indeed.
Rachel, before I discuss the lyrical theme of the album, I have to say that I have never heard you sound better. The vocal performance is simply stunning and showcases just what we have all been missing since your departure from The Reasoning. You took a doctorate, and I have been reading some of your research papers. Tell us about this, please, including work with bodies such as The Echo Society.
RACH: Thank you for the kind words. I'm happier with my vocal sound on this album than I have been on most of my previous ones. Much credit goes to Tim (Hamill), of course, for helping to capture that in the studio. Much is often written about the technical skill of engineers and producers – Tim has some of the best I've ever witnessed – but it puzzles me that singers don't talk more about the relational and psychological skills that are also crucial in terms of facilitating a good performance from vocalists. If you're a singer, then your body is (literally) your instrument. If you feel in any way uncomfortable or anxious during a recording session, that's guaranteed to be detrimental to the sound of your voice. What's crucial is that you feel relaxed, encouraged and motivated, with large helpings of humour, gentleness and love, as and when appropriate. I've never enjoyed vocal sessions more, and I think that really shows in the finished sound. I felt able to express myself openly both vocally and lyrically and found the whole process exciting and rewarding. It's certainly restored my music-making mojo in spades!
Thank you for asking about my academic work, too. Yes: I completed my PhD in 2013 and have worked as a lecturer and a researcher since then, so my studies and my research career are a big part of my life. I have multiple areas of interest and expertise, and have published work on many topics, from forensic linguistics (the study of language in legal contexts), to film audience studies and popular music studies, through to evaluations of care and treatment pathways in healthcare service delivery. I recently published a paper based on my work as project manager of a study commissioned by the Ministry of Justice, which conducted the first national evaluation of the Offender Personality Disorder Pathway (Women's Services), have just submitted a book chapter about the impact of the internet/social media on the mental health of young people and students, and am now working on a study to develop a brief psychological intervention for people attending emergency departments with self-harm injury, who also have a substance misuse disorder. My professional CV is a bit eclectic, too, I guess 😊
I also write a blog, in which I take a very nerdy approach to writing about my experiences as a musician: https://thewallsofwonderland.wordpress.com/
I'm a lifelong music fan myself and, for me, the most powerful lyrics are the ones that articulate feelings and emotions that have universal human pertinence. There is nothing more beautiful than connecting with a song that feels personally relevant and seems to describe familiar experiences: that can be very comforting, reassuring and inspiring. As a lyricist, I've always endeavoured to write in that same way. I want my lyrics to connect with others in ways that feel personal to them and allow plenty of space for listeners to interpret them and make meaning from them as they wish.
My inspiration comes from multiple sources, and not just from my own life experiences, and I have fully embraced my inner geek on this album: the CD booklet includes a fully referenced reading list. I've been interested in the subject of narcissism, narcissistic personality disorder (NPD) and narcissistic abuse for many years, both as an area of research and in relation to my own personal experiences. The Echo Society UK https://www.theechosociety.org.uk/three-colours-dark is an organisation that runs workshops, provides peer support and a counselling service for people who are affected by narcissistic abuse (a very damaging form of psychological and emotional abuse), and I'd made contact with them a few years ago.
'Three Colours Dark' is actually a reference to the 'dark triad' personality profile: a term coined in a research paper in 2002 (Paulus and Williams), which refers to three unusually negative personality traits: narcissism, Machiavellianism and psychopathy. Since many of the lyrical themes on our album are relevant to the wonderful work done by The Echo Society, I spoke to them about setting up a collaboration. I think that music can be very powerful in offering reassurance and comfort to people dealing with difficult or painful emotional experiences and wanted to also provide a direct signpost to a source of (formal) professional support.
My wife & I have been the victims of narcissistic abuse in a business venture. Indeed, I wrote a (unpublished) book about it some 10 years ago. I found the experience of the writing itself to be important as a way of dealing emotionally with the situation. In my review of the album for Prog Archives, I have described this as a cathartic performance. An accurate reflection?
I'm very sorry to hear that you've had a difficult experience of this kind (and I'd be interested to read your book!). I agree wholeheartedly that writing can be one of the most powerful forms of emotional catharsis and creating these songs has certainly been valuable for me in that respect, too. The overall lyrical 'message' of the album, though, is one of positivity, emotional healing and self- compassion, and of renewed hope for the future 😊.
I am, of course, familiar with Tim Hamill in his Panic Room production work, but I confess to having no idea whatsoever that he was such a talented musician. He brings a huge amount to this project, doesn't he?
JON: When it came to recording the album, Tim was the only person that I considered. His studio is superb, and he provides the perfect atmosphere for creating music there. Being a musician himself, he understands the creative process and the pressures involved, and always makes sure that there's an encouraging and supportive environment for musicians to work in. Tim has a very collaborative approach and does a wonderful job of helping us bring our musical ideas to fruition. So, although he's not a songwriter on this particular project (he is a fine songwriter in his own right!), his involvement has been invaluable in bringing the album to life, both in terms of playing various instruments and helping to refine the arrangements as well.
I would like to discuss the guest artists. Could you tell us how you recruited Steve, Nathan, Dave, Chantel, and Kate please?
RACH: I've been lucky enough to work with lots of fantastic musicians over the years, but it was really important to me that, on this album, we developed some brand new collaborations and didn't just draw on the connections from our past endeavours. I felt very strongly that I wanted the music and the project to have an identity of its own.
JON: We knew from the start of Three Colours Dark (since there were only the two of us) that we'd need certain instrumental elements that we wouldn't be able to provide by ourselves. Tim filled in most of those elements for us, but there were other sounds and textures that we sought further afield. Fairly early on I knew that I wanted violin to feature on some of the songs, for instance.
What we wanted from our guest musicians was for them to bring their own personalities to the songs.
Dave Gregory (XTC / Big Big Train):
JON: We'd decided to cover 'Ghosts in the Wind': a Richard Thompson track that I'd loved for years, and that really seemed to fit lyrically with the album's themes. I'd met Dave a couple of times previously, first at an Esoteric Records showcase gig (where Panic Room, The Reasoning and Dave's then-band Tin Spirits shared the bill), and subsequently at the PROG awards in Kew Gardens, where both our bands were nominees. Dave's a really lovely guy as well as a talented musician, and I just thought he'd be the perfect player to create something special on the song. It was just a matter of inviting him to do it – I was delighted when he agreed! – and I love everything that he did with the track. So atmospheric and haunting, and just what it needed.
Chantel McGregor:
We'd not met Chantel, but had admired her playing for a while, and with the bluesy feel of "Blood Moon Rising", we thought she could bring her soulful style and sensual feminine energy to the song. The result is gorgeous, and really adds to its emotional textures.
Kate Ronconi: We already knew Kate through our mutual music connections and were familiar with her South Wales based folk-pop band Rag Foundation, who've had a lot of success. Although a couple of violin melody parts were written in advance, the majority of the lines that Kate plays on the album were her own ideas, and much of it was improvised during our studio sessions. It's such a joy to watch musicians creating in 'real time' like that, especially when they're doing so as part of a song you've written. For me Kate's violin is like a silver thread that runs through the album and ties a lot of the music together.
Nathan Bray:
Nathan is a session brass player that we found online. His CV is extensive and impressive, and he's performed and recorded with many artists in the jazz and pop/rock worlds, from Wynton Marsalis and Bill Bruford to Paloma Faith, Robbie Williams and Mike Rutherford. We sent him the songs, and he returned them to us with numerous trumpet and flugelhorn parts for us to choose from. A true professional, and every take was brilliant and unique… we had real trouble making our final choices, and we're really pleased with what Nathan has brought to the songs.
Steve Balsamo:
RACH: I've known about Steve and his awesome voice for many, many years. We moved in similar-ish musical circles in South Wales in the late 1980's/early 1990's, but had never actually met in person. On this album, I was keen to add some male vocals to one of our tracks (Wonderland: How Can This Be Love?). I'd envisaged the lyrics over the bridge section as a dialogue between thoughts and feelings, left-brain and right-brain processes, and the experience of cognitive dissonance, and thought this would work well as a duet. Steve is a long-time friend of Tim's, and so we were lucky to have our invitation to him made less formally! Despite originally only intending to focus on that one song, the studio chemistry was so great that Steve kindly sang some additional vocals on another three songs as well. He has one of those voices that makes you (well, me!) weak-at-the-knees and is unquestionably one of the most talented singers I've ever worked with. Steve hadn't heard any of the music beforehand but connected with it immediately on a musical and emotional level, and it was really exciting to work with him. He's also a super lovely person, which helps!
It is, perhaps, unfair to single out just one performer, but I have to say that I think Kate shines on the violin and is exceptionally important to the overall feel of this album. I think more people should hear of her, and I am sure you would both agree.
RACH: I agree completely! I think that her violin parts add extra emotional depth to the songs, and really help to emphasise some of the Celtic atmosphere on tracks like 'Rainbow's End'. She has a fantastic sense of melody, too, and helped to embellish some of the album's instrumental hooks.
The album was recorded not far from where I live at Sonic One Studios in Llangennach. The website boasts "a new approach to music recording". Please describe this.
JON: As we've described above, Tim is much more than just a technician. He's a very encouraging and positive presence and will go out of his way to ensure that any artist he's working with achieves their potential. He's a musician, songwriter, arranger and can be as involved in all aspects of the process as his clients want.
There is an excellent cover of the Richard Thompson track, Ghosts in the Wind, on the album. I take it you are admirers of this exceptional artist? How was the track chosen to fall within the theme of the album?
JON: When choosing a cover for a project there are a couple of things to consider. Does it fit with the rest of the songs on the album? And can we do something with the song that will make it unique to us while still honouring the source. We're not really interested in trying to reproduce what the original artist created because that would just be a technical exercise. So what we've tried to do with 'Ghosts In The Wind' is capture the atmosphere and spirit of Richard Thompson's song and display it in a new arrangement that reinterprets it in a way that people haven't heard before. And Dave Gregory's guitar playing certainly plays a big part in helping us achieve that.
Amongst progressive rock fans, there has always been a somewhat obsessive approach to categorising the genre into component styles and parts. Something has to be "symphonic", "neo" & etc. To these ears, what I hear on The Science of Goodbye is, aside from exceptional music, a very wide range of styles, influences, and outputs which make such classification rather impossible (and this is stated as a compliment). So, over to you. How would you describe this project?
RACH: This is a deeply political discussion topic, for sure, and one that continues to be enthusiastically debated! Personally, I wouldn't describe any of the music that I've made as strictly 'Prog', but I am of course very happy that both of my bands were so warmly embraced by much of that community.
Since we weren't seeking to write for a particular audience this time around (and had the freedom to write anything we wanted), the album is quite diverse in terms of style and influences. Much of my own approach to song-writing is inspired by some of the Pop/Rock music that I've always loved (I'm a huge ABBA fan, for instance!), and I favour strong melodies, layered vocal arrangements and big choruses. I think this, combined with Jon's more wide-ranging tastes and influences, has produced something that happily defies straightforward categorisation!
JON: I think it's a very eclectic album. As a listener, I enjoy a really wide range of music and so my influences and the different elements that I include as a writer tend to be equally diverse. There are elements of progressive music, folk, ECM style contemporary jazz, rock, pop… we weren't aiming for any particular 'sound' for the album – we just wanted to see what would develop naturally though our musical personalities in the writing and recording processes, and that's exactly what happened. It's hard for me to be objective about it, of course, but when I listen to The Science of Goodbye in its entirety, I do feel that although it's quite diverse, it does have a cohesive 'sound' that feels like us.
What instruments are played by Jon & Tim on the album, please?
JON: One of the joys of working at Sonic One studios is that I get to play some of the lovely instruments that Tim has there. For this album, I've played grand piano, Rhodes and Wurlitzer, various synth and string samples, organ, a little bit of electric guitar (the easier parts!) and some ebow. Apart from the guest musicians, Tim played everything else on the album, which includes electric and acoustic guitar, papoose, bass guitar, and he also did all the drum programming.
Is this a one-off record, or the start of a lengthy series of collaborations?
Since we didn't begin with any specific game-plan, I think we'll just see how it goes! We'll keep making music together for as long as we enjoy doing so. We loved making the album and have been delighted with the enthusiastic reviews and the warm welcome that it's received so far. We had many ideas that didn't make it on to this album, and I think it's safe to say that there won't be any shortage of inspiration or enthusiasm in that department for the foreseeable future.
Are there any plans for live performances once the lockdown is ended and we can all safely gather and appreciate fine music again?
We don't have any immediate plans for live performances, primarily because we don't have a band of other musicians assembled at this point. We have discussed the possibility of perhaps organising a handful of full-scale live shows, though, so never say never!
Talking of which, as we are in the middle of a pandemic whilst doing this interview, how have you coped with the lockdown?
JON: Personally, I've still been working. Aside from being a musician, I also work for the NHS in a non-clinical role, so that's helped maintain a normality and routine that lots of people don't have at the moment. Of course it's tough not being able to see family and friends, but I think that now most of our interactions are forced to be of the digital and virtual kind, we are perhaps being in touch more than before, so that's a positive thing.
RACH: Strange times indeed! I've missed seeing my family and friends in person, but the technological possibilities for video chat, etc. have made that bearable, and the quality of those interactions has been lovely. My academic work has been a little chaotic (there's been a significant impact on research activities, obviously), but there are some real benefits to the global and local peace and quiet, and I hope we'll all learn some valuable lessons in that respect.
The album is available as both a digital download on Bandcamp for a very reasonable £8, as well as a cd version for £11 (£12 signed) from Burning Shed. Personally, I always prefer a physical copy of music, but I would be interested to learn of the relationship you have as artists with both outlets.
RACH: I always prefer a physical copy, too: I'm from the vinyl generation of music lovers, and greatly miss the pleasures of spending an evening listening to a new album and poring over the artwork and lyrics. I don't own a turntable these days, but I'm tempted to upgrade my home listening system in light of the recent vinyl resurgence. I think the digital shift has had a huge impact on how people think about and use music more broadly as well. I was reminiscing with a friend recently about the pleasures of anticipating a new release, and all the activities and feelings that came with it – the excitement of queuing outside a record store, for example, and the tactile satisfaction of taking home a proud new purchase. Today's culture of 'one-click' instant gratification (and our social media saturated world) means that those experiences are probably gone forever, which is a real shame. Having said that, the corresponding technological advances have revolutionised the possibilities for writing and recording, of course. As a wise person once said, "you can't have your cake and eat it"!
JON: I already had a relationship with Burning Shed, since they sell the Luna Rossa albums, too. They're a company run by musicians, and do a really fair deal for artists, so they were the obvious choice as partners to sell The Science of Goodbye.
One area that Burning Shed don't cover is digital downloads, so we set up our own download shop with Bandcamp. They again seem to be a really good outlet for musicians to get their music out to a wide audience and give a good return to artists themselves.
I love the artwork on the cd by Karl James Mountford. Tell us about him, please.
JON: Karl is someone that I discovered when he was studying at the Swansea College of Art. My wife is involved in commissioning artwork for hospitals and Karl did some work for one of the local Swansea hospitals while he was a student. He's always had a very individual style and, since graduating, he's become a really successful illustrator. Karl created the artwork for the second Luna Rossa album 'Secrets and Lies', and both Rachel and I thought he would be able to provide a great visual match for the music we had created as Three Colours Dark. We looked at quite a few of his images but chose the image that we used for its strength and simplicity. It seemed to us to be a good visual representation of the album that we'd made. You can see more of his amazing work here… https://thebrightagency.com/uk/publishing/artists/karl-james-mountford
We also had a very talented photographer, Jason Parnell-Brookes, involved to do a photo-shoot for the album. He's an award-winning photographic artist who makes stunning work in most areas of photography from landscapes to portraiture, macro-photography to commercial work and is also a personal friend. He produced some great shots for us to use and you can see more of his images here… www.jasonpb.com
My grateful thanks to you for agreeing to this interview. To close, aside from Three Colours Dark, please tell us about the immediate artistic plans you have.
We intend to work on some further Three Colours Dark music in the not-too-distant future.
JON: my next project album-wise will be the next Panic Room album, when we're actually able to get together again.
RACH: Alongside future Three Colours Dark music endeavours, I'm putting lots of energy into developing my blog at the moment – https://thewallsofwonderland.wordpress.com/ - with a view to possibly publishing a book in due course!
I have undertaken a few interviews for Prog Archives, and all of them have been a joy. I hope, though, that site members and visitors will agree that this interview is something special, and I am extremely grateful to Rachel & Jonathan for providing us with something far more than a discussion about this riff, or that band member, but a personal reflection that allows us to understand deeply the creative process behind a very impressive piece of work.
The album is highly recommended, and I would urge all readers to visit http://www.threecoloursdark.com/ find out more, and purchase a fine piece of work.
Steve Lazenby (Lazland)
May 2020