We are thrilled to announce the new release of Tracks In Space by Colin Carter now available for pre-order at a special price. All physical copies will be shipped out before the release date.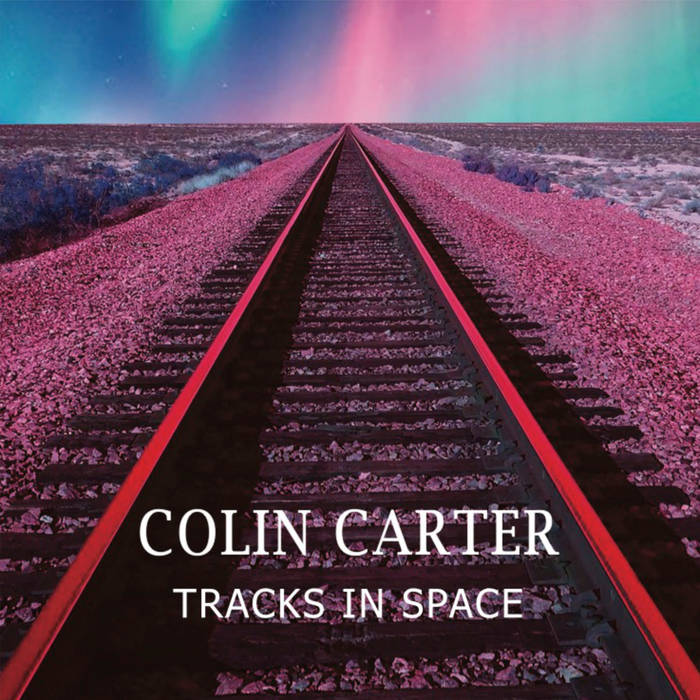 Colin Carter is the co-founder of the English Progressive Rock Group Flash.
According to Colin
"This new CD is more polished and focused than the "Colin Carter-One" recording, and if the songs have one thing in common through each of them, it's a constant pulse. A dance beat! So, prepare to get those feet moving and hips swaying! "

"For the "Tracks In Space" project, Colin had been working long distance with Los Angeles guitarist and session player, George Keller. The album was begun during lockdown, so travel was limited and the two worked extensively online. The two clicked musically and the result is quite impressive."
1. Running Through The Smoke
2. Love On The Move
3. Sea Of Dreams
4. Night Vision Number 2
5. Back To Life
All songs Composed, Engineered, and Produced by Colin Carter
Mastered By: George Keller

Colin Carter
Lead and Harmony Vocals, Drum programming, Bass, Keyboards and Guitar

George Keller
Guitar solos, sonic riffs, and more guitar
Solo Discography
1. Colin Carter – "One" – Colin Carter Music USA – 2018
2. Colin Carter – "Tracks In Space" – Melodic Revolution Records – USA – 2023
Flash Discography
Flash – Capitol Records – USA / EMI UK – 1972
In The Can – Capitol Records – USA / EMI UK – 1972
Out Of Our Hands – Capitol Records – USA / EMI UK – 1973
Flash Re-Issues
Flash – (First Album) One Way Records – USA – 1994
In The Can One Way Records – USA – 1993
Out Of Our Hands – One Way Records – USA – 1993
Psychosync- (Live Radio & TV Recordings) – Blueprint Records UK And Resurgence Records NY – USA – 1997
Flash (First Album) Plus "Flash Out Of Our Hands (Third Album) 2 CD, or 2 LP Package – Friday Music – USA – 2003
Flash (First Album) – Esoteric Recordings – 2010
Flash In The Can – Esoteric Recordings – 2010
Flash – Featuring Colin Carter and Ray Bennett – Purple Pyramid / Cleopatra Records USA – 2013
Flash In Public – Live Concert (From 1-21-73) Adequate Sounds USA – 2013
Flash In The USA – 3 CD Boxed Set – Live Recordings 1972-73 Tlik – Music- EU/ USA – 2022
Links
MRR Profile Page:
https://mrrmusic.com/project/colin-carter/
Facebook:
https://www.facebook.com/colincarterflash
Bandcamp:
https://colinflashcarter.bandcamp.com