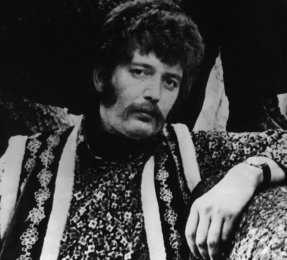 I am very sorry to have to announce that Ron Chesterman died at 11.15 on Friday 16 March 2007.
Originally a local government archivist, Ron came down to London to study for a degree. He joined the Strawberry Hill Boys in late 66/very early 1967, after Tony Hooper saw him playing in a pub in Chalk Farm (the Enterprise in Chalk Farm Road, just down the road from Tony's two flats on Haverstock Hill and Steeles Lane which inspired the song "Pieces of 79 and 15"). He travelled over to Copenhagen with Cousins, Hooper and Sandy Denny to make those early recordings - he still has a snapshot taken on the ferry. His excellent double bass playing is also featured on those tracks which make up Preserves Uncanned as well as the first two Strawbs albums released on A&M, Strawbs and Dragonfly. He left the band in early 1970, just after Rick Wakeman became a member, as Cousins and Hooper moved towards an electric line-up, recruiting John Ford and Richard Hudson on bass and percussion respectively.
After the Strawbs Ron worked with Noel Murphy and Shaggis (aka Davey Johnstone, later Elton John's electric guitar genius) as Draught Porridge and later on with various others. His favourite music was really jazz, and he played in many jazz line-ups too.
That taken from Strawbsweb...
I really love the first two albums..."Till the Sun Comes Shining Through" is one of my favorite Strawbs songs...Ron, you will be missed, enjoy the wonderful music and peace of where you now are...


Edited by The Lost Chord - April 15 2007 at 14:33