Metal Mind Productions present re-release of two Crimson Glory albums – the self titled debut album and the follow-up "Transcendence".
Crimson Glory emerged on the 80's metal scene as quite a phenomenon, delivering a groundbreaking mixture of glam and power-metal, with a progressive twist to it. Their debut album "Crimson Glory" from 1986 has brought them a huge acclaim from the fans, to whom they would refer to as The Crimson Militia. The album's success was not surprising – the unique collaboration of heavy, yet melodic guitars, brilliant drumming and amazing vocals brought a true masterpiece onto the prog/metal soil. But the band did not rest after the release of their debut and immediately begun working on a follow-up. And so in 1989 Crimson Glory's finest achievement was born… "Transcendence" took almost two years to create, but the result was simply astounding. Crimson Glory managed to come up with an album that featured all the unique elements found in the debut and took them to the next level.
Both titles include a bonus track and will be available on the 4th February 2008 in Europe and on 15th April in US (via MVD). Classic material from Roadrunner Records archives in a new digipak edition, limited to numerated 2000 copies. Digitally remastered using 24-Bit process on golden disc.
Crimson Glory
"Crimson Glory" (remastered + bonus tracks)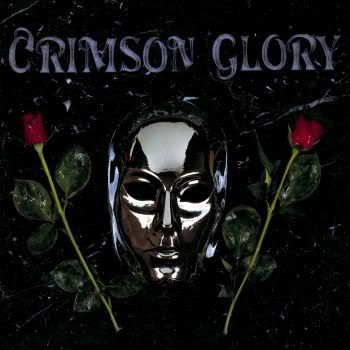 Label: Metal Mind Records
Cat. No.: MASS CD 1088 DG
Barcode: 5907785031685
Format: CD Digipak (limited edition of 2000 numerated copies)
Genre: prog metal
Release date: 04.02.2008 Europe / 15.04.2008 USA
Tracklist:
1. Valhalla
2. Dragon Lady
3. Heart of Steel
4. Azrael
5. Mayday
6. Queen of the Masquerade
7. Angels of War
8. Lost Reflections

Bonus track:
9. Dream Dancer
Crimson Glory
"Transcendence" (remastered + bonus tracks)
Label: Metal Mind Records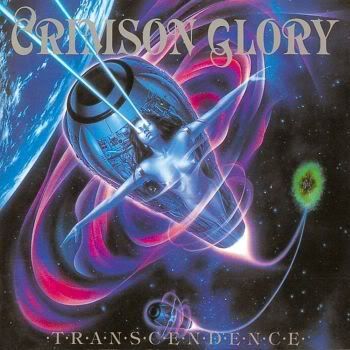 Genre: prog metal
Release date: 04.02.2008 Europe / 15.04.2008 USA
Tracklist:

1. Lady Of Winter
2. Red Sharks
3. Painted Skies
4. Masque Of The Red Death
5. In Dark Places
6. Where Dragons Rule
7. Lonely
8. Burning Bridges
9. Eternal World
10. Transcendence
Bonus track:
11. Lonely (remix)
Bio
Crimson Glory's origin reaches all the way to the 80's, when the band emerged with a dazzling combination of early Queensryche style, fascinating guitar melodies and distinctive, emotive vocals. The band originally named Beowulf, was formed in 1982 in Sarasota, Florida, by guitarist - Jon Drenning, guitarist - Ben Jackson, and bassist - Jeff Lords. The trio spent the next four-years in seclusion rehearsing and developing their own "distinctive" look and sound which eventually led to the recording of their self-titled debut album "Crimson Glory" in 1986 on Roadrunner Records (Europe). The band performed throughout Holland and parts of Germany immediately following the release of their self-titled LP in the fall of 1986 too much success and acclaim (a large number of devoted fans would be referred to as The Crimson Militia). The band recorded and released their much anticipated follow-up LP "Transcendence" in 1989 for Roadrunner Records (Europe) and MCA Records (USA). "Transcendence" contained the band's first hit-single "Lonely", a song that was in the top of the American Radio charts in several major market areas for over 24 consecutive weeks. The unique musical mixture, followed by a characteristic image (all band members wore silver masks) marked the beginning of a prog metal legend. But the band did not wish to be captivated in only one musical style. A revolution was obvious to come. With their third album, Crimson Glory reached far beyond simple power metal musicianship, replacing it with complex, precise songwriting, controversial both in sound and structure. "Strange and Beautiful" turned out as an epic musical experience, filled with elements borrowed from prog metal, as well as blues and hard rock. Unfortunately, after the release of their third LP the group stepped down from the scene for whole six years, in the meantime involving themselves in various musical projects, such as Parish or Erotic Liquid Culture. It wasn't until 1997, when Jon Drenning and Jeff Lords decided to reunite Crimson Glory. Ben Jackson's return was a great start to the process; however it was soon clear that this trio will be the only remaining members of the original line-up, as vocalist Midnight was at that time not interested in recording a new album. Drenning, Lords and Jackson had a tough decision on whom to set as a replacement for the charismatic singer. The final choice was Wade Black, whose vocals sounded much more powerful and aggressive, brining a totally new quality to Crimson Glory's music. After adjoining ex-Savatage drummer Steve Wacholz the band was ready for a definite comeback. In 1999 Astronomica saw daylight, much to the anticipation of numerous Crimson Glory fans all over the world. Although soon after its release Black left the band to front Seven Witches and Leash Law, Crimson Glory did not cease to exist. Following the massive demand from their loyal fanbase around the globe the band reunited with original singer Midnight in 2006 to record a new album for Black Lotus Records. This never happened though as in January 2007 Crimson Glory announced, that they have been forced to officially part ways with Midnight due to his health problems. The story of Crimson Glory still remains open…