The Hemispheres Of Heavy Prog
(An exercise in self-indulgence by King By-Tor)
Heavy prog is just one of those things, one of those things that so many people overlook while others follow religiously. One thing that makes it both popular and controversial is simply the way that band in it make their music. One of the things that must be noticed immediately about every single band in this genre is that they are all a mix of what is traditional in the prog world and what is contemporary in the modern world.
Rush
is a prime example of this, as a band who has been around just about the entire life of the genre, (and unquestionably the most influential band of the genre – like them or not), they've changed from 70s heavy metal/prog to 80s new wave/prog to 90s alternative/prog to modern hard rock/prog.
Of course, many other bands would do the same thing, just look at the in terms of when they existed. The 70s bands in this genre mixed 70s hard rock/classic rock/classic metal with their prog leanings while the 90s bands would mix it with alt rock and grunge, modern bands mix their prog with punk and hardcore. Truly this is a subgenre subject to change, and not many of the band within it could be called down as "retro" as they all have a contemporary spin.
However, let's move on…
While perhaps not the most important subgenre of Progressive Rock (and even, some could argue, just a figment of the ProgArchives imagination) Heavy Prog has served as a segue between classic hard rock and the progressive realm. To go through an accurate journey of the subgenre we must first find it's humble beginnings in both the worlds of prog and hard rock, so let's start with the summer of love and move all the way to today, capturing the most essential and some of the more obscure bands of the genre.
------------------------------------------------------------------------------------------------------------
The Players/The BandsThe 60s… The Psych SceneCream
Formed in the 60s as a supergroup Cream played some of the best known hard rock and blues tunes known from the era. Their album
Disreali Gears
still stands as a hallmark psycadellic blues album even to this day thanks to classics like
Sunshine Of Your Love
,
Tales Of Brave Ulysses
and
Strange Brew
. No doubt that its style of guitar (distorted and heavy) has influenced many artists including one of the leading guitar players in the heavy prog movement, Alex Lifeson of Rush who would later cover the Cream tune
Crossroads
on their 2004 ep
Feedback
. While the band itself would never turn fully progressive (the term had not even been coined yet) their influence on later prog artists is undeniable.
Albums for the Heavy Progger – Disreali Gears (1967), Wheels Of Fire (1968)
Led Zeppelin
Another band formed out of
The Yardbirds
, Led Zeppelin is another one of those bands that simply does not need introduction. Page's heavy blues style guitar and Plant's shrieking high vocals would force waves across the rock and psychedelia scene, changing them vastly. While not often called "progressive" by many critics and journalists, Zeppelin certainly helped to found the subgenre we call Heavy Prog with songs like
Dazed And Confused
and
How Many More Times
breaking the rock convention and forcing young musicians and listeners to take notice.
Albums for the Heavy Progger – Led Zeppelin (1969), Led Zeppelin II(1969)
Andromeda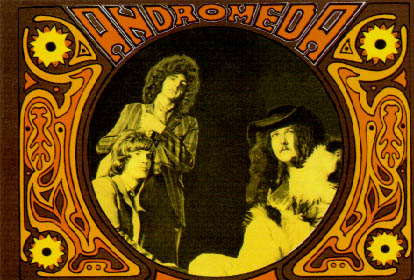 Where Prog started to make its way into this heavy rock was with this proto-prog band who's "heavy" factor was pretty great for a band in '69. A trio with a skilled guitar player who would later head off for
Atomic Rooster
this band was never truly influential, but still important.
Albums for the Heavy Progger – Andromeda (1969)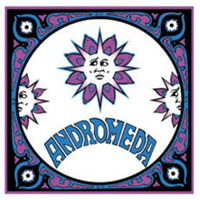 High Tide
Arguably the first truly heavy prog band, their debut album
Sea Shanties
has also been called "the first Prog Metal album" by some. Undeniably heavy, this band took the distorted guitar to another level. Simon House also adds a delightful touch with his electric violin, adding a unique layer to an already outstanding band. Their second album, the self titled
High Tide
was a bit more lo-key in terms of heaviness, and would see the end of the band unfortunately early, but they have released many posthumanous albums and compilations.
Albums for the Heavy Progger – Sea Shanties (1969), High Tide (1970)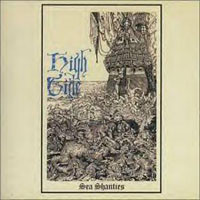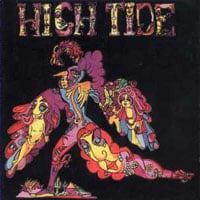 The 70s… The Start Of Something Beautiful Deep Purple
Perhaps not prog per se, these guys certainly threw open a lot of doors in the late 60s with their heavy blues based metal. Coming into the 70s with releases like
In Rock
and
Fireball
, Deep Purple were getting heavier and heavier, setting the bar for both heavy prog, blues, rock, and metal acts. Songs like the magnificent
Child In Time
meander deep into heavy prog territory while other such as the title cut off of
Fireball
and almost the entirety of
Machine Head
were simply showing others how the guitar and powerful organs could be used to build songs. The band would soon start to lean more towards heavy blues, but those days spent bordering on prog should not be forgotten or overlooked by the Heavy prog goer.
Albums for the Heavy Progger – In Rock (1970), Fireball (1971), Machine Head (1972)
Atomic Rooster
Although Heavy Prog's greatest achievements wouldn't be made for a number of years this band really helped to kick off the genre. Mixing heavy guitars (thanks to Andromeda guitarist John DuCann) organs, and a pleasant blend of soul music (even if the music was far too dark to be considered soul) this band really got started with
Death Walks Behind You
in 1970. While Carl Palmer will have already split by this point to go off and form ELP (but of course) this band would continue in a decidedly non-ELP fashion. Their later albums would start to lean closer and closer to soul music (albeit evil soul music) leaving the progressive side behind until their ultimate break-up, but this band's "classic" recordings remain as staples to the genre of heavy prog. The music, even to this day, sounds surprisingly up to date with the "overdrive" guitar and pressing organs.
Albums for the Heavy Progger – Death Walks Behind You (1970), In Hearing Of (1971)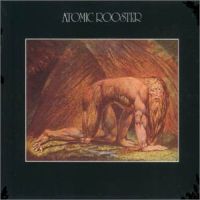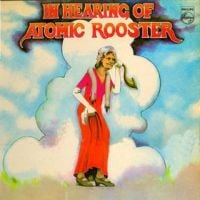 Uriah Heep
Another group which would formulate the beginnings of heavy prog with their debut release
Very 'Eavy, Very 'Umble
, Uriah Heep were sometimes referred to as "The Beach Boys of heavy Metal". They were heavy, and they were melodic, some argue that their earlier albums, including their opus
Salsibury
could, in fact, be seen as more symphonic prog than heavy. Regardless, with their heavy organ and guitars continually leading the way this group opened up boundaries much like
Atomic Rooster
was doing around the same time. More prone to tales of fantasy than real world darkness, Heep was a band who's head was often out of this world (though not always), especially on releases like
Demons and Wizards
and
The Magician's Birthday
.
Albums for the Heavy Progger – Salisbury (1971), Look At Yourself (1971), Demons And Wizards (1972), The Magician's Birthday (1972), Firefly (1977)
Fuzzy Duck
Fuzzy Duck were an obscure little heavy prog band with only one album to their name. Heavy bass an Hammond organ defines the sound, making for a very 70s feeling album.
Albums for the Heavy Progger – Fuzzy Duck (1971)
Captain Beyond
Formed by MK I
Deep Purple
lead vocalist Rod Evans, Captain Beyond was an excellent mix of hard rock and progressive rock. While none of the songs were 20 minute epics the albums still managed to flow and really did come off like a group of longer songs. While they would never match the success of their first album with later releases (an unfortunate trend in many Heavy Prog groups…) their first album remains a must for Heavy prog collectors.
Albums for the Heavy Progger – Captain Beyond (1972)
Babe Ruth
Another one album wonder from the heavy prog world, this band was like Led Zeppelin mixed with Rush (who wasn't yet recording) with an evil Janis Joplin at the front. Jenny Haan's powerful vocals mixed with Alan Shacklock's excellent songwriting and guitars made for a very formidable force. Their debut album
First Base
is everything that Heavy Prog does well, mixing conventional heavy blues and hard rock with progressive leanings to make for a very pleasing listen. Unfortunately their power would drop sharply for the remainder of their career until the avoidable
Kids Stuff
which would feature none of the musicians which started on
First Base
.
Albums for the Heavy Progger – First Base (1973)
Rush
Well, it was inevitable that we eventually get to this band. Seen as the forbearers of the heavy prog torch is the Canadian power trio Rush. Influenced by just about all of the above Rush took the prog and the heavy up a notch. While their first albums would see them dabbling more in the hard rock realm Rush eventually moved into the progressive territories on their commercially unviable record
Caress Of Steel
. From there they would enter their "classic" era which would produce some of Heavy Prog's crowning achievements. Still kicking, Rush continues into the new millennium producing heavy progressive flavored music with a legion of fans.
Albums for the Heavy Progger – 2112 (1976), A Farewell To Kings (1977), Hemispheres (1978), Permanent Waves (1980), Moving Pictures (1981), Counterparts (1993)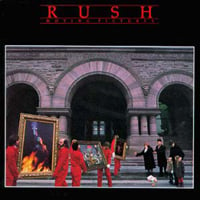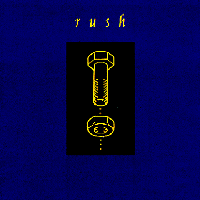 The 80s…
While open to being proved wrong, this observer sees that there was really no advancements in the field of heavy prog during the 80s. Being a love child of Progressive and classic hard rock (both of which struggled to survive during this time) the subgenre was put almost on hiatus as many of the heavy progs either died off or changed to suit the times. Prog Metal would emerge as would power metal, undoubtedly influenced by the heavy prog bands of the 70s, but the genre would find itself in a temporary rut.
The 90s… Resurgence
While the 80s had a lot to offer to the musical world it wouldn't really be until the 90s that people would learn how to put it to proper use. A more aggressive generation of musicians was taking hold and with progressive back on the rise in a new body it was time that heavy prog got some life breathed into it as well.
Anekdoten
This Swedish prog powerhouse came out of the blue with their debut,
Vemod
, and the progressive community must have been pleasantly surprised. Drenched with mellotron and oozing with a dominant bass, Anekdoten's melancholic madness quenches the heavy thirst quite well. With longer compositions and excellent musicianship, this is a band to watch even now.
Albums for the Heavy Progger – Vemod (1993), Nucleus (1995), From Within (1999)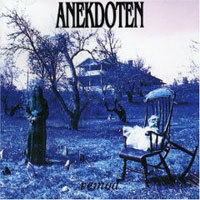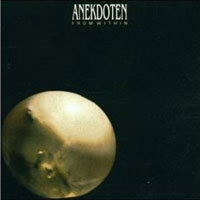 Tiles
Often compared to
Rush
thanks to their high pitched vocals, this is a group who really tried to use the old school heavy prog sound while maintaining a kind of contemporary feel for the 90s. They even managed to get Alex Lifeson (Rush) to guest perform on their latest album. Using long song format and even paying tribute to
Rush
with their album cover for their Presents Of Mind album, these guys are great for those who want to hear the old done new.
Albums for the Heavy progger – Fence The Clear (1997), Presents Of Mind (1999)
Porcupine Tree
Arguably one of the most important prog bands of their time and having won ProgArchives "Album Of The Year" with both of their last two releases, Porcupine Tree shows that prog can still progress with the times. Though they started life as a psychedelic band in the late 80s Porcupine Tree would evolve into a full fledged Heavy Prog band by the release of their 1996 album
Signify
. From there on there was no turning back, and the band has grown even heavier with frontman Steve Wilson's collaborations with bands like
Opeth
. The skeptics may not want to hear this, but these guys are holding the heavy prog flag the highest of an right now.
Albums For The Heavy Progger – Signify (1996), Lightbulb Sun (2000), In Absentia (2002), Deadwing (2005), Fear Of A Blank Planet (2007)
The 00s… Adding fuel to the fire
While this decade has not been nearly as fruitful for the heavy prog subgenre, there's still been a number of bands to add into the fray. This decade has seen the addition of genres to heavy prog that some people would have never deemed possible. Emo, a new form of punk, has even made its way into the genre as well as alternative.
The Mars Volta
Breaking all the conventions of song writing is these ex-punkers who write their songs seemingly to be as dissonant as possible. Not exactly an easy listen, these guys are often categorized as Punk, but it's easy to see – while listening to any of their 15+ minute songs – that thanks to these guys structure and use of instruments that they're a modern prog force to be reckoned with. With non-sensical lyrics and a blistering guitar, these guys have often been compared as the modern equivalent of
Rush
or
Yes
. Whether they are or not, really, is up to you.
Albums for the Heavy Progger – De-loused in the Comatorium (2003), Frances The Mute (2005).
Coheed & Cambria
Okay, so before people come after me with pitchforks for this one…
Inspired by oldschool prog groups like
King Crimson
and
Rush
is this modern punk/emo/prog band. While controversial at times thanks to their modern sound and sometimes less than progressive music, it can't be denied that if music must progress to be progressive, then joining two mortal enemies (punk and prog) is something very progressive indeed. Over the years Coheed & Cambria has started to loosen up their punk approach and have even had a couple of very
Pink Floyd
moments. All of the band's efforts up to this point have been one cohesive storyline that finally ended on their most recent album. Where the band goes from here will really determine their status in the progressive community. High pitched vocals and heavy guitars often earn this band a comparison to
Rush
, but hardcore prog fans will usually call that one down.
Albums for the Heavy Progger – Good Apollo I'm Burning Star IV, Volume I: From Frear Through The Eyes of Madness (2005), Good Apollo I'm Burning Star IV, Volume II: No World For Tomorrow (2007)
The Fall Of Troy
This modern heavy prog band has spent most of their time walking the thin line between hardcore punk and progressive music. With their first albums sounding a lot like the chaos of
The Mars Volta
but with a more aggressive, post modern kind of feel, this band is great for those who enjoy the modern scene but want something a little more… angry.
Albums for the Heavy Progger – Doppelganger (2005)
------------------------------------------------------------------------------------------------------------
In Hearing Of…10 of the biggest riffs in Heavy Progdom
When it comes to the art of Heavy Prog one of the most undeniable features of the genre is the fantastic riffs from the bands. Starting with bands like
Led Zeppelin
the guitar became sort of a second vocalist. As stated in the site's definition of Heavy Prog as well, the Overdrive of a distorted guitar is a large characteristic of the genre, and the masters of that were to become the biggest acts in the genre.
Compiled is a list of 10 of the biggest, baddest riffs in Heavy Prog. Let's count them down in no particular order.
Intertiatic ESP by The Mars Volta
Mars Volta was a great surprise to the progressive scene being the ashes of punk rockers,
At The Drive In
. I can only imagine what most people where thinking the first time they put this record on, "okay, this is a pretty nice intro song and… WHOA! Where the hell did that come from!?". While the guitar liked to hide in the shadows for the first minute of Mars Volta's debut it was pretty clear by the first real track that wouldn't be the case. While the song is mainly made heavy by a massive rhythm section Omar's's blistering yet intricate guitar riff would remain one of the most noticeable features, and one of the only things that one could listen to without getting motion sickness. While most of the time it's played at a high pitch, the overdrive becomes gleefully apparent around the time of the chorus. Well done boys.
Hear it on: De-Loused in The Comatorium (2003)
Omar Rodriguez-Lopez of The Mars Volta
Breakthrough by Atomic Rooster
Forget the guitar for a moment, and let's pay tribute to the heaviest piano and organ player to emerge from the scene. Vincent Crane's blistering work on Atomic Rooster's album is what defined the band's sound. Whether he be using a malevolent sound to make for dark tones or just using fast keys to drive the song it's hard to deny this man's heaviness. For the band's most successful album Crane decided to make an attack right off the bat.
In Hearing Of…
starts with the sound of Crane's piano before bursting into full motion, the piano showing the guitar which way to go. Purely impressive from start to finish, this is now a rock piano should be played.
Hear it on: In Hearing Of… (1972)
Vincent Crane of Atomic Rooster
Easy Livin' by Uriah Heep
With organ jumping gleefully along in the background with the vocals flying around who can possibly forget the heavily distorted guitar in this mini-masterpiece by Uriah Heep? While the band had certainly come up with some great stuff this remains as one of their most memorable riffs, even if the song was criminally short.
Hear it on: Demons & Wizards (1972)
Mick Box of Uriah Heep
Gamma Ray by Birth Control
One big riff from this frightening German band could have you in a state of nausea, and in this case it's an organ riff. These guys may have never been overly well known in the rest of the world, but one thing is for sure, they knew how to rock. While this song is mainly driven by some mean drums after a very chilled keyboard opening with some decidedly
Arthur Brown
sounding spoken word the song bursts into motion, those organs creeping along for the entire 9-minute ride. The song does feature some wicked guitar solos in the middle, but who could forget that opening organ? No wonder power metaller Kai Hansen would later cover this song with his band of the same name,
Gamma Ray
.
Hear it on: Hoodoo Man (1972)
No More White Horses by T2
Add a sense of space and some madman drumming and you have something that could blow your head clean off. While the song features some more chill moments there's one big thing to be noticed here, the riff. That thing just chugs along to drive the song from cool to insane.
Hear it on: It'll All Work Out In Boomland (1970)
Where Solitude Remains by Anekdoten
Where would Anekdoten be without their huge, massive sound? On their debut album they really proved that they were a force to be reckoned with, "either listen to us or we'll plow right over you". Amongst the album riddled with gems is this amazing standout. Look out for the giant bass riff of this song because it will get you. What a mean way to open a song, a pounding bass section is just the way to get attention. If Chris Squire dominated
Yes
's Roundabout then Jan Erik Liljeström hogtied this song and forced it to do terrible, unspeakable things. This riff is pure madness.
Hear it on: Vemod (1993)
Jan Erik Liljeström of Anekdoten
Wells Fargo by Babe Ruth
If anyone could mash on a guitar it's Alan Shacklock, founding member of the powerful Babe Ruth. And if there's any one particularly memorable moment of the band's short career (although there are many) it has to be the opening riff of the opening song to their debut album. These guys got out of the gate hard and this tune will convince any heavy progger who's sitting down to listen to the album for the first time. Piano and light bongo drums are blown out of the way of this riff shortly before Haan's first screaming of lyrics. POW, this is Babe Ruth.
Hear it on: Babe Ruth (1973)
Blackest Eyes by Porcupine Tree
Steve Wilson has taken Porcupine Tree on a bizarre trip through styles. By the early new millennium the band had arrived at a place where they were very, very much a heavy prog band. 1996's
Stupid Dream
had seen the band take a more concise and commercial route, and the next two albums after that would become heavier and more dark. The opening track to the second of those albums would show the band in a new skin when this track got rolling. Quiet strings explode into a truly evil riff as Wilson discards all the quiet niceties of the previous albums.
Hear it on: In Absentia (2002)
Steve Wilson, founder of Porcupine Tree
2112: Overture/The Temples of Syrinx by Rush
A spacey whispering and some whooshes are soon put to rest by a classic riff from Alex Lifeson. This is the point where Rush steped away from their nearly career-ending
Caress Of Steel
style and adapted what would soon become the classic heavy prog sound.
2112
is seen as one of the band's greatest hallmarks and that pounding riff from Lifeson (which soon turns into some mean soloing) can certainly be seen as one of the best moments in heavy prog history. Check out that recurring riff in the ending segment of
Overture
, pure bliss! Wonderfully heavy, but hardly humble, this was a balls-out rocker which was meant for sticking it to the man and that they do in the second part of the song as the pounding riff from Temples Of Syrinx kicks into gear. Who knew that Canadians could get so angry?
Hear it on: 2112 (1974)
Alex Lifeson or Rush
Dancing Madly Backwards by Captain Beyond
Captain Beyond's debut album was unquestionably built on this riff. The album contained a great many number of short songs, which could, arguably, be seen as several suites forming a longer songs. You'll hear this riff (and variations thereof) throughout at the album, but it never gets old, even when
Dancing Madly Backwards
is reprised in
Myopic Void
and again later on
I Can't Feel Nothing (part I and II)
. But what an amazing and versatile riff it is! Larry Reinhardt really knew how to build a riff, and though the band would move away from this style after their debut they still had a couple of rifferific moments, check out
Bright, Blue Tango
off their second album,
Sufficiently BreathlessHear it on: Captain Beyond (1972)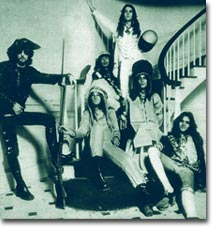 Captain Beyond
------------------------------------------------------------------------------------------------------------
So there you have it, a quick journey through one of the most adventurous, and indeed, progressive, subgenres that exists on our humble archives. Like it or not one can't deny that this is a quickly shifting genre and thanks to its tendency to borrow from modern ideas we're not likely to see this one die off for some time.
------------------------------------------------------------------------------------------------------------


Edited by King By-Tor - September 23 2008 at 16:44