Metal Mind Productions presents "Old School Fusion Live" – the first DVD by the Polish jazz-rock legend Laboratorium. Virtuosity and imagination: brilliant compositions and the one-of-a-kind sound of Laboratorium - one of the most important groups in the Polish rock and jazz music! The end of the 60's is an important period in jazz, as well as rock music. Both in Poland and the rest of the world, the year 1969 was a caesura for those who saw in records such us King Crimson's debut the birth of progressive rock, and those for whom Krzysztof Komeda's death marked the end of a certain stage in Polish jazz. The boundaries are of course a totally contractual and unspecified matter, but definitely the turn of the 60's and 70's was an extremely creative period, which set the foundations for various styles and trends. In this time – the year 1970 – in Krakow, Laboratorium was also born… From the very beginning their music was very kindly received by the public. The band quickly gained a huge popularity. Appreciated by both rock and jazz fans the band played an extraordinary progressive/jazz music. Their debut album was recorded with the help of Zbigniew Seifert. Achieving recognition in the country, the band begun to gain popularity in the western Europe, performing on various festivals with the greatest jazz stars. The group's latter albums document their constant and wild artistic search.
"Old School Fusion Live" DVD features a collection of unique archival footage, documenting the band's concert at the prestigious Jazz Jamboree festival in 1978, the recording of the live album "Blue Light Pilot" at Stu Theatre in 1982, as also their 25th Anniversary concert in 1996 (also featuring interviews with band members). It's a definite must-have for all fans of clever and ambitious music! DVD also includes: bonus video "Late coming" (performed at a TV studio), photo gallery and more!
"Old School Fusion Live" DVD will be released by Metal Mind Productions on 18th August 2008 in Europe and 30th September 2008 in USA (via MVD).
Laboratorium
"Old School Fusion Live"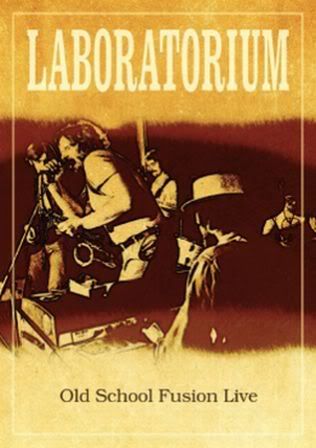 Label: Metal Mind Records
Cat. No.: MMP DVD 0153
Barcode: 5907785031234
Format: DVD
Genre: jazz/rock
Release date: 18.08.2008 Europe / 30.09.2008 USA
Tracklist:
Jazz Jamboree (1978)
1. Prevet Blues
2. Śniegowa Panienka
3. Zdrowie na budowie
4. Taki ładny i przyjemny
"Blue Light Pilot" Concert (1982)
1. Straight No Chaser
2. Virgin from Nowa Huta
3. Blue Light Pilot
4. What's New in the Forrest
The 25th Anniversary of Laboratorium (1996)
1. Polish Calypso
2. Anatomy Lesson
3. Lady on the Goat
4. Polish Calypso (Reprise)
Bonus video:
"Late-coming"
Also includes:
Biography
Discography
Photo gallery