Mourning Knight
is the project of Jason Brower and it's been in our Unsigned Bands section of PA for some time now (you can find it here
Mourning Knight
).
As a short introduction to what this project is about here's what Jason wrote in his
Myspace
:
Mourning Knight is the original work of Jason Brower. Though currently involved with Ceiling Unlimited as the primary outlet for composing and performing, Mourning Knight is another vehicle for material not suited for that group. Heavily influenced by the atmospheres and musical soundscapes of the Progressive seventies, passion,drama and a sense of the cinematic are brought together with lyrics that convey the darker, melancholy side of life.
I did a brief online interview with Jason to get more people here to know about his project and music.
1. Tell us a bit about yourself: your musical background, your favourite bands, influences etc.
I've had a serious interest in music and drumming since I was 8 years old. Before that was the usual pots and pans and then later on,dictionaries and encyclopedias.I had a toy drumset at age 8,took formal lessons in school starting at age 10,got my first snare drum at age 12, first real drumset at about 14 and did all the bands,marching bands,orchestras,and jazz ensembles right up through high school. Around 14 I started playing in my first serious band with friends and since then,have done more things than I can remember. Always playing in one band or another. At around 15 I developed an interest in piano and got to know the melodic side of music as well.I started writing and composing a couple of years later.
My parents always had great music laying around the house. Everything from 50's Doo Wop, some Country,Southern Rock,Psychadelic Rock,Folk, etc. My earliest memories are at age 4 asking my parents to put Dark Side Of The Moon or Wish You Were Here by Pink Floyd on all the time. Even at that early age those albums really struck a chord with me and affected me.
My influences are wide and very varied.Progressive bands like Genesis,Yes,ELP,Van Der Graaf Generator,PFM,Banco Del Mutuo Soccorso,Pink Floyd,Marillion and Jethro Tull are my main interest,influence and love. The British and Italian movements from the 70's can't be beat in my eyes,heart and ears.I also love the Fusion bands like Return To Forever and Mahavishnu Orchestra ,the Psychadelic era from the 60's and Classical composers from Bach and Beethoven to Philip Glass and Michael Nyman.
2. How and why did you start with Mourning Knight? Why did you choose this name?
When I started composing and writing back in the late 80's and early 90's it was just for recording projects.A friend of mine had just bought a new 8 track machine and that gave me the opportunity to start putting my ideas and material down for the first time ever and it was great. I ended up buying the machine from him in the mid 90's and it was then that I was really able to get down to business and compose and record constantly.I would use whatever musicians and singers were available at the time (all friends and people I knew)and because of that,each "album" had different line-ups and mixing up of musicians. It wasn't until about 1994 that the line-up would be myself and Norm Dodge on guitars (and the occasional female vocalist),realizing that between the two of us we had everything covered.As for the name "Mourning Knight" it's just a play on words. morning night became Mourning Knight. I was going to call it "Mourning Noone Knight" to get all the times of day in there but thought it was overkill,lol. So there's no mystical or deep meaning. Just a play on words and I thought it sounded good.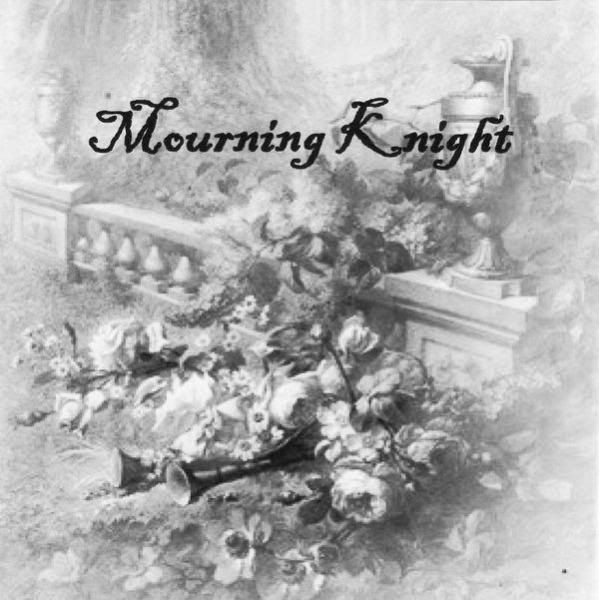 3. You are involved with another musical project - Ceiling Unlimited. What is it like and how is it different from Mourning Knight? Do you try and separate them completely, when it comes to the sound, or do you allow some "drifting-over" to occur between your projects?
Ceiling Unlimited is my current,active band. It is one of the most enjoyable and satisfying experiences I've had musically. Mourning Knight was and is a recording project whereas Ceiling Unlimited is a full on working band. It's a 6 piece band consisting of two female vocalists(one who also plays acoustic guitar) a keyboard player, a bassist,Norm on electric guitar and myself on drums.
It started off quite different from Mourning Knight but gradually progressed into a similar sound.Since I write all the material for both(with one of the vocalists writing lyrics also), there is an obvious similarity in style and sound.
4. Do you plan on having more people play in this project, or do you plan on keeping it strictly a solo project?
Ceiling Unlimited's line-up is secured. 6 members with the same passion,dedication and intensity toward the music and each other.Mourning Knight would have to be expanded beyond myself and Norm for live purposes and I hope to one day build a group around that material and get it to the stage.

5. Do you find that the internet is a helpful tool in promoting your music (through Myspace and niche websites like Prog Archives) or do you feel you get lost in the "sea of bands" that do exactly the same? You can also address the issue of illegal downloads.
If you told me ten years ago that my music would be heard by hundreds or possibly thousands of people all over the world I would've probably laughed.I literally have to stand back and realize what has happened because of the internet sometimes.I think the internet and sites like Myspace and Prog Archives are amazing and so important for independent bands and musicians.
If it wasn't for all of these things I wouldn't be answering this question right now and my music would only be heard by my friends and family or possibly sitting in a box in my basement.
I can't put into words how important and valuable the internet has been in getting my music out there and being heard and it is overwhelming and incredibly exciting.
6. What are current bands/musicians/composers that you listen/like (whether prog or not)?
I have to say there isn't much out there today that I listen to. My tastes and interests definately lie with 60's -70's music of all genres.Progressive,Fusion,Psychadelic and of course Classical.Dream Theater,Wobbler and The Flower Kings are three "newer" bands that I do like though.I still have to explore the current state of Prog a little further and see what's happening out there.

7. When it comes to Progressive Rock, there are those that maintain this is a genre that has a particular sound, whereas others see it at face value – meaning rock that explores and moves forward and progresses and does not try to recreate the past. The advocates of the latter, refer to current bands playing 70's inspired/sounding prog-rock as retro-prog. There are several examples of bands like these (Wobbler, Tangent and many others). What is your view on this? Do you have interest in creating music that is not 70's-sounding-prog? Or is it a place that you feel most comfortable in and the most creative?
For me,Progressive rock does have a particular sound,vibe and attitude. It can be an incredible journey of ALL the senses. Because I have such a deep emotional connection for the 70's era and what all the bands were doing musically,I can't help but learn from them and take what they were doing and apply it to my own writing.I see those who came before me as great teachers and the music as the finest education.I don't see it as "recreating the past" but using the influences and "lessons learned" and creating my own thing with my own musical voice.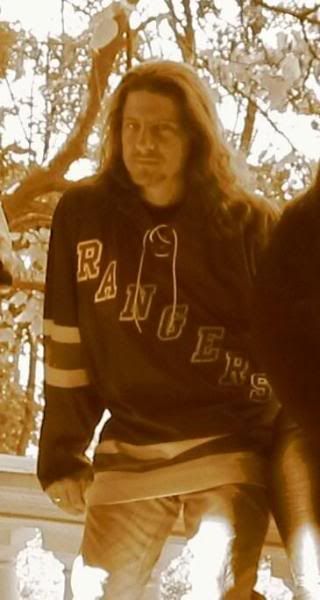 8. What are your plans for Mourning Knight? Will you release your Mourning Knight music on CD? What about new material – you keep updating your Myspace page with new songs?
I am hoping to get a CD out by the end of the year. It will take alot of work but it is at the top of my list. The interest has been overwhelming and I plan on getting started in the summer. I've been looking at studios and talking to artists about cover art.I have enough material for about 10 albums right off the bat so I will be keeping busy I think and looking forward to every second of it!

9. Feel free to add anything you have in mind any words to try and persuade people to listen to your music.
I want to express my deepest thanks and gratitude to you and the team at Prog Archives for making my last year and a half a very memorable and enjoyable one and that I am so grateful for the many experiences I've had and will hopefully continue to have because of sites like Prog Archives. As for my music,I would hope that people will give it a chance and listen and be moved and affected by it in some way.I've been told many times that my music and lyrics are very visual and cinematic ,almost like movies for the ears. I've also gotten the "Gabriel era Genesis" reference more than once and I can't think of a better compliment! I can only hope that there is an audience out there for what I'm doing and that people will listen and enjoy my music.
To listen to Mourning Knight's music go to:
http://www.myspace.com/mondaymourning


Edited by avestin - March 29 2009 at 21:50