Aaand the day after Le Silo / Djamra / Conti's gig at Rooster North Side, I met the bassist of
TSUKI-USAGI
Tatsuya KOBAYASHI
... he was a nice guy and a great musician with strong intention for his soundscape, and at the same time a good father. We talked about lots of things e.g. music, baseball, or beverages (he cannot take any alcoholic ones sadly).
I've got TSUKI-USAGI's eponymous album from him ... thanks Tatsuya, I've enjoyed your fantastic stuff!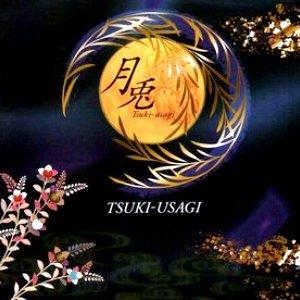 Tsuki-Usagi (2010) - TSUKI-USAGI

A delightful, well-balanced, dramatic rock theatre ... this rock quintet Tsuki-Usagi have showed us such a fantasy. A while before I've met the bassist Tatsuya, a nice guy and a splendid musician with strong intention for their soundscape. So sad they can gig only once or twice a year recently around Tokyo but their eternal dreams can be heard via the whole eponymous album. A bit not appropriate they be called as a keyboard-based combo (because they are added in Neo-Prog subgenre) and all instruments (especially the rhythm section) work quite excellently and get matured well. Tsunehiro's guitar crying is pretty enthusiastic and Jun's keyboard sound launcher is another killer. Rena's flute play sounds like a clear blue sky after a snowstorm, and Tatsuya / Tadashi's strict rhythm gang should construct their vision of music completely. Their composition is a tad pop and catchy for so-called progressive rock but I guess all of them produced such a dramatic, dreamy pop-ish texture with intention or something. A colourful series of sound vision, kaleidoscopic alteration of scenes can be heard especially in their masterpiece suite "Shadow In The Mirror ~ The Memory Of The Windy" ... their energetic and powerful hard edged rock organized with their technical plays and delicate, sensitive calmness created with their peace of mind on the contrary ... an awesome one indeed. On the other hand, sorry but let me say I cannot find innovative vibes via the album, and at the same time it's a great pity they cannot show such a theatrical stage so many times ... their unified instrumental acts can let us enjoy much, with a brilliant razor beam of moonlight. Not only for Neo-Prog fans but also for pop of Fantasia ones, the album should be enjoyable really. Bravo for all rabbits upon the moon!
Thank you for reading this blog.