Vangough Interview




Vangough might just be the must-listen progressive metal band of 2009. Clay Withrow, the bandís frontman, sings in a style that lies somewhere between Daniel Gildenlowís (Pain of Salvation) and Russell Allenís (Symphony X), with the same capacity to belt out notes that seem as though they should be... beyond the reach of the male gender. The conceptual scope of the bandís first album, Manikin Parade, achieves the grandiosity one might expect from an Arjen Lucassen project, although Withrowís narrative relies on more modest lyrical content than one might expect in one of Ayreonís wacky sci-fi escapades.

The bandís music, although somewhat resembling its influences, is distinct in the progressive metal scene. Especially towards the end of the album, the music on Manikin Parade is intensely varied, relying equally on mellow synths and soft vocals and crushing guitar riffs. All in all, this album is a must-have for all fans of modern progressive metal.
Interview:
Could you tell us a bit about your musical history? How long have you been playing each of your instruments, and what formal education have you received, if any?Clay:
Iíve been playing guitar for ten years or so, on and off plus a variety of other instruments. I have taken music theory from a variety of venues, including classes here at our University and early on I taught myself much of the basics. I also had a little guitar instruction early on but that didnít amount to much beyond learning a couple Metallica songs. I love the piano and go through periods where I really crack down on my technique. I also play drums and bass, both instruments I tracked on Dissonance Rising.
Lopez:
Iíve been playing drums for 15 years. Guitar about the same amount of time.
Abe:
I went to OU for music education and have been playing keyboard for five years or so. But I started with the cello well before that.
Carlton:
Formerly self-taught. Taught myself to play all the instruments and read music when I was young, about 4 or 5. Started reading a little later when I was 7 or 8. Iíve been playing violin since I was 8. Before that I played the harmonica and some percussion but nobody knew that I could play until I was about 14. The reason being is after school Iíd go to the guitar shop and just pick up a book and instrument and just teach myself how to play. Took a few gigs before my mom knew I could play. Since then Iíve done competitions on the violin, cello and upright bass. Also on the sax, French and some percussion. Iíve been playing violin for 16 years though. Trumpet, bassoon, French horn and drums for nine years. As far as the bass goes, Iíve been playing for 8 years.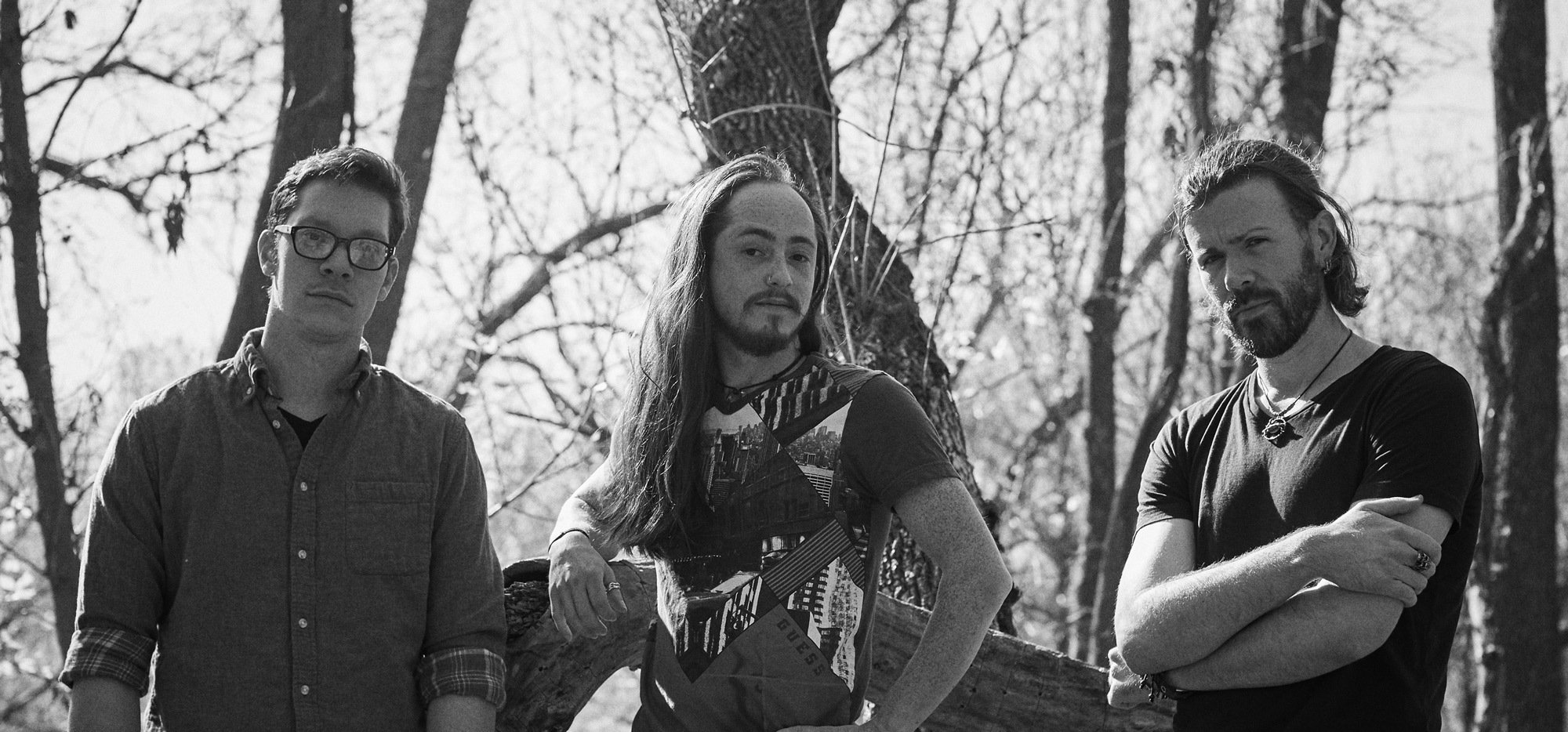 If someone had handed me Manikin Parade and said it was the new Pain of Salvation record, it would have taken me a couple of tracks to believe otherwise. Which other bands would you say most influenced this record?Clay:
The Flower Kings most influenced me during the recording, although it doesnít come off that way. That summer I almost exclusively listened to Space Revolver, Paradox Hotel and various videogame soundtracks.
Progressive rock and video game appreciation don't always go hand and hand, which is surprising to me given the nerdiness of both of these things. Regardless, looking at your influences, I might venture to say that you're almost as much of a video game geek as I am. What are some of your favorites?Clay:
I could riff on this question for hours but Iíll try to contain my exuberance. Super Mario 64, Super Metroid and Metroid Prime stand out as my favorite games of all time. But really there are a couple hundred that I lump together as being great monumental institutions to the medium. Games like Donkey Kong, The Legend of Zelda: A Link to the Past, Sim City, Star Fox, Sonic the Hedgehog 2 and many many others course. Recently Iíve discovered the greatness of Left 4 Dead. It totally takes me back to the days of co-op Doom! I went through I period where I did nothing but Left 4 Dead for a week straight!
I've read Nobuo Uematsu (composer for most of the Final Fantasy series) was in an Emerson, Lake and Palmer cover band growing up, among other prog ventures. Are there are video game composers in particular who inspired you?Clay:
I absolutely love videogame music and honestly itís what I mainly listen to. My biggest inspiration is probably Grant Kirkhope who is best known for his work on Goldeneye and Banjo-Kazooie. I have all of his music on my iPod and I always tell people it was a big inspiration for a lot of stuff on my first album Dissonance Rising. Heís been a good friend of mine for a few years now and always a source of inspiration. Actually, all of the musicians at Rare are unbelievably talented. I am a big fan of David Wise, Robin Beanland and Steve Burke who have penned some of the best soundtracks produced in a game. I also absolutely love the music in Shadow of the Colossus, which is by Kō Ōtani. Itís the most hauntingly beautiful soundtrack Iíve ever heard. And one other, and there are MANY I greatly admire, would be Kenji Yamamoto who is best known for his Metroid soundtracks. I think if you listen to the last track on Manikin Parade you will definitely hear some Metroid influences there. Oh and one more! Jun Senoue from Crush 41 and Wavemasters. He does all of the music for the Segaís newer Sonic the Hedgehog games, which are very reminiscent of 1980s hair rock. I love his work and in my opinion itís far better than anything that genre produced in the last three decades. Okay, I guess thatís good for now. Actually, one other guy that doesnít get nearly enough recognition is Spencer Nielson who did several soundtracks for Sega in the early 90s. His work on the American version of Sonic CD is second-to-none. Truly better than the Japanese version in every way.
Could you elaborate a bit on your non-video game related influences?Clay:
Iím a big fan of a variety of music. I love Lionel Richie, old Michael Jackson, Joni Mitchell and lots of 80s pop, including Phil Collins and Sting. I donít know so much that they influence my actual songwriting but definitely play a role in my lyricism.
Given your prog background, I assume you're pretty well-versed with the golden-age prog dinosaurs like Yes, Genesis, and King Crimson. Which one is your favorite?Clay:
Youíd be surprised how little I know about popular prog music. Or maybe not. I have most of the Yes and Genesis catalog but donít listen to them that much. I will say I tremendously enjoy the 1980s Genesis but havenít broken into their earlier stuff. I know thatís heresy but what are you going to do? I do love Yes though, mainly through my love for the Flower Kings.
And for modern prog bands?Clay:
Definitely A.C.T, Spockís Beard, Transatlantic and obviously the Flower Kings. Pretty much anything Roine Stolt is attached to. Oh, and Liquid Tension Experiment.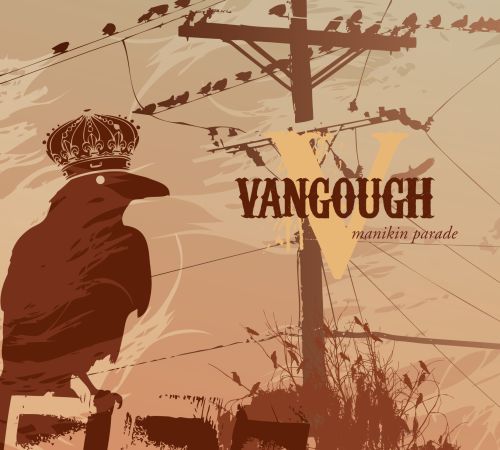 The breakdown and following vocal acrobatics about two minutes into Estranger is one of my favorite parts of this album. Itís the first place on the album where your vocal skills are let loose. Did you receive any vocal training, or how did you learn to sing like this?Clay:
I never received any vocal training but I have read up on vocal exercises and warming up methods. I learned to sing this way through trial and error and just emulating my favorite vocalists like Allen and LaBrie, although they are far and away masters of the craft. Allen especially has such an emotive and soulful voice.
Paradise for the Lost, Gabrielle, and Etude of Sorrow form the albumís three-part suite: The Twilight. Is there a conceptual constant that ties these songs together?Clay:
Thereís a musical theme that ties all the songs together, which Iím sure you heard. Lyrically they are tied together by a journey through torrid emotions that ultimately ends in a cathartic release (Oblivion). Iím more interested in tapping into emotion than necessarily constructing a solid story. Itís like story in videogames- itís just window dressing for the real interactive experience. The player constructs the narrative herself, much like the listener does in music. The melodies and lyrical phrases all twist together to form unique meaning in our minds.

Dance of the Summer Mind is the albumís longest instrumental track, and it strikes me as one of the most well-written and compelling. Will you be doing more stuff like this?
Clay:
Thatís definitely the kind of song I love exploring and one that you can clearly see my classic prog influences. In fact Iím working on the next solo album, which will take that kind of style and expand it into a full-length record.
Some prog bands are known for the diversity of their output, while others work creatively within a similar formula. Kayo Dot, for example, is producing albums that are almost completely unrelated to one another musically, whereas Symphony X has been building upon their original vision since the beginning. Can we expect a progressive-death hip-hop album (with a hint of Vomitcore) next, or will you be producing something fairly similar to Manikin Parade? Is there anything specifically youíd like to change?Clay:
Iím sure Iíll explore some musical areas more than others but Iíd like to avoid any kind of formula. To me music is much like videogames in that the experience should be interactive and always changing. Plus itís just more fun to offer something unique, even if it doesnít appease all fans. There is something to be said for refining your style and sound, but I prefer to explore new lands and sail blue oceans. People will do their best to establish us as this or that, but that will only fuel me to change it up dramatically because Iím devious that way.
The lyricism of Manikin Parade is maybe a bit more straightforward in delivery than the mystifying lyricism progressive rock is often known for. Why did you choose to go this route?Clay:
To me just the presence of the human voice is what connects us in a cerebral primitive way to the music. The words, while very important on a textual level, donít necessary construct any deeper meaning than choosing intentionally esoteric syntax. Words in music are like acting in porn- you have to have it there but itís not the main draw of the spectacle. Itís how the lyrics are presented and delivered, plus the music that surrounds them that raises their meanings to profound heights.

Your album was self-released, a direction in which many bands these days seem to be treading. Why did you decide not to look for a label, and would you consider signing with one in the future?Clay:
We never shopped it around because we just didnít have contacts within any one label. And as you know sending your CD to a label is futile and just a waste of postage. Obviously, if a label approaches us we will consider that offer, especially since it will only benefit the music to reach a larger audience.
For a self-released effort, the production on Manikin Parade is especially impressive. How did you go about recording it?
Clay:
I recorded the tracks in my basement via some vintage pre-amps, high end mics from AKG and a 24-bit, 24-track digital recording workstation. From there I just recorded the main tracks on guitar, keys and bass, while Brandon came in and filled out the drums. After everything was tracked we went to Sterling in Dallas for the final mixdown. He took my tracks and imported them into his workstation where he then balanced everything out.
What are your future plans for Vangough? Is a tour in the works, or are you already in the process of recording a new album?Lopez:
Yeah, on both fronts. I just finished tracking drums for this upcoming release.
Clay:
Weíre in the stages of launching a tour, yeah. And a couple of albums are in the works as well. First, there will be a cover album that weíll release this fall. I donít want to spoil what the covers will be but if you read through this interview carefully Iím sure you can surmise what might be included. Also, Iíve begun work on the follow-up to Dissonance Rising, which will take an even bigger step towards classic prog rock ala Yes, Genesis and Transatlantic. And the next proper Vangough album is always stewing in my brain, mostly while Iím in the shower or stuck in traffic.
Finally, Iím a bit of a gear nerd. What did you guys play when recording this album?
Clay:
Iím running my rig through a Mesa Boogie Road King amplifier, then through a Roland VG-88 that goes into a Universal Audio amp leveler. I truly believe in vintage equipment and hope we can move more into that arena with the next album. Iíd like to have the entire studio decked out in vintage stuff, including old Moogs and Rolands. On the keyboard sides I recorded with a Roland Fantom X, which is such an awesome workstation and very easy to use. Currently though I have an 88-key Triton workstation, which has the most brilliant clarity.


Related Stuff:


Official Vangough MySpace:
http://www.myspace.com/officialvangough
Clay Withrow MySpace:
http://www.myspace.com/claywithrow
Buy Clay Withrow - Dissonance Rising:
http://cdbaby.com/cd/claywithrow

Buy Vangough: Manikin Parade:
http://cdbaby.com/cd/vangough
Interview by Jimmy Matthews for ProgArchives.com