The Peruvian psychedelic-rock band
SERPENTINA SATELITE
was formed by the end of 2003 in Lima/Peru by Aldo Castillejos (drums), Felix Dextre (bass) plus guitarists Dolmo and Renato Gomez.
SERPENTINA SATELITE stands for a krautrock influenced sound oscillating among improvised space rock jams and wild, raw psychedelic elements similar to their fellow countrymen LA IRA DE DIOS. The music is instrumental predominantly, even though Flavio Castillejos joined. He is responsible for poetry and voice whereas his contributions are more like recitative.
At the end of 2004 the band independently produced the first EP 'Long Play' including five songs, only released in Peru. Several appearances on underground festivals and freak-outs followed during the next years in and around Lima. In 2008 the next album came out receiving excellent reviews worldwide in the meanwhile. Provided with a long jam exploring the roots of psychedelia and space 'Nothing To Say' was finished at the Perplex Tonstudio in Walldorf/Germany based on analogue mastering for a better listening pleasure.
SERPENTINA SATELITE shouldn't be missed by space respectively kraut fans but is also interesting for lovers of heavy psych and even stoner rock.
==
Uwe Zickel
==
We present to you here an interview with the band to get the chance for more people here to get to know them and their music. 




1. For those unfamiliar with the band, could you give us a brief background of the band?
The band started around 2003, in Lima. We got together to improvise some music, there were various changes in the line up. Friendship brought us together more than anything else. We all come from different backgrounds, Krautrock, New Wave, Heavy Metal, Punk, among others.
Aldo has played in various experimental acts such as Dios Me Ha Violado, Espira, La Ira de Dios and Qondor. Felix used to be part of various hardcore and punk projects back in the late 90ís; he also produced an ep for the drone-black metal act Aquam Igni. Dolmo played lead guitar in Qondor too. This is Renatoís first band; he used to record drones and textures on tapes and loop them back in 2001.
2. What bands and/or musicians are your influences? What made go for this style and sound? What is it that captivates you about and makes you play psychedelic-rock?
Traffic Sound, Los Belkings, Los Holys, Los Yorks, Telegraph Avenue, Pax, Godspeed You! Black Emperor, Acid Mothers Temple, Brian Eno, Kluster, Ash Ra Tempel, Amon Duul II, Comets on Fire, Boredoms, The Velvet Underground, Spectrum, Spiritualized, Ufomammut, Pink Floyd, Hawkwind, Iron Maiden, My Bloody Valentine, Kyuss, Glenn Branca.
Coming from different musical backgrounds, our tastes in music are cohesive in the psychedelic spectrum and its variables. Space rock allows us to experiment and jam freely with great results, besides it permits us to be very introspective while playing, and in this introspection we become a solid unit. We are very interested in poetry, art and religious experiments, so we usually create concepts that go beyond the songs, that can be read in between lines sort of. Each title and music piece has a particular message to us, even though the tracks seem isolated from our personal lives. We make music for ourselves, in order to find others who might share these visions and aesthetics.
3. Any particular meaning to the name of your band? How did you come up with it?
The name appeared on an exercise of automatic writing that Renato did back in early 2000. He kept it in an old notebook among other poetry he was writing. When we had to choose a name for the band he proposed it and it somehow stuck with us. There is no particular meaning to it, it was just appropriate.

4. How do you create your music? Is it a group work or is one person among you responsible and then all of you work on it further on together? How did you sound come to be/evolve?
We all write the songs. Maybe one of us brings a melody or riff or just a concept. We have created some of the songs from a word or two, after thinking of a particular name or idea, the process goes back and forth. Our sound has had many faces, we started more as a garage rock band and we just kept moving forward, many songs got lost in the process. Finally we recorded and put out our first ep, LONG PLAY, back in 2004. All of it was acid dream space rock. That recording defined our direction. We try not to stick to just one current of psychedelia; we prefer to explore all its variants. We prefer to be open to all sorts of music and grab what we can in our favor. It might be reflected in our recordings just like it might not. The important thing is to be in constant reception of all possible sources.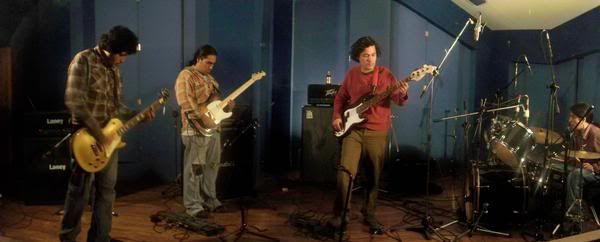 5. The core track of your current album is named 'Kommune 1'. This is probably expressing a special interest in the German history. What was the initial point? Was it the German political situation of the 60/70s first or rather the music with the development of psych and krautrock bands?
Kommune 1 is a direct reference to Amon Duul and the actions that took place during the commune, particularly their stand against bourgeois morality. Itís beautiful that it lasted a couple of years too: good things are never meant to last. We can say it has also relations to Ash Ra Tempelís statements; we are all one & flowers must die. Hippism was never a proper stand; it became quickly absorbed by the majorities. Krautrock was one step ahead since it proposed mind expansion through electronics, via Learyís liberation proposals. Perhaps Krautrock is more skeptical.
Itís kinda romantic to look back and try to make some sense out of the failures of other young people. The message here is to try to stick together, particularly in days like these when the more information we have, the more alienated we are becoming. The words spoken by Flavio in the track are highly poetic and revealing, and show a lot of disgust towards reality, but at the same time they are inspiring. The song is a trip, freak ní roll, introspection, genesis.

6. 'Nothing To Say' was produced in Germany. How did you manage to get in touch with the German Trip-In-Time label? 

Andres Tapia from the Peruvian label Repsychled Records sent Wolfgang Reuther a copy of our first cd. Michel Bergner of Trip in Time then contacted us through myspace.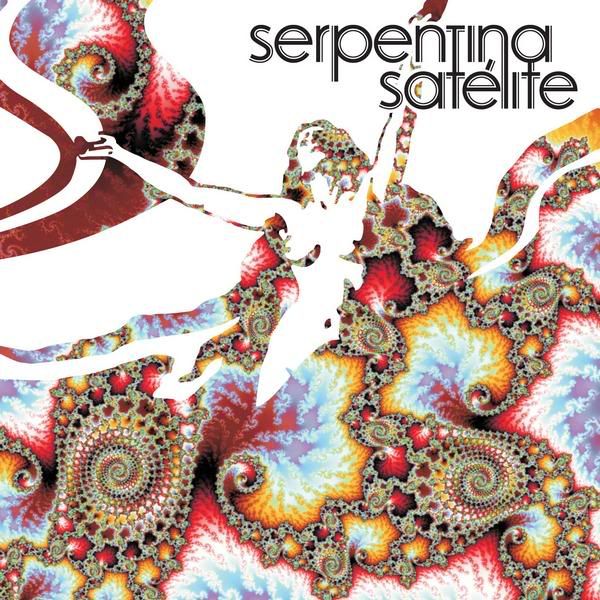 7. What about the connections to other bands in Peru, La Ira De Dios as one example. Are you acting more locally or do you have a close relationship between the Peruvian bands?
We move our music and work independently from some time to this part. When we first started we played with many Peruvian psychedelic acts, but in the end we prefer to work on our own. It works much better for us when it comes to concert organization and sound quality. The music scenes in our city, Lima, are always varying. New bands come out frequently, the public changes. We think itís much better this way than being part of a particular music scene.
8. Do you have any band or musician/s that you'd like to collaborate with? What are current bands/musicians/composers that you listen to nowadays?
Acid Mothers Temple, White Hills, La Otracina, Aqua Nebula Oscillator, Gunslingers, Burn Pilot, Farflung.....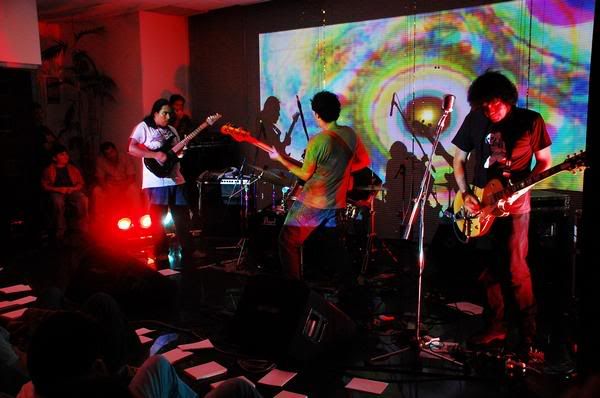 9. What are your thoughts regarding the internet and its use as a tool to distribute your music alongside the hazard of it being used as a means to distribute it without your permission via illegal downloads?
The internet has been very beneficial for us in promoting our music, contacting people with similar interests and enemies. Nowadays itís really impossible to control illegal downloads, even the person who buys our cd will eventually transform it to mp3ís in order to make the music portable, and eventually share it with others. Itís impossible to establish control over these processes. Itís just a natural movement of data.

10. What are you plans for the future: do you have new material and do you have any live shows planned in and/or out of Peru?
Rule number 1: never tell others of your future plans.....

11. Anything you wish to add Ė inform our members and/or promote your music?
Thanks for the interview and for spreading the word about our music.
You can visit us at
www.myspace.com/serpentinasatelite
and
www.serpentinasatelite.com
.
Stay high and alive forever, mŠs allŠ del cielo gris.
Interview conducted by:

Assaf Vestin
(avestin)
& Uwe Zickel
(Rivertree)


Edited by avestin - July 01 2009 at 10:49