Yesterday was a warm and sunny one in Helsinki, what better day for some free outdoor prog. The Espa Stage is located in the Esplanadi park in the center of Helsinki and it hosts a long string of free concerts every summer ranging from ethnic styles to prog and jazz. Overhead has played The Espa Stage at least four summers in a row, this saturday being the third time I was there as well.
After a lenghthy soundcheck they opened with the gentle intro to A Method....to the Madness. The first half of this two part song was plagued with continuing unbalance in the stage sound which required too much of their attention resulting in a couple of small blunders. Luckily they soon got the sound right and the second half of the song was very powerful as always. Nowadays they play a cut version stopping where the spoken word part would start, and in live setting it's a good change I think. Next up was one of my very favourites, Dawn, which is often played as the set closer but it worked very well in an earlier slot as well. Very good atmospheric soloing by guitarist Jaakko Kettunen but unfortunately the keyboard department was almost inaudible to my seat in the front row. After the long keyboard solo (of which I heard very little) in the build up part came the explosion into the outro jam. Always a brilliant moment, on record and especially live with the slightly different transition and the powerful vocal performance by Alex Keskitalo. Always a highlight of the show.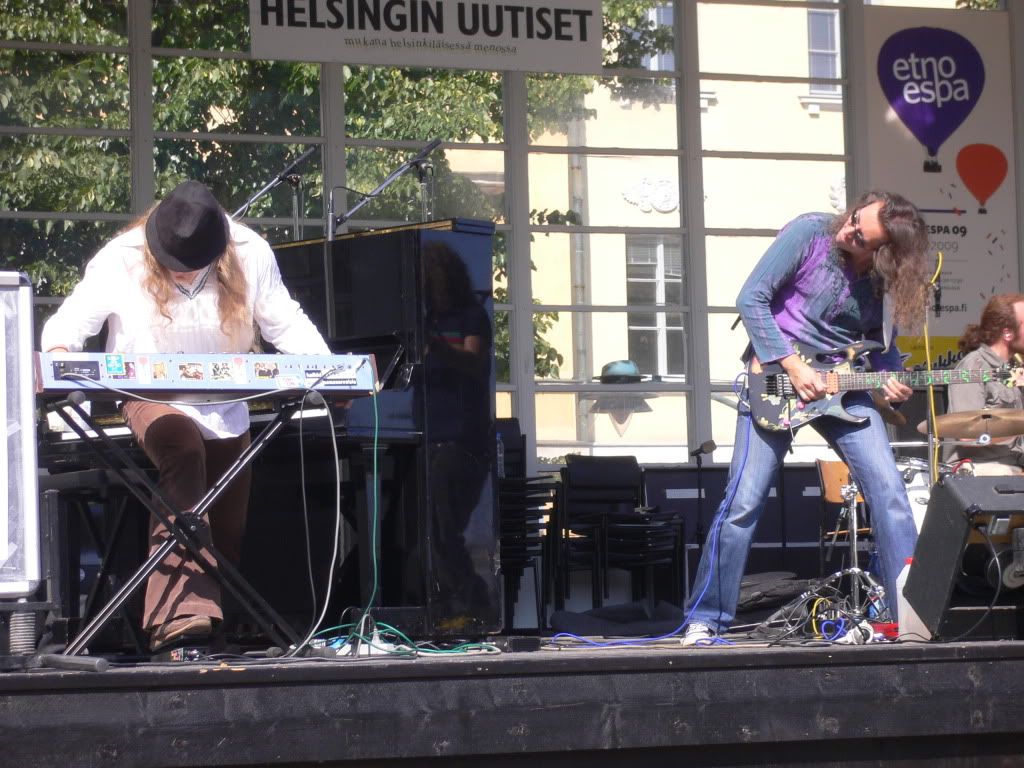 Next up came a real surprise, a David Bowie cover that I'd never heard them do before. I don't think I've ever even heard the original (but Chandler Bing's short cover version in Friends

) but it seemed like a very good song and they had fun playing it. Another highlight of the show was Lost Inside, especially the speeded up, furious build up and the extended breakdown into the acoustic part. Some harm was done by the
LOUD
drum banging by Ville Sj÷blom, but he made it up by playing brilliantly in the louder parts all through the set, adding losts of flourishes not heard on original versions. A Captain on the Shore is another song fitting to close the set and it worked very very well indeed. After a loud applause they came back to play the good old Butterfly's Cry as and upbeat encore.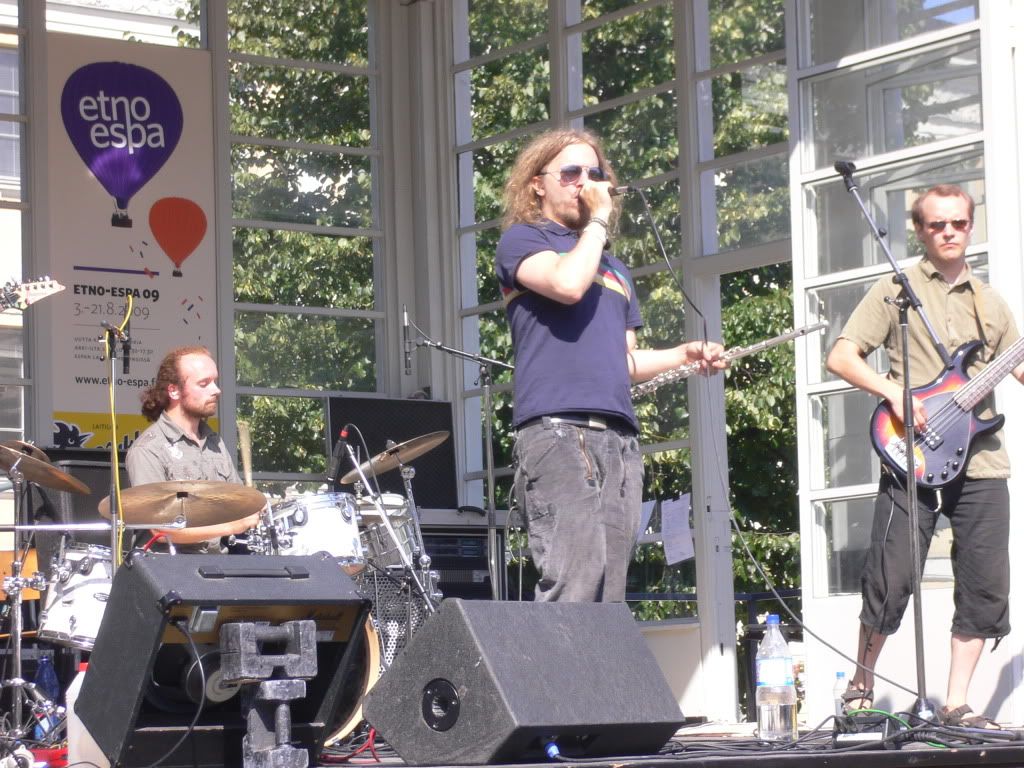 A very good solid show in beautiful weather. I've enjoyed some of their gigs a lot more but nowadays they seem to be in such a place as a band, that they always give a good performance even if it's not their best day. Afterwards I talked a little with the keyboardist Tarmo Simonen and he said that they're writing new material all the time, there's lots of song ideas in a half completed form but no big picture of the at some point upcoming album. Perhaps they'll test some of the new material in future gigs, we'll see.
A Method...
...to the Madness
Dawn
Space Oddity (David Bowie cover)
Lost Inside
A Captain on the Shore
----
Butterfly's Cry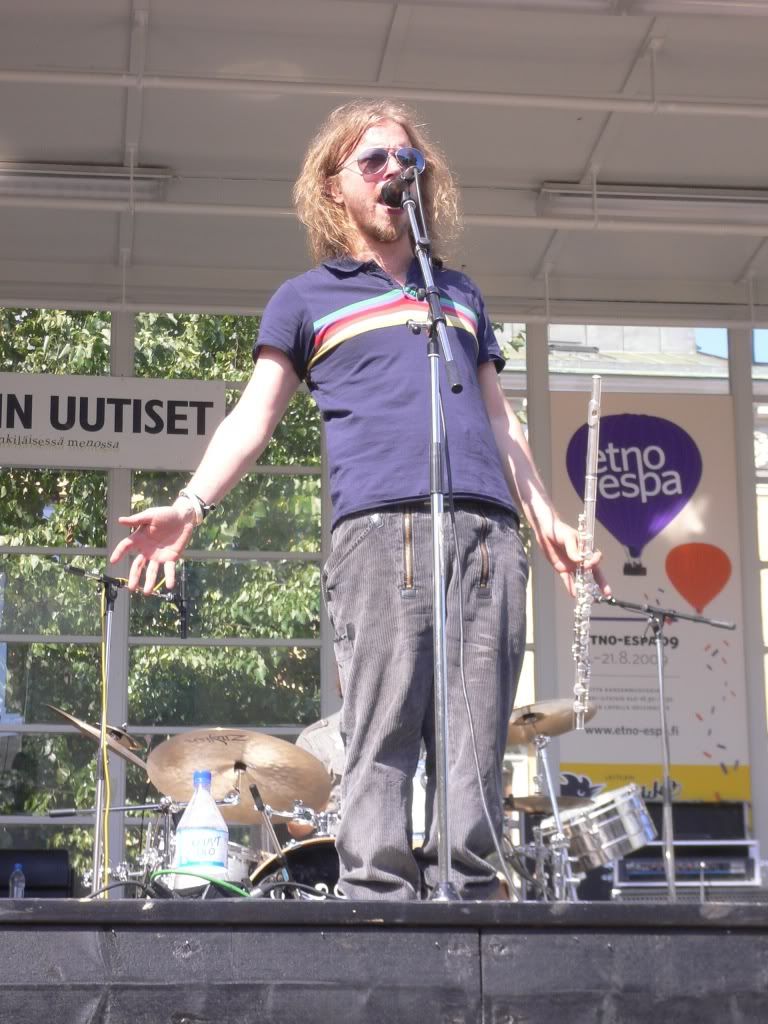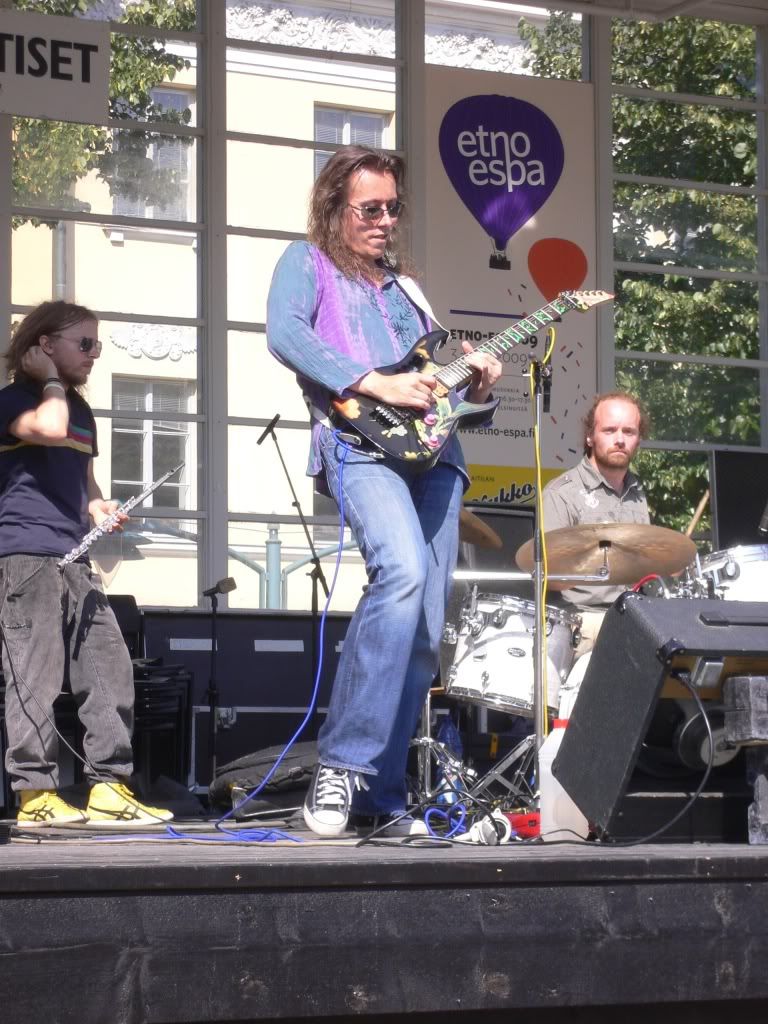 Edited by Keppa4v - August 09 2009 at 04:21