John Hawken is perhaps an unknown name to you. But he was the keyboardist in Renaissance, Illusion and Strawbs. He also have a website and an active life as a musician.  
He was also performing on some of the albums our community regard as classics. The two first Renaissance albums, Hero and Heroine by Strawbs and the two Illusion albums. John Hawken is a part of our heritage & our history. He is also perhaps unrecognised for his contributions to our scene. I therefore contacted him for his story.
As per usual, my questions are in bold and John Hawken's answers are in red italic bold.
What are you up to these days ?
I've lived for the last 20 years in Metuchen, a small town in the State of New Jersey USA.
I've played with some local bands in the last few years, notably "Bluesday" (blues band) & "The Rocketmen" (50's R&R) & have sat in with other bands & musicians from time to time. I've also done the occasional recording session.
From 2004 'til 2008 I toured & recorded with the Strawbs (1973-1975 line-up).
Over to the chronology of an interview. Where was you born and where did you live up ?
I was born in Christchurch, Hampshire, England in 1940.
Our true home was in the village of Englefield Green in Surrey, but my father served in the RAF so we moved to wherever he was posted.  From Hampshire to Scotland to London and finally, down to Cornwall towards the end of the war.
Apart from 4 years in Cheshire during the fifties I lived entirely in Surrey until I emigrated to the US in 1979.
How did you become a musician and who were your inspirations ?
My mother was a wonderful pianist & arranged for me to take piano lessons for about 12 years, starting at the age of 5. In my teens, I heard the sound of American Rock & Roll & that was it. I was hooked.
My first inspirations on piano were Little Richard, Jerry Lee Lewis, Fats Domino & Chuck Berry's piano players, Johnny Johnson, Otis Spann & Lafayette Leake.
Tech talk: Please take us through your tangents/equipment since you started as a musician.
I'll never know why, but my first inclination was to become a guitarist?! 
I bought a Hofner Club 50 guitar & an 8 or 10 watt amplifier - an Antora I believe, (or some similar name). I later traded in the Hofner for a solid-body, 3 pick-up Futurama. Shortly after this I realized I was DEFINITELY playing the wrong instrument and reverted back to the piano.
I used Hofner violin pickups on the piano soundboard and a Watkins Dominator amp (18 watts output). I moved up to the ever-popular Vox AC30 with a fitted treble booster (a must in those early days).
I also bought a Clavioline, the small keyboard used on Del Shannon's hits like Runaway & hats off to Larry etc. I ran this through a Watkins Copycat tape echo unit. Fantastic sound ! 
When my first band the Nashville Teens became popular, we were supplied with Marshall amps, first the 100 watts and later, the 200 watts with a 4X12inch speaker cabinet. I now used powerful accelerometers adapted by Roger Mayer as my piano pick-ups. I sometimes used a Wah-Wah pedal with the piano (interesting effect) & occasional Tremolo. Roger Mayer went quite mad & built me what I called my "Destruct Pedal" a sort of early Fuzzbox that created the most alarming sounds...
Later we changed to HiWatt equipment. I used a 200 watt amp with 2 cabinets each containing 4X12 inch speakers & a horn.
I used much the same equipment with Renaissance.
When I joined the Strawbs in 1973, I had to play Mellotrons & a Mini-Moog synthesiser.
I used 2 Mellotron 400 models & 2 Mini Moogs. Both the Mellotrons & Moogs were very temperamental when it came to changes in temperature, variations in electricity supply or just being moved around (especially the Mellotrons). I also used a Fender Rhodes 73 electric piano & and acoustic piano (usually a Grand). I used a Wing phase-shifter & an echo box but I cannot recall the name. By this time, I wasn't using a stage amp, but putting the keyboards directly through the P.A. system & relying on the stage monitors to hear what I was doing. 
Later, in Illusion, I pared my equipment down to 1 Mellotron, 1 Mini Moog, Fender Rhodes 73 &, of course, an acoustic piano (supplied by the promoters).
The Moog was a bit of a temperamental instrument with it's many mood swings. Did you ever dabble into the mysteries of a Moog ?
Beyond tuning the Mini Moogs with the correct plastic "wands" I never tried to open them up & experiment with them (my knowledge of electrics is VERY limited & I could only have made things worse!).
Your first band Nashville Teens is not a band known in PA. Please tell us more about this band and your time there.
The Nashville Teens were formed around 1962/63. The first line-up was: Ray Phillips, Arthur Sharpe & Tony Gallagher (vocals) Peter Harris (bass), Mick Dunford (guitar), David Maine (drums) & myself on piano.
A little later, Terry Crowe replaced Tony Gallagher, John Allen played guitar & Roger Groom, drums.
The final line-up had Ray & Arthur, Peter, John, Barry Jenkins (drums) & myself. This was the line-up that recorded the hit record "Tobacco Road".
We toured very successfully in England & Europe & made one trip to the U.S. in 1964 to play in New York in the Murray the K Christmas show (which also featured the Zombies & the Hullabaloos from England).
The band was a great experience, a lot of fun & a wonderful start to my career in the music business. 
I was with the band from the very beginning until around late 1968. Shortly after leaving, I became a founder member of Renaissance.
You famously had a meeting with Don Arden in his office where you were almost thrown out of a window. In your own words; what happened ?
Yes, I was held out of a second storey window above Carnaby St. in London by Don Arden. I had gone to the office with to pick up a cheque for 1200 pounds (a fraction of what we were owed). After being kept waiting over 2 hours, I was finally called into his office. He was sitting at his desk & without even looking up he passed a cheque over to me. Upon glancing at it I saw it was for 120 NOT 1200 pounds as promised. I threw the cheque back on the desk & pointed out the error at which time he leapt up, grabbed me round the throat & pushed me against a wall, screaming & swearing the entire time. He then edged me towards the open window & bent me backwards so I was halfway out, staring down at Carnaby Street upside down. He kept saying "You're going down, John, you're going down". I believed him !
Needless to say I was pretty shaken up by this turn of events but eventually he pulled me back in, I took the cheque (some money was better than no money) & left his office. Back in the reception area my road manager (a beefy individual named Peter T.) was sitting there quite calmy reading a magazine. I asked him why he hadn't rushed in to help me when he heard the commotion, to which he replied that Don sounded completely out of control & he (Peter) wasn't going to risk life & limb by getting involved.
I was less than impressed by his performance on that occasion......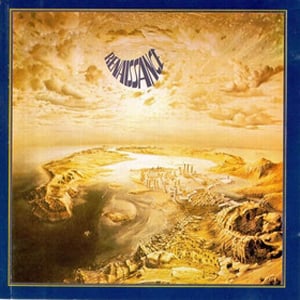 Many of us in PA rate Renaissance as one of the best ever progressive rock bands. I regard myself as a fan. So my next questions is concerning Renaissance. You were a member of this band on the first two albums. What is your memories of your time in Renaissance ? 
My memories of Renaissance: a gentle, creative time. Rehearsing outside in Jim's garden in East Molesey on a sunny day. A steadily growing realization that we were creating something very special. A terrifying attack of nerves (shared by us all) before our very first gig at the Fishmongers Arms pub in North London, followed by an enormous high after playing a faultless set to a very appreciative audience. Excellent gigs at both the Fillmore East in New York & Fillmore West in San Francisco, but a strange reception at the Whisky a GoGo club in Los Angeles (the crowd were expecting a blues band along the lines of the Yardbirds).
All in all, happy memories.
What is your feelings/views about the two first Renaissance albums ?
I still love both albums even though the mixes were not to our liking & the 2nd album was a bit of a muddle with 3 different line ups performing!
As far as I am aware oft, the Renaissance, Mark 2 with Annemarie "Binky" Cullum on vocals did not release anything. How good was that setup and how good was Annemarie (musically !) compared with the other two more known vocalists ? 
I don't like comparing the different line-ups of Renaissance - suffice it to say, the original line-up is the one I feel the connection with.
You left Renaissance after those two albums and they went onto release some quite successful albums with Annie Haslam. What do you think of those albums ? 
To be honest, I've only ever listened to 2 or 3 tracks from the Annie Haslam/Mick Dunford line-up. My interest had switched completely to new projects.
What is your memories of Keith Relf ?
I have nothing but fond memories of Keith Relf & the highest regard for his talents as both musician & composer. A very gentle soul who fought against health problems & still found the strength to compose & perform.
How would you compare Jane Relf and Annie Haslam ? 
Again, I don't like comparisons but while Annie had the range & technique, I always loved the warmth & feeling in Jane'ss voice.
The whole Renaissance/Illusion history is interesting. You and original line-up of Renaissance from their two first albums re-grouped under the name Illusion in 1976. What is your memories from this time in your life ? 
Illusion originally consisted of all the original members of Renaissance, but following Keith's tragic death we made some drastic changes. Jim moved from the drums to join Jane on vocals & play rhythm guitar - Eddie McNeill was brought in to replace him on drums. We also added John Knightsbridge to the line-up on lead guitar. He & I had been members of the band Third World War around 1970. He was a superb guitarist. 
It was an excellent band but a bit out of line with musical trends at that time.
What is your feelings/views about the two official Illusion studio albums and the third unreleased album called Enchanted Caress ?
The 2 official albums we made are probably the ones I feel proudest of in my entire career. I still play them from time to time.
I can't remember playing Enchanted Caress.
In 2001, most of the Illusion line up did the Through the Fire under the Renaissance Illusion name. Why did you use that name and please tell us more about this album. 
This was Jim's project & unlike any of our previous albums was done without the luxury of any rehearsals before the actual recording.
I flew over from the U.S. to put my tracks down (with Louis Cennamo & Jim) while Jane & other contributors came in at later times. I still think there were some strong tracks on the album but regret that we weren't able to spend some time together before recording began.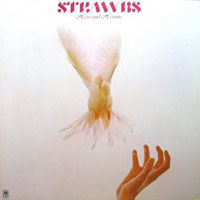 Over to Strawbs. Many of us in PA regard both Hero & Heroine and Ghosts as two iconic progressive rock albums. What is your memories of those two albums ?
Hero & Heroine was recorded in Copenhagen shortly after Rod Coombes, Chas Cronk & I joined the band. My memory is rather shaky about specific details but I seem to remember the album was recorded fairly quickly. The banjo type sound on the title track was in fact the piano, which I played at half speed - it was then returned to normal speed (a D.C. idea as I recall).
"Ghosts" was recorded mainly at Richard Branson's Manor studio near Oxford where we stayed for about 2 weeks. Sleeping in 4 poster beds in lovely old high-ceiling rooms & enjoying great meals prepared by the on-site chef was a nice bonus.
One track, "Where do you go" was, I believe, the very first thing we ever did (even before H&H) & was recorded at one of the Island studios. It was considered inappropriate for "H&H" but worked better on the "Ghosts" album.
You also played on Deja Fou (2004) and The Broken Hearted Bride (2008). 
What is your memories from these two albums ?
Both albums presented problems for me.
"Deja Fou" was to be released before our very first re-union tour (in the U.S.) but I was already pre-occupied  with buying equipment, programming Mellotron & Moog sounds & trying to re-learn all the songs I hadn't played in 30 years. Remember, I hadn't done any serious playing since around 1979 so "rust" was definitely a major problem. There was also the matter of being 3000 miles away from the rest of the band -  rehearsals were out of the question. We tried to work via the DAT system but without much success so my input was extremely limited. Probably my best contribution was the album title !
 My problems with "Broken Hearted Bride" were very different. About 5 weeks before recording (& touring) in the U.K. I had undergone carotid artery surgery  following a couple of minor strokes. The side effects of the subsequent medication were very upsetting, including almost total lack of concentration & loss of short term memory, so once again my input was absolutely minimal. I felt I had let the band down but could do nothing much about it. 
Oh well, that's Show Business ! 
There is a lot of Strawbs live and compilation albums out there. Which of those you took part in do you recommend to us ?
It's true, there ARE a lot of "live" albums out there, most of which I have never heard, so I cannot really recommend any particular one. The man to speak to would be Dick Greener, the man who runs the official Strawbs website. He probably knows more about the band than anyone (with the exception of Dave Cousins).
In general; how was life and the Strawbs tours for you ? 
The Strawbs were always busy during the period I was with them (1973-1975), rehearsing, touring, recording etc. I consider them one of the most professional bands I have ever had the pleasure of working with.
Although everybody in the band made creative contributions, I have to single out Dave Cousins as the major driving force of the band - a prolific writer who  consistently produced (& still does) beautiful new songs & ideas for the band to work with.
You moved to USA in 1979. Please tell us more about this. Are you still living in USA ? 
With my wife & 2 young boys I moved to the U.S. in November 1979 to escape the recession in the British music industry. I thought it would be easier to find work there through connections I had made during my tours with Strawbs & Renaissance.
I was wrong. 
I think the recession came over to the U.S. on the same plane I did ! Same problem, different country.
I ended up having to take a "real" job, working a computer (on the night shift) at a company in New Jersey. This "temporary" job lasted over 18 years.
I live in the small town of Metuchen, about 30 miles south of New York. I still play occasionally with some fine local musicians & do some session work from time to time. I return to the U.K. at least once a year & also spend time with friends in Florida. Thank goodness I'm in excellent health - I need a lot of energy just to keep up with my lovely 2 year old grand-daughter.
You have also done some non-progressive rock projects besides of giving us progheads some truly wonderful albums. Please tell us more about the Thirld World War, Spooky Tooth, Sutherland Brothers, Luther Grosvenor and Claire Hammill projects.
The band Third World War remains a favorite of mine. Once again I was lucky to work with a terrific songwriter, Terry Stamp. In collaberation with his writing partner Jim Avery he wrote some incredibly off-the-wall songs like "I'd rather cut cane for Castro", "Urban Rock", "Cosh an old lady blue"etc. We were really a precursor to the Punk movement, but about 4 or 5 years too early. It was pretty violent music & this was reflected in the folk who came to see us. It was a wacky time and I enjoyed it, but we made no money and it was obvious that it would be a short term project.
With regard to other sessions I've done, my memory once again lets me down with regard to specifics. I'll just say I've been involved in some fine music made by some fine people.
What kind of music and which bands do you enjoy listening to now ? 
I must admit that I listen to very little music these days - I listen more to talk shows on radio. However, one or two New Jersey bands have caught my imagination. I tried (unsuccessfully) to get a record deal for one band "Eleven Eleven" - great singer, fabulous sound & hypnotic songs. Another band "The Doughboys" is a current favorite of mine. Imagine a Rolling Stones type band circa 1963 - incredible energy & direct, compelling musicianship. I played on a track of their current CD - it was like being back with the Nashville Teens !
I think most of us have now watched the Anvil movie and finally got the message that we should all become dental nurses instead of musicians if we want to earn any decent money. Money wise, what is your experiences from the industry ? 
Aaah....the money question.
In my experience, when the bands made really good money, they never actually received it ! Crooked managers, dishonest promoters, cheap record companies etc. would make that money disappear. In my day most musicians were too busy making music to pay close attention to those people around them who were handling their finances.
Until it was too late.
Having said that, I don't regret for one minute the time I spent in the music business. I've travelled extensively, had some incredible experiences & met so many wonderful people.
It's been one hell of a ride.
Thank you to John Hawken for sharing this with us. I think it is important that his voice is also being heard.
His webpage is here and you will also find useful information at PAs band pages for Renaissance, Illusion and Strawbs