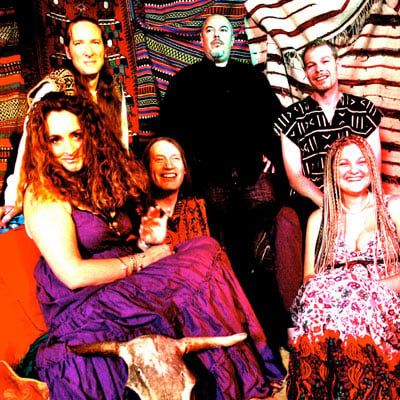 Solstice is an English Neo-Prog band who did not reach the dizzy heights of Marillion in this genre's heydays. But with a renewed interest in the band and a brand new album out, their time may have arrived. I caught up with Andy Glass for an update and a presentation of Solstice and their long history.  
My questions in bold  and Andy's replies in bold italic red

Congratulations with the new album Spirit. Please tell us more about this album. What is your plans for this year ?
I started writing for the album following our re emergence in 2007 and the re-masters of Silent Dance, New Life, Circles and The Cropredy Set.
Spirit includes 2 older tunes – the title track is from a 1985 session, even though the song is pretty much unrecognizable now except for the lyrics and Freedom, which I originally wrote for Circles but didn't finish in time.
Our focus for this year is to play live as much as possible and start writing the next album. We're booked for Progeny3 festival in the UK and the 100club and I'm working on several other possible shows. It's so difficult for us to get shows right now but…fingers crossed.
We have some great media coverage over the next few months so I'm hoping that will persuade a few promoters to book us.
But let us now go back to the very beginning. Solstice was formed somewhere in England back in 1980 by yourself, who has been the only constant member throughout. Please tell us more about your background.
Yeah Solstice came together after I start playing with Marc Elton. I met Marc in Aylesbury (also the home of Marrilion) through a mutual friend. We were just having fun jamming and the band came out of that.
I'd been playing in a band called Electric Gypsy with Mick Pointer on drums and Doug Irvin on bass. Myself and the singer (Alan King) were kicked out and replaced by Steve Rothery and Fish. They subsequently kicked out Doug and Mick and started giving Solstice the support slots that brought the band to the attention of the prog community.
You were a proper touring and gigging band in the beginning, serving the rock'n'roll apprenticeship in most pubs and music halls around UK and meeting up with the local Basil Fawlty's. Please tell us more about this time.
I was living in a caravan as part of an idyllic hippy community and had an old horse box to pull the caravan. We used that for the first couple of tours and then I converted an old bus which became our touring home for the next few years. Guy Hewison used to spend most of his life on the phone booking gigs for us and we'd do pretty much anything that would pay enough fuel to get to the next gig and buy us a bag of chips each. Boy were we unhealthy but we were playing music, young, stoned and happy.
How and by whom did you get your first record deal ?
We were totally untrusting of the music business and for a long time didn't want anything to do with it. We had a tiny deal with illuminated Records to put out Silent Dance but we've never had a deal that involved an advance or anything more than the 'cottage industry'. David Robinson of Festival Music is handling our releases now. He's a real prog enthusiast and is committed to putting out material of the highest quality, - that works for us.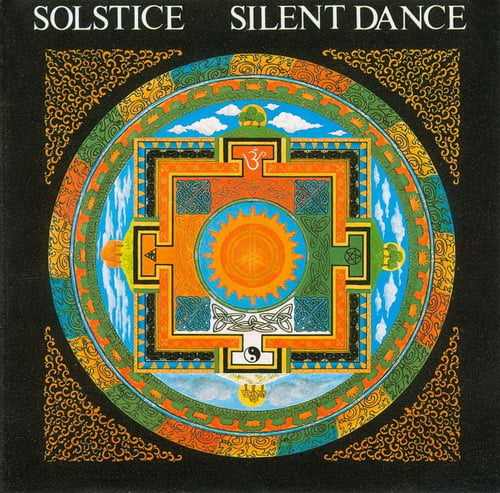 Please tell us more about Silent Dance from 1984.
The album was recorded in a beautiful Cornish manor house with Nigel Mazlyn Jones producing. What was intended as a couple of weeks recording turned into a 9 month marathon that ended in frustration and an album we were never satisfied with.
We had hoped to represent the way the band sounded live but this was not to be.
There was a long hiatus after the release of that album and the next album in 1993 where Solstice broke up, with the exception of a one off charity gig in 1986. An album was recorded in the late 1980s and it's songs are available from your website as "the lost album". Please tell us more about the lost album.
The album you mention is not a Solstice album. Pete Hemsley, our drummer, was signed to Virgin with a band called the Jazz Devils and they were looking to put a new project together and got me involved. We ended up writing and recording an album and doing a few shows as 'This'. The album was never released but I like it and thought it worth making it available to anyone who wanted a listen.
How did you keep up the spirit and the flame alive during this time ?
There were 2 long periods of inactivity. During the first I was working largely as a session musician including stints as Bill Withers' guitarist. The second was largely spent as sound engineer for Jethro Tull. Though I enjoyed the work I could never get anywhere near the joy of playing in Solstice and that has always brought me back.
This time feels very different though. The band is a real 'family' and finally we have a line up that really works and who can play the music. We're all totally into it and committed to getting out there and playing and recording more music – here's to the next 30 years!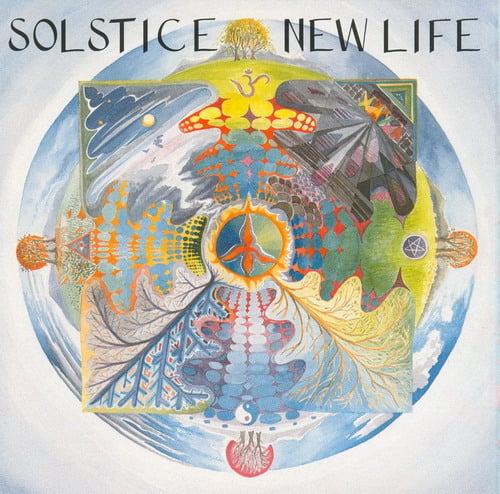 The 1993 album was called New Life and that album title may tell a story about a new members and a new start. Please tell us more about this album.
Your right about that, I did see it as a new beginning for the band. After the disappointment of Silent Dance I really wanted to record the material that wasn't on that album and, this time, take control of the recording process.
The success of the Silent Dance CD release on Progressive Records gave us the impetus and confidence we needed to record New Life. Unfortunately the band wasn't in place to really do much more at that time and Marc's tinnitus meant he couldn't play live, but I've always been proud of the album.
The release was followed by more member changes before the 1997 album Circles was released. Please tell us more about this period and this album.
I'd started to work with JT and had become good friends with both Mick Abrahams and Clive Bunker from the original line up. I was producing and acoustic album for Mick when Ian came in to lay down some parts and, from there, Ian asked me to do live sound for JT.
A New Day, which is the Tull fanzine, have a little label and they were keen to put out a Solstice album. That gave me the opportunity to record Circles and with Clive in the band we were able to get good gigs to promote it.
A compilation album called Pathways was released in 1998. Please tell us more about this album.
This was pretty much A New Day wanting to get something else out in the absence of a new studio album. I'm sure it has any great value other than making Silent Dance available again.
The Festival Music re masters are a much better way to set the back catalogue.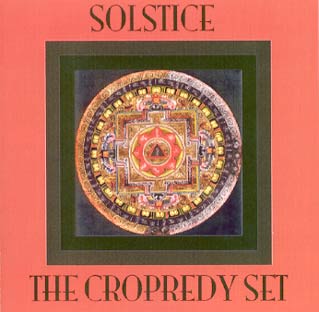 After some sound quality problems, the live album The Cropredy Set was eventually released in 2002. Please tell us more about this live album.
Yes this was a nice show for us and A New Day paid out to get I filmed. Unfortunately what was supposed to be a multi track recording turned out to be an awful mix taken from, what sounded like, a monitor mix. In any case it was unusable so we went into the studio and rerecorded the set. Sadly the quality of the film wasn't much better but it's a nice record of the gig.
We just filmed a show actually and this time everything was right. It'll be our first really good quality (hi def) film and I'm hopeful for a DVD release next year.
What happened in your life and with Solstice during the years between Circles and this year's album ?
Well I got married and had 3 children and had to focus on finding a way to feed them all!!
We started playing again in 2007 around the time of the F2 re masters and this time it feels very different. The band is finally the line up I've always wanted and we're loving working together. We committed to taking Solstice forward and I'm already working on material for the next album. It really feels like a real band again, all we need now is gigs!
Music wise, Solstice has been compared to Yes, Mostly Autumn and Camel. I would add Renaissance to that list. But how would you describe your music ?
Well that's a hard one. I was, and still am, influenced by Yes, Camel, Caravan and Steve Hillage but also by John Martyn, Joni Mitchell and Neil Young.
I guess working for years on other peoples music has had an effect too. I'm mainly interested in a mix of grooves and challenging rhythms with strong melody over the top. I'd like to think that we have something to say lyrically too.
How would you describe your musical journey from Silent Dance to Spirit ?
A long one!
Ten years ago, I interviewed another English band called Solstice. A doom metal band with three good albums on their conscience. Have this created some confusions for you when gigging ? I remember a grind core band who by mistake was hired to do a wedding...
Ha.. that's funny. I'm aware of the other Solstice and did try to contact them to no avail but I don't think there's been any confusion.
Please tell us more about your experiences with the music industry. How is the the availability and distribution of your albums and what is your business model ?
All our albums are available from www.progrock.co.uk and as a download from iTunes. I'm setting up a merchandise page on the www.solstice.me.uk too, so everything will be available there too.
In over thirty years, you have run Solstice. A band who has never played Royal Albert Hall. What is the driving force and the reason you do this ?
It is such a joy and privilege to be able to write and perform music that we've written and have people enjoy it – that is enough!
What is your favourite five albums of all time ?
Relayer – Yes
Hejira – Joni Mitchel
Grace & Danger – John Martyn
Movers & Shakers – Vicki Clayton
Sentinel – Nigel Mazlyn Jones
Anything you want to add to this interview ?
Give us a gig mate !!!
That is a good idea for all gig promoters here. Unfortunate, I am not even able to arrange a storm in a tea-mug. Let alone a gig. 

A big thank to Andy Glass for this interview. Solstice's PA profile can be found here and their homepage here 



Edited by toroddfuglesteg - March 12 2010 at 13:50