Pictorial Wand is one of the bands from the excellent The New Wave Of Norwegian Progressive Rock scene. Although they do not have as big profile as Gazpacho, the leading band in this scene, their two albums have got a lot of positive reviews.
I got in touch with Mattis Sørum, Pictorial Wand's mainman.
As per usual, my questions in bold and his answer in bold italic red.  
----------------------------------------


What are you up to these days ?
I'm still working with promotion of the last album, Face of our Fathers. Currently signing a deal in UK to give it another push there. Apart from that I have started to note down some ideas for the next album and recorded some things. Also, I am about to buy a locality for my studio which will be used for all future recordings of Pictorial Wand.
Please tell us more about your background. Who was your musical inspirations ?

I have played in different bands during the years, both metal, folkrock, soul and funk. I have a master-degree in music and progressive rock from the university, which I think have inspired me a lot in my use of classical instruments in the music. A lot of classical analysis there.. Lots of boring stuff, but I love the grand symphonies from the romanticism. 
I guess Pictorial Wand is more a project than a band or am I wrong ? 
Right. I prepare all the music and lyrics on my own, before hiring in the musicians I need for the final recordings. It's a pretty lonely way of working, sometimes very boring. But it's also fantastic to be able to control every aspect of the album. To be honest, this is the only way I could work with Pictorial Wand. I feel very egoistic with how this particular project turns out each time, from the music, the words, to the artwork.
You are studying music at the university in Trondheim, Norway. I see the list of musicians listed in Pictorial Wand. Are the involved musicians from the music scene at that university campus or from the well established music scene (Anti-Depressive Delivery, Atrox, The 3rd And The Mortal etc etc) in Trondheim or the rest of Norway ?
It's a couple of years since I finished the studies now, but from the first album I remember I used a very talented friend from class on piano. The rest was friends and professionals I hired in from all over Norway really. This is how it is with each release. You always hear about new talented musicians, and you always want to get better ones on the next record. To make a better album than the last has always been an important inspiration for me.
You have released both the albums through Unicorn Digital in Canada. How did you get in touch with them and how has the co-operation been so far ? 
Unicorn was one of many labels I sent the debut, A Sleeper's Awakening, out to. They liked it and opened the doors for a collaboration. They did a really nice job with the first album, which sold pretty well with lots of great critics. This year has been pretty quiet, but things has started to build up now, both with the promos and sales. It has been a hard year for most labels the last years, especially 2009, but Unicorn is one of the main labels of prog and has a lot of good artists in the stock. We hope for a good year in 2010, and death to the piracy..did I say that I wish death to the freeloaders? Yeah, I think so.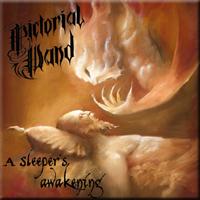 Please tell us more about your debut album A Sleeper's Awakening from 2006. The recording, the lyrical concept, the music.........
The album was made through many years. It developed from just a song to a double-album with a telling story. The concept I based around the 7 deadly sins as a frame, something to build the story around. The title of the album, "A Sleeper's Awakening" says a lot really. It is basically about waking up and see the world and yourself with true eyes. The album got great critics, and was nominated for "Best foreign album" in ProgAwards in Italy in 2006.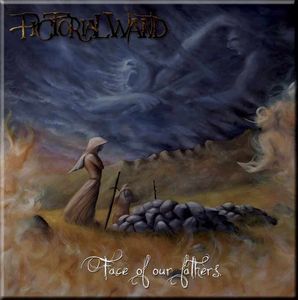 Please tell us more about your second album Face of Our Fathers from 2009. The recording, the lyrical concept, the music.........
This album was made in a shorter and more focused period of two years or so. This made the music maybe more focused in one style as well, compared to the Sleeper-album, which was a more experimental piece of work. Personally I have no favorites of the two, but I think Face of our Fathers is a more mature album musicially, and with more quality in every part, especially the production and the vocals. I managed to hire in some real pearls this time. The album got nominated for "best foreign album" in 2009, and also found its way into a couple of "album of the year-lists" on the web.

The stunning art work on both albums has got a lot of positive comments. Who did them ? Please tell us more about the art works.

The artist is a friend of mine, Hans Einar Beddari. He runs his own tattoo-studio in Norway and is a genius both in painting, drawing and tattoo. On the first album he made the painting and 13 drawings for the cover. One for each song. On the second album he made a gigantic painting for the front cover. Both paintings now decorates my living-room nicely.

Besides of the albums, has there been any plans or attempts to get the material performed live as a Pictorial Wand entity or as a rock opera like the Svartediket rock-opera in Bergen ? 
As tempting as that is, it would be a wallet-killer for me. No, I would rather spend my money in making good albums and improve the studio. But of course, if the possibility to play for a large audience appear.. The realistic way to go is festivals and support-band for someone who plays for larger audiences.

Both your albums can be labelled rock-operas. But I guess your music has both legs firmly in the symphonic prog genre too. Both Ayreon and Glass Hammer has been used as references. But how would you describe your music ?  
This is difficult for every artist, to describe their music. I have had my direct musical inspirations of course, but more before than now. Everyone tries to find their identification, their originality in their own music. I don't know what mine is, to be honest. I guess I'm still looking for it. All I crave for is to some degree making something original now and then. I have been mentioned together with Ayreon a lot up the years, but I think that is more because of the way I work. I guess my music best can be described as rock and metal, melted with acoustic stuff, old analogue synths, hammond and classical instruments. The arrangements are grand and ambitious, and the songs are often pretty long, with a lot of playing with musical themes.
How do you see the future of Pictorial Wand as a band/project ?
I will continue until I get bored of it(hopefully never). I am currently working on a story for the next album(s). After a single album I feel like doing something bigger again. Not a double album, but a bigger concept released over two or three parts. Time will show.
Pictorial Wand is one of the best bands/projects in this new and very impressive Norwegian prog rock scene. Which bands in this scene has impressed you ? 
Thank you for that. I feel I have some work to do in Norway to be recognized though. I must admit I am not very updated on norwegian prog, but I have listened to both Magic Pie, White Willow, Circle's End and Wobbler. All of those have something good going.
What is your five all-time favourite albums ? 
Impossible, but I can mention some I like. Scenes from a memory(DT), Into the electric castle(Ayreon), Red(King Crimson), The construction of light(KC), A passion play(Jethro Tull), Imaginary day(Pat Metheny), Masterplan(Masterplan) and Appetite for destruction(Guns n' roses)
A big thank you to Mattis for this interview. Those into the likes of symphonic prog could do worse than checking out Pictorial Wand. Their PA profile is here, their website is here and their Myspace page is here