No, no......... Not the German heavy metal band.
Accept from Japan is a totally unknown band in the Symphonic Prog genre for most of us, myself included. I had a look at their stuff and contacted Hisa for some more informations on this act. Here is the interview with Hisa.  
When was Accept born, by whom and how was your formative years ?
In my younger days I belonged to three bands and then I played Pop music and Heavy rock. It means there was no player around me to play progressive rocks. So, by my own, I've been kept on making songs by multi-track recording playing every instrument. And in 2006, POSEIDON (Japanese Progressive Rock Indies Label) found me on an internet site and asked me to release CD. That's the beginning of ACCEPT.  ACCEPT is my life theme, accept what I am,what Ihave been,what I'll be.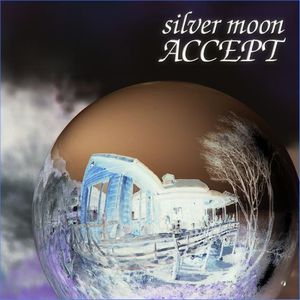 Please tell us more about your first album Silver Moon from 2007 and your second album Mobius from 2009.
After I released the first CD "silvermoon"( 2007), I'd been making second CD "MOBIUS". It took me a year and half. In my first CD ,many tracks were included, that had been created more than ten years ago. I mean,in the first CD my past masters needed to be released, but at the same time my playing style and my music philosophy had changed. So I have to express "the present ACCEPT". Then MOBIUS was born; the total concept album consists of 12 tracks.  
MOBIUS is about my experiences in living my life with my boy. Through child's eyes I think about this society and family love in psychological points of view.
Superficially music style completely changed , from "silver moon" to "MOBIUS"; symphonic to Brit trad folk impression. But that makes no difference to me. Everyday I live, think and feel in this world, and I put all the experiences together into my music.  Naturally they contain various colors and then I take styles to stand for each aspect of them. >From now on I live on and change as well as my music.    
I have very little informations about you and your bands so please excuse my ignorance. What is the musical philosophy behind Accept and how would you describe your music ?  
The musical substance of ACCEPT is "me" , Hisao who play and sing and take material photos (except female voice). And Taiki, a concept maker, is my child 4 years old. I had trauma in my childhood, awful experiences have made me feel difficult to live some times. But a time to change just came, a child was born. He changed all of my life and gave me the meaning of life.
Bringing up my kid is like a re-incarnation for me. And also it means living again with child's eyes. it is important to get energy and inspiration to create music uncovering hidden ancient power of human as Yung and Hesse and more had said.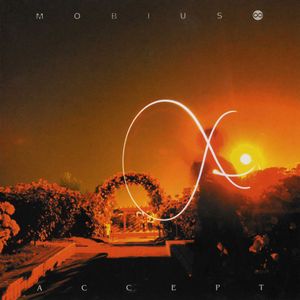 From where can your two albums be purchased ?
Both of "silvermoon" and "MOBIUS" can be purchased at a net-shop MUSICTERM http://www.musicterm.jp/.
And also you can download tracks at Neptune, I-tune and more sites.
And some videos are uploaded in MySpace and YOUTUBE.
Just to wrap this interview up; do you have any regrets in your music career ?  
My fatal problem is the lack of a skill in playing instruments. I should have taken basic lessons early time.
What are your five all-time favorite albums?
: SECONDS OUT / GENESIS
 RED / KING CRIMSON
 WHITE ALBUM / THE BEATLES
 UK / UK
 SPECTRAL MORNING / STEVE HACKETT
 Anything you want to add to this interview?
Nowadays, internet has come to give me chances to release my music over the seas. And I appreciate people like you who run such a great site to support musicians.
Thank you very much.
A big thank you to Hisa. The Accept PA profile is here and please visit the Myspace and Youtube links over to enlighten yourselves on this band.