Arilyn is a Psychedelic/Space Rock band from Germany which is not the most known band out there. They do not have massive label support either. Hence this interview which I hope will make some of you checking them out........ and maybe finding your favorite band.
Jurgen answered my questions.
What are you up to these days ?
Currently we are working on our 4th album. The songs are nearly completed and we  want to record it during 2010. But time flies so quickly :-)
When was Arilyn set up, by whom and how was your formative years ?
After the split up of the former band Desperation, Christian, Jürgen and  Christof decided to go on and build up a new band with a different musical  focus. It should be a mixture of melodic rock, atmospheric keyboard sounds, powerful vocals and it should be presented with a psychedelic light and stage show. As Jürgen Moßgraber entered the band to play the keyboards, the music turned into what ARILYN calls space-rock. Finally in 2000 the new band ARILYN was founded.  
Just to start with, I want your thoughts and opinions on your three albums and the DVDs, starting with....  

Your first album Tomorrow Never Comes from 2002.
At that time Christian build a recording studio with some friends that allowed us to record the album. Also we accidently bumped into our record label Quixote at a party which were willing to release it.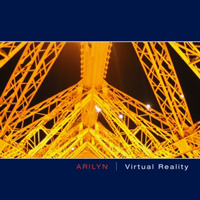 Your second album Virtual Reality from 2003.
Virtual Reality was the first album which was a full band effort. The first album contained a lot of songs which were written in the Pre-Arilyn area. This time all of the songs evolved from band jams. Also all of the songs were played live for some time to see if they work on stage.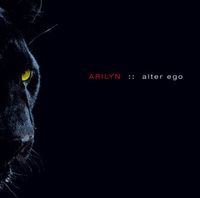 Your third album Alter Ego from 2007.
This time we wanted to take a different approach and did not want to limit  ourselves to the live playability of a song. So some songs are more complicated  and contain a lot of sound design which can not produced on stage, like Again and When Worlds Collide.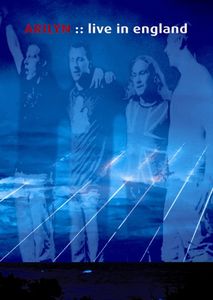 Your DVD Live in England from last year.

The main intention was to release something as a present to the fans for our 10th anniversary. We wanted to show that Arilyn isn't just a normal band and included some "On the Road" footage. We are very proud that we can show on of our best gigs we've ever played, the Rotherham Rocks Festival 2005 for the Classic Rock Society.

I have seen Arilyn been compared to both Neo-Prog bands like Sylvan, but also with bands from the Krautrock scene. But how would you describe your music and who would you compare Arilyn to ?

That´s very hard to describe. A bit of Pink Floyd and Porcupine Tree, but also a bit of Saga or Muse. Actually we don´t think about curtain directions of music. We play what we think fits to the band.  
You did an England tour and have organised your own gigs. How is the live scene situation at the moment ?  
In Germany the situation at the moment is horrible. Most of the live clubs only book tribute bands and it's very hard to get gigs. In England its getting the same, but we have a brilliant english Tourmanager who is able to organize great  gigs. Without such a person, it's nearly impossible to get good gigs.
How is the general situation for you in the music business at the moment, regarding distribution and international recognition of your band ?  
Times are changing and we have to think about the future steps. Maybe the best thing is to distribute the music exclusive via iTunes or something like that, but who knows. On one hand the Internet is killing your traditional way of selling music but on the other hand it gives you the possibility to spread your music to much more people. The next few years will show what it's like.  
What is your plans for this year and where do you want to take this band ?  
Our plan for 2010 is the recording of our new album. We are really looking forward to start the recording sessions. And we we will definitely touring again through England in spring 2011. So there's a lot of work to be done.
Just to wrap this interview up; do you have any regrets in your music career ?  
No. :-) Not really. Sometimes you know after a couple of years, that your original descision was absolutely right:-)
What is your five alltime favourite albums ?
Only five? That's really tough...
Jürgen M.:
Pink Floyd - The Wall
Marillion - Misplaced Childhood
SAGA - In Transit
Porcupine Tree - In Absentia
Peter Gabriel - So
Christian K.:
Porcupine Tree - Stupid Dream
Pink Floyd - Dark side of the moon
Iron Maiden - Powerslave
Audioslave - Audioslave
Bruce Dickinson - The chemical Wedding
Anything you want to add to this interview ?
A big hello to all Arilyn fans and thank you very much for listening to our music.
A big thank you to Jurgen and Arilyn too. Their PA  profile is here and their webpage is here.