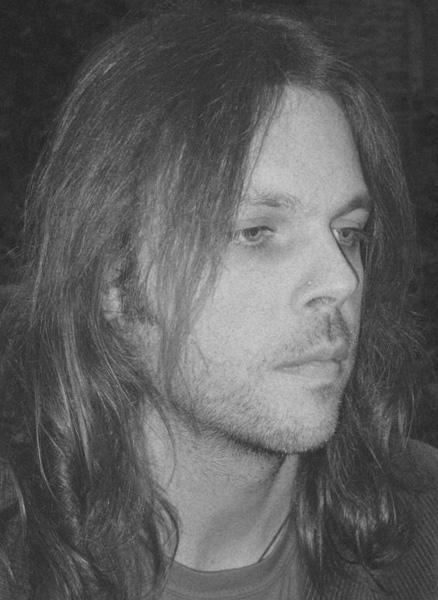 Gustavo Pasini, with PA name gusound, is well known from several new RPI bands. His latest project is called Alma Sideris and the two albums is free downloads. I caught up with him for the latest update.
What are you up to these days and how is life in Italy these days?
In these days I am finishing my new work, "Castelli in Aria", a solist project but with a lot of guests in studio, and I am doing it in my free time because, together with music, I run a Cafč ( called Canterbury Cafč!!!! ) with my wife and this job takes me a lot of time.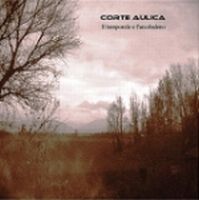 You have a bit of a previous history in the scene. Just let us run through some of your previous bands and albums. Please tell us more about Corte Aulica and the album "Il temporale e l'arcobaleno".

The album "Il temporale e l'arcobaleno" is made of pieces I wrote during the project "Notabene", but, as I didn't feel them to be coherent with the sound of this group, I thought to create a parallel one, called "Corte Aulica". I believe that in this album can be found the passion I feel for Camel and for all the more romantic scene of the Canterbury sound.

You were also in Notabene and released two albums there called Notabene and Sei Lacrime D'Ambra. Please tell us more about your involvement in these albums.
Up till now I consider "Notabene" my most important group and I hope in the future to do some work again with these guys. These was great synergy between us and I am very proud of "Sei lacrime d'ambra", even if the budget for the realization of this album was very "poor", and we didn't record and mix using all the necessary time ( for example, all the drum session was recorded in just two hours!! ), but at the end I think it is a good work. Unfortunately we stopped our adventure while preparing the third album, and, if there will be a reunion in the future, Notabene will surely be made up from me, Gianluca (bass), Daniele (keyboards), and Giampietro (guitar), but with another singer.

You were also involved in Lithos, aband I cannot find any albums from. Please tell us more about this band.

Lithos has been my first hard progressive group, we recorded only a demo that you can find and free download on Jamendo http://www.jamendo.com/it/album/48775 It has been a nice experience, but this project was becoming for some members of the group too much binding and so it lasted only two years. Among the others, in Lithos there were Luca Saccenti, later Corte Aulica, and Gianluca Avanzati, later Notabene and Alma Sideris.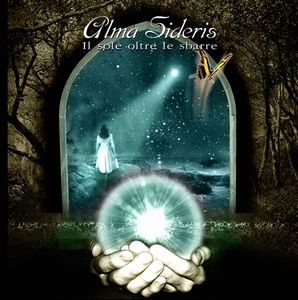 When was Alma Sideris set up and what is the musical philosophy behind it?
The Alma Sideris project was born like a "game", because the song of the demo "Il sole oltre le sbarre part 1 and 2" should have to be played with the new Corte Aulica, but being this band always in stand-by I decided at the end to play them by myself, even if I didN't reach the desired result. Unfortunate in fact these songs sounds too unnatural, artificial, and the lack of a real band is very strong. Also these songs can be free downloaded on jamendo http://www.jamendo.com/it/album/48467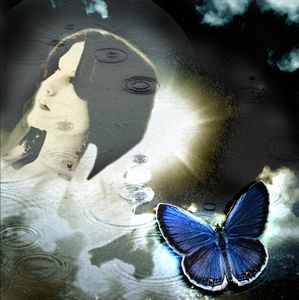 You are said to be expanding Alma Sideris into a proper band now. what is your plans for Alma Sideris and where do you want to take this band?

Yes, Alma Sideris with the new work "Castelli in aria" is becoming an important project. I succeeded in fact in involving a lot of musicians coming from the most different background   : an horror metal punk singer, a lyric singer, a classical music flautist, some girls of a dancing school made a videoclip dancing on one of these songs etc.. All of them contributed in an enthusiastic way and I am very glad of it. The songs are very different among them. I enjoyed myself in composing what I wanted and what I most liked in that specific moment. As regarding the argument, this album is a concept and it continues what I left unsettled with "Sei lacrime d'ambra", that is illusions and disillusions, and it is introduced by a short story of paula Kat, which will be enclosed to the book of the cd.
I really hope, having done such a work, to find a label interested to it, because I will be very sorry to put it into a drawer or free on Internet.

Just to wrap this interview up; do you have any regrets in your music career?
Any regrets? I would have liked to dare some more with Notabene, bacause I think there could have been good possibilities to emerge. Again, not to have studied more drums and piano.

What is your five alltime favourite albums?
Obviously it is difficult to list only 5 albums, anyway:
Camel - Camel
Banco del mutuo soccorso - Io sono nato libero
Death - Individual thoughts patterns
Area - Maledetti
Eberhard Weber - Silent feet

Anything you want to add to this interview?
I just want to add that this new work, "Castelli in aria", is dedicated to my mother Janny that died in March, this has been a great blow to me and I feel her lack very deeply.
I finish this interview thanking you for this opportunity and also thanking my wife Paola who supports and sustains this passion of mine, and all the people who contributed to realize  this work.
A big thank you to Gustavo Pasini for this interview.
Alma Sideris PA profile can be found here and the free downloads can be found here.

Gus, my most sincere condolences on the loss of your mother.



Edited by toroddfuglesteg - April 15 2010 at 01:15