What are you up to these days ?
The last months in 2009 I have been busy with Knight Area doing life sound. And at the moment I am searching for inspiration to continue work on my 4th album. Some songs are written, some lyrics are ready and I need to find time to combine them and do some composing.
Let's start from the beginning: You were a member of Sangamo (which also spawned Knight Area) and set up Ixion at the beginning of this century. Why did you go your own ways with Ixion and what is your musical philosophy ?
I started as a bass player in Sangamo, where I played for some 12 years. After I left the band because of musical differences, I had enough material for a complete album, and I thought it would be a shame not to do something with it. So I recorded it myself. My main musical philosophy is to be able to write the stuff I like, record the stuff I like and be able to look for new stuff where ever I can.
Let's start with your (long or brief) thoughts and concepts on your three albums starting with....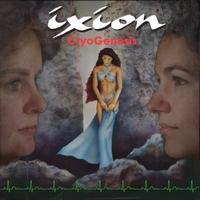 Cryogenesis from 2004.
This is about a woman terminally ill, and does not want to give up. It is over, there is no medication, life is over. But she aims for help from the future. What does not end up the way she thought it would. She is revived but against the will of some of the future doctors.
You canít turn back the clock, what do you think will happen to you when you wake 500 years from now? How would someone from Medieval times cope with a world like ours?
That is what turns out to be her problem also. Not in a physical way, but a spiritual way. What could her soul have done all those 500 years if it had been free?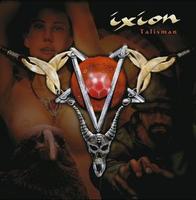 Talisman from 2006
Talisman is set in the past, it is about a talisman that has left a bloody trail through history. It encourages the Ďevilí in its bearer and in turn feeds and thrives on the evil deeds of its bearer. Sometimes the effect of the talisman on its bearer was obvious, sometime the effect was more subtle.
Each song in this story is about a person who came under the influence of the Talisman, and thus had a significant effect on history: the downfall of the Knights Templar; the Spanish destroying the Inca civilization; Judas, who betrayed Jesus; Catherine the Great from Russia and so on. Each song revolves around a person under the influence of this magic talisman.
Main theme here is again not take responsibility for your own actions, but trying to find some-else of something else to blame.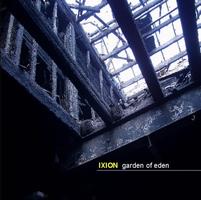 Garden of Eden from 2009
It's the year 2020, Europe has become one state (The Union) where a couple of Officials and Ministers rule and decide what is good for us and what not. One of them is responsible for food and health and he went through great length to get all the food safe and without bacteria's. Most of the small farmers are gone, just large industry-like complexes remain. Everything is sterile, vacuum-wrapped and tastes the same. One of the reasons he is such a fanatic is because his 4 year old girl died some 30 years ago of food poisoning.
But then fate hits: a pandemic disease sweeps across the globe, millions of people die because of their lack of resistance. And as by a miracle: he is immune for the virus.
Set against this drama he is confronted again with his past, as he wonders whether it was all for the good. He lost his wife 25 years ago, she could not cope with the loss of their daughter. She tried to reach out to him for help and support, but he buried himself in his work ignoring his surroundings. As a result he lost his wife also, died of sorrow and grief. He buried all his feelings and went on trying to create a better and safe world. It took him years but in the end he succeeded, and then everything back-fired on him...†
And now he has to struggle to find a way out of his problems, while the world that he knew is falling apart...
We as humans try to make everything saver, but we tend to forget that there is a risk in living. And that is what makes living worth living. You have to take risk, grab the chance when you see it. Take a risk.
On all of these albums, you have written all the music and have hired musicians from other bands, in addition to you doing the bass and the keyboards. Please tell us more about the guest musicians.
Well, most of the musicians I know through my work with SOTE, Ulysses and so on. It is basically a matter of friends or friends of friends. And sometime I do a recording job for someone, for free, and as a compensation for my efforts the help me with my album hahah.
And it keeps it interesting because not all of them are in prog-rock. Some are classically trained on Cello or Grand Piano. Some have a more Jazz of folk influence, and the bring that to the recordings. It is not something you find in the compositions but in the way they approach the stuff the need to play.
All the albums has been released by yourselves through Ixion Music. Which is a pretty big personal commitment. Please give us the pro and cons of going it alone.
One of the cons is that you have to do everything your self. Contact distributors, work on advertisements, send round promo album. Make sure you get the reviews in the magazines and webzines. But the advantage is that you actually handle everything your self. From writing the lyrics, composing the songs, until preparing the albums for shipment to USA for example. There is a rewarding sensation in that.
How is the promotion and distribution of your albums ?
Promotion and distribution is through a couple of distributors that I contacted in the period of CryoGenesis. And when they heard that the Talisman album was ready they contacted me instead of the other way round. So that was good.
When I hear about projects like Ayreon and Ixion, I automatically get the ďexcellent musicians, but soulless musicĒ feeling. What is your reaction to prejudgments like that and how would you describe your music ?
I think part of that lays in the fact that the musicians donít play together or rehearse together. They donít lay down a basic-track in the studio which catches the vibe and on to which the start tracking their music individually.
It may also come from that it is all written by one person, that might put a big influence on the music.
You are also working as a sound technician for several bands. Please tell us more about this work.
It is they way for me to keep in touch with live bands and prog-rock. Since Ixion will never see a live stage, this is the way to combine the technical side and mixing side of music, with the live element of bands. Fortunately in these bands the musicians see the Light Engineer and the Sound Engineer as a part of the team, so they treat you as a band member. And that helps to tighten the band.
It is not that I do every band, it has to be music that I like, music that I can relate to. Basically it should be music that I would want to perform on stage myself. But I donít feel like trying to form a band, and try to get gigs. From the guys in the bands I know how hard that is, and I just do have the energy to take that upon me for myself of my own band.
So I work with Knight Area, Ulysses, Illumion and S.O.T.E. all prog rock and most of them feature members that are also on the Ixion albums, so it stays in the family.
What is your plans for this year and where do you want to take Ixion ?
Plans for this year: work on the 4th album when I have time and energy. And I donít know when or where that is. I like to be able to work on Ixion when I want to, and not have the feeling that I have to work on it or have any deadlines or what ever. It should be fun doing it. So no pressure. It comes when it comesÖ
Just to wrap this interview up; do you have any regrets in your music career ?
Nop. I am a happy guy with where it brought me. It enables me to do different things, see different things. Iíve done recordings, producing, live sound. In bars, theatres and open-air-festivals. Iíve done musicals, rock. So it is diverse and that is what I like. Maybe I am just easily bored hahah. Next question, hahah
What is your five all time favourite albums ?
In no particular order?
IQ : Subterranea
Ayreon: The Electric Castle
Pain of Salvation: Remedy Lane
Dream Theater: Scenes from a Memory
Tori Amos: Little Earthquakes


Anything you want to add to this interview ?
Nop, thank you for showing interest in my music!
Thanx to Jankees Braam for this interview. Ixion's PA profile is here and it's homepage is here

†