Scotland have since the beginning of time contributed with some really good progressive rock bands. One of these bands is Abel Ganz from Glasgow. Their album is well regarded in the community. Abel Ganz is also known through their association with Alan Reed, Ex-Pallas. I am therefore on a mission to find out more about Abel Ganz; past, present and future and bring my findings to PA as a matter of urgency.  
This interview is meant to be both an update and a "this is your life" type presentation of this band. So without any further mind-numbing boring introductions, I give you Hugh Carter and Abel Ganz.
What is Abel Ganz up to these days ?  
The current line up is Hugh Carter, acoustic guitars, flute, additional keyboards, percussion and backing vocals. Stevie Donnelly, basses. Mick McFarlane, lead vocals, acoustic and electric guitars. Hew Montgomery, keyboards. Davie Mitchell, guitars. Denis Smith, drums and backing vocals
Since I started writing this interview Hew Montgomery has decided to step down from the band and devote his time to his studio band The Grand Tour and other studio based projects.
You announced a new album one year ago (Feb '09), the follow up to Shooting Albatross. What happened ?  
We are still working on writing and recording the follow up to Shooting Albatross. We have worked very slowly in the past but this time we are trying to get everything recorded fairly quickly (in Abel Ganz) terms and we are hopeful of having a new album ready early in 2011. In the past we had the use of my recording studio so we could record at any time, but having sold my studio we are now having to work elsewhere or in home studio's which takes a little longer.
On Shooting Albatross I wrote most of the songs with the rest of the band working on the arrangements later but now we are all involved in the writing process together and everyone is coming up with songs or ideas. So the next album may see an even more diverse sound and direction for Abel Ganz with everyone contributing to the songwriting process.
The next part of the interview is a "this is your life" and "the record collectors wet dreams" part where I ask you some more or less intelligent questions about your music and your albums before we move on.  
Your band was formed by Hugh Carter and Hew Montgomery and influenced by such bands as Yes, Genesis, ELP and Pink Floyd according to the PA biography. Anything else you want to add to this ? Why did you choose Abel Ganz as your band-name?
These were the bands that we listened to and influenced us in our youth and still do today although my range of tastes and influences go way beyond these bands. I'm a big fan of traditional/folk music and enjoy artists who blend folk with prog rock, but I'm equally influenced by classical music with composers such as Vaughan-Williams, Delius, Debussy, and many of the Russian composers amongst my favourites. I still love my prog roots although I have different tastes to Hew. I love Genesis and Yes. ELP introduced me to some classical music and there are some great bands around right now like Spocks Beard and The Flower Kings which I enjoy listening to.
Hew is far more influenced by 80's prog like Marillion although he still has his old favourites like ELP, King Crimson and Pink Floyd.  
Denis loves his classic prog too and is an avid listener to all the new prog bands especially all the good stuff coming out of Sweden these days. Davie too loves his classic prog, Yes, Genesis and Rush being favourites but as with Denis has wide and varied tastes, Pat Metheny being one of his favourite guitarists. Stevie has more eclectic tastes and injects a heavier influence on the band whereas Mick comes from a far more classic rock background but also like me is influenced by acoustic/traditional music.
You would have to ask Hew Montgomery about the name as it was he who chose it. My answer when asked is always to say Abel Gance made epic films and we make epic music!
How was your formative years and how did you get your first record deal ? Were you ever a part of the Neo-Prog scene ?  
Our early years were spent rehearsing in the back of my old music shop in Glasgow just writing songs and trying to play our favourite Genesis tracks. We were just a four piece band in those days with me and Hew plus Malky McNiven guitars and Kenny Weir drums. We did eventually play half a dozen gigs with both Hew and I sharing vocals and it was then that we decided we needed a proper vocalist which is when Alan Reed joined the band. We had recorded a three track demo at a studio called The Cottage Label which we sent out to prog magazines and it was the good reaction to this demo which prompted us to record Gratuitous Flash, which we released ourselves. We didn't get a distribution deal with MSI/Musea until much later after The Dangers of Strangers came out.
I don't think we were ever part of a scene, I really don't like the term Neo-Prog, it just conjures up horrible 80's synth sounds and terrible lyrics for me. I always think of our songs as different from that genre. However we were out playing in Scotland at much the same time as Marillion, Pallas, IQ and Pendragon who were at the forefront of the Neo-Prog scene but I would be reluctant to call ourselves a "neo prog" band.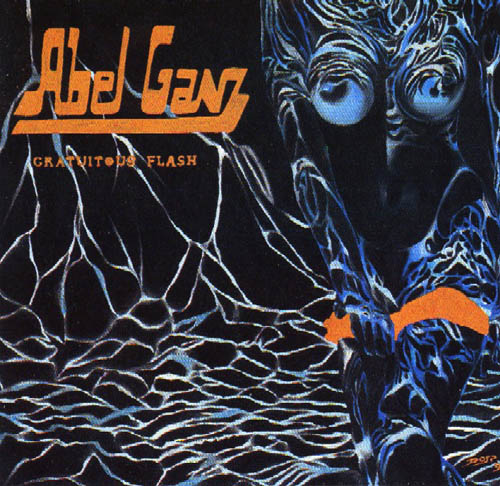 Please give us a presentation of Gratuitous Flash. The music, the recording, lyrics, the musicians, the artwork, the tracks.........  
Gratuitous Flash was our first proper recording after our first demo. We were all pretty excited about going into a larger studio for the first time. We recorded the album in a studio called Black Gold in Strathblane, a small village in the Campsie hills just outside Glasgow. The studio was owned by the band Middle of the Road who had several top 10 hits in the 70's (remember the dreadful Chirpy Chirpy Cheep Cheep!) All the songs on the album were written by Hew except You & Yours which I wrote. The line up was Hew Montgomery-keys, Hugh Carter-bass, flute, Malky McNiven-guitars, Kenny Weir-drums and Alan Reed vocals.
The big song on the album was The Dead Zone an 18 minute epic inspired by the Stephen King book of the same name. I still think it sounds great today and remember Hew putting down a guide keyboard track on the grand piano in the main studio which we all liked so much that we ended up leaving it on almost the whole song. Alan did a great job on the vocals, layering up the harmonies. The artwork for our original self released cassette was done by a friend of Alan's and was a black and white pen drawing in the style of the Trick of the Tail album depicting characters from the songs. When the albums were re-released on CD by MSI/Musea we had no say in the artwork and they seemed to have no bearing or relevance to our recordings. This was the same for both Gullibles Travels and The Dangers of Strangers.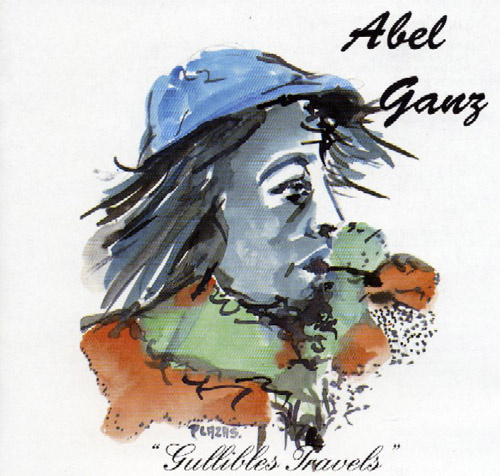 Please give us a presentation of Gullibles Travels. The music, the recording, lyrics, the musicians, the artwork, the tracks.........
Gullibles Travels was our second album and came out in 1985 the year after Gratuitous Flash. The line up had changed a fair bit by the time we came to go into the studio as Alan had by now joined Pallas, Malky had moved away from Glasgow and I had dropped out of bass duties to manage the band. Paul Kelly now came in on guitar and vocals from local Glasgow rock band Crywolf and injected a much rockier and direct sound to the band than Malky's more textured approach. Paul was also a songwriter so we now had someone who could collaborate with Hew and also challenge his dominance as the main writer in the band in my absence and provide a contrast to Hew's writing which was very much influenced by the mid 80's Genesis of the time. Songs like Whose World and The Unholy War show the collaboration with Hew but the bluesy Dreamaway is an altogether different style for the band. I chipped in with the title track for a far more diverse album than Gratuitous Flash.
Gordon Mackie had now joined on bass having also played with Paul in Crywolf and although coming from a more classic rock background had embraced our prog roots and introduced Moog Taurus bass pedals into the band for the first time which was a marked improvement to the organ bass pedals through an octave divider that I had used. Kenny Weir was still with us on drums. We again went back to Black Gold to record with John Turner producing and engineering as he had with Gratuitous Flash. The cassette cover artwork was a simple black and white reproduction of the front of the old style British passport with the album title where the passport holders name would go. Again we released the album ourselves on cassette tape and with increased live appearances and some local radio airplay mostly on Tom Russell's rock show on Radio Clyde we were able to sell quite a few albums direct to the public.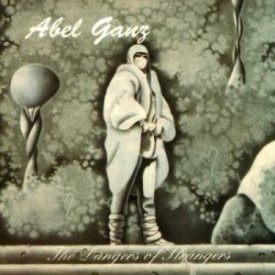 Please give us a presentation of Dangers Of Strangers. The music, the recording, lyrics, the musicians, the artwork, the tracks.........  
The Dangers of Strangers was recorded at a time when Abel Ganz had ceased to exist in a gigging formation. By 1986 we had stopped playing live and everyone had gone their own way. Hew, original guitarist Malky and myself were working on new material in Hew's home studio and in 1989 we went into Sirocco studio in Kilmarnock to record. The basic line up of Hew-keys, Malky-guitars and Hugh-bass was joined by our drummer Denis Smith and augmented by former "Ganzers" Alan Reed on vocals and a little guitar and vocals from Paul Kelly. Owner and producer Clarke Sorley translated our ideas perfectly and as the songs had never rally been played in a band format there was a lot of experimentation in the studio, layering guitar tracks, using tape effects, drum machine loops and percussion. Fortunately Clarke was really into our music and even played a little keyboards on the album. Again the songwriting was split between Hew and myself with all three of us writing the instrumental "Pick a window…" in the studio. I think we all found it a very creative and rewarding way to work rather than going in with a fixed idea of how the songs should sound based on live arrangements. We got a local artist to come up with the images for the front and back cover for the cassette based on the title track and the song Dreamtime. Unfortunately his full colour pictures were too expensive to reproduce on the cassette and we had to settle for a three colour compromise.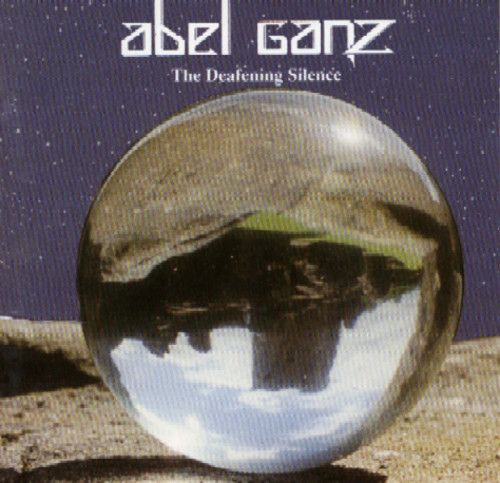 Please give us a presentation of The Deafening Silence. The music, the recording, lyrics, the musicians, the artwork, the tracks.........  
After the Dangers of Strangers album we had started to play live again with a succession of vocalists and new guitarist Robert Wilson. Drummer and studio engineer from my new recording studio Colin Johnson had also joined up, however the music was moving away from our prog roots and when Hew stepped down to be replaced by Stuart Clyde from local rock band Glasgow, Abel Ganz were in danger of turning into an average rock band. The resultant album The Deafening Silence was poorly recorded and just wasn't the Abel Ganz of old in my book and therefore an album and period of our history that I would care to forget.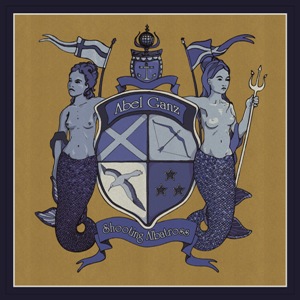 Please give us a presentation of Shooting Albatross. The music, the recording, lyrics, the musicians, the artwork, the tracks.........  
After The Deafening Silence I decided to split that formation of Abel Ganz and start again. We played a couple of gigs and recorded some demo's with various line ups before I started to work on songs on my own that would eventually become the Shooting Albatross album. The line up was now Hugh-bass, Hew-keys, Denis Smith from the Dangers of Strangers album on drums and our long time friend Davie Mitchell on guitar. Denis and Davie are both big prog fans so I knew the future of the band was in good hands when they joined up. We now had the advantage of having my recording studio The Practice Pad at our disposal so we could really take our time over the recording and experiment to our hearts content. Having so much time and technology at your disposal does sometimes work against you and we took an extraordinary amount of time to complete the album. During the recording of the album we played a couple of gigs and we decided to bring in a new bass player and singer to give us a stronger line up. Stevie Donnelly had already played bass in several bands with Denis and Davie and brings a far more varied sound to the band. Mick McFarlane was known to me through the folk/rock circuit in Glasgow and plays guitar, bass and keyboards as well as being a fine singer. By the time Stevie and Mick joined up most of the bass and vocals were down on the album however we re-recorded Ventura with the new line up with Mick on vocals and Stevie added all the final touches to the bass parts.
Alan Reed flew up from London for the day to amazingly lay down all the vocals on Hew's epic 24 minute song So Far thus keeping up our history of using former band members on selected tracks. Special mention should go to the other session musicians involved in the album. Jack Webb played some amazing keyboards on the album and will no doubt be doing again in the future especially now as Hew has stepped down from the band. Jack has played with Denis, Davie and Stevie in a former band The Fred Quimby Quartet. From folk band Rallion, long time friend, folk multi-instrumentalist and producer Stevie Lawrence played all manner of stringed instruments and whistle whilst fellow band member Fiona Cuthill played fiddle and recorder. Both Stevie and Fiona have played live with us and will be involved for sure in the next Abel Ganz album as we continue to have a folk/acoustic influence in the band. Chris Fry from Magenta also added a couple of solos to the songs Looking for a Platform and So Far.
For the first time there were more of my compositions on the album than Hew's although Davie and Denis both contributed greatly to the finishing, arrangements and final versions of the songs. As we neared completion we decided not to release the album with F2 records as previously planned but form our own record label and do all the sales and distribution ourselves. This has involved a lot of hard work mostly undertaken by Denis but has ultimately proved successful and the right course of action. The artwork ideas were created to reflect the nautical imagery of some of the songs and were put together by one of Stevie's design team from the BBC.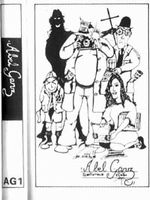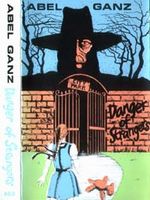 Please tell us more about your two demos Gratuitous Flash and Dangers Of Strangers. What is the difference between those two demos and the albums with the same names ?  
The two albums you mentioned are the original self financed versions of the CDs that came out later on MSI/Musea. You can add Gullibles Travels to that list too. There is no difference in the recordings although they have all been re-mastered for the CD versions. The original albums came out on cassette tape and we designed the artwork ourselves. The artwork for the re-released CDs was created by the record company and we had no say in the design.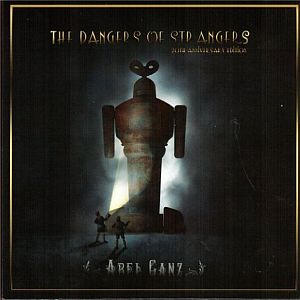 Please tell us more about the 20th anniversary edition of The Dangers of Strangers.
As The Dangers of Strangers was our most popular recording we decided to mark the 20th anniversary of its original release with an updated version. We again remastered the original recording and added an earlier recorded version of the title track which appeared on a vinyl compilation called Exposure II which was a prog compilation put together by Steve Wilson of Porcupine Tree. Our bass player Stevie designed new artwork and myself, Hew, Denis and Alan Reed wrote sleeve notes on recollections of the recording of the album. Unfortunately we couldn't get Malky to contribute too. I also had some three hours of video footage of studio time which we edited onto the enhanced CD.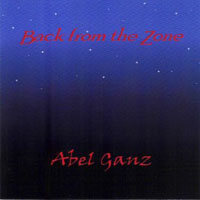 There is also a best-off sampler out called Back From The Zone. Please tell us more about this sampler.
We were originally planning to release Shooting Albatross with F2 Records and Back from the Zone was a sampler put out by F2 in order to relaunch the band to people who might not have heard us in the past. It featured tracks from our first three albums and a reworking of The Pretender from Gullibles Travels using acoustic instruments and pipes, which is an area that I am interested in getting the band into. There is also a fuller and longer (but not necessarily better) version of Ventura which appears on Shooting Albatross. In the end as previously stated we decided not to go with F2 and release Shooting Albatross ourselves but Back from the Zone is a good starting point to check out older Ganz material although I believe all original pressings are now sold.

I am also very curious about the impossible to find Live in Scotland 6.2.84 live album. Please tell us more about this live album. Do you have any more live recordings hidden away in your vaults ?
The live in Scotland album you refer to is a bootleg of a gig we played on that date. This has been going round for some years and as a bootleg has nothing to do with the band. In fact I have never heard it and can only guess as to the venue and line up of the band at that time! I may know some older fans in Scotland who may own a copy. We do from time to time come across people who have recorded our gigs but usually the sound quality is pretty poor. Our original soundman did have many live recording, which is where the 6.2.84 bootleg may have come from but they have all been lost over the years. We do have a few recent recordings of gigs but nothing good enough to be released as a live album!
We do however have quarter inch master tapes of our appearance at the Radio Clyde Kelvingrove Festival. This festival held annually in Glasgow's Kelvingrove Park had long being the launch pad for many a successful Scottish band and our 1984 performance on a perfect summers day in front of 7,000 revellers had taken many people by surprise and brought Alan to the attention of Pallas who were looking for a new singer. The tape is only of three songs from our set that were broadcast at a later date and I fear still of not sufficient quality for release but interesting in as much as I believe its the only live recording of the Reed, Montgomery, Carter, McNiven, Weir line up!
What is the current situation regarding availability and distribution of your albums ? Is there any plans to make your back catalogue more widely available ?
Shooting Albatross and the 20
th
Anniversary Dangers of Strangers are available directly from our website at
www.abelganz.com
and are widely available from specialist online prog distributers as well as Amazon and various download sites. There would still appear to be CD versions of Gratuitous Flash, Gullibles Travels and The Deafening Silence for sale on the internet but these again are bootleg copies and nothing to do with the band so we make nothing from them and I would urge any fans to buy only direct from us or official versions which will have come from us originally. Back from the Zone as I remember was a limited run and may still be available from F2/Prog Music or other online shops. We have no plans at the moment to rerelease our first two albums, although I wouldn't rule out some kind of repackage in the future. The Deafening Silence is an album that I don't care for and to me it's not even Abel Ganz as it was recorded as the band was slipping out of our control with only myself involved. The recording quality is poor and I have no interest in promoting that recording and that period in our history.
What is your experiences with the music/record industry ?
Personally I have been involved in the music industry since my late teens and have always made my living from it. My experiences are wide and varied and would take pages to go through them all. I started in retail with a large chain of music shops working from salesman to manager to buyer within the company. I then started my own shop and progressed to three stores before selling up to try my hand at wholesale. After a few unsuccessful years Hew and I started a recording and rehearsal studio which Hew left after a couple of years leaving me as sole owner for the next 14 years which leads me to my current work providing music workshops for special needs adults.
I have enjoyed all my days in the music business and have seen great changes within the industry, shifts in musical tastes and the huge advances in technology, especially the advent of the internet which has radically changed the industry, music, its creation and promoting for ever. There are good and bad points to the advance of technology and the state of music right now but that's too wide a subject to debate in a few sentences however I can say that music is bigger and more easily accessible in our lives now giving us vast choices and bringing many more artists and musical genres to our attention.
Please tell us more about the gigs and festivals you have played. You are still up for gigs and festivals ?  
We have not done a great number of gigs with the current line up. We would love to play more good well attended gigs and festivals but there are so few and many of these are tied up so many months in advance that it is difficult to break into the scene. We played Summers End in 2008 which we enjoyed immensely but we also made great losses travelling to gigs for the CRS that we now have to think carefully about the viability of any gigs we play outside Scotland. It was unfortunate that two festivals in Spain and Germany that we were due to play in 2009 were cancelled. However we are playing the Baltic Prog Festival in Lithuania in July and would dearly love to be involved in some more festivals before the end of the year. Apart from that we have done a few supports in our home town of Glasgow with Pallas and Pendragon and haven't ruled out some gig sharing with other English based prog bands. Hew was always a reluctant gigger much preferring the studio so we are hoping we will be playing a little more often in the future.
A thorough presentation of the current members of Abel Ganz can be found at http://www.abelganz.com/band.html I guess Abel Ganz does not fill every hour of your lives. What else are the band members up to ?
As you say we all have day jobs and musical projects other than Abel Ganz. I work with special needs adults providing music workshop classes and play bass with a Rolling Stones tribute band called Sticky Fingers. Stevie works for the BBC in new technologies and web design and has a folk/country/TexMex band called The Chihuahuas in which he plays string bass. Denis is in IT and also plays drums in The Chihuahuas and is drum tech for Scottish folk/rock legends Runrig. Davie is not working right now but plays guitar in a jazz/funk band. Mick is a park ranger at a country park just outside Glasgow and gigs solo with his acoustic guitar. Hew is a senior social worker and has his own studio based prog band The Grand Tour and also produces other prog bands at his home studio.  
What is the plans for Abel Ganz this year and in the future ?  
Our main focus this year is the writing and recording of a new album. We now have a settled line up and everyone is contributing to the writing process and bringing new ideas to the table so I think the new album when it arrives will surprise everyone with its variation and musicianship. I no longer have my studio so we are partially recording on home studios and other studios in Glasgow.
Personally I would love to see us doing more gigs and festivals as we play so infrequently and would love to see us developing as a live band and bringing in fans that way not just from our recordings. As said before we are wary of playing and losing money doing smaller gigs but playing good prog festivals to appreciative audiences is what we would love to be doing more frequently as well as building up a live following playing the recognised prog circuit.
Anything you want to add to this interview ?
I would like to thank all the fans who have supported us over the years, bought our albums and continue to be so appreciative of our music despite the slowness of our releases and our infrequent live performances. Special mention must go to Denis for doing so much of the promotion of the band online which has contributed so much to the success and critical acclaim of Shooting Albatross.
Stick with us, there's more to come!
Best wishes,
Hugh Carter