Blackwaves, also called blckws, is a German band who is pretty big in the instrumental post metal scene. Their music is pretty impossible to describe for a pair of untrained ears like mine ones. I am totally cornered here so I let the band speak for themselves in this interview. 
Stefan answered my questions.  
@@@@@@@@@@@@@@@

What are you up to these days ?
Right now we are a few days before getting on a plane from Amsterdam to Portland to meet our friends in Ninth Moon Black (Eugene) we are doing a 2 weeks tour at the west coast of Usa. Portland, Seattle, SF, Las Vegas, Eugene ..... we are all excited to get the chance to tour with them for the second time! last time we were there in 2008.
When was Blackwave set up, by whom and how was your formative years ?
About 2002 i did a project with my friend frank, he s the keyboarder, me on guitar. we planned to do some ambient, drone sh*t.  it was kind of boring without drums and a friend of us, tommec, played drums for about 10 years. so we asked him if he is interested in doing a band with us. that was 2003. after playing some shows, a guy named christian saw us performing and he came to us and told us about needing a bass-player. i knew he was right. i missed some bass tunes in our songs. so we invited him to a session with us. honestly, he played our songs better than we did. so we told him, get on board!!!!
Just to start with, I want your thoughts and opinions on your two albums, starting with....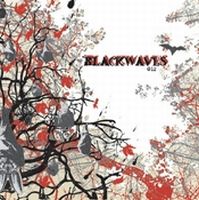 Your first album 012 from 2007.
It was actually our second release. before that we did a self released demo-cd. we recorded it for abour 80 bucks. and the sound on that tracks sounded like that. 
012 was recorded without bass. christian wasn on board on thet time. (see above)
actually we dont play any of these songs again. after christan got in the band, our songwriting changes a bit. our walls of sound were getting brighter. we were able to do more details in our songs. 
it was recorded for a label called forgotten empire records.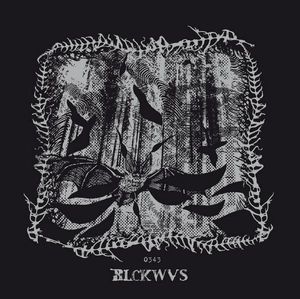 Your second album 0130 from 2009.
That was a big walk from 012 to 0130 for us. we are all into these songs for 100% and we still perform them live. we recorded these songs in a for german doom bands famous studio, called tonmeisterei. bands like omega massif or men in search for the perfect weapon recorded there too. dont know if you know them. very FAT walls of guitar...whatever, we had 7 songs and needed to record them and decided to do these Christmas 2008. we tried to find a record label, but we always got a big SORRY, NO MONEY blabla. so we did it diy, for our tour in april 2009 with Kodiak. we pressed about 300 pieces and did a silkscreened cover for our own. now there´s a repress available since 2 months. markus from per koro records did it.
Why giving your albums a number and not giving them proper names like farmers did with their animals two hundred years ago and metal/prog bands are doing today ?
hehehehe, tommec our drummer got these from an electric parts plan and we combined these partnumbers with some personal numbers. i dont know why instrumental bands like red sparowes or pelican give their songs names like they did. i think its a funny joke for them. it makes less sense then taking numbers like we did. i love the way like switchblade did the song naming on every record. the use the length-time of the songs. the most sense for me to name songs like that!!!
I have seen Blackwaves been compared to the likes of Neurosis. But how would you describe your music and who would you compare yourself to ?
We love bands like neurosis. but please, dont reduce the sounds of blckwvs just to a band we love. i think its more than human, when you do a band, and putting some influences in your songwriting. you can also say, we sometimes sound like black sabbath, torche, goatsnake, smashing pumpkins, entombed, floor, pelican, pleasure forever.....whatever!!! you could name 1000 of bands we are into and may be influences in our songwriting. we just write music we love and when you know our songs well, you will see how different every song and every single part in every song sounds. we are writing them in jam-sessions with a lot of heart!!
You have released some vinyl 10's. Please tell us more about them. Do you see your future in those big black plates like LPs or in those shiny little things called CDs ?
Honestly, we hate cds. i am a nerdy record collector since 20 years. and i love to get vinyls. take a record and hold it in your hands when you listen to it. for me its f**king different to a cd. i love fat packaging, coloured vinyl and all that sh*t! 012 was a cd realease, yep, but it was the only way to realease it at that time. label guy at forgotten empire didnt like to do a vinyl release. and you know why....to release a cd is MUCH cheaper than pressing a vinyl. sell 100 cds and you have your money back in your wallet.
i love the sound of vinyl!!!!!! 
we would always do vinyl-releases if possible. our 10" which was released 6 weeks ago, is actally a split release with ghaust, a band from indonesia. check them aout. they are a nice sounding two-piece!!!!!
that 10" was released on maniyax rceords from germany. a 333 pieces pressing.
How is the general situation for you in the music business at the moment, regarding distribution and international recognition of your band ? 
Its a hobby for us. we dont really have big connections. we dont try to get on a lot of shows. we are all in a full time job and we live in an area about 100-300 km. so its difficult for us to do practice sessions and writing new material. but we love what we do, and are still into it!!! if theres anybody who wanted us playing on his festival or whatever, we do it. but we do not make big promotions for be present in the music scene.
it s getting better for blckwvs the more releases we do. our repressing was a nice step for us, cause per koro records have good connevtions in germany and even europe. so, you are now able to buy our music in some mailorder or record stores. before that, you were able to buy our sh*t via myspace....
What is your plans for this year and where do you want to take this band ?
no future ;-))) after touring we are writing some more new songs and try to record them in the end of 2010. i hope so! but we have already 3 new songs, 2 of them we will perform live on tour next month. may be there is a new release on the horizont of spring 2011.
Just to wrap this interview up; do you have any regrets in your music career ?
nope. but wait....only one. we played a show in a small town called Warstein (germany). there were 3 guys people (without recognizing that there was playing a band) our keyboarder get lost of his clothes. it would be nice to forget these pictures of a white naked body. but i could handle with that...after meeting a psychologist (like tony soprano)
What is your five all time favourite albums ?
oh man, that not easy....i try to name them
unbroken - everything
floor - st
yob - unreal never lived
morrissey - southpaw grammar
neurosis with tribes of neurot - times of grace
Anything you want to add to this interview ? 
thanks for doing this interview with blckwvs. hope you enjoyed it.  (and sorry for my bad english)
~~~~~~~~~~~~~~~~~~~~~~~~~~~~