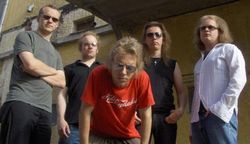 Inspired by classic prog giants like PINK FLOYD, GENESIS and KING CRIMSON, Finnish band OVERHEAD formed in the late nineties to record, and eventually release their first full version album "Zumanthum". Their music is refined and elegant with well-built melodies, clear and powerful vocals quiet and contrasted parts, sophisticated arrangements and great instrumental parts.
(Anonymous biography writer, ProgArchives)
Sounds interesting, me think. So I got in touch with Jaakko band through their label Metal Mind (thank you, Agnieszka). Here is the Overhead story.

~~~~~~~~~~~~~~~~~~~~~~~~~~~~~~

When was Overhead set up and by whom ?

Overhead's roots go back to 1999, when three friends (Jaakko, Tarmo and Janne), who had together been involved in bands before, started writing new music together in the aftermath of graduating high school and having fulfilled the military service one way or the other. That collaboration turned out to be quite fruitful, so we set out to make a full band out of it after having moved to our capital city Helsinki. We found a drummer and Overhead was finally born when the singer/flutist Alex joined the band ten years ago now.

Just let us run through your three albums because these may be somewhat unknown to many of the members in our community.
Just give us your opinions and thoughts about: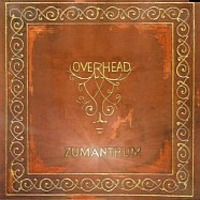 Zumanthum from 2002

An interesting debut from a young band, it gave promise for the future and it has it's moments, but doesn't stand up to the later albums by any means.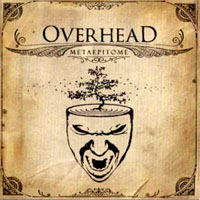 Metaepitome from 2005

Metaepitome was something of a breakthrough into the prog circles. Particularly the title epic seemed to be loved by many. A huge step forward on all measures, it was still quite experimental and the music flowed freely in the writing sessions. By this album we started getting more visibility in some magazines and radio shows and got the chance to start gigging around Europe.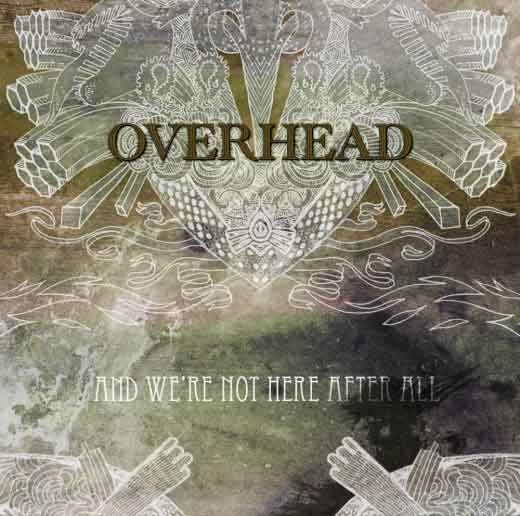 And We're Not Here After All from 2008

The development of the band continues and the album widens Overhead's style. If Metaepitome was a progressive rock album then maybe And We're Not Here After All was more of a symphonic rock album. Anyway, the best one so far. We thought it was more of a band album, everyone's involvement showed, and a well thought entirety. And it was, but maybe it could be a bit more adventurous at times, so as we are now writing and recording a new album, the feeling among the band is that you ain't heard nothing yet, we've only just begun...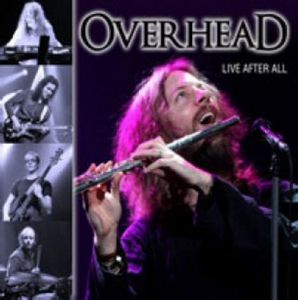 ..And your live album/DVD Live After All

This sums up our music so far very well. And you hear the Overhead music live which is much more energetic and in many ways improved from the studio versions. Especially the versions of the Metaepitome's songs have come a long way from the studio versions, they are much more alive, detailed and dynamic, the result of a lot of gigging together.

How would you describe your musical development ?

Exponential. We've never limited ourselves to any genre limits, and have openly tried out many kinds of musical ideas. But we've learned to make the best out of our music's moods and atmospheres, contrasts and details, melodies and rhythm. The ten years together shows in the quality of the music.

You have also contributed with tracks on various compilation albums. Please tell us more about these contributions.

We contributed with one song for Tuonen Tytär 1 & 2 albums, which were tributes to old Finnish prog. They were just fun to do, especially the part two, where we played a song by Tabula Rasa, to which Alex's uncle had originally written the lyrics to. And we wrote one song for a project based on the Finnish national epic Kalevala, a song we later played and improved in our live set.

What is the latest update on Overhead ?


As I mentioned, we've begun working on a new album, but as it is a work in progress,
there's not much to reveal about it yet. The main focus right now is on our 10th anniversary tour in May. We start in Finland and then head for two weeks on the road playing shows in Germany, Belgium, The Netherlands, Switzerland and Sweden. We're looking to have much fun there, don't miss it if you can come! And go to our homepage or Facebook page to participate in a competition to win free tickets for the shows!


Your music has been described as symphonic prog with space rock elements. But how would you describe your own music and who would you compare yourself with ?


That's a good description, it's always difficult for us to describe it in words. You can find symphonic, prog, space rock and metal in our stuff. We've been compared to some bands that we haven't even listened to. But say Porcupine Tree and Pink Floyd...meets Zappa and Abba on acid, throw in some heaviness and you're in the same ballpark :)


Your two first albums was free downloads for a while although it seems like they are no longer that. Why did you put out these albums as free downloads ?


The first one still is freely downloadable from our homepage
http://www.overhead-band.com
. The second one hasn't been, at least not legally, except for some clips of course
(sorry, my mistake - Torodd)
. Basically because the first CD was sold out and our contract expired with that, we just put it out for free.


How is the prog rock scene in Finland at the moment and are any of your members involved in any other bands ?


There are some prog or prog related bands that have had even some chart success. Ville (the drummer) plays all around, together with Alex they're involved in another band that had a number one summer hit a few years back. Tarmo plays some folksy-singer-songwriter stuff in a trio and occasionally played some Doors covers. I'm all devoted to just Overhead except for some random jam sessions with friends.


Do you have any regrets in your career ?


Not really, no.


What is your five all time favourite albums ?


Right now on the top of my head I'll say...
Rainbow - Rising
Marillion - Marbles
Black Sabbath - Sabbath Bloody Sabbath
Twin Peaks Soundtrack
The Beatles - Magical Mystery Tour


Anything you want to add to this interview ?


Hope to see a lot of people on the tour in May! Watch out for
Eyjafjallajökull and Katla! Happy May Day!
Don't worry, our Icelandic ProgArchives members is working on the matter.

A big thank you to Jaakko for this interview. Overhead's PA profile can be found
here
and their homepage is
here