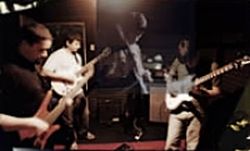 Founded in Santiago, the year 2001, AISLES represents the new generation of chilean prog. Provided of a style eminently neo symphonic, the band delivers a style of classic roots and influenced by the british school. 
(words by David Gil, Stgo, CHILE)
And they are virtually unknown outside Chile too. Interesting.... I sent them some questions and Germán Vergara from Aisles replied.
==============================================
Chile and the Pacific region recently experienced one of the worst earthquakes ever recorded. You are OK ? How was this experience ?

We are all fine, but some of us lived it more intensely due to the closeness to the epicenter in the different cities that we were at the moment of the earthquake.
As it is said, this is one of the most active countries in the world in terms of earthquakes, and you kind of get used to the idea.
The experience is quite interesting, because being in situations where your life is at risk makes you question the importance of all other things, and it always makes you think about the meaning of life, or at least the importance OF LIVING YOUR LIFE AT ITS GREATEST POTENTIAL.

Let's start with the beginning. When and where was Aisles formed..... and by whom ?

Aisles was formed by Keyboard player Luis Vergara, Guitar player Rodrigo Sepulveda & Guitar Player German Vergara (myself) sometime around the year 2001 in Santiago - Chile, although Luis and Rodrigo had been playing together in previous bands.
Some time later they decided to include the talented keyboard player Alejandro Melendez whom was suggested by Luis to join the band and make a formation of two keyboard players/two guitar players. Alejandro was born in Sao Paulo, Brazil and had come to live in Chile.
As we were looking for a lead singer Luis and German's younger brother Sebastian, who was then 17 years old, was asked to record the vocals of the demos that we were preparing. That way we could show the vocal lines in a better way to the candidates that were supposed to fill the lead singer post.
For everyone's surprise Sebastian's was the sweet and unique voice that we were all looking for!
On 2003 we decided to record an album with some of the music we had written up to then. Then it was born "The Yearning"
After playing with many bass players we had the chance to play with Felipe González again, whom had recorded "Clouds Motion" from "The Yearning" as a session player. But the real formation of the band cannot be said to have completed until 2009 with Felipe as full bass player as we started the composition and following recording of "In Sudden Walks" and the arrival of Juan Carlos Raglianti to fill the space left empty by Felipe Candia some time after having mixed "In Sudden Walks".

Just let us run through your two albums because these may be unknown to many of the 
members in our community. Just give us your opinions and thoughts about: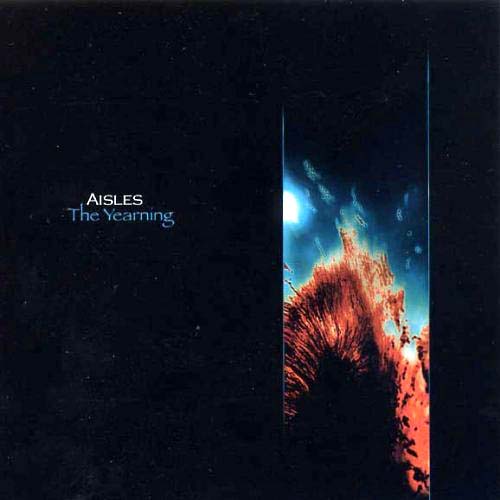 Your first album The Yearning from 2005.
The Yearning is very emotional, and was conceived around the idea of a quest and romantic pursuit of meaning in life.
Musically it's loaded with a great weight of years of musical ideas.
We combined rock and a particular taste of classical music and a free way of approaching music. And to be very honest we were not aware of the term Prog Rock.
It's an album that we love very much because it was the birth of AISLES as a way of conveying ourselves, and it was also the birth of a dream.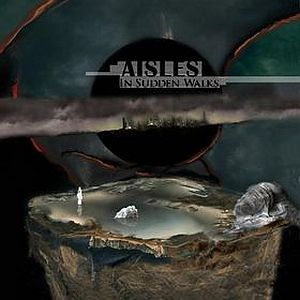 Your second and most recent album In Sudden Walks from 2009.

Yes "In Sudden Walks" was released on October 2009, so it can be said it's a 2010 album, and we have all this year to perform it live.
We are very happy about "In Sudden Walks" for it has a more mature sound. The recording conditions were the highest and the technical team was the best available.
The composing stage was long and we had total freedom and time to create. We composed in small groups, knowing that not every piece of music will make it into the album.
Pre production started in the winter of 2007 with the musical arrangement sessions, followed by rehearsals and ending after 6 months in long and exhausting recording sessions.
The production of this album would last over a year and resulted from the joint efforts of talented individuals, ranging from the best technical team to gifted musicians and the collaboration of a selected few guest artists.
Incorporating theatre into our music was one of the risks we were determined to take and we were fortunate to work with three prominent local actors and actresses. You can see the result in the opening track of the album "Mariachi"


I think that the album is a very interesting work of music for anybody who is interested in music with content. The band has also evolved and we are happy to be shaping our uniqueness or what we are constantly looking for which is originality and integrity.
The audiences will have to judge but that's what our goal is.
You can very much perceive that AISLES is musically eclectic. And influences may be very varied and even going beyond what is identified as Prog Rock.

What is the latest status report on your band ?

The band is currently rehearsing with all our strength put in playing as much and wherever we can during 2010.
Some composition is already beginning to appear again, so probably AISLES third record can be expected to appear on 2011.

What is the lyrical themes which you have covered on your two albums?


The lyrical themes have been mainly about the human spirit, and the individual. "The Yearning" has a more romantic view of the world, and the presence of classical music is more latent. "In Sudden Walks" is rather pessimistic and musically it is intentionally worldly but it doesn't cease to be profound.
Both are thematically an existential struggle, and I wouldn't like to go on because it is far more interesting that readers and listeners try to find out the meaning of each tack by themselves and there's always a right to interpret it in your own way and I wouldn't like to spoil that.

I think your music can be compared to Rush, Yes, Camel and Marillion. But how would you describe your own music and who would you compare yourself with?
I've got to tell you this is the toughest question…
The range of music that we listen to is so varied that you wouldn't believe that when we wrote "The Yearning" we were not aware of the term Prog Rock. All we knew is that is that the place where critics put us.
Some of the bands you mention are of course among our top favorites but there are also so many others.
I remember that by the time we were composing "The Yearning" we were very shocked and still are by UK's first record and all 70's Genesis music.
I wouldn't like to make a comparison because we have been trying so hard to be unique and the list of bands we love is far too big and I wouldn't allow myself the mistake of leaving any of those bands out.

How is the gigs situation in Chile now and how is the music scene in general ?

The gigs situation in Chile for this kind of music and for a band like us couldn't be worse, and that's the reason why we are planning to live in Europe over the next years.
Chile is a small country and the audience is not particularly fond of this type of music.
It can be said that we are based here only because it's where we were born. The advantage is that isolation and beautiful sceneries, which we have, are good in the creative process. But the great disadvantage is the touring stage.
On the other hand we receive hundreds of e-mails from Europe, Japan and the U.S.A. where our audience mainly is.
In fact we are currently looking for booking and management in Europe and in the U.S.A.

Just to wrap this interview up; what is your experiences with the music industry ?

We have been in constant conversations with record labels and publishing companies, but so far we are still looking for the right one. We have sold around 4.000 records and it's been so far the hardest of all; to sell records when you don't have the support of a major label.
After "The Yearning" MUSEA records distributed our music. Now after "In Sudden Walks" our own publishing company "Presagio" deals directly with music retailers from all over the world, and also does all of the band's promotion.
AISLES CD's can be bought directly in our web site and if you are a retailer and have a music shop you can get excellent wholesale prices.

What is your five all time favorite albums?

I say this only on behalf of myself, but I'm sure it may be shared by most of my band mates.
And it is what I came up with right now, and it also depends in the mood and even in the weather.
-Frigile Yes
-A Night at the Opera Queen
-The Lamb Lies Down on Broadway Genesis
-Wish you were here Pink Floyd
-Signals Rush
Anything you want to add to this interview?
Just say that audiences should always be open to new bands and new music, that is what keeps music alive, and makes possible that new musicians and new artists have the chance to show what they love to do most.
Thank you to Germán Vergara and Aisles for this interview.
Their PA profile is here and their homepage is here


Edited by toroddfuglesteg - January 06 2011 at 18:22