Sampleria from 2009
This is my first full-length album. It contains two parts: experimental metal section and doom metal section. In experimental section you can hear five instrumental songs with synthpop, electronic, industrial, death metal, cybergrind, progressive elements. Part two consists of three tracks in doom metal/post metal genre.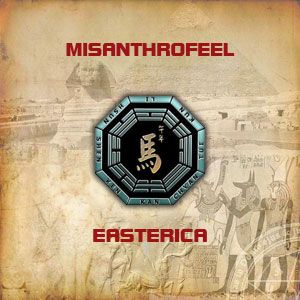 Easterica from 2009
This is my second full-length album. I wanted to make an album, in which eastern ethnic elements and metal would be combined.
As I know, this kind of music is called "oriental metal". Later I've made a new
version of this album — "Easterica: Revision" with newly remixed material,
changed track list and I also added one more track.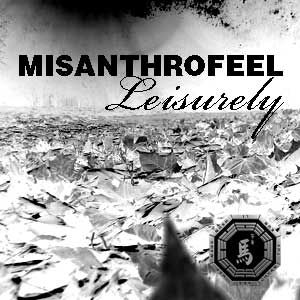 Leisurely from 2009
It's my first EP in doom metal genre. It's contains two tracks.
Ultimate Senseless from 2010
I have recorded this EP in beginning of this year. I have tried to make all music with one approach. Sticky riffs, ambient landscapes, monotonous drums — this is "Ultimate Senseless". The concept of this record is a senselessness of all that happens around us. We live our lives without sense — we lost the sense. Perhaps, it's time to find out some sense in life?
How do you record your releases and which type of hardware & software do you use?
I record my music with the help of the computer, using GarageBand application and a compilation of samples. I'm not always satisfied by the sound, but I'm working for it to improve.
Everything you do is self-released and the albums are free downloads. Any plans to change this concept?

Yes, I released all the albums by myself, and uploaded them into the Internet for the free downloading. I don't have any plans regarding releasing my music on some physical medium, but there is nothing impossible, we'll see. 
Please tell us more about the Misanthrofeel logo which I think is a very cleverly done logo. Who did it and what does it represent ?
It is not even a logo — this is amulet for people born in the year of Horse by the Chinese calendar. I found it on the Internet and used it as a mascot, but I'm going to work at the logo itself — I hope I'll manage to do it in the near future.
Twenty years ago, we had bands like Treponem Pal and the music was called industrial metal. Listening to Ultimate Senseless, that is exactly the term I would use on your music. But how would you describe your music and which bands or scene would you compare your music with
?
I consider my music a mixture of different genres, and among other things there is progressive-metal/rock, industrial, ambient, death metal, electronics, ethnic music, doom metal, and other styles in it. I can't think of any other band that would resemble mine, but at the same time I can say that I was influenced by such bands as Opeth, Anathema, Orphaned Land, Katatonia, My Dying Bride, Pink Floyd, Porcupine Tree, Tiamat, Moonspell, Depeche Mode and many others. Actually I like different music: jazz, rock, classical, metal, folk and others.
I guess you are still composing music. What can we expect from you this and next year ?
Yes, I go on with composing music, but I cannot say anything definite at the moment. Something may appear soon, and may not — I don't want to make any plans. But I can say one thing for sure — two tracks will contain guest vocals.
Just to wrap this interview up; what is your five alltime favourite albums ?
PINK FLOYD — "Wish You Were Here"
ANATHEMA — "Judgement"
OPETH — "Blackwater Park"
TIAMAT — "Wildhoney"
PORCUPINE TREE — "In Absentia"
Anything you want to add to this interview ? 
I think it's enough for the first time, but if you have any questions, I'll answer with pleasure.