RPWL (Risettion Postl Wallner Lung - the band members) is a German progressive rock band. The band was formed in 1997 as a Pink Floyd cover band. After three years they started to make their own music based on their influences from their cover band era. 
The subsequent years has seen the release of some great albums. They have just released a new compilation album and started a new chapter in their career. I got in touch with their vocalist Yogi Lang and got both the story behind this compilation album and RPWL.
~~~~~~~~~~~~~~~~~~~~~~~~~~~~~~~~~~~~~~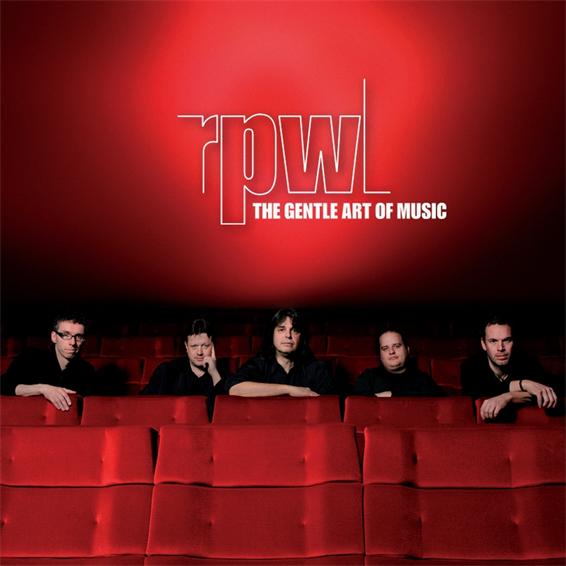 I would like to congratulate you and RPWL with your ten years anniversary ! I am sure I have the rest of ProgArchives members with me too in my congratulations and wishes for your good health and success. To start this interview; let's go straight to your brand new compilation album The Gentle Art Of Music. Please tell us about this 2 CD compilation and why you released it.
10 years of RPWL seemed to be a good chance to look back on what we did. Not only a lot of good memories but a surprising musical path that we followed. This is the reason why we did the "compilation" side of the album in a chronological way. Listening to this side is like a time travel through 10 years of our music.
But of course we wanted to do something special. And so we decided to do a second CD with songs that we re-recorded in a semi acoustic way featuring a lot of friends that crossed our way. It is always an exciting experience to see other artists working with our music. We had a lot of fun during the recording sessions of the "revisited CD". It was important for us that the whole thing developed from a simple best of compilation to a special double album with a studio history.
Your compilation album is the start of a new label too which I understand is your own label. You were previously on InsideOut who got into some very serious problems after the collapse of SPV. Is there any connections here or is it me who adds 2+2 and gets 6 ?
Of course this was one of the reasons. The music industry is changing and I think the best way to handle that at the moment is to build your own structures and to do the things on your own. After that you can sit and wait how the crash or merge or whatever develops. For us it was important to make music and not to worry about whether your music company is still capable of doing its job or not.
Please also tell us more about your new label. Is it going to be for RPWL exclusive like Marillion is doing or do you plan to sign other bands too ?
In some way it is already more than a exclusive platform for RPWL. Kalle is doing his solo project "Blind Ego" and Chris has his project "Parzivals Eye". So there is yet a lot of other music going on besides RPWL.
I guess many of us are also looking forward to a studio album from RPWL. Any plans ?
Yes indeed. Release date will be in spring 2011!
ProgArchives is not a normal music magazine. It is an archive and reference source of reviews, opinions and interviews which I also hope your and mine grand-grand-grand children in 2110 will find a useful reference tool and a good, entertaining read. Well, to the benefit those of us living in 2010 and for future generations; please give me your (long or brief) thoughts and lowdowns on your albums, starting with.......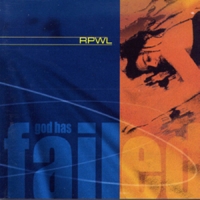 God Has Failed from 2000
This album has not only been the start for the band "RPWL", but also for our Farmlands Studios. Nobody ever expected this sudden success – you can even see it at the fact that we didn't even know how to name our band. Taking the first letters of our last names was only a makeshift, when InsideOut came and said "hey, you will be releasing your new album shortly – so what is your band name?".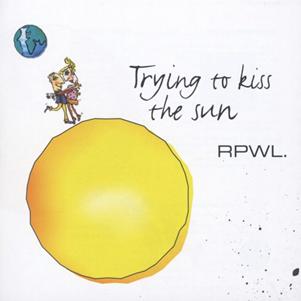 Trying to Kiss the Sun from 2002
Some sort of atmosphere of departure was in the air with this album. We as a band had the feeling of finally having found each other and started to develop our own special sound. Many people said at that time that we were about to find our own way, but we only felt that we had a gorgeous time in the studio doing what we liked!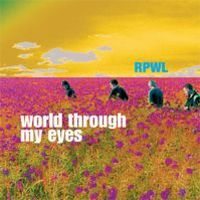 World Through My Eyes from 2005
The production of "World Through My Eyes" took us way much longer than expected. But perhaps this is why this album is just a blasting of colors. I would call it the present masterpiece of RPWL.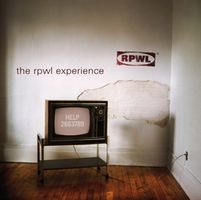 The RPWL Experience from 2008
This was our most successful connection of Music, Lyrics and Artwork. After the very extensive "World Through My Eyes" record we wanted to go back to a more straighter, often more aggressive sound.
and the two live albums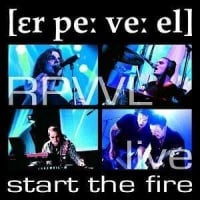 Start The Fire Live from 2005
This album was recorded on our tour for "World Through My Eyes". Normally you do a live recording at the end of a tour – we did it right at the beginning, because we were invited to a legendary German TV show which is called "Rockpalast". They've been recording concerts for decades (even I watched this show when I was younger), and so we decided to do a live recording at this special event. It was an exciting time for us!!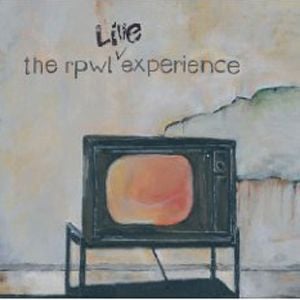 The RPWL Live Experience from 2009
Everybody was waiting for a DVD of RPWL. So we finally got the chance to do it at the end of the "RPWL Experience" tour. We were recording it in Katowice, Poland, in the beautiful Theater Slaski and were able to give the audience a ramble of our band history. This experience was unforgettable!!
You had a song called This Is Not A Prog Song on the The RPWL Experience album. Do you try to distance yourself from the narrow confines of prog rock and how would you describe your music ?
No, the thing is that some of the so called "prog experts" take the whole thing a bit too serious. In fact it doesn't matter if you do prog or rock or pop or whatever. As an artist you can only follow your heart or say the things that are close to your heart. But anyway, humor is an important thing. The song is just a collection of the worst reviews and of course, to prove them right, it is not prog at all.
You are heading out on the road as we speak. Besides of the European continent and with the rumblings from our Icelandic friend taken into account too; do you plan to tour other continents too this year ?  
We have no further plan because we want to concentrate on our new album after the Europe tour. Second is that my solo album is nearly finished. I did a nice piece of work together with Guy Pratt from Pink Floyd on bass guitar, Torsten Weber on guitar and the former RPWL- Drummer Manni Müller. I'm the last of the RPWL solo trilogy and I'm of course really looking forward to it.
Just to wrap this interview up; do you have any regrets in your music career ?
No, I really feel good with all what happened. I can do the music that I want to do. That is an extraordinary gift and all I ever wanted.
What is your five favourite albums ?
That is definitely changing every day!
But I think today's top 5 is:
Fingerprince (The Residents)
The Darkside of the Moon (Pink Floyd)
Trans Europe Express (Kraftwerk)
Revolver (Beatles)
In the Court of the Crimson King (King Crimson)
Anything you want to add to this interview ?
I wanna really thank all our friends all over the world for their support and of course thank you for the interview. I hope we'll come back to (rock the states next year).
-------------------------------------------------------------

A big thank you to Yogi Lang for this interview.
Their new video can be found at 


Edited by toroddfuglesteg - May 07 2010 at 13:38