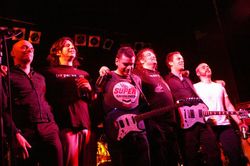 Blind Ego is the "solo" side project of RPWL guitarist Karlheinz "Kalle" Wallner. Wallner states that the Ego part of the name is derived from his desire to make music from a very personal space. He says that Blind comes from his total commitment to this solo work.
In the middle of RPWL's 10 years anniversary, I got in touch with Kalle Wallner for the Blind Ego story.
@@@@@@@@@@@@@@@@@@@@@@@@@@
You are a member of RPWL and I gather Blind Ego is your own side project. When and why did you set up Blind Ego ? Who else are involved in Blind Ego ?
That's right. And currently we are celebrating RPWL's 10th anniversary. In this period we've been very busy and had 10 releases! But as an artist you are always on a quest to something new, so you may understand my wish to do something different. It really was a challenge not only writing music but doing the lyrics as well. On the RPWL albums this is used to be Yogi's call. But I did everything on the BLIND EGO albums: composing, writing the lyrics, arranging.
On each albums there are different musicians. Only singer Paul Wrightson, bass-player John Jowitt and producer Yogi Lang appear on both albums. So it's a really solo-work.
Just to start with, I want your thoughts and opinions on your two albums, starting with....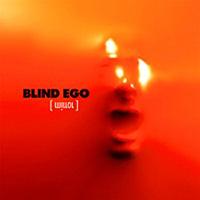 Mirror from 2007
Mirror contains many songs which were originally written for RPWL but never been released. So of course there are lots of analogies to RPWL, especially the ballads and in the kind of arranging. But you already can feel a bit more of the real Kalle Wallner on songs like Break You or Obsession which are rockier than RPWL. Because of the different styles of the songs it was not easy to create a fully album and not only single songs, especially as you can hear 3 singers on the album and some of the songs were older than 8 years at that time when we produced Mirror. So Yogi did a really good job as a producer!
It was fun to work with different musicians. I especially enjoyed working with John Jowitt who is a really great and funny guy! I knew him from many festivals where we had a great time and I was honoured to had him on board. But also recording with Paul Wrightson and John Mitchell was very enjoyable and it was so wonderful to listen to my songs for the very first time performed by real singers!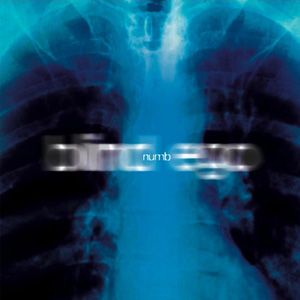 Numb from 2009
After the European Mirror Tour in 2007 I was very motivated to keep BLIND EGO going. So immediately when I was back home I worked on new ideas and finfished the song-writing only one year after releasing Mirror although we released THE RPWL EXPERIENCE and toured with RPWL in between.
When I wrote the songs for Numb I was very into creating riffs and grooves and in total I wanted to do an rockier album. So that's one reason why there are no keyboards on Numb. But first of all I had to find the right drummer for theses harder tracks. So it was good luck to find Michael Schwager who just quit his band DREAMSCAPE. He is such a powerful drummer, awesome! The bassparts are divided between John Jowitt and Sebastian Harnack.
A very special happening was the appearance of ex-SEPULTURA drummer Iggor Cavalera. He was on tour with his DJ project MIXHELL and my collegue booked him for a show in my hometown. On the day after he was in our studio and when he listened to the tracks we just worked on he was enthusiastic to play one song spontanously. So we jammed along and did the reprise of the song Change. Iggor is an awesome drummer and a great guy!
How would you describe your music and who would you compare yourself to ?
This is a a hard question because I just try to find a way to express my emotions in music. I think that I'm always trying to write songs. All the songs are playable only on an acoustic guitar. Not any solo or fast playing or whatever is important. Just the song.
Of course I have my special influences and so it would be possible to find any comparisons to other musicians but there are too many as I could name anyone special. 
I gather the new RPWL album is your main priority now but what is plans for Blind Ego this and next year, if any ?
Right, the focus is on RPWL. We just released our aniversary album and are back from the European tour. And we will start producing our new album in summer which will be out next spring. So we're quite busy. But certainly I will also write new songs for BLIND EGO as well and hopefully I'm able to release a new BLIND EGO next year, too.
Last year we played a great tour with BLIND EGO and we've been to ROSFEST the year before. So I will keep it going, of course!

Is there any synergy in the fanbases between RPWL and Blind Ego or does your two bands attract different audiences ?
I think the overlap is quite big, but there is a synergy from both sides. With BLIND EGO we have more people who come from the Metal scene, the RPWL fanbase come more from Pink Floyd-symphonic-artrock-style.
But there is another aspect of the solo-works: Chris, the RPWL bassplayer also did a solo-work and Yogi will release his own album this autumn. So listening to each of them you may find out the different influnces for RPWL.
Where do you want to take this band ? 
We really want to get rich and famous! hahahaha... :) Seriously, BLIND EGO is like holidays for me. Because without a band I can all decide by myself and don't have to do compromises. This is a really special thing in making music. So I just have the goal to play whatever I want. And that's a really wonderful situation. BLIND EGO is not really a band, so I first will write new songs and after that I will find the right musicians for the upcoming album.
Just to wrap this interview up; do you have any regrets in your music career ? 
Hard to say. I'm not the person who's living in the past. So I don't believe in wrong decisions anyway. It's always easy to estimate a former situation afterwards. It was always my dream to become a musician, so I'm very happy that it happened like this! Only one thing: I learned violin for seven years and I had the choice again, I would prefer the piano.
What is your five favourite albums ?
That may change every day... This is a hard question. But right now I would say:
Tool/10000 days
Elbow/Leaders of the free world
Alter Bridge/Blackbird
Foo Fighters/In your honour
Alice in Chains
But as I said, I think tomorrow it would be a different top five. :)
Anything you want to add to this interview ?
Yes, there is one news in the RPWL family which also contains BLIND EGO:
We just founded our own label called "Gentle Art of Music" where all albums of the RPWL family will be released in the future. We just did my former band VIOLET DISTRICT on vinyl and the RPWL "The Gentle Art Of Music" was the first really big release. Now we're planning Yogi Lang's solo-work for autumn. After the crash of Inside Out this was a very important step for the future of RPWL. And of course we are looking forward to the upcoming RPWL album!
Thank you very much for your support!
Cheers
Kalle
A big thank you to Kalle Wallner for this interview in the middle of the busy RPWL schedule.