Top 15 - Here is the prog poll for definitive albums of 2009.
Last poll after an exhaustive list and 2009 was as difficult to select as the recent years where prog has found a massive resurgence. In one of the strongest years for prog the usual suspects were still churning out excellent albums and a lot of newcomers surprised many with some of the best material for years.
Ëmëhntëhtt-Ré – Magma
Part The Second – Maudlin Of The Well
Anno Domine High Definition – Riverside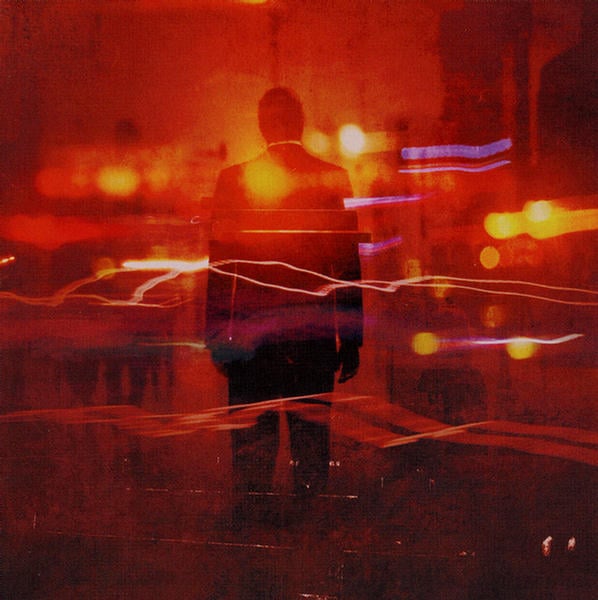 Barbares – Nemo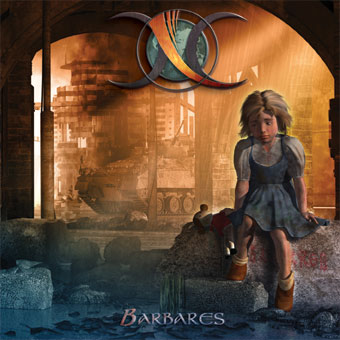 The Underfall Yard – Big Big Train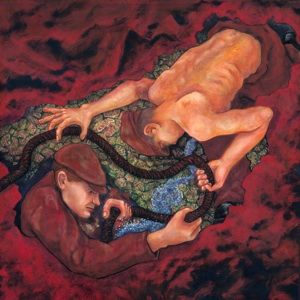 Il Nome del Vento - Delirium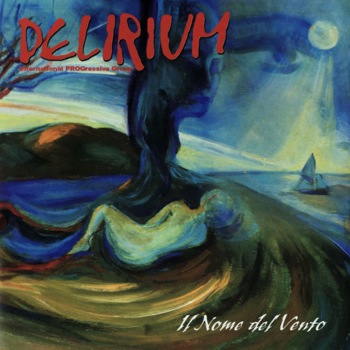 The Whirlwind – Transatlantic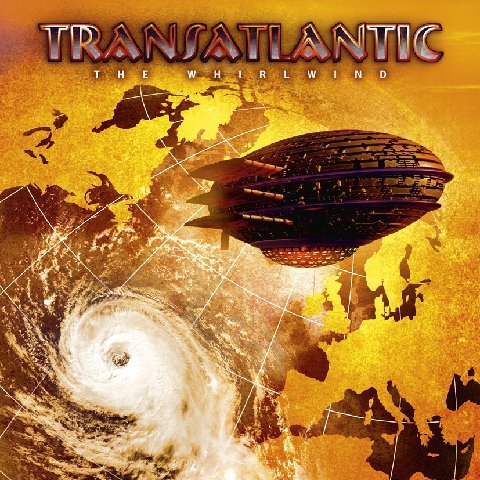 The Second Death Of Pain Of Salvation - Pain Of Salvation
Crack The Skye – Mastodon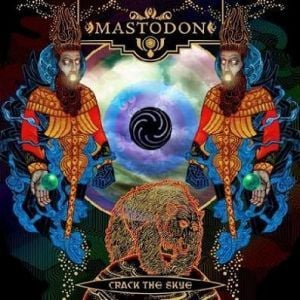 Frequency – IQ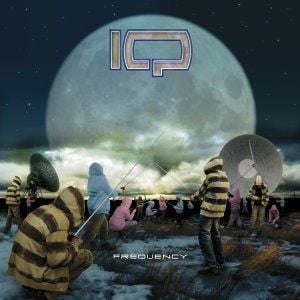 Digital Ghosts - Shadow Gallery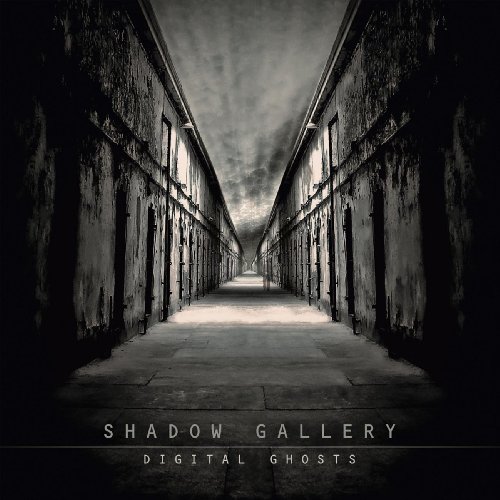 Tick Tock – Gazpacho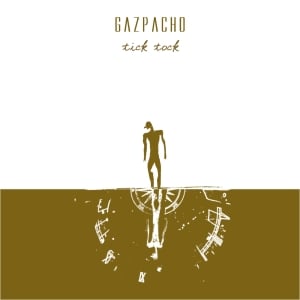 The Weirding - Astra
Addicted – Devin Townsend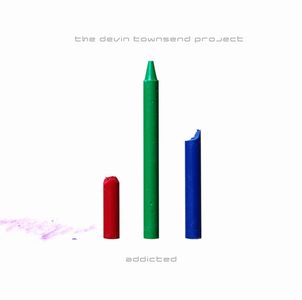 The Incident – Porcupine Tree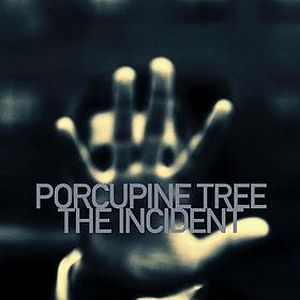 Lots of interest with this poll. Some interesting posts:
Originally posted by Shevrzl

Addicted is here but where's Ki? Anyway, went for ADHD
ACR: Devin had a great year didnt he? I checked the ratings and Ki was just under so rather than have 2 of his I went for the best - there were a heap of albums I could not include - one of the best years in prog - I hope 2010 is as good if not better!
thx for voting all! Keep voting and making it count on the polls I had a great time putting these together and learnt heaps too in researching them!
SimZeppelin: Ah im in a real dilemma here, My favourite three albums of 2009 are in my opinion all reflective of some of the best work of each band: The Incident by Porcupine Tree, Frequency by IQ and Down and Out in PARIS and LONDON by The Tangent.

It's going to have to be Frequency by a very very small fraction. 2009 - What a year!
progmatic: I may be the only one at the moment, but I'd like to think others will vote for Astra "The Weirding". This sounds like a classic lost album from the '70s. I love everything about this album. It is mellotron heaven, but that's not all. The guitar playing, the singing, the '70s recording techniques, it all adds up to one great album.
I love others on this list but I can't tell you how anxiously I await another Astra album. I pray it's as good as the first.
Slartibartfast: Out of the choices other than Other, I have to go with The Incident.

I feel we've reached the point in prog history that "best" is totally irrelevant due to quantity and quality of really good stuff out there. Not that crappy stuff doesn't doesn't try and drag the rest down. I will not point fingers.

However, it does give us much fodder for pointless arguments and discussions and why not have some fun with it?

My 2009 other that isn't crap and god missed by too many, Knifeworld.
Originally posted by Slartibartfast

Out of the choices other than Other, I have to go with The Incident.

I feel we've reached the point in prog history that "best" is totally irrelevant due to quantity and quality of really good stuff out there. Not that crappy stuff doesn't doesn't try and drag the rest down. I will not point fingers.

However, it does give us much fodder for pointless arguments and discussions and why not have some fun with it?

My 2009 other that isn't crap and god missed by too many, Knifeworld.


Logan: I would largely agree except that I think that trying to choose a best "prog' album for any Prog year is ultimately pretty meaningless, There is incredible variety under the Prog umbrella (some styles are more popular and better-known than others). People have different ideas on what Prog is as well as tastes. No one knows every album out there; we can only choose from the limited amount we know. If this were limited to a specific category then I'd give it a little more worth, but still not much. At least if everyone knows all of the albums on the list, then it's something, but I often think that best equals knownness. In some polls where there are only two options people still vote for the only one they know.

I wouldn't say that my ten faves of 2009 are better than anyone elses (9 of my 10 faves I've listed before didn't make this list), and I'm sure as the years go by I will be exposed to many more from 2009 and my list would be different at a later date (plus part of it has to do with our particular tastes at a particular time -- unless someone's tastes always remain the same).

Contests are little more than a fun exercise -- although there was a greater point to these polls. Choose the best? Can only be the best for you at a given time from what you know. Definitive? There's too much variety in the categories here to choose a definitive album.

Every year has produced a lot of "quality" music (some obscure, some better known) from a broad range of styles. Even according to my tastes and limited knowledge, choosing one album from any particular year that I find best feels rather pointless (but I sometimes like to mention them to hopefully give those albums more exposure and share my passion, -- I know that's been my main reason for doing polls).
ACR: It aint serious, just let me indulge in this experiment
I am here to make you all think....
Many others were chosen indicating the strength of the 2009 prog output:
Destined Solitaire - Beardfish
BTBaM
Il Nome del Vento - Delerium
Number Seven – Phideaux
Still the Waters – Epignosis
The Hazards of Love- The Decemberists
The Thomas Tracks – 5bridges
Thin Air – Peter Hammill
Aranis – Present
2032 – Gong
Avanti! - Miriodor
Aurora – Litmus
Carboniferous – Zu
KI – Devin Townsend
Some lists were offered:
Cheer-Accident: Fear Draws Misfortune
Present: Barbaro (Ma Nom Troppo)
Wobbler - Afterglow
1- Blood - O.S.I.
2- Black Clouds and Silver Linings - Dream Theater
Martigan- Vision
Eureka- Shackleton's Voyage
Manning- #10
Satellite- Nostalgia
Steve Wilson- Insurgentes
5 Bridges- The Thomas Tracks
Roswell 6- Terra Incognita
Mangrove- Beyond Reality
Strawberry Fields- River Gone Dry
Leap Day- Awaking the Muse
Knight Area- Realm of Shadows
Progression by Failure- same
Minstrel- Ahab
Between the buried and me - The great misdirect
An endless sporadic - An endless sporadic
Porcupine tree - The incident
Muse - The resistance
Transatlantic - The Whirlwind
Beardfish - Destined Solitaire
Leprous - Tall poppy syndrome
Karnivool - Sound awake
Mastodon - Crack the Skye
Exivious - S/T
Animals As Leaders - S/T
Gungfly - Please be quiet
Devin Townsend - Addicted
Devin Townsend - Ki
Chimp Spanner -
Bigelf - Cheat the gallows
Steve Vai - Where the wild things are
Katatonia - Night is the new day
Steve Wilson - Insurgents
Scale the summit - Carving dessert canyons
The results:
17

[9.77%]
13

[7.47%]
27

[15.52%]
2

[1.15%]
8

[4.60%]
2

[1.15%]
22

[12.64%]
0

[0.00%]
15

[8.62%]
10

[5.75%]
4

[2.30%]
6

[3.45%]
2

[1.15%]
1

[0.57%]
26

[14.94%]
19

[10.92%]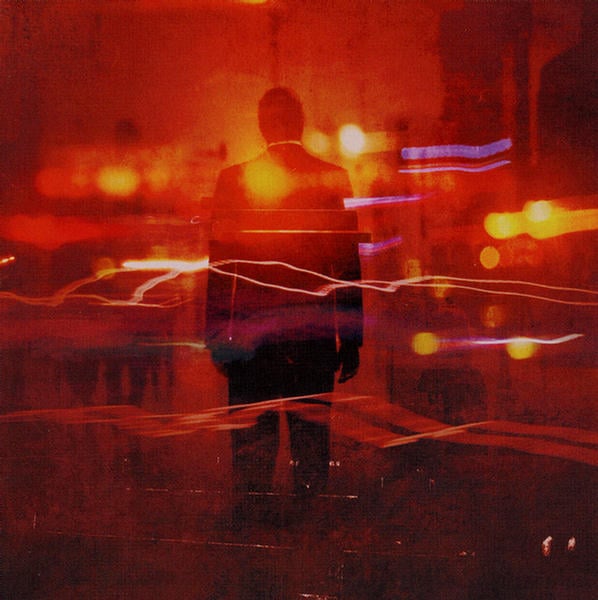 My Review:
*****
Anno Domini High Definition (ADHD) is all killer, no filler, a full blown masterpiece.
I publicly announce my official conversion to Riverside. Although I am new to this band I am absolutely convinced they are setting the bar high with their last 3 albums. This, their latest, is absolutely stunning music from end to end. The musical virtuosity is excellent, I love that pounding Hammond sound and the guitars are intricate and soar over the music. The vocals are easy to listen to, similar to Steven Wilson's style, and every track rises and soars with lengthy instrumental sections that feature incredible guitar and burning keyboards.
Egoist Hedonist utilises trumpets by guest stars and it is an effective moment on the track. The ambience of the quieter sections are balanced by all out psych prog freakouts and this is a heavy album with melancholy singing mixed with aggressive growling at times. The guitars are Jon Petrucci like, but there is a signature trademark sound that Riverside captures.
Every track seems to blend seamlessly into one 44 minute track but definitely a real highlight is 'Left Out' and the closer 'Hybrid Times' absolutely kills featuring Theremin would you believe!
'Hyperactive' is a short (5:45) opening number to get things started beginning soft piano that builds to a fortissimo of keyboards and bass. The killer riff chugs along frenetically and the off kilter drums are outstanding.
'Egoist Hedonist' would be one of the best prog metal tracks I have heard. It delivers with symphonic glacial landscape atmospherics with the warm vocals chiming in. The ambience of serenity is broken with the fractured angular guitars; an all out metal onslaught off the scale.
The absolute icing on the cake is the limited edition DVD that feature the band Live at the Paradiso in Amsterdam, a popular venue for prog metal such as Pain of Salvation on their 'Ending Themes' DVD. The Riverside concert is resplendent with colourful lighting and a tiny display screen but the music is the main star. 'Volte Face' hammers along with shimmering organ and relentless guitar riffing. The band play many tracks from their last 2 albums. 'Volte Face', 'Conceiving You,' 'I turned you Down' and 'Reality Dream III' are from "Second Life Syndrome" and are played to perfection. The Tracks from "Rapid Eye Movement" are 'Beyond the Eyelids', '02 Panic Room' and 'Ultimate Trip'. Though this is not their best album from what I have read, the tracks are equally good on the live stage.
The crowd absolutely adore them and the band effortlessly perform one track after another with little explanation or introduction whipping them into a frenzy. The DVD runs for 40 minutes only, but it's well worth getting hold of. So this package features some of the best of the band thus far and is a pleasant experience. If you are new to the band you can expect accomplished musicianship with intricate drum patterns, screaming guitar breaks, keyboard flourishes and complex time signature changes.
There is a thread of Dream Theater, a layer of Porcupine Tree, a spattering of Deep Purple, and a teaspoon of Pain of Salvation, but Riverside are carving a niche in prog metal that is their own and deserved of cult status. If they were not mega stars in the prog world after their Reality Dream Trilogy, ADHD seals the deal and launches them to the stratosphere. Poland bands bow down and worship the new masters. They are undisputed brilliant musicians and this CD package is indispensable.
A 5 star triumph!
IN SECOND PLACE by a vote: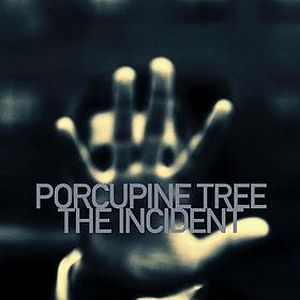 ****
Porcupine Tree prove longevity is still possible in the world of prog.
PTree are undoubtedly one of the most influential groups of the past decade. Their albums in the early years are as weird as it gets with some dedicated to one sole idea and one song. Now on this latest release they present another one track conceptual album.
The main reason to purchase this is the 55 minute epic title track. 'The Incident' is a multi movement suite that features many songs merging seamlessly together to capture a narrative concept concerning a road accident, which is becoming popular on prog concept albums (The Human Equation, Octave).
The Incident is excellent in every respect, musically and lyrically it delivers, merging crunching metal guitars and ambient soundscapes of mellotron effortlessly; shades of dark and light. There are some tough fuzz guitars on these tracks and those melodic ethereal vocals of Wilson have never been better.
'Time Flies' is Porcupine Tree at their best, an incredible composition that is compelling and powerful. It is the highlight of ths very competent album.
The second CD features about 20 minutes of extras, at least they feel like it. They are Ok but no where near the epic title track. Its a bold move to release an album in this manner but it delivers and if only for 'The Incident' it will be hailed as a classic Porcupine Tree CD. It does not measure up to 'In Absentia' or 'Deadwing' but is still an excellent album, showcasing the sheer inventiveness and musical virtuosity of Porcupine Tree. I can't wait to see or hear them perform this live. 4 stars.