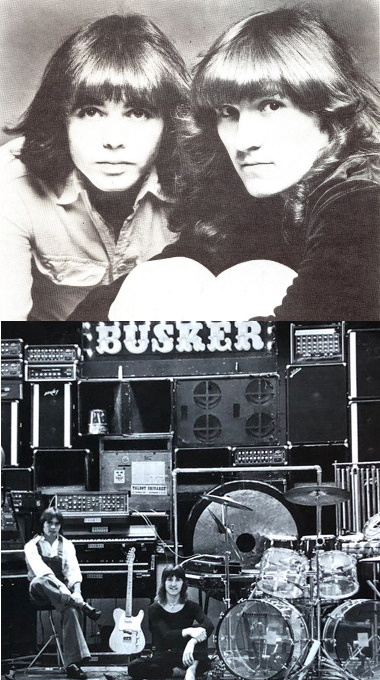 Busker is a Canadian band who has been around for decades. They were still unknown to me until I got in touch with them for an interview. JD Dinsdale facilitated the interview and Steve McCann answered my questions and helped me with some improvements of the interview. Something I appreciate.
¬¬¬¬¬¬¬¬¬¬¬¬¬¬¬¬¬¬¬¬¬¬¬¬¬¬¬
To start with please explain why did you choose the name Busker?
The original buskers were street musicians who played a number of instruments simultaneously. We were doing much the same thing on a larger scale.
Could you give me a brief background and your thoughts on each of your releases?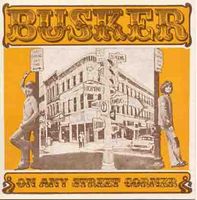 On Any Street Corner (1976)
Most of these songs we were performing live before we recorded them. They really got 'flattened' out in the pressing process. I personally think that it was too 'middle of the road'. We could of taken out a lot of extraneous material and worked on the 'hooks' to make it more 'popish', or gone the other way and made it more like a musical adventure, like we did live.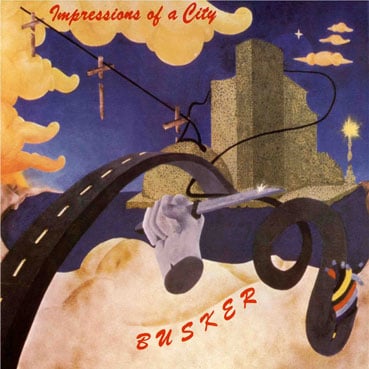 Impressions of a City (1979)
Albums, unlike cds, have two sides, and we were trying to do two contrasting sides on this album. Again, most of the material was being performed live with a lot of visual effects, so in my opinion the sound got 'pancaked' again in the pressing. The first side is a suite that had some interesting polyrhythms that were better live than on record. The second side was quite tropical. This was the first thing we recorded in our own studio so we learned a lot about production that surfaced in 'Summernightsmusic'.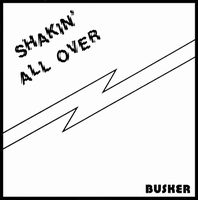 Shakin' All Over (1980)
At this time, disco and new wave had taken over from the progressive scene, and we experimented with this. We had originally grown up playing Beatles tunes so it was a fun project to write (none of the songs were supposed to take more than 20 minutes to write), but it did not turn out well. I didn't want to press it but Randy insisted, and it still sold a couple of thousand.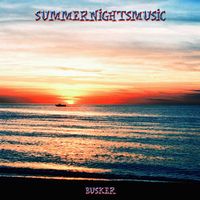 Summernighstmusic (1982)
For sometime I had been influenced by tropical music and especially Santana. This is a blend of jazz and progressive tropical that actually worked in the mix. The production still sounds crisp to me in spite of a few performance errors. I really like concept pieces and this suite takes one around the world. Unfortunately, with the addition of the bass and brass, we couldn't do it justice live.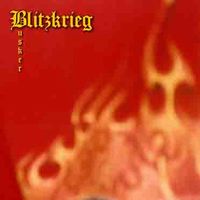 Blitzkrieg (1984)
Back to the dark side with tributes to Stravinsky and Holst. Most of this material got busted up and put on a later cd.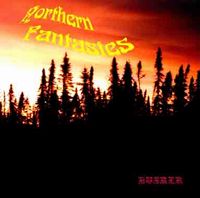 Northern Fantasies (2007)
Another concept piece. We were doing this live in 1975 but didn't have the production to record it properly. This one takes the listener on a musical journey from coast to coast in Canada, but avoids the clichés. There are so many subtleties with the lyrics and motives that it takes a few listenings to understand…a good thing for me personally, but who has the time in this day and age?
Which Busker album is your favorite from a listening point of view and which is your favorite from a compositional point?
Summernightsmusic by far, is my favourite listening album Northern Fantasies is the most well crafted composition.
Each album is so different from the others in musical expressions that it is impossible to pinpoint Busker musically speaking. Do you feel this eclectic style was a benefit or detriment to Busker's musical success?
Having a variety was a bonus for live gigs, but perhaps not for corralling the band into recording genre.
Not having a record contract didn't seem to dissuade Busker from recording and releasing albums. How did you distribute and market your music.
We had two major distributers as well as selling the music at the gigs.
Do you think the current trend of musical file downloads is a good thing or a bad thing for unsigned bands?
I honestly don't have an opinion.
What was and what is the musical philosophy for Busker?
Let's work but be creative.  
With only two musicians in the band there must have been some musical compromises when performing on stage, could you tell us a little about the process of translating the albums to the live performance?
With other bands material it was a chore to figure out how to make songs sound like the original when all the parts were not there, but with our material we took a livelier approach and jammed more.
Steve, many of our members are musicians, and many play in bands. Can you describe some of the keyboards and equipment you used in Busker as well as in your capacity as a solo artist? Does the equipment you use at a particular time affect the way you compose?
We originally started out with a Hammond D organ with bass pedals and a miked Leslie, an RMI piano, and an Arp 2600 synthesizer and an old Les Paul . Gradually a Clavinet, Celeste, Melodica and Mini moog were added. We worked with that combination until Yamaha came out with its CP70 piano. The equipment affects the way I play rather than compose, but being a pioneer synthesis, I incorporated the Arp into a lot of compositions.  
With regards to Busker's songwriting, how much was done in the studio as a result of "noodling or "jamming" etc. and how much was already written before you went into the studio?
We jammed live but not in the studio. I do more of that nowadays just so I don't sound like myself.
Could you briefly discuss some your experiences with the music scene and the industry over the course of your career?
It seems challenging to be innovative without getting too far ahead of one's audience.
Do you have any regrets in your music career? 
Thousands. Mostly not getting to know so many musicians with whom our paths crossed.
What advice would you give to aspiring musicians just entering the music industry today?
I would suggest that they take the time early in their careers to learn something about production, especially software, if they intend to record.
What is the latest update on Busker and what are your musical plans for this and the upcoming year? 
We are still together in spirit if not onstage. Who knows what the future may bring?
It might be too obvious to say that bands like ELP were a bit of an influence for you, so what other musicians or bands would you say were or are an inspiration for you?
Writers seem to influence me more than bands. I can listen to a fantastic band for about 20 minutes, marveling at their technical virtuosity, but if the compositions are boring, that is about all I can take. Great composers in my mind include the Beatles, Paul Simon, Stevie Wonder and Billy Joel. They are also great musicians that temper their virtuosity to match their compositions.
What are your personal five favourite albums of all time?
Revolver, Sgt. Pepper, Festival, The Flat Earth, The Nightfly
Is there anything you'd like to add to this interview? 
Have a nice day.


Edited by toroddfuglesteg - June 02 2010 at 17:29