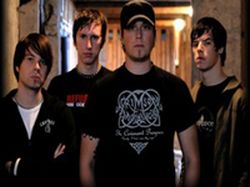 Callisto is a band from Finland which incorporate a wide varieties of metallic expressions into their music. It is therefore pretty difficult to pinpoint this band. That's why I let the band speak for themselves.
I caught up with them to get some more informations. Juho, Ariel and Markus answered my questions.
--------------------------------------------------------------------------
When was Callisto set up and by whom ?

Juho: Callisto was born in early 2001 by Markus, Juho, Ariel and Johannes.


Ariel: Callisto was a natural continuation of our old bands. Somewhere along the line the music took new shapes and we decided to change the name and start from scratch.

Just let us run through your ep and albums because these may be unknown to many of the members in our community. Just give us your opinions and thoughts about: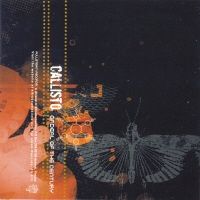 Ordeal Of The Century from 2002


Ariel: This is teenage nostalgia for me basically. This is where we were heavily influenced by Zao and the whole Solid state-rooster which at that time was pure gold. On the other hand bands like Breach from Sweden inspired a lot of the things we were doing at that time. The EP has a good amount energy and fury but the sounds just ruin it for me, it could have been so much more.

Markus: For me, as a singer this record means a lot to me. This was my first time to do these kind of harsh vocals (except some demos in 2000 -2001) I can say that i am still proud of this record, even though the sounds are not that good. I think we managed to convey certain feeling in this record, combining black metal elements to a slower tempo which was quite new at the time.


Juho:
"The game" was opened with this record, so it will always remain special. It quickly aroused peopleīs interest in us and was a good opener for our "career". Our music has changed a lot but you can still hear similar vibes in our songs, just brought alive in whole different ways.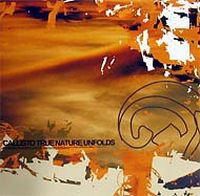 True Nature Unfolds from 2004

Ariel: This is were the band starts to get musically ambitious but unfortunately not very original. Among the first post-Isis records to be lumped in the infamous post-metal category, we still suffer from that tag to this day and I blame it on this record.   


Juho:
This is our first full length album, so it remains special, as well. Itīs quite funny that this is actually our most widely spread record, due to the worldwide license deal with Earache Records, so many people still know us by this record. It was a product of that time, 2004, and we have grown up a lot. The album received good response and caused a good "buzz" so it did its job.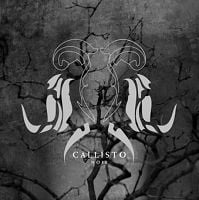 Noir from 2006

Ariel: There was a total prog-revival among some of the band members during this period and it shows in some of the arrangements, instrumentation and experimental nature of the record. This is where we for the first time sound more like ourselves than anyone else so in a sense it could be considered a Callisto debut. A spiritual kinship was also discovered in the work of David Eugene Edwards and his musical projects. We went as far as naming one of the songs after his solo-effort Woven Hand, as a tribute. 


Juho:
It was only afterwards when we realized what we had done with Noir. The album is very characteristic to itself, a strong entity, and it kind of defined who we are as "musicians" and as a band, giving us our own sound. And it was exactly this way, the album giving the sound to us, and not us giving our sound to the album. It was a result of some contradictions inside the band and we went through something we hadnīt went through before. Pain creates purity, and we survived the process. It is a concept album, but rather in mood than in themes.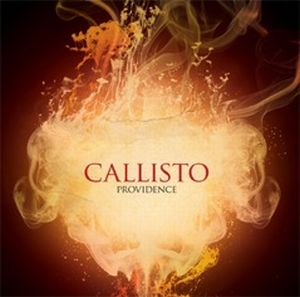 Providence from 2009

Ariel: Again Callisto taking huge musical leaps into unknown territory. With the ace of a new singer up our sleeves causing much initial confusion among the listeners - Providence sounds more mature but without losing any of the experimental urge which became a turningpoint for us on Noir. I think people have learned not to know what to expect from us since we are constantly evolving, playing at the edge of our limits even if means taking huge risks and occasionally failure..


Juho:
We have learned some lessons after making Providence. New singer and the clean vocals were inevitable steps in our progress, to keep the thing interesting to ourselves. We stepped into unknown but are happy that we did it. Now we have more experience and knowledge on how to make not only instrumentally based music. Providence is a step forward but not the goal.

What is the lyrical themes on your releases?


Juho:
On our first releases we concentrated a lot on eschatology and christian mystic views, which reflected our beliefs and gave our music some drama and tension. On Noir the lyrics are closer to an individual, more personal stories and not that "hopeless" anymore (although there is a great hope in eschatology whatsoever). Noir shows a little bit of mercy and grace given to an individual living in solitude, setbacks, even fear... And on Providence, as the name of the album indicates, we have again stepped ahead and given more space to adornment and trust to the hands that carry us through this strange journey people call life.

What is the latest update on Callisto and what is your plans for this year ? 

Markus: We are making new songs at the moment for our 4th album. Planning to make some shows next month.


Juho:
After last Decemberīs long European tour we have taken a break of few months. We are going to return in the end of May, touring with The Ocean and EF in Finland. In the summer we are going to play a couple of festivals and travel back to Central Europe, to play Summer Breeze Festival in Germany, to name one. We have also started to figure out new material and will continue breeding it during this year. If everything goes smoothly we will enter the studio in 2011.

You worked with the very influential grindcore/death metal label Earache on your first two albums. Which is a bit of a strange choice of label for your band. How did you get in touch with them and how was/is this co-operation ?


Juho:
Actually it was only our first album that was released on Earache...it was a one album license deal, after which we remained on our Finnish label Fullsteam Records. I think Earache became interested in us through Johannes Persson of Cult of Luna, who introduced our album to them. We had just released the album in Finland and toured with Cult of Luna, so Earache apparently wanted to expand their roster with more bands of this "modern" metal style. Many people have actually wondered where did we vanish after that album, since Noir and Providence are "only" released in somewhat 10 countries. We also opened for High on Fire on their United Kingdom tour in 2005, which was a good experience and introduced us live to the British audience. We havenīt returned there ever since, and would like to do so.

How would you describe your own music and who would you compare yourself with? 


Markus:
I really dont like these questions, heh. I feel kindred spirits to bands like Wovenhand, Pink Floyd?, Opeth, Neurosis to name a few.
Juho:
I would describe our music in adjectives like epic, beautiful, cathartic and atmospheric. Many people have said we have a certain Scandinavic vibe, something we havenīt searched intentionally, but only is a part of our sense of melody and mood I guess. Itīs always difficult to assess your own music, with love-and-hate relationship you have with it.

You are described as a Christian band. Please elaborate on this for us.


Juho:
I donīt know if a band can be Christian but the people in the band can, and most of us are. Itīs always been an essential part of our art, naturally, but we have never thought it as our duty or anything like that. We donīt preach on stage and we donīt like to be identified as part of this Christian "sub-culture" which often is very narrow-minded and even blind. We like to be men of faith rather than men of religion, if you can reach the point in this. We just like to play the music we like, and let our faith show in our lyrics and art in a natural way, without forcing anything out.

Markus: Another question that i dont like :) Most of us share the same belief to the Holy Trinity, but i wouldn't call ourselves a "Christian band" in the common sense. It shines through even though we like it or not.

Do you have any regrets in your career?


Juho:
  There are always thing you couldīve done differently but second-guessing doesnīt really lead us anywhere. After releasing True Nature Unfolds on Earache we were in a point where we couldīve taken our band to the next level but we had to make the crucial decision wether we were going to approve all tour offers we received, and do the band full time, or remain semi-active and only take opportunities that seemed most important to us. So we continued studying, doing jobs and being with families. To be honest I canīt be positive if we would be doing our living with this band today, had we chosen the 100% band option back in 2005. So I think we made the right decision. If we had all been unemployed, single and without studies it would have been easier to choose differently. We have still managed to get our asses to so many countries and great places by touring with this band, so we have to be thankful.

What is your five alltime favourite albums?


Juho:
This is a question too difficult to give one clear answer with only five albums but I will try to give my personal ALLTIME:
         -Deftones: Around the Fur
         -Sufjan Stevens: Greetings from Michigan, The Great Lake State
         -Living Sacrifice: Reborn
         -Refused: The Shape of Punk to Come
         -Woven Hand: Mosaic

Anything you want to add to this interview?


Juho:
Thanks everyone who read this.
Thank you to Callisto for this interview. Their PA profile is here and their website is here