Quasar Lux Symphoniae or QLS as they prefer to be called now, was born in 1976 through the initiative of Roberto Sgorlon. He was later joined by other members and the band released their debut album in 1977. Five more albums followed. The last album, so far, was Synopsis in 2009.
QLS does pretty inaccessible symphonic prog and they have been operating under most progheads radars throughout their career. I think a band like this deserve a bit more exposure so I contacted them with some questions.
This interview is a mix of a presentation of QLS past, the QLS albums, the present and the future. So without any further time wasting, I give you QLS.
Paolo Paroni answered the questions.

_________________________________
Paolo Paroni

Besides of having to endure my questions, what are you up to these days?
Besides making you wait a long time before receiving our answers, as band we are basically still enjoying a period of rest after the release of Synopsis, our last album. The marketing and distribution procedures started a bit later than expected, so we are just now starting to see the first results of that huge effort which was composing, rehearsing and recording Synopsis. Anyway, in order to answer your question, I have to tell you that QLS isn't a group which rehearses and meets on a regular basis: we usually plan an intensive period of rehearsals just before a series of engagements. So, after the official presentation of Synopsis and a little series of live concerts, every member has continued his musical life independently from the band. Some colleagues occasionally – or regularly - play gigs with other groups and we are currently weighing some live performance options, which is something we do very seldom.
Over to that past and "this is your life" bit of the interview. The whole QLS biography can be found at
their homepage
and I refer everyone to this website for the bio.
But why did you choose the name Quasar Lux Symphoniae and why did you later shorten it to QLS?
The original band's name was simply "Quasar"; and with that name the group was active from the 70's to the early 90's. When we were about to release our rock opera Abraham and were starting to enjoy a little success, the British band "Quasar" intimated us to change name, so we decided to add the suffix "Lux Symphoniae", which assured continuity and prevented any unneeded legal troubles. As for the acronym QLS, it is just a natural consequence of a very long and hard-to-type name. Anyway, we never abandoned the full version of our name; we still use it alternating that with the acronym, not much differently from what our illustrious forefathers such ELP or Italian PFM did in the past.
Over to your four albums.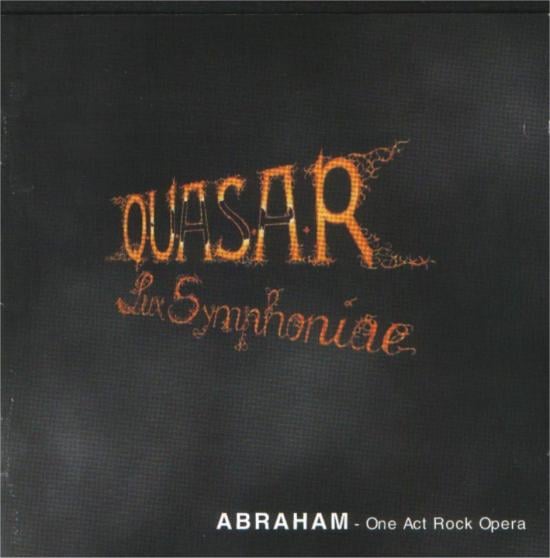 Your debut album Abraham - One Act Rock Opera was pretty ambitious, to say at least. A rock opera on a double CD. Please give us a presentation of this album.
Actually Abraham wasn't QLS' debut album (sorry, my mistake - tf); we might rather consider it as the first work of a new stylistic era, coinciding with many significant events such as a new band's lineup, the first contract with an important producer, and the wish to express ourselves on a more ambitious level, as you rightly said. We all cherish Abraham as our dearest "son", the one who made us known on a larger basis than we were, and made it possible for us to express our ideal musical world. It was a great challenge, musically and technically, but we were able overcome all problems with the force of our musical convictions; like when we had to combine a choir that was recorded in Italy with the other material recorded in Germany. In the early 90's, with a limited budget, it wasn't easy. But things like those taught us that every problem – musical and technical – has a potential solution.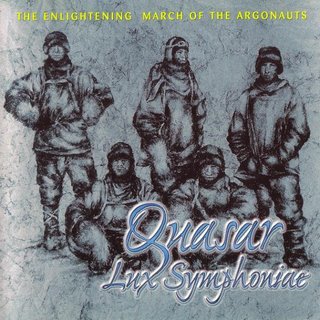 Your second album The Enlightening March of the Argonauts was pretty ambitious too. You are not in the business of making it easy for yourselves. Please give us a presentation of this album.
A lot can be said about The Enlightening March of the Argonauts. Some love it as much as they love Abraham; while some consider it a weak work. I'll tell you some anecdotes before revealing my personal opinion. The contract with our producer was about to expire and we had to release this album within a given date. Of course, we were late. So late that Roberto and I decided to compose the songs independently, with me working on four songs and he on two. After having written the pieces, we realized we were very behind and had to start recording without a single rehearsal. The time was so limited that all the colleagues had to play independently without knowing what the final outcome would sound like; they simply had to trust me conducting and explaining the musical phrases to them. With the final touch being a bad recording engineer, we couldn't expect the results to be much better than they were. But if you approach the album with an open mind, you can find yourself easily surprised, as we were the first time we rehearsed and performed it live.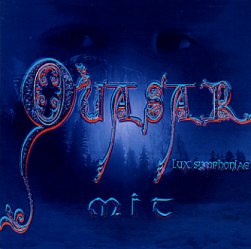 I would not call your third album Mit unambitious too. This is another big album. Please give us a presentation of this album.
MIT isn't a genuine QLS' work, as it originated from an idea of Fabio Giacomello, our acoustic guitarist. He wrote down a subject, composed some tunes, and asked for our help to arrange them and to write some additional pieces. In the end QLS' contribution was deep enough to release the album with our name, even if we still consider it Fabio's work, written and performed together with QLS.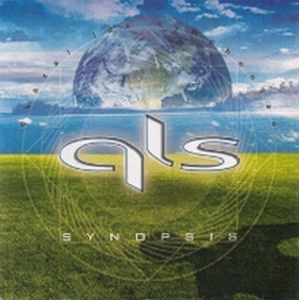 Your fourth album Synopsis is not easy accessible too. This is yet another big album. Please give us a presentation of this album.
Synopsis is an homage to QLS' various periods of composition styles, conceived as a celebration for the band's 30th anniversary. Four pieces in this album directly draw on styles which inspired QLS during their musical life: Oblivion is a tribute to the psychedelic period, Snake Dream pays homage to the band's hard rock period, Moses is a short Opera which calls back to Abraham, Flighting Thoughts provides acoustic guitar in the foreground, recalling MIT. Arcano and Islemind display a very pronounced melodic vein, while Rhapsody and Fugue is an homage to our classical music background, which is our strongest inspiration.
The album Synopsis is the result of a very long and detailed procedure. In over two years of work we had the time and opportunity to let every piece mature, grow, even change personality in some cases. It's a luxury to have the chance to change something on a piece you've written months before, realizing that it has continued to grow and mature inside of you for all that time. We gradually added many details, but also pruned a lot. In the end, we trashed enough good material for at least another full album.
Please tell us more about the artworks for every albums you have done.
We never entered much into the graphic art process of the albums. We found the right person for the artwork of the CD next to be released and usually gave carte blanche about the graphic appearance. Synopsis, though, has for sure the most painstaking booklet and covers of our story, including detailed information about the genesis of the work and the musical instruments used for the recording; besides usual contents such as the lyrics and other general information.
What is the creative processes behind your albums?
In the past Roberto Sgorlon and I used to write our pieces pretty much independently. When we worked together, the typical scenario was me sitting at the piano, Roberto at my side, acting as my "outer ear", mostly asking me to save ideas I would have rather trashed.
On the contrary, with Synopsis we worked together on a very regular basis, meeting every week for long periods of time working on every single aspect of our music before starting rehearsals with the rest of the band. Technically, we worked in Cubase, playing and recording a draft version (but a very accurate one) of our music with virtual instruments, which could give all band members a very detailed idea about the results we wanted to obtain.
Roberto's role has been absolutely crucial; representing at the same time an ideal, critical audience, a guide through the past styles of QLS history, my first collaborator to exchange opinions with, and a beautiful mind giving me stimuli about new possible ideas. Roberto also had an active part in the creative process too; such as the beautiful theme in Arcano; and the introduction in Oblivion wouldn't sound as it does without his cooperation. Even the parts which I composed entirely on my own, such as the baroque Fugue in Rhapsody and Fugue or the Bach-style Toccata which serves as introduction to Snake Dream wouldn't exist if Roberto had not persisted in asking me to write something so unusual for a rock band.
Which bands would you compare QLS with and how do you describe your music?
Sorry to partially elude your question, but I won't compare QLS with any other band. For a series of reasons, including my deep ignorance about the current musical scene, and the fact that my only sincere inspiration is classical music. The other music that could have played a small role in QLS' history (for example, ELP, the early Genesis, Rick Wakeman) would have been just a partial inspiration from the timbric point of view.
How would I describe our music? Hard to say. I have an allergy for genres, sub-genres and such, and enjoy the fact that QLS' music hardly fits in any genre description. Sometimes I have declared that what we make is "classical music played with rock instruments", even if that is only a partial description of our style. Whatever everyone says, I like to think that the genre we belong to is... the QLS genre.
The founding father of QLS, Roberto Sgorlon, left the band in 2007. But he is still listed as a composer on Synopsis. What is QLS relationship with Roberto Sgorlon?
I think I have already described Roberto's musical role, but I should add that he is also the producer of our last work Synopsis; and from the sentimental point of view he will always represent a friend, a colleague, and the father of this wonderful band.
Who is the current members of QLS?
The instrumental new entries are the guitarists: Elvio Tavian took Roberto's place on lead guitar, together with Marco Filippo on rhythm guitar. All the other members are QLS history: Fabio Giacomello on the acoustic guitar, Marco Chiapolino on the bass guitar; Fabrizio Morassutto is our rhythmical engine as the drummer, and on keyboards at my side sits Ulisse Tonon. The male voice is Luca Vigneri's, who perfectly matches his female counterpart, Annalisa Malvasio, with QLS since Abraham.
The Abraham Rock Opera was based on a piece from the Bible. Is QLS a Christian band or do you regard yourself as a secular band?
Absolutely secular.
How is your record label situation and the distribution of your albums? What is your experiences with the music/record industry?
Honestly, in the past we never cared much about the distribution of our work. For Synopsis, though, we are trying to put more attention on this aspect and the internet is helping us stay as close as possible to our fans.
You are only seldom doing gigs. Please tell us more about the situation regarding gigs.
That was a choice. We decided to perform only in ideal situations when our requirements could be met, deciding for quality versus quantity. Some laziness played a role too, to be honest, making us miss nice opportunities to perform live. We are working on this aspect too, right now planning a possible tour and taking offers for concerts.
I guess music does not fill every hour of your life. What else are you up to?
For some of us music is what we live on. Marco Filippo plays guitar for a living (and just graduated from the Conservatory in singing), Annalisa Malvasio is a professional opera singer and I am a conductor. The other band members are lucky enough not to be professional musicians.
What is QLS plans for this year and in the future?
Definitely promoting Synopsis, perform live and... not waiting ten years this time before releasing our next work.
Anything you want to add to this interview?
My apologies for the late answer and my heartfelt thanks, from all QLS, for your time and attention.
Thank you to Paolo for this interview.