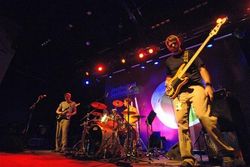 Ahleuchatistas is an American band from Asheville (NC). Forming in February 2003, the band is still quite young, but holding the steady line-up of Shane Perlowin (guitar), Sean Dail (drums), Derek Poteat (bass) have release three albums. While opting towards the simplistic formula of guitar, bass, drums line-up, their influences draw from vast spectrum's of music. Choosing to avoid sonic enhancements in their music, the band radiates a raw and streamline sound. With the palette clean from enhancements, the bands inventiveness sets out in full stride. Leaving a free vehicle in which the band experiments with numerous techniques to mimic the absurd and zany noises which infiltrating their albums.

.........says the official PA biography. I got in touch with Shane for the full story.
_--------------------------------_
Ahleuchatistas were formed in February 2003 and consists of of Shane Perlowin (guitar), Sean Dail (drums), Derek Poteat (bass). Please tell us more about the band name. What does it means ?
 That was the original lineup of the band, which lasted until early 2008... the current lineup (2010) is a duo, consisting of Shane Perlowin (guitar) and Ryan Oslance (drums)...
The band name is made up from two words: "Ah Leu Cha", a Charlie Parker song, which means "to struggle", and "-tistas", like from Zapatistas, a Mexican peoples' movement... the name reflects my sentiments and interests at the time of forming the band, radical music and social justice.  These are still guiding principles for the project.
On your albums, please give me your (long or brief) thoughts and lowdowns on the following releases.......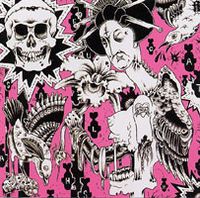 On The Culture Industry from 2003
First album, recorded in a friend's living room.  The title comes from a chapter in Adorno and Horkheimer's Dialectic of Enlightenment...  About how mass media dominates our thoughts and decisions.  It was written as mass media was on the rise in 1947.  We were really unaware of a lot of the music that we would later be compared to.  I had never heard the term "math rock" before releasing this record.  It was great to be exposed to all the music that people compared this record to.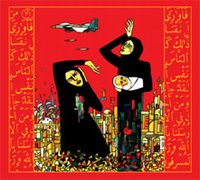 The Same and the Other from 2004
A very agitated record, reacting very much to the invasion of Iraq.   Reissued by Tzadik in 2008.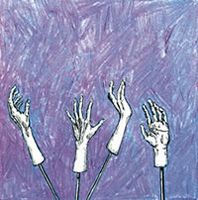 What You Will from 2006
First album we released on Cuneiform Records... We were sort of evolving along our own idiosyncratic path at this point, on our own map, and we are fortunate to have been able to document this process for an international audience over the years.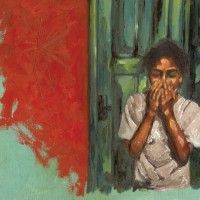 Even In The Midst... from 2007 
This is a transitional record, more improvised music, more interest in textures starting to creep into the mix, as opposed to nimble hyper-thru-composed songs.  It was original drummer Sean Dail's final recording with the project.  A strange and beautiful album.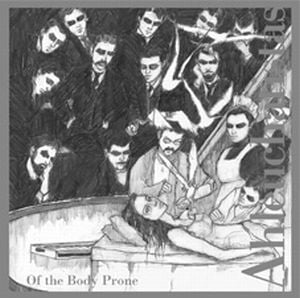 Of the Body Prone from 2009
This is the first album with Ryan Oslance on drums... another transitional record of sorts (I guess we are always in transition, which is kind of the point), with compositions reminiscent of earlier Ahleuchatistas, but also pieces catering towards Ryan's natural inclinations and our changing musical attitudes and abilities.  You have to compose for the musicians at hand for it to work best.  Plus, I am not the same guitarist and composer I was when I was 24 years old.  And to go through the motions of what people expect from the band would be dishonest, and, frankly, boring for us.  The conceptual continuity of the band remains in the "anything goes" ethos, and following the muse wherever it may lead.  There are no rules for this band.  Of the Body Prone was our second release for Tzadik.  It was also Derek Poteat's final recording with the project, before we would become a duo. 
How is the distribution of your albums ?
the first one is out of print... the rest are available easily through mail order, online, and record stores... and, as we speak, hundreds of people are torrenting the albums for free... 
I would claim that Ahleuchatistas is a typical product of the Millenium generation with it's chaotic, disharmonic sound and approach. But how would you describe Ahleuchatistas, your music and which bands would you compare yourself with?
The music reacts to our musical and political environment globally.  Bands that are big influences are Fugazi, Captain Beefheart, and Autechre.  This list could go on and on…  We like classical music and African music, too.
USA is in the middle of a war again like it was when the music scene exploded in creativity back in the end of the 1960s. I think it is fair to say that Ahleuchatistas reflects the current war generation. Do you think there is any similarities between the Iraq generation and the Vietnam generation when it comes to musical creativity?
I think musicians who feel deeply and are concerned about our global crises, will naturally make music in response to that, whether as a lament or criticism or escapism.  I think it is unavoidable.  Music is a social product.
What has been the reaction to your albums so far ?
Mixed.  Some people love it, some hate it, and some are indifferent.  It is nice to have any reaction at all.
How is the live situation for Ahleuchatistas?
The music is probably most intensely experienced at our shows.  It is performed a little differently every time.
What is the latest update on Ahleuchatistas ? What is your plans for this year and where do you want to take this band ?
We just released a new song on Vinyl on the French record label Gaffer Records.  We are recording a new album presently of all the new material we have been performing as a duo. 
Just to wrap this interview up; do you have any regrets in your music career?


No regrets… 
What is your five alltime favourite albums?
Bach's Goldberg Variations – Glenn Gould 1983
Trout Mask Replica – Captain Beefheart
Repeater – Fugazi
Lumpy Gravy – Frank Zappa
TI - King
Anything you want to add to this interview ?
Thanks very much!! 
Thank you very much to Shane for this interview. 
Their PA profile is here and their Myspace page is here. There is also tonnes of Ahleuchatistas live videos on Yotube too. 
 
 


Edited by toroddfuglesteg - December 20 2010 at 02:37