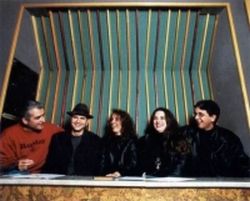 Greece has got a bit of a bad press lately. So it is about time to bring some good news from this country. A new album from La Tulipe Noire and an interview with them, for example. I caught up with the band. 
Both Hyde and Alix answered the questions.
@@@@@@@@@@@@@@@@@@@
When and by whom was La Tulipe Noire formed and do you have any background from other bands ? Why did you choose that name ?
-Hyde: First speaking for all the members of the band I want to thank you for the honor of this interview. LTN, as an English speaking band, was formed in 1997 by me (bass quitar) and Alix (keyboards). Original members were also Lena on vocals, S. Kontakis (guitars) and George F. (drums). I had participated in some college bands but nothing important, for all the others it was the first time.
-Alix: The name was my choice. Of course it comes from the famous novel of A. Dumas "La Tulipe Noire". At that time we liked the "air" of that era, the adventures, the plots, the symbolism etc.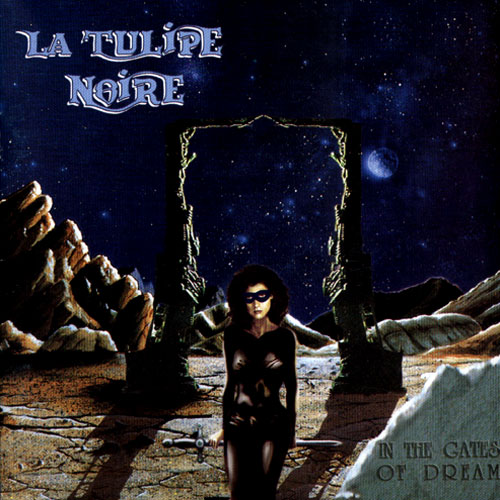 To start with, please give me your (long or brief) thoughts and lowdowns on. In The Gates Of Dream from 1996, Shattered Image from 2000, Faded Leaves from 2002 and Nostimon Hemar from 2006.
-Hyde: For my part all I can say is that a composer is like a father to his works. He loves all his children regardless if they are good or bad, beautiful or ugly, successful or not. So I cannot say something in particular for each album nor can I make distinctions. In general I can say that in every album we recorded we put the feeling of the time and gave our best. For the rest it is for the audience to decide.
-Alix: Any album once it is released takes a life of its own. I accept any view for my works either it is correct or not because if it is correct there is nothing more to be said and if it is wrong the blame is on the composer who did not make his intentions (through his work) clear so again there is nothing to be said.
You are ready to unleash a new album titled Matricide. Please tell us what we can expect.
-Hyde: First new members. We have a new singer Tatiana who is well known in the Greek scene and a new rhythm section since I moved to the Keyboards playing the second set after Alix. We are proud to have with us famous musicians like Gavin Scott (Berkeley) on bass guitar, winner of the Quincy Jones award for musicianship 1992, who has played with Earth Wind and Fire, L. Minelli, Rod Stewart, Elton John etc. and Michael Osbourn (Royal Academy) on drums who has played with Bette Middler, Kiri Te Kanawa, Vanessa Mae, Freddie Mercury etc. For the first time also we work with the well known producer David Rohl (Mandala Band) The album is about the destruction of Earth by mankind. We consider human beings children of Earth so what they are doing to this planet can be called Matricide. It is an album referring to pollution, war, exploitation and whatever activities hurt the planet. We envision Earth as a respected mother-queen who is slowly poisoned by her treacherous advisers (Capito, Autorio, Exploito) while her subjects (her children) just watch and pray for their mother's health, but they are doing nothing to stop the killing.
-Alix: Our Mother's slow poisoning is the story of Death Chamber, the first song of "Matricide". You can watch the video in
www.myspace.com/latulipenoire
.In this album we deal with emotions like guilt, indifference, greed, aggression and .. despair. The music follows these emotions. In "Matricide" we worked with arrangements for classical orchestra, choirs, electronic intervals and lots of guitars and keyboards. It is our most difficult project till now.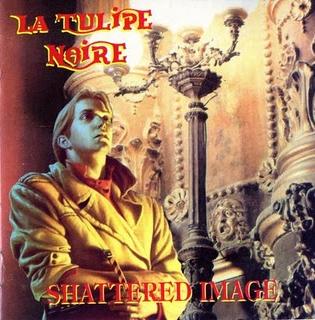 How would you describe your musical development from your first album to Matricide?
-Hyde: A journey into human soul! In each album we tried to deal with a certain human feeling. Alix told you already about "Matricide". For "In The Gates Of Dream" it was about dreaming and the sense of longing the dream leaves when you wake up. In "Shattered Image" it was about the purpose in life and the sense of weakness life itself creates to us mortals. In "Faded Leaves" it was about solitude and in "Nostimon Hemar" it was about alienation. In every album we tried to visit a different area of human emotions as we see it through our own eyes , our own "filters".
-Alix: That's why every album of the group has a distinct sound. Songs about dreams have a different feeling than the songs of despair or the songs of solitude and so on! So every album of LTN is slightly different! We have no desire to make an "LTN sound" and then repeat ourselves over a period of time.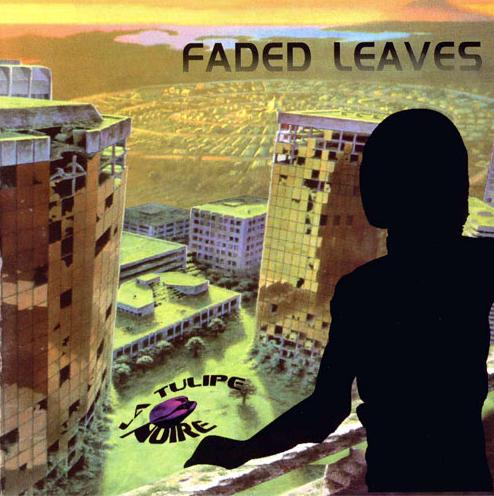 I find your music somewhere between Magenta and Marillion. But how would you describe your music and which bands would you compare your music with ? 
-Hyde: First I want to say that I am not the right man to answer this question since I am personally involved in the creation of the music of LTN. Certainly nothing in music is created through "Parthenogenesis". Music as a form of art accompanies mankind for millennia and I am confident it will be with us for as long as we exist as species. I do not know about the result of our efforts, if the albums were good or bad but I can tell you about the intentions we had when we were writing them. We tried to play contemporary prog rock. For good or for bad Prog is associated to the 70's. We try to respect the tradition on one hand and give some new elements on the other. We did not use complicated forms, which require repeated listening for understanding because nowadays people have not so much free time. We added electronic sounds in some songs, heavy guitars in some others and even passages of classical orchestra or classical choirs. We live in an era of violence, injustice, exploitation, greed and murder (for humans, animals and all the other forms of life). Unavoidably this reflects upon our mood and ultimately upon our music.
-Alix: I would describe our music as an effort of playing modern Prog rock without losing its roots.
As for influences, I think this is a task for the reviewers and ultimately the audience to decide.
Greece is not most known for the prog rock scene. How is the scene these days and is there any other bands you would recommend to us ?
-Hyde: All these years we avoided to tell the truth about our country because it is bitter and sometimes reality hurts. Greece is the progger's nightmare. Imagine a whole nation of prog haters, who in addition do not know what prog is! The average Greek hates two things, first classical music (which is considered a music for funerals) and second Rock (which is considered a music for the bad boys influenced by the American way of life!).Since they consider prog as a combination of Rock with classical music, imagine how much they hate prog! There is not a single main station willing to play prog, nor a magazine willing to publish something about it. Among the Rockers (who in Greece are mostly some "macho" types) things are worst. They consider prog a decadent and rather feminine abuse of Rock. That's why some bands that play a kind of music resembling prog deny any connection to it as if they were accused for a crime. For my part I have no time to hear other bands, there may be gems in Greece but sincerely I am not aware of them.
-Alix: It' true that our country is not the best place for Prog Rock! There are not many but they are loyal fans of Prog Rock. Unfortunately many well known modern groups of Prog Rock are ignored by large audiences in our country! It' s a pity and that is why the prog scene is very limited. Let's hope that this will change in the future.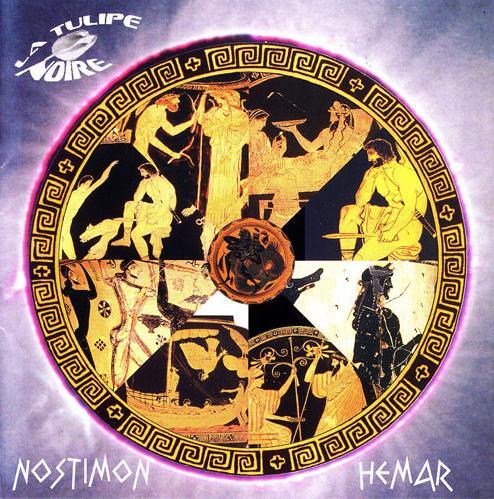 How is your label situation and what is your experiences with the music industry ?
-Hyde: We usually work with Musea. We have no complaints. The label does what it can to promote our music.
-Alix: We must thank our label for giving us the opportunity to promote our music to the world. I think the real problem about Prog Rock is that it was abandoned by big labels in late 70s, since their politics the last 30 years was to promote 3 minutes pop songs, with no real musical value. They consider music as merchandise rather than art! So the Prog scene was left to indies, but since there is a limited audience of Prog Rock worldwide things are not easy at all for musicians and labels.
-What is your other plans for this year ?
-Hyde: Due to the economic crisis we really do not know.
-Alix: We'd really like to make some gigs in our country or in Europe in general, but there is nothing fixed till now. After the release of our upcoming album we hope to give you more details.
Just to wrap this interview up; do you have any regrets in your music career ? 
-Hyde: Regrets? Why regrets my friend? It is in the human nature a tendency towards mistake, the Romans were saying "errare humanum est". We learn from our mistakes. We are products of our experiences! So we have a lot to be taught from our past actions but regret? No I don't think so! Did we take lessons? Yes! We are what we are because we did the things we did.
-Alix: You cannot change the past but you can shape your future! We always look forward!
What is your five all time favorite albums ?
-Hyde: It may come as a surprise but I will not mention any prog albums. There are some other sounds that marked my life: a) "Carmina Burana" by Carl Orff b) "Concerto de Aranjuez" by Joaquin Rodrigo c) "Porgy and Bess" by George Gershwin d) "The Planets" by Gustav Holst and e) "Bolero" by Ravel!
-Alix: I will mention some of my favorite music works ever, first in classical music a) Beethoven, 9th symphony b) J.S.Bach, Brandenburg Concerts and talking about Prog Rock c) Yes, Close to the Edge d) ELP, Pictures at an Exhibition and e) Jethro Tull, Thick as a brick
Anything you want to add to this interview ? 
-Hyde: You must have noticed a reluctance on my behalf to answer in questions evolving self-evaluation. This is a way of life. I never wanted to make an evaluation of myself because I am closely related with the matter in question (me) and I might either overestimate or underestimate anything. I think that in these matters the audience will ultimately decide and I will accept its judgment whether I agree with it or not. I would like also to thank all the people who reviewed our albums through your hospitable site. All of them whether they liked our work or not. They have been a great help for us. God bless you all!
-Alix: We always try to evolve our music and we hope to achieve this with our upcoming album, which deals with the climate change and in general problems that will arise in the next years.
~~~~~~~~~~~~~~~~~~~~~~~~~~~~~~~~~~

A big thank you to Hyde and Alix for this interview.


Edited by toroddfuglesteg - May 26 2010 at 15:26