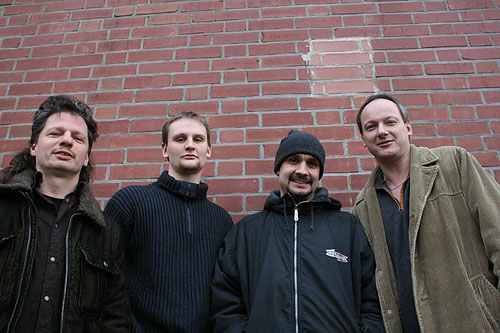 Crystal Palace is a German band within the Neo-Prog genre. They are not the most known Neo-Prog band around. So that's a good reason to learn something more about them and perhaps find a hidden gem.
I sent the band some questions and the band replied through Jens.
~~~~~~~~~~~~~~~~~~~~~~~~~~~~~~~~~~~~
When was Crystal Palace formed and do you have any background from other bands ?
Crystal Palace was founded in the early´90s. There´s no special date. Jürgen Hegner, Ralf Jaschob and myself knew each other from various other projects.
The three of us experimented with sequencer and Korg Workstation, still without a drummer or keyboard player. These parts we programmed ourselves.
In 1992 our first vocalist Helmut Hirt joined the band.
Whose bands were you influenced by ?

Marillion, Porcupine Tree, Richard Barbieri... too many bands to mention

To start with; please give me your (long or brief) thoughts and lowdowns on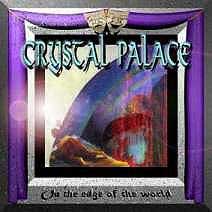 On the edge of the world from 1995
Our first steps at prog-melodic artrock. Written in the living room of Jürgen and recorded on 8 Track Fostex Machine. We had a lot of fun !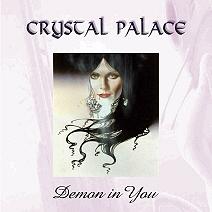 Demon in you from 2001

Due to a lot changes in the line-up it took some time to write and record that album. Helmut Hirt had left the band and we couldn´t find a suitable new leadsinger for some time. As bass player and backing-vocalist of the band I was involved in the arrangements of the vocals anyway, so I tried the job!
And I´m stuck with this job to this day. We never had a record deal or the support of a management. Therefore our releases to this day are all "homerecordings".
Demon in you was recorded on a 16 Track Roland Digital Machine. All songs are live recordings with overdubs. The album contains our first instrumental song.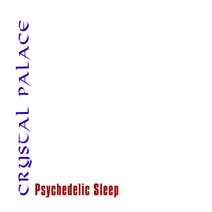 Psychedelic Sleep from 2003

This album was written and recorded very fast. Also in the same way as the previous album, but with a new drummer. Unfortunately we didn´t have the opportunity to perform live regularly, so we had time on our hands to write new music! After the recordings, Jürgen and the drummer left the band.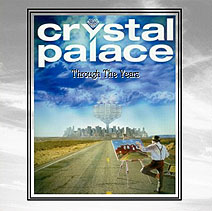 Through the years from 2006
To celebrate the 10th anniversary of Crystal Palace we thought it might be a nice treat to release a " Best of album" to showcase our work so far.
We had remixed an old song from the " On the edge of the world album" called " Rise of hope" which became " Under the red sky". Frank and I brought some ambience-influences into our music. Additionally we wrote a new song called "Cry" for the album. With this song we deliberately tried to change our musical style a little bit. The most important thing with this album was that we were able to use the possibilities of the internet for the first time. At last people all over the world took notice of us. The album received good reviews from various countries and we
were able to sell quite a few albums world-wide. Just as we were getting close to signing to a record label, Ralf Jaschob had to quit the band due to health reason.
Since 2004 we had to perform with only one guitarist, now suddenly we had none. Fortunately, Ralf had kept in touch with Jürgen and persuaded him to return to the band.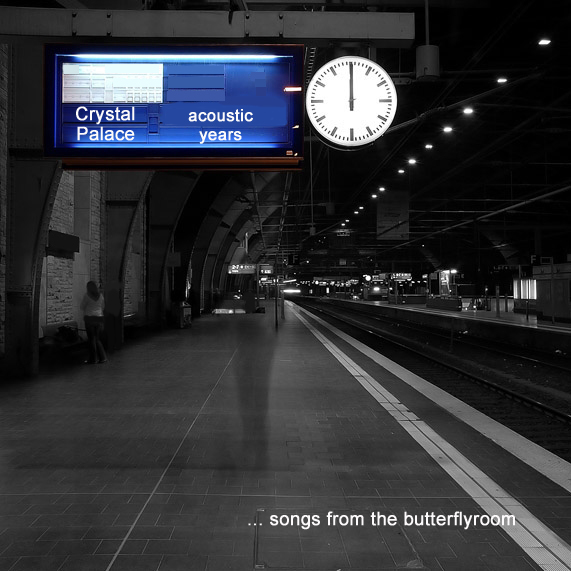 Acoustic Years from 2006

In 2002, we performed an acoustic set at a private festivity. Some people thought it was good to hear our songs performed only with piano and acoustic guitar. It's also much easier, as we usually need a lot of equipment on stage. Therefore we did some more gigs "unplugged" and hence the idea was born to re-record some of our previous songs in such a stripped down fashion. The album is sort of a little brother to "Through The Years." As a singer, it was great fun to record this album. We also used new techniques to record the album. As we are not a professional band - we still make music besides our day-jobs and don't have the money to work in a professional recording studio - we knew that after this rather tranquil
album we wanted our next album to be on a much larger scale. Therefore it was a good opportunity to gain experience with our new recording equipment.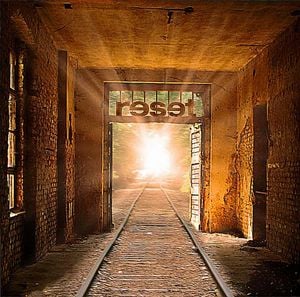 Reset from 2010

It all began with the fact that we had to leave our old rehearsal studio. It took some time until we found a suitable replacement. We had to build our new studio from scratch. When we were done with that, we started to jam. "Drowning On Dry Land" and "Distant Shores" were written this way quite fast.
During that time we wrote some more songs that we did perform live but which haven't made it on the album. Something new writing the album was that for the first time we had sort of a guide-line for the music by using lyrics by a friend of ours. During the writing process, our drummer Frank had to leave Berlin due to a new job and therefore the band for good as well .
At a gig of "Dream Theater" we fortunately made the acquiantance of our current drummer Feliks Weber. He is still studying and also involved in another band. Though scheduling became quite an issue, his creative input has made it all worthwhile.
For the first time we decided to outsource the mixing and mastering of the album, but we still wanted to keep control of things as well. Writing "Reset" was like a therapy for the band. Everyone pushed everyone else. When someone had an idea, everyone was willing to give it a try. We worked with a lot of loops.
Jürgen used a lot of new effects for his guitar-sound.
Most exhausting was getting the mixing and the cover art right. We only had a small budget and when you are a no-name band like we still are, people tend to take you not that seriously. For months we fought for every note on the album, spent nights in the studio and went to work after only a few hours of sleep and when the first mix of the album arrived, it turned out to be a disaster. But in the end everything turned out quite well and we're pleased with the result.

What is the latest update on your band and what are your plans for this year ?

We are looking forward to our record release party on June 11st. Other than that we rather have dreams than plans...Currently we have no other gigs lined up. That is due to the fact that "Reset" has found only little attention in Germany so far. Little-known German progressive rock bands have difficulty to get acknowledged in Germany. Reactions from abroad have been positive though! But for the time being it is impossible for us to tour countries like the United States or England. Nevertheless we would be interested to colloborate with international bands.
For January 2011 we´re planning to organize a litlle progfestival in Berlin.

How is the writing and creative process in the band?

We´re always jamming and then see what we have come up with. We´re recording every note, stock it and wait for a while...if it resonates. Every song is a collaboration of every member of the band.

How would you describe your music and which bands would you compare your music with ?

We don´t see ourselves as a typical "neo"progband! We don´t do long solos. The vocals lead. We are melody addicts! We don´t compare our music with other bands, other people do.
But we´re always astonished with whom people compare us. We used to be compared with IQ or Saga. These days people compare us with Dream Theater and call our music "progmetal".
We think this view is wrong. We only use elements of metal in our music. Listen to the whole album.
For example I would rather compare songs as "Damaged Goods", " Drowning on Dry Land" and "Distant Shores" to Marillion or Blackfield. And "The Darkest Hour" and " Break My Wings" are rather influenced by Steven Wilson.

How easy/difficult is it to promote your albums these days and how easy/difficult is it to get gigs?

Well, the internet has increased one ´s possibilities. We are on every important website like "Reverbnation" or "Myspace" , sitting all night long in front of our PCs trying to promote our album like many other bands. As mentioned before, there is some interest in "Reset" abroad.
Kinesis and CD Baby distribute our album in North America. You can download the album at Amazon.com or Itunes as well. Last but not least you can listen to the album in its entirety on our own website http://www.crystalpalace.de ! As mentioned before, for a little known band it is rather difficult to get gigs in Germany. Especially with this kind of music! So if anyone is interested in booking us, send us a mail...

What are your five favourite albums of all time ?

Jens : Marillion - Afraid of Sunlight - Brave
Jürgen: Porcupine Tree - In Absentia
Frank: Iron Maiden- Number of the Beast
the whole band likes Blackfield I;II

Anything you want to add to this interview?

Jens : We would like to thank you for your interest in our music and the support you give to unknown artists. Thank you and stay brave !

We will. Thanx to Jens & Crystal Palace for this interview. Their PA profile is here and their homepage is here