David's Lodgers are an exciting band hailing from Piacenza Italy. The five piece began in 2003 but several of the members have known each other since childhood. The unusual name of the band comes from their producer David, a man who helped the band in their early days by providing a practice space and later by helping them design their home studio. The band reminds me quite a bit of last year's newcomers Coral Caves in that they are attempting to fuse '70s progressive rock with their own vision of quality modern music. Composition is shared by the three main members of the band Luca Dallatorre, Riccardo Molinari, and Lorenzo Bernardini. All three are multi-instrumentalists sharing the duties of various keyboards, guitars, and vocals on the album. Their website lists two other names (G.Ziliani, E.Crippa) contributing horns, woodwinds, and loops-not sure if these guys are guests or new band members. Without any question, a band to keep a close eye on. Should appeal very much to fans of Crossover, Symphonic, and Neo-prog as all are touched on. The band claims more of an English influence than an Italian prog one and I believe Genesis is a favorite. (words by Jim Russell)
I caught up with the band for their story. Luca answered my questions.

--------------------

When was David's Lodgers formed and do you have any background from other bands ?
We founded the band when we were only 15. it was more or less 2003. it was our first experience, for everyone of us. the bass guitar player joined us just three years ago.
Why did you choose that name ?

It came just out of the blue! we needed a name 'cause we had to play that evening and my dad appeard on the thrashold and...that was it: David is my father's name, which we pretended was instead our producer's!
Which bands were you influenced by ?
The Beatles and all the italian and british progressive rock of the 70's. in particular Genesis, Pink Floyd, Gentle Giant, Yes are the british most important ones. Pfm and Le Orme among the italians. these are the "historical" ones. among the "new" ones there are Porcupine Tree and the Tool.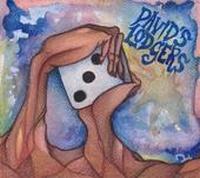 Please give me your long or brief thoughts and lowdowns on your only album to this date David's Lodgers from 2008
We think it is a good start. there have been good times and bad times. now we're working at some new pieces, merely instrumental ones.this is because what is really important to us is music, not lyrics.
What were you up to after the release of David's Lodgers ?

We have played in many locals here in Italy and during the last six months we were up to new pieces, retired in our studio.

How is the writing and creative processes in your band ?
First of all we decide the theme. Then we try to improvise something all together. every time we gather to practice the songs change because new and different ideas always come up.
Then, someone makes a more precise proposal. this is the first step for the definitive shape of the song.
How would you describe your music and which bands would you compare your music with ?
We try to commistionate different sensations, cause sensations are what we try to express. we don't feel near to anyone, for different reasons.
You chose to release your album yourself. How do you market, promote and distribute your album ?
The most useful thing is advertisement on the net. social network such as myspace are very useful. then there are live concerts as well.
How is your gigs situation ? Is it difficult/easy to get gigs ?
We're quite stuck now, actually. it's not easy at all. Our genre is not that popular in Italy.
What is your plans for this year and next year ?  
We're recording a new album right now. it is our most important project at the moment... hoping it will go well
What is your five favourite albums of all time ?
"selling England by the pound" by genesis, "close to the edge" by Yes, "the dark side of the moon" by Pink Floyd, "Revolver" by the Beatles, "Imagine" by John Lennon
A big thank you to Luca and David's Lodgers for this interview. Their PA profile can be found here and their homepage can be found here



Edited by toroddfuglesteg - June 08 2010 at 04:18