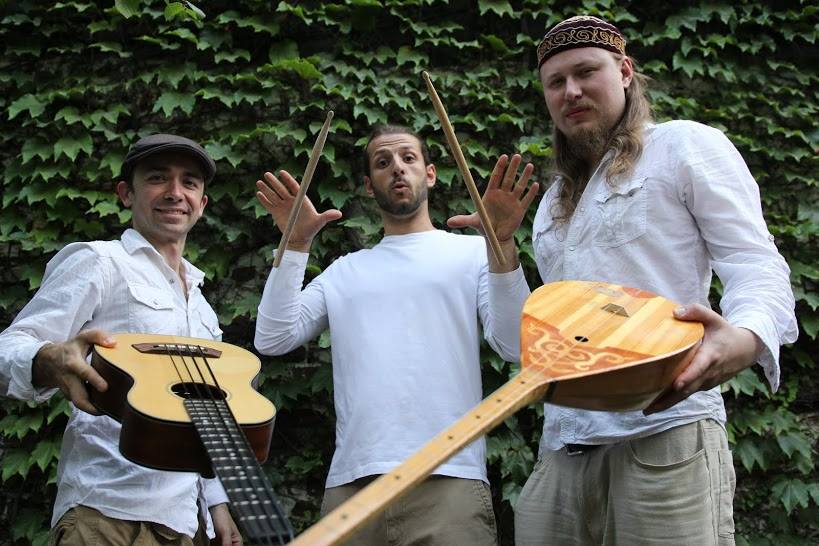 Consider The Source is a new US band within the Eclectic Prog genre. Their music has gathered a solid fan base during the last year or two.
I got in touch with them to find out what the buzz was about. 
#######################
When and by whom was Consider The Source formed and do you have any background from other bands ?

CTS was formed gradually by the three of us. I've known Justin since we were kids and Justin and Gabe met through a mutual friend. After ther very first jam we realized there was something special there and gradually went from practicing more, to playing shows, to playing out of town to touring and here we are. Our first jam was in late 2004.

Whose bands were you influenced by ?  

We are each influenced by many bands, musicians, writers, thinkers, actors etc... which shape our sounds as players, which inevitably gives us our sound as a unit. Some of the musicians are The Bad Plus, Mahavishnu Orchestra, Primus, John Zorn (Masada), Chick Corea, Shrinivas, Radiohead, king Crimson and many many many more.

To start with; please give me your (long or brief) thoughts and lowdowns on.......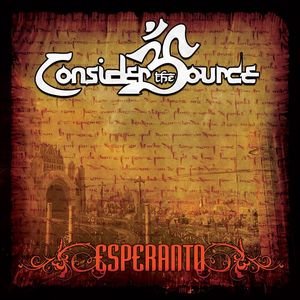 Esperanto from 2007

Esperanto was our first real release. We had a self titled EP before that but we no longer give it out. We worked with an amazing engineer named Joel Hamilton, who's recorded Sleepy time Gorilla Museum, Dub Trio, Tom Waits, Soulive and countless others. He was very knowledgeable and intuitive and we learned a lot working with him.

The songs on this album like "Tihai for the Straight Guy" and You Go Squish Now" really show the early stages of our fusion of Indian music with rock. They are raw and dirty and in your face  which was balanced by the more cinematic "Constantly Nostalgic" and our three acoustic tunes "Doumbekistan" "Between the teeth of trouble" and "Patterns" which feature us in a more toned down set up (Gabe on Chatturangi, Justin on a hand percussion set up and me on good ol bass guitar). This album also starts out with "keep your pimp hand strong" which became our anthem and one of our strongest openers up until recently and "The Great Circuiting" which was another fan favorite at live shows.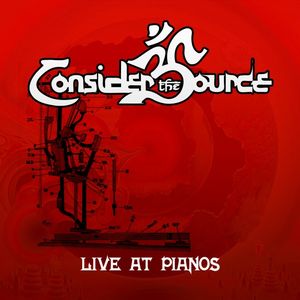 Live at Pianos from 2008

We've had some of our best shows at Pianos. We still play there every now and then even though our fanbase has gotten to large for it. The sound is so good and the stage is the perfect size and layout for us to connect with each other on. The sound guy there also really understands our sound. We ended up hiring him to record our latest album "That's What's Up" .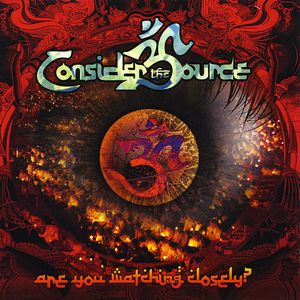 Are You Watching Closely? from 2009  

We've never had a preconceived idea of what an album should sound like really. We just write the songs and do our best to make them sound as best as we can. This album was more about the extremes. It was more middle eastern and more proggy though we didn't intend it to be. On the one end we have "The transported man" which is borderline math metal in it's composition


What is the latest update on your band and what is your plans for this year ?

 (This is Garbriel, I'll be answering the rest of the questions.) Well we have a lot on the horizon. On june 23rd we are opening for Victor Wooten at the Highline Ballroom in our hometown NYC, which is a big show with a musical legend. We also just finished recording our next full length album, "That's what's Up" which will release early fall right after we return  from our first international tour to Israel and Turkey, which we are very excited about. The album has 3 live songs and 5 studio tracks and has a more live feel in general than our last album, which was more produced and studio sounding. As always, we record the tracks live as band and then overdub coloring on top. It would be impossible to play our songs one instrument at a time in the studio like most bands do as the interaction between the 3 of us is really the most important aspect of our sound.

How is the writing and creative processes in your band ?

It varies from song to song. Sometimes one of us will basically write their part for a song and bring it in and well go to work on it, other times a loose idea will be jammed and extrapolated upon. When we cover someone else material, we'll play it together and a direction will form organically that sounds like us. As a band, we have a stock pile of songs ready to be worked on, but it takes us a minute to put a song together, even if the skeletal framework is basically finished when the song is brought in. It is a very organic and evolutionary process. Parts will be agreed on only to be deemed weak and replaced, and this process is repeated until everything feels right and natural. Just sa we want to be totally free when improvising together, we also want the composed parts to as cromulent and thought out as they can be,  to have the highest emotional impact and best express what the song says.

How would you describe your music and which bands would you compare your music with ?

That's always a terribly difficult question. For the sake of brevity, we describe ourselves as Sci-Fi Middle-Eastern Funk , but there is far more to our sound than that. We listen to a wide range or music, and each bring elements to the table from those influences that inform us sonically as a whole. We fuse elements of these influences-rock, jazz, classical and various "world" music(Indian, Middle-Eastern, Eastern-European)- in a way thats organic for us.
As for bands we sound like, again, its difficult. People have said everything from the Mahavishnu Orchestra to the Secret Chiefs and a bunch of things we dont neccesarily concur with. I think we have a pretty original sound, so its hard to compare it with other bands.

How has the reactions been so far to your albums and how easy/difficult do you find it to get any gigs ?
Reaction has been pretty amazing across the country when we have toured. It has been really surprising and made us all really happy the level of dedication and care our fans seems to have. People drive many hours to see us and really seem to be moved by our music, which is something we are thankfull for. Playing this kind of uncompromising music, the fact that people are emotionally impacted and listening is really something that we dont take for granted.  

What is your five favourite albums of all time ?

Tough question! Honestly, this probably would vary from day to day, but as of right now....
Not in order.
Mahavishnu Orchestra- The Inner Mounting Flame
Debussy- Orchestral Works
L. Subramaniam- le violin de l'inde de sud
John Coltrane- Ascension
John Coltrane- Stellar Regions

Anything you want to add to this interview ?

Thanks for reading this, if you havent already, please check out our music. hope to see you at a show.

Thank you to Consider The Source for this interview.