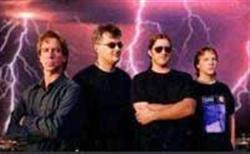 Chaos Code from USA is one of the many symphonic prog bands who has been bubbling around just under the surface for some time. They have been suffering from a lack of magazines dedicated to this genre in their efforts to promote their albums. But their music is still deserving a broader audience. I got in touch with Cliff Phelps from Chaos Code. 
He patiently answered my questions with some help from the fellow band member Patrick Gaffney.
When and by whom was Chaos Code formed and do you have any background from other bands ? Why did you choose that name ?
Chaos Code formed in 1997 by Mike Potter, (owner of Orion Studios), Phil Rous, myself and others. i had just left a bar band called "Second Nature" and wanted to join/form a band writing experimental rock. the other guys had been playing Genesis covers as "The Web" but lost their guitarist when they transitioned to an original band. when i arrived they had 3 very long and interesting (but unfinished) compositions. we worked these for a while, lost and added members and finally secured a line up and album (tapestry) in 1999. Mike Potter had to leave becuase of other obligations at the studio but remained close to the group and recorded sax and flute on our second album. the name Chaos Code refers to the relationship between chaos and order in the natural world. also there is an actual code called Chaos Code which is said to be oneof the hardest codes to break, that was fitting for us as we were still trying to figure ourselves out.
Whose bands were you influenced by ?
Early on the band was influenced by groups like Pink Floyd, King Crimson, Genesis, you know all the rest, Pat Gaffney brought some fusion influences like Jeff Beck, Universe Zero etc and everyone else who has contributed has come from a slightly different musical background so the influences are very diverse.

Please give us your (long or brief) thoughts and lowdowns on.....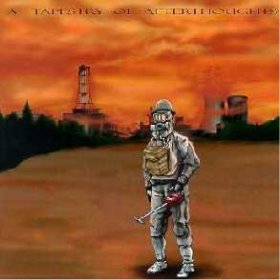 A Tapestry Of Afterthoughts from 1999

This was very much of an experiment. we spent many hours crafting the songs and the result was very honest and reflected where we were musically at the time. looking back each song has strengths and weeknesses. the highlights for me are "The Cave", "Days Of Reflection", "Silence" and "the Devil's Trombone" the last of which was sort of a crowd favoraite, i barrowed the name (and some lyrical references) from a scenes from the movie "A Clockwork Orange".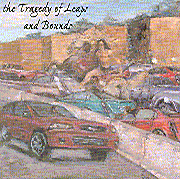 The Tragedy Of Leaps And Bounds from 2002
With a new line-up, we attempted to bring all of our different voices into focus musically. our best performances of many of these songs came after the recording sessions along with a couple tracks that were left over from the album.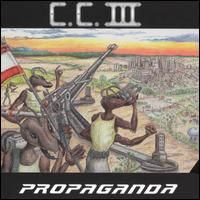 Propaganda from 2005
After the "tragedy" sessions we thinned down to a 3 piece and took time to arrange the new material. every detail was worked out and the album seemed to be cohesive. we got help from some other musicians on the recording and are very happy with the result.
There has been no new studio album since 2005. What have you been up to all these years, what is the latest update on your band and what is your plans for this year ? 
It hardly seems like 5 years has gone by. Patrick has been busy with Cerebus Effect and Turbomatic and i have been recording much new material with The New Eleven. scheduling had become very difficult for us and it was time to do something else for a while. i think in the future things will come back around and maybe there will be another album, but these things must happen in their own time. 
You are referred to as a mix of King Crimson, VDGG, Salem Hill and Jethro Tull. But how would you describe your music ?
 There is no shame in that i guess but i really don't think it's accurate. i think it's too easy to hear a flute and say "that sounds like Tull" for example. the music is made with the same instruments and in a similar spirit, but there's a lot more to it. the lyrics can be easily overlooked and i think maybe that is where we stand apart somewhat. also the contrasts and dynamic changes have always been a constant in our music. 
What is your experiences with the music industry and how do you take care of your three albums at the moment ?
Well, we are musicians and really not managers or promotors. progressive music being a relatively small market keeps us honest. there are no large financial pay-offs for making a great album or world tours to follow, just the satisfaction of creating something artistic that stands the test of time. we distribute the album independantly to retailers such as Syn-phonic, Musea, Kenesis etc. and they let us know when they need more copies, it's really that simple.
What is your five favourite albums of all time ?
We could fill this page with all the obvious choices, and i'm sure it would look similar to your list, but here are a few classic albums that maybe are not as common.  
 Rare Bird "Epic Forest"
 Gyspy "gypsy" (2lp)
 Arti + Mistieri "Tilt"
 Jeff Beck "Blow by Blow"
 Discipline "Unfolded Like Staircase"
Anything you want to add to this interview ? 
It is good to see that publications like yours and others are keeping this music alive. there are plenty of great bands out there that push the boundries of popular music, but without some clues it's hard to know where to start. We hope that some of your readers who are not familiar with us can take some time to "check us out".
A big thank you to Chaos Code for this interview

Chaos Code's PA profile is here and their homepage is here