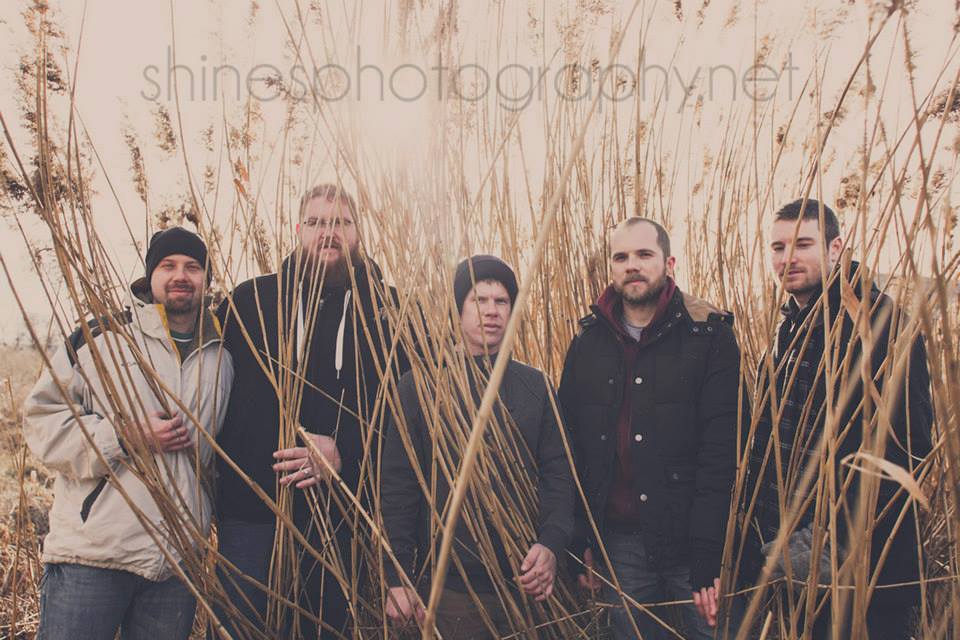 Chest Rockwell is a new band from USA which has created a good deal of interest with their last album. Their brand of Neo-Prog is pretty good. I got in touch with them for the Chest Rockwell story so far. 
The band members answered my questions.
--------------------
When and by whom was Chest Rockwell formed and do you have any background from other bands ?

Seth Wilson: Josh, you know the story, this is all you.

Josh Hines: I'd say the band officially started in the summer of 2004 when Nick, Stewie, and I started playing together. Seth joined in the fall of 2005 after we recorded Back to Square One and in my opinion that's when the band really started to take shape.
I've got a lot of background with other bands, I've played drums in Technology Vs Horse since October of 2005 and we're also working on our 4th album. I played bass in a thrash metal band called Commander from 2005 - 2007, we released an e.p. and a full length. Nick Rouse played drums and I played bass in a ska/punk-ish band called Pimpslap from 1997-2004 when we were in highschool and college, we released a few things but nothing major. At 28 years old Nick and I have played together pretty continuously for 1/2 of our lives now. I've been in a ton of other bands and on a few more records but I don't consider any of that stuff as big of a part of my life as the stuff I listed above. I lived with my parents for a long time working part time jobs so I was able to spend a lot more time playing in various bands all at once for a while but after Commander split up in 2007 I decided to just focus on Chest Rockwell and TVH.
Nick Stewart: The band started as Josh's solo project. He used a 4-track to record some songs and passed the CD along to me and Nick. We had both played with Josh in previous bands and were interested in playing with him again. We learned the songs he had written and started playing shows, writing new material, and becoming a band instead of a solo project.
Nick Rouse: i first heard josh's acoustic demo shortly before graduating college in 2004. the demo's creative song structure was new and exciting yet his unrefined sound and raw talent needed the focus of a schooled musician. i obliged and together with an old friend/solid bassist began to define the band.

Whose bands were you influenced by ? 

SW: smashing pumpkins, muse, led zeppelin, pink floyd, dredg, mogwai, mastodon, porcupine tree, coheed and cambria, mewithoutyou, red hot chili peppers, nine inch nails, janes addiction, tool, a perfect circle, rush, nirvana, alice in chains, pearl jam, queens of the stone age, dream theater,etc..
JH: I try not to let any one band have too much weight on me at a given time, I don't like the idea of subconsciously pulling from something too heavily. I'll go through phases where I just listen to one particular style that I don't typically listen to for a little while just to see if it has any effect on me. During the writing for Vs the World I listened to a lot of classical, then I went through a late 80s/early 90s gangster rap phase, then last year I went through a punk phase. I started playing bass at 14 so a lot of my guitar style is influenced by playing bass for a long time. I primarily played on just the top 4 strings except for when chording for a long time and I still have a bad habit of doing it. Seth constantly tells me I'm such a bass player on guitar hahaha but I think it helps us to have drastically different places that we come from as 2 guitar players in the same band.
If I were to list bands that I listen to a lot or that have had a big effect on me during my life at some point the list would read something like this: Red Hot Chili Peppers, Faith No More, Radiohead, Sigur Ros, Primus, Muse, Mogwai, Rage Against the Machine, early Van Halen, Danzig, Rancid, Suicide Machines, Jane's Addiction, John Frusciante, Rammstein (big guilty pleasure), the Yeah Yeah Yeahs, Nirvana, etc.
Lyrically in the beginning I was influenced by just whatever was going on. I didn't know how to write lyrics and you can really tell by that early stuff. As time has gone by I've tried to learn from my mistakes and focus more and make things go together to create a better "whole" product.

NS: For me, I'm influenced by a lot of different bands like Pink Floyd, King Crimson, Radiohead, Tool, Soundgarden, Helmet, etc. Those bands all contributed to the way I view and play music, but there are a ton of artists from lots of genres that have influenced me to some degree.

NR: i cut my teeth with alternative and so will always be my foundation. i later played in a ska band with a horn section. i like the energy of punk, the feel and atmosphere of classic bands, the freedom of jazz. i admire progressive bands for their talent but think most lack the range of emotions which music is able to create. chest is a prog band with complicated meter but not insomuch that the melody is lost. this retains the essence of music- emotion.

To start with; please give me your (long or brief) thoughts and lowdowns on.......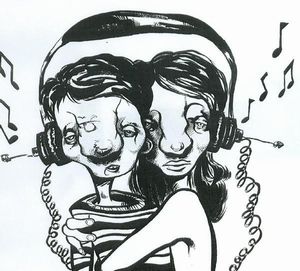 Back to Square One from 2005 

SW: not on.. but like to play a couple of songs off it from time to time, 9:18 and 7

JH: Sadly I can't really recommend this album to much of anyone except complete-ists. About 1/2 the songs on it I wrote and recorded for a Chest Rockwell demo by myself in the winter of 2003/2004 and we recorded them as a band later. The other 1/2 of the songs aren't terrible but they're certainly not what I would want people to know us for. The lyrical content is just scattered all over the place, the music isn't very cohesive, songs aren't structured well for the most part. We recorded the first 5 tracks on it at the studio run by the singer from Commander in August of 2005 in Auburn, KY; we recorded tracks 6-9 at MTSU in Murfreesboro, TN as part of a student project for our friend and producer Jon Craig during the fall of 2004; and the last track I recorded on a couple 4-tracks in my dad's garage. We hardly ever play anything off of it live but when we do it's usually Why Do I Feel Like I Just Rule Everything (now just known as 7), Nine Eighteen, and occasionally Axe to the Shoulder or Y'all Are Dude if we have a really long set to fill. Spired is probably my favorite song on it but we've never played it live. Seth not being in the band during this album really makes it sound significantly different than the rest of our stuff.
NS: This was our first attempt at a full-length album. It was recorded in two different locations at different times so the songs don't flow like they do on our other albums. It was when we were still a three-piece and trying to craft our style; it definitely has a "first album" feel to it. To me, Back to Square One is like old pictures of yourself when you were a kid—nostalgic but slightly embarrassing.
NR: it had its moments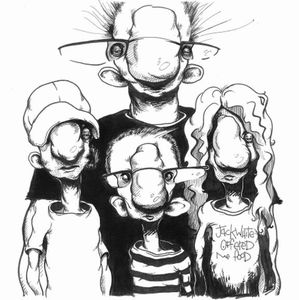 Chest Rockwell vs. The World from 2007

SW: Feel that it was a very ambitious album, maybe not exactly what we wanted it to be, but really happy with the way that it turned out. Was a blast to record, what more can you want from 5 guys in a basement for 3 days.

JH: To me this is when the band really began. After Seth joined everything changed for the better and we started to head in the direction we've currently taken. We wrote it in about 6 months, which is the fastest we've ever written an album. It wasn't really set out to be a "concept album" and it's certainly not by the ordinary standards, but it was intentional that all of the songs flowed together and connected and the lyrical content is all together. Musically we started trying to be more complex and Seth added a lot of effects and space that we never had before and that really helped out. I think we overdid it at times because there isn't a single chorus on the entire album and lots of parts don't ever repeat but honestly I've always been really proud of it and how it was created despite not being top-notch recording quality.
Lyrically, as cliche as it is, I was going through a long spell of depression so I used the songs and the lyrics as a way of dealing with it, as many many people have done before. Only 4 years later it almost seems ridiculous to me that I was so down and out at age 24 so I hope nobody holds that against me and just chalks it up to a learning experience. Rest assured, women had nothing to do with it, I took a vow to never write songs about women after Back to Square One came out. It was just one of those periods in your life where you feel like you can't break out of a funk and don't know why. We recorded the whole thing in the summer of 2006 in 3 days in the basement of my aunt's old house that we used as our practice space, known as The Lair. We carpeted literally everything down there then Jon Craig brought a bunch of equipment up and we laid it down. Possibly the most fun 3 days I've ever had.
NS: Vs. the World was the first time we recorded with Seth on second guitar and it was much more ambitious than Back to Square One. We gave the album continuity between songs that's similar to more prog-oriented concept albums. We recorded it in our old practice space which was a basement at Josh's cousin's house on a shoestring budget over the course of a weekend. All things considered, it turned out better than we expected and it's still fun to listen to on occasion. Without trying to sound cheesy, it's the album where we really started to discover ourselves as a band.
NR: it had its moments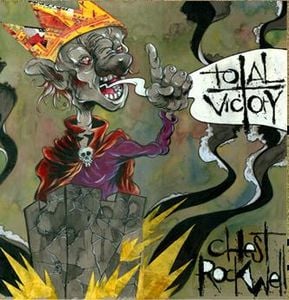 Total Victory from 2009

SW: Jon Craig really came through for us on this one, his production quality was top notch. This album sounds leaps and bounds better than Vs the World. I feel that the songs are a lot more solid, and our musicianship has grown from playing with each other.

JH: This album, to me, is what I would really like for us to grow from. We didn't write a new song after recording Vs the World until about 9 months later and that song was Mortal Universe. It's funny now because I feel like that song sort of sums up the whole album and it was the first one written. We have talked about various musical ideas before, like different concepts for albums and whatnot and somehow we settled on this one being a "trilogy of trilogies" although it didn't really pan out that way. The first couple songs are definitely more poppy and radio-friendly, Within 10 Paces is just sort of there (Nick Rouse claims its his favorite despite not playing anything on it), the Body Props are a little softer and somewhat quirkier, and the last 3 are the heavier ones.
In terms of lyrics, the words that I would use to describe myself are vegetarian, liberal, somewhat of a socialist, and atheist and those things pretty much dominate this album. Those things have pretty much made up my life for as long as I can remember but somehow didn't control an album lyrically until this one. As much as it alienates a large portion of people out there I've always felt like if you have a platform to speak on then you have to speak on what matters to you and I finally did that here. I just try to find a gray area and not make it so obvious and not sound like I'm preaching about things. It's funny because I'm the only vegetarian/animal rights person in the band but that part of my life pretty much directs my thinking all the time and the rest of the guys are forced to stand behind it hahaha.
The album took us a little over a year to write and we recorded the music for it in 2 days in the summer of 2008 and the vocals were done in 1 day a month later. It was done in a nice studio a little outside of Nashville, TN by Jon Craig and I think it is by far superior in every way to all the work we've done before.
NS: Things came together well with Total Victory. We went into a nice studio with better material than we had before and a solid idea for how we wanted the album to sound (as a whole). If Vs. the World is the album where we "discovered" ourselves, Total Victory is the one where we really came into our own. Before, we were being told quite often that we had our own sound, but after this album, we really started to understand what our sound is. I'm particularly fond of "Mortal Universe," "Eleven is the New Seven," "Body Prop 3," and "Being an Able Man. There are Always."
NR: it had the most good moments.
 
According to your website, you are currently recording a new album called Hoisting the big one. Please tell us more about this album.

SW: Gonna be the best one yet! I really enjoy playing everything we have written for this album so far. I think that the songs are a lot more solid than Total Victory, and I feel that we are still growing as musicians individually and as a band. Since we are taking our time on writing this album, the songs are a bit more polished, and i believe we are going to have more of an idea what we want to accomplish when we go in to the studio.
JH: Hahaha, it's not actually called Hoisting the big one but I can see now why you would think that. We got a review for Total Victory from Belgium and in the translation it somehow got worded that "they do not lack much left for them to hoist the big one" and we thought it was hilarious so we've been saying it. I have no idea what the actual album title will be but I'm thinking about using Hoisting the Big One now after all of this, it's too funny to pass on. We've written the music for 5 songs and recorded demos for them but I haven't put vocals to anything yet. I've written some lyrics but I always wait awhile before trying them out. I've got a couple more songs that need finishing up and Seth has one but after that we don't have anything else we're working on to my knowledge. Nick Rouse has said before that he thinks we don't write enough songs for the albums so we're going to try to write at least 12 or more and then narrow it down to the best ones, something we've never done before. So, it'll probably be a while before we record again but we're hoping before the end of the year. We've been releasing records every 2 years since our first one came out and I hope we don't break the trend this time but it's possible since we write so slowly and the older we get the more the rest of our lives seem to get in the way. So far out of the songs we've written 2 of them are possibly our heaviest yet, another is being dubbed "Colossus 2" because its sort of in the vein of Colossus from Total Victory, another one was written largely by Seth so it's a bit different because I'm forced to do more lead-like things rather than my usual rhythm role, and the last one I wanted to write a post-rock shoe-gaze type song but in my opinion it ended up sounding more like it belongs with the Body Props from Total Victory. That's about all I can really say about the album right now, we're hoping to do some shows later in the summer and debut a few of them out.
NS: That's a tentative title. Musically, this album will be a natural progression from Total Victory. We haven't finished writing all the material, but there is a good balance between heavy and soft on the songs we have. The songs are more focused than before without losing our progressive sensibilities.
NR: so far this ones full of great moments

What is the latest update on your band and what is your plans for this year, besides of the new studio album ?

SW: i dunno, play a few shows, finish writing songs for the album, and hopefully get into a studio by the end of the year.

JH: We haven't played any shows since late last summer so we'll probably get back out there live this summer a little bit. We played possibly more shows last spring and summer than we ever have before in support of an album and I know that we all needed a little bit of a break from playing out for a while. So, we've got a couple shows booked, one with my other band TVH and the other is an acoustic show that will probably just be Seth and myself. I imagine we'll book some more but we're not really looking to play out a whole lot right now. We usually need significant time to focus on new songs and the more we play out the more we practice existing songs and don't write anything.
Other than that we just hope to keep spreading the word about the band as much as we can. Trying to get more press, things like that. This interview is actually the first in a long time that we've done. Nick Rouse and myself just spent some time overseas so we need to get back in the swing of the band again, hopefully with some new found inspiration.
NS: That's pretty much it, aside from playing more shows and trying to get our music out there to as many people as possible. That and world domination but that's a given, right?
NR: our writing gets better every year. its just a matter of time before the world finds us.

How is the writing and creative processes in your band ?

SW: One person(usually Josh) brings in the main idea for the song, then we all just do our thing and add our own parts. We play around with adding other parts or riffs and work out the arrangements.
JH: It's undergone a bit of a transformation lately. On the first 3 albums I would usually bring in something of a skeleton for the songs, like my guitar part totally laid out with loose ideas for other parts and the guys would help me tighten the arrangement up and then write their own parts for it and I'd write lyrics last. But on this new stuff it's been more collaborative from the very beginning, we've sort of jammed out parts, written stuff on the spot together, other people have brought in the outlines for songs. I think out of the 5 we currently have, 3 have been started by me, 1 by Seth, and 1 by Stewie, so it's definitely been different and changed up our roles somewhat. I'm not used to having to write lead-ish parts so that's new for me. Nick really wanted me to focus more on vocals this time, putting more attention on that than anything else and I really intended to do that but honestly I haven't. I'm never going to be a great singer by any means so I'm trying to just work with what I have. Nick is really the one guy in the band that has the ability to keep me in check. Every time I have something too ridiculous in mind Nick will bring me back down to Earth and I'm glad he's there to do that.
NS: For most part, Josh will show the rest of us ideas for a song and we'll latch onto the ones we like the best and start building songs around those ideas. However, there are also songs that were built around ideas from the rest of us. We all bring our own elements to each song and we typically write our own parts.
NR: creativity comes in waves. we have to make as much of that time as we can. playing a lot seams to increase productivity and quality of songs, but we also must realize droughts and not to be forceful. most songs are written initially by one person but we all contribute to the final arrangement.

Your image is pretty much cartoonish, street cred and South Park'ish. Your music is more like classic bands like Riverside, Yes and Dream Theater. It is like a symphony orchestra playing Beethoven's fifth symphony in swimming trunks and bikinis. But how would you describe your image and music ?

SW: Our image really has nothing to with our music, if you can call it an image at all. The 'cartoony' characters on our album covers are the creations of our very talented artist friend Matt Simone. He has created a whole world with these types of characters in his artwork.
JH: Wow hahahaha I never thought of it like that. In terms of album art, the image of the band was created by our good friend Matt Simone. He's an artist out of New York that moved down to Kentucky about 8 or 10 years ago. We wanted him to do the artwork for the first album so we gave him all the song titles and album info to incorporate into it and then just said do whatever you want. We loved how it turned out so we keep going back to him. I really love the Vs the World album cover since it's his interpretation of us at the time. He's got his own style for sure, this twisted world with these characters and the mixed media that he throws in. I've loved his art from the moment I first saw it and I'm really happy he's agreed to keep working with us despite some of the reviewers out there not being into it.
I'd say the rest of our image is us just being 4 normal guys and trying to let the music speak for us rather than what we look like. We don't try to sell our stuff live by going apesh*t on stage, we just try to play the songs and put as much energy into it as we can without f**king up and hopefully that will appeal to somebody. I'm not real into gimmicks and 'looks' for bands, I don't like the idea that somebody that has never heard us would be able to tell what we sound like just by looking at us. Nick lost his hair years ago, I'm losing mine, Seth's is thinning, Stewie is almost completely gray, we lost any marketing edge we might have had probably before we even formed the band hahaha. Seth has often referred to us as the ugliest band in Bowling Green.
As much as we take the band as a whole and the music seriously, we've been friends for much longer than we've been in this band so there's a definite aspect of playfullness that friends have over guys that are just bandmates and I think that's evident with us. The song titles usually have nothing to do with anything other than being some kind of inside joke. Sort of like "hoisting the big one" and "believe the magic" when we had that phrase going on. I think our choice for cover songs is a good representation of us feeling like we can just do whatever we want and not care how it comes across. I don't know of any other band that has covered Hall & Oates' "Maneater" and Metallica's "Master of Puppets" at the same show.
NS: We don't aim to have a specific image. Our album covers have a cartoonish consistency because we always have our friend Matt Simone to do our artwork. In terms of how we look as individuals, we don't really have an image, unless you'd count jeans and t-shirts as an image.
NR: well... that makes us sound pretty stupid. maybe we need to work on that.

I guess your albums is self released. How is your distribution and sales figures ?

SW: Josh, this is all you...
JH: Yeah everything has been self-released up to this point and each time we're hoping that the next album will change that. As much as I'm the one that handles all of the business stuff I have no idea what the sales figures are. I've never kept good records of that stuff for whatever reason. I'd honestly say that sales figures for the albums are probably all pretty similar, I'd guess that we've sold a few hundred copies of each album and sent out between 50 and 75 of the last couple to reviewers and radio stations. We don't make any money at all from album sales, usually just enough to cover recording and pressing the next one. But we bought a trailer last year so that took a chunk of money from us, not sure how we're going to come up with the funds to record again right now.
Distribution for us sucks, really. Without CDBaby and their help we'd really have a hard time reaching people. We sell stuff at shows ourselves but there aren't really any stores in our area that support local music so everything else has to be done on the internet. CDBaby has been great to us as an unsigned band since they have their fingers in so many different outlets, Amazon, Itunes, tons of others.
At this stage in the game all we are really looking for is better distribution. I'm repulsed by the idea of being a rockstar but I wouldn't mind being able to make a little money at this and reach new people. I'd love for some small label out there to take a chance on us and release our back catalogue along with new material but we'll keep playing as long as we can regardless of that ever happening or not.

NR: don't know don't care

What is your five favourite prog albums of all time ?

SW: no input for this one.
JH: I think this is the point where we lose all the respect of the progheads out there that like us. None of us really listen to a lot of prog to be honest with you. Stewie probably listens to more than the rest of us. I like the classic bands, Rush, Yes, King Crimson, etc, but I've never really been a proghead myself. I'm not sure how this band ended up on the fringes of prog but I'm glad we did. The fans have been good to us despite us not being a typical prog band, or a prog band at all by some people's definitions. If I had to give my top 5 albums of all time that have had the most effect on me, I'd say Radiohead's OK Computer, Jane's Addiction's Ritual de lo Habitual, Red Hot Chili Peppers' Blood Sugar Sex Magic, Sigur Ros' (), and I'll leave the 5th one up for grabs right now.

NS:
1. Red by King Crimson
2. Moving Pictures by Rush
3. Fragile by Yes
4. Ænima by Tool
5. Systematic Chaos by Dream Theater

Anything you want to add to this interview ?

SW: Not really anything... music scene in america sucks... lol...
JH: Thanks for taking an interest in us and taking the time to do this interview. Playing shows to 20 people in our own hometown takes its toll on us so knowing that we have people across the world that enjoy what we're doing gives us the extra push to keep it going. Hopefully our best work is yet to come.
NS: Thank you for your time. It's always nice to see a positive reaction to our music, and we really appreciate the exposure.

A big thank you to Chest Rockwell for this interview. 

Their PA profile is here and their homepage is here