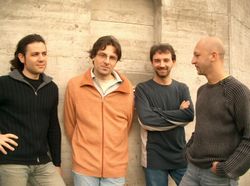 Mad Crayon is one of the new RPI bands. Their music is lush and with a lot of flavour.  
I got in touch with the band to find out more about them. 
+++++++++++++++++++++++++++++
When and by whom was Mad Crayon formed and do you have any background from other bands ? Why did you choose that name ?
ALESSANDRO DI BENEDETTI : Mad Crayon was formed by Alessandro Di Benedetti, Daniele Agostinelli and Mario Spinetti, two keyboardists and a drummer in 1986. The name was funny and simple, there isn´t a specific reason for that choice, and MAD were the initials of our names, so... why not!:) Mad Crayon was our first band.
In the years other people joint the band, such Luca Cleri on the guitar, Daniele Vitalone on guitar and bass, and Stefano Fabiani as drummer, as Spinetti left.
The last change was due to the left of Luca Cleri: we found a brilliant guitarist in Federico Tetti, those years playing with another band: Harlequins.  
So the band is still now with Di Benedetti, Agostinelli, Vitalone, Tetti and Fabiani.
To start with; please give me your (long or brief) thoughts and lowdowns
on.......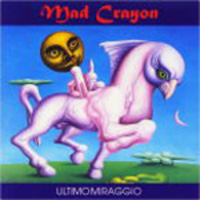 Ultimo Miraggio from 1994
ALES: Our first studio work was almost totally taken from our first demo tape: at Cygnus Records (Vynil Magic) liked very much the work and so they decided to turn directly in an album. As far as I know, that was the first time for an Italian prog band, to have the demo published as a record. We decided to add some songs, like "Ultimo Miraggio", and to replace the English version of "Fiore di Luna" (Moonflower) with the Italian lyrics. The song that opens the cd "Lost in Years" is the demo version, the last "Persa nel Tempo" is the Italian version recorded later. So you can hear the difference in the sound and in the style. Most of the compositions were mine, some by Daniele Agostinelli (Dance of Puppets) and some from Daniele Vitalone (I Giardini di Zoe).
I think that in our first work there is some excellent material, good even now days. Ultimo Miraggio was very well accepted all over the world, and still now we receive some enthusiastic reviews by people that appreciate those songs.  
But it was deeply influenced by Genesis music: "Rapids to the distant sea", or "Ultimo Miraggio", for example, are long songs Tony Banks style. That is great for a prog fan, but not for a band that wants to create an own style. Was only the beginning of our musical journey...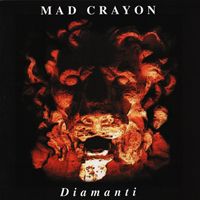 Diamanti from 1999
ALES:  Diamanti is more complex album. This because we tried to do something different from Ultimo Miraggio, more incisive and rock music, with more complex  
composition. The album was mainly composed by me, but the influence of Daniele
Vitalone was growing, so the music results in a more coloured design. "Allegra
Brigata" is a long and beautiful song composed by Vitalone, and little by me, that shows how the music influences was multiple, and were going to generate a curious style. Stefano Fabiani, the drummer of Ultimo Miraggio, left the band just before the studio recordings for Diamanti, so we called a session drummer to play in the album. This resulted in a new drumming style, maybe not deeply progressive, because the new drummer Stefano Crudele was playing jazz - fusion music at those years. In those years the guitarist changed too, and almost all the guitar parts was recorded by Federico Tetti.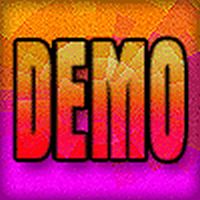 Citta'Frontale from 2002
ALES:  Città Frontale was a demo in which we tried to put our new style of prog music. We was influenced by the electronic music, new sounds, sequencing and new synth sounds of those years, so we wrote a science fiction story and decided to do something similar to a concept album. Daniele Vitalone wrote "Preda", I wrote "Re Schiavo" and "Gabriel", but anyone in the band modified the arrangements of the songs to reach a new sound. That work was the initial step to our third album, just released, Preda.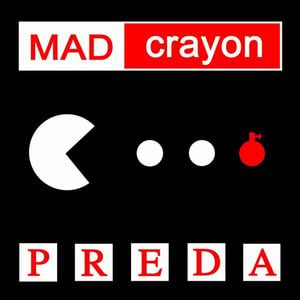 Preda from 2009
ALES: Preda is the result of years of studio work. The songs of the album was
deeply studied, played and modified. Some songs were so modified in the years,
that you can barely recognise them in the final version (and you can hear this by listening Città Frontale demo and the "Preda" version of the same songs). This  
album is the result of every member of the band style and musical preferences.
For example "Glorioso Destino", in Diamanti, was written by me and recorded
without change a single note. With Preda all the songs are changed deeply, so that the result is influenced by each member, Federico Tetti and Daniele Vitalone over all. It is a concept album, based on the story we wrote for Città Frontale. The Genesis era of the first cd is far away. In Preda there is a lot of music influences, from jazz fusion to classical, from Ozric Tentacles to Porcupine Tree... an so on. But the important thing for me, is that the sound of the album and the style that we created is something unique, never heard before. We hope to bring something new to the progressive music, too often looking at the past. And we are very happy to see that many prog lovers like Preda, because this means that our goal is reached.
From 1994 to 2009, you have released three albums and one demo. What have you been up to all these years ? 
ALES: When Stefano Fabiani left the band, in 1997, we tried to replace him with a  
new drummer, but there was very difficult to find one as good as Stefano. So we
released Diamanti and we stopped our live performances for years. We never stopped to play music in our studio, we´ve been working for years at new music. We tried to return live in 2004 with another drummer, but he wasn´t a prog lover, and his style was not so good for the band. So we performed a simplified version of the songs, but this resulted in a poorer music for our standards. So we decided to dedicate all our time to prepare Preda, a very complex work for us, that needed three years to complete. For Preda we called again Stefano Crudele for the drum recordings.
DANIELE AGOSTINELLI: In those years we did a lot of studio work, not only for Preda. We recorded Città Frontale and other two demos with never published songs, and we had collaborations with Musea-Colossus projects as Kalevala with the track: "Il suono dei ricordi", The Colossus of Rhodes with the 23 minutes long suite: "Come vento tornerò", very appreciated by prog fans, or the last Dante's Purgatorio with the instrumental track: "Is it the price for redemption?", in which we used for the first time real violins.
What is the latest update on your band and what is your plans for this and 
next year ?
ALES: Some months ago we called Stefano Fabiani again, so he had re-joint the
band. These days we are working together to play the entire Preda album live.
We are planning to do some live shows as we´ll ready and we are working to promote the album. Preda was released only in the digital version, available on the online stores like iTunes. But there is request of a physical cd version of the album, so we´re planning to release it as soon as possible.  
And we hope to write new music too! There is a lot to do.
Mad Crayon is clearly a part of the new wave of RPI (Rock Progressivo
Italiano) and can be compared to Banco. But how would you describe your music and which bands would you compare your music with ? 
ALES: Every member of the band has his own music preferences. I like classical
music, for example, from Debussy to Shostakovich. But jazz fusion bands too, like Weather Report or Yellow Jackets. Genesis are my referring band of all time, as Gentle Giant. The music of Mad Crayon in the beginning was deeply influenced by my style and preferences, but today is a complex mixture of the preferences of all the members, because every song is deeply elaborated by every one, in the composition, in the arrangements, in the sound and in the lyrics.  
DAN: Just to summarize the influences of the others I can say: Pink Floyd, PFM, Banco, Area, Ozric Tentacles, Gong, Magma, Tangerine Dream, Art of Noise, Zappa, Porcupine Tree...
How is the scene in Italy right now ?
DANIELE VITALONE:  Despite the fact that it's very difficult to find a label that believes in a prog band, or places to play progressive music, in Italy there are many prog fans and many bands that play this music. I think that the potential audience of prog bands in Italy could grow exponentially if these bands could have the right places to play their music. And if you listen to the music of these bands you'll discover many new ideas and influences, not only a genre facing to the past, to the golden age of '70. Our goal is to play live as much as we can to reach new listeners, even the youngest generation. Otherwise prog music will always be dedicated to the same people.  
What is your experiences with the music industry ?
ALES:  Not so good. In the past there was someone that try to invest on new bands, and helped us to produce our music. Now the industry is still. Awaits that you produce the music your own, then give the master and pay to produce some copy of the cd. You have to risk, you have to put the money, you have to pay for studio recordings and produce the album. They want years of rights of your music to sell copies that you have paid for. So for now there's only electronic self distribution, but we are working to produce a physical cd edition of Preda in the near future, because we know that prog fans love to have the cd, with a booklet and covers.  
What is your five favourite RPI albums of all time and what is your five 
favourite non-RPI albums ?
ALES:  I´ll say my favourite non-RPI albums. Selling England by the Pound, Wind and Wuthering, Foxtrot by Genesis (but it´s hard to make a choice!), Acquiring the Taste by Gentle Giants, Brain Salad Surgery by Emerson Lake and Palmer.  
DAN: I'll name only one record, not because this is the best prog record of all time, but because after I listened to it I understood that was the birth of my great passion for progressive music: The Least We Can Do Is Wave To Each Other by Van der Graaf Generator.
FEDERICO TETTI: About the RPI albums, I can say AREA, Arbeit macht frei and CRAC,  Napoli Centrale - Napoli Centrale, PFM - Storia di un minuto, BMS - Io sono nato libero.
Anything you want to add to this interview ?
We just want to thank you and ProgArchives for this interview and support!
A big thank you to Mad Crayon for this interview.



Edited by toroddfuglesteg - December 16 2010 at 06:24