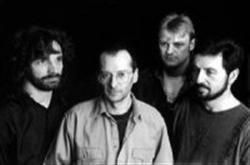 I have to admit that Final Conflict was a new band to me until Agnieszka from Metal Mind suggested this band as a suitable candidate for my torture-interview sheets. Or as they are now known as; The ProgArchives Inquisition. I had a look at their homepage and their PA profile and found a band who really need more promotion here among us. Their music hits most of us straight between our eyes. I got in touch with Andy Lawton in Final Conflict and got his replies to my questions.
When was Final Conflict formed…………………
FC was formed in 1985 by myself and Brian following a long discussion over beer regarding how unhappy we both were playing in various rock bands and churning out the same old cover songs. I wanted to try something different that would satisfy my wish to write my own music and lyrics. We both agreed that a new approach was needed and soon discovered that we had completely the same musical taste and a connection when it came to writing and performing. We had both played together in earlier bands but had never really found a direction. We released a song on a compilation album called "To boldly go" when we played in a rock band called "Executioner" The song "Fly to the Rainbow" was well received and we have spoken about possibly making a new recording of it sometime in the future.
Which bands were you influenced by ?
In the early days my main influences were Pink Floyd and Marillion. However, I also loved listening (and still do) to Rainbow, Rush, Van Halen and many other rock bands that were around at the time. I have a pretty wide variety of musical tastes which I think help in the writing process. Influences are always important but so are originality and the bravery to try something new.
What is your thoughts and lowdowns on ………………..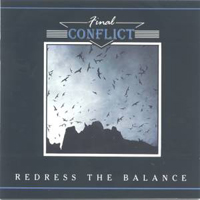 Redress The Balance
This was an album full of highs and lows for me personally. We had secured financial backing and had found a recording studio in the Goalhouse that was to play a huge part in the history of FC. However, when things happen as quickly as they did tensions appear and it was soon obvious that the band was split into two factions. We were under pressure to finish the recording of the album and in the meantime had to draft in two new members to replace the keyboard player and drummer who went separate ways to FC. In hindsight, too much negative energy was wasted on the fall out and consequently the recording process was very difficult. On a positive note, songs such as "Rebellion" were written and are still played live today as part of the FC set list. A memorable album to say the least.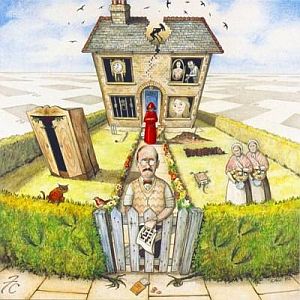 Quest
What a difference a stable line up makes!! This album was a pleasure to write and record and also saw Steve and Chris join full time on keys and drums. We decided that we wanted a concept album again (we had already written two earlier concept albums called "Channel 8" and "The Time has Arrived" which were released in cassette format only) A basic story line was discussed and the music soon followed. Again, songs from the album are still played live with songs such as "All Alone" firm favourites with fans.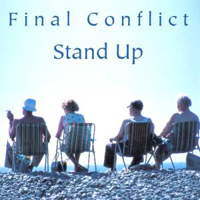 Stand Up
5 years between albums is too long, however we had spent long periods promoting the "Quest" album live and had taken it to Europe where it was well received. It also really gave us a chance to transfer the live energy and experience of live playing into the studio. This album definitely had a rockier edge and lyrically I was confident and had found a new subject……..social unrest!! We were also now far more competent with our recording techniques and I again enjoyed completely the writing and recording process. We had by now an understanding between ourselves that conveyed into the songs. Every member had a free role, which made for interesting discussions late into the night about the right way to go!! I have always felt that this album also allowed Steve to experiment with new sounds and sequencers which he introduced into the songs "Stop" and "Stand Up" and allowed the guitars to also create a new fuller sound. Unfortunately although well received by the critics and fans I always felt that the record company at the time never realised its full potential. We were also tied into a 5-year deal that meant we were tied to the company and could not re release it. The good news is that 2010 will see the album re mixed and mastered with 2 new bonus tracks. Happy days!!!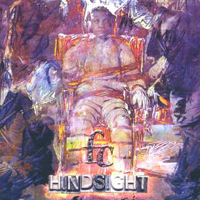 Hindsight
This album contains some great songs and lyrics. For me though this period was a dark one with personal problems reflected in my song writing. Not a happy period personally but an album that maintained our progress during difficult times.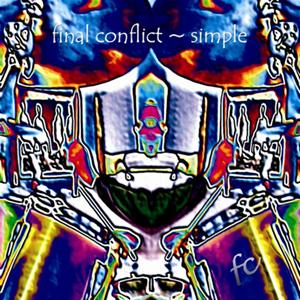 Simple
This was meant to be a tribute to 20 years in the business and saw re recordings of our favourite tracks over the years. Chris Moyden our drummer had complained of feeling unwell during the recording process and was later diagnosed with cancer. This came as a massive blow both musically and personally. Chris had recorded most of his drums and wanted to continue with the album. We respected and admired his tenacity and determination to complete the album and it was an emotional day when it was released.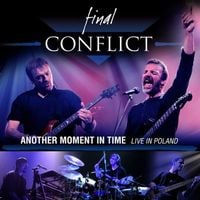 Another Moment in Time
The addition of a very young Henry Rogers to the band had made me realise that energy and enthusiasm were what had made FC survive all these years. I wanted to capitalise on this and so recruited Baz Elwood on bass to capture the new style and feel that Henry had introduced. Right on cue came the invitation to record a DVD and live CD with Metal Minds in Poland. We had always had a solid following there and the gig and recording was brilliant. Watching the DVD now you can feel the energy created. Baz and Henry were naturals and gave the music another dimension. Its now amazing to see youngsters at the live shows along with the older fans. It's also made us step up to the game and embrace a new more modern edge to the band. I love the mixture of old and new and we have given the rhythm section a free role to express themselves.
What is the updates on your band ?
Since the release of AMIT we have been extremely busy with gigging and writing new material for the forthcoming album "Return of The Artisan" We also wrote 2 new tracks for the "Stand Up" re release and a song for a as yet untitled film called "Keeper of Conscience". Currently we are recording a version of the Flower Kings song "A Kings Prayer" for a tribute album to the band. I love the song and can't wait to hear the finished version. Writing is fluent and the band has a harmony that will reflect in the new material. The Gaolhouse has undergone renovations with the control room moved upstairs and a sound booth installed downstairs to record vocals and drums. The plan is to upgrade our recording equipment further to enable us to deliver the best possible quality possible. I guess as soon as the album is released we shall look to go back out on the road to promote it and hopefully enjoy its success.
How is and was the writing process ?
I wish I knew lol!! In all seriousness we now have a format for writing. As all band members have a diverse taste in music we usually take a single idea and add our own parts with a free reign to do what is needed. Sometimes a song will develop from a lyrical idea or sometimes a musical idea and we usually build on it from there. We will then rehearse the song live in the studio until we feel comfortable with the structure and content. Everyone in the band has a contribution and it's amazing how an original idea can manifest into something completely different just by another musical approach from another band member. The recording process usually brings further input and ideas from everyone as listening back in isolation highlights any possible improvements. It can be frustrating because you almost try to achieve the impossible and want to keep on adding and improving. I still listen to our back catalogue and wish that I had added something here or there. Musicians………….we're never satisfied!!
You are described as a neo prog band, but how would you describe your music ?
Any comparison with a band such as Marillion is a massive compliment to me. We never set off with the intention to copy other bands or their styles. Sure, we have influences and they will always surface but I like to think that we have our own sound. I'm extremely proud of what we have achieved with the twin vocals and guitars harmonising with the keys. With the addition of the young rhythm section we have again added to our sound and I am very excited about the new recordings and the future of FC
Your band is from Newcastle Under Lyme, which is in the middle of England, plus minus a couple of feet. How easy/difficult was it to get gigs when you started up in the 1990s and how is the gigs situation today ? How has the music scene changed for good/worse since you started up ?
To say that the 90's were difficult for an original progressive rock band is an understatement. The music venues were flooded with tribute bands playing exact replica covers of the original artists and gigs were extremely difficult to come by. I always remember being told that if we weren't playing the local clubs every Saturday we then "mustn't be very good" Both Brian and myself stuck by our original plan and were never tempted to go down that route. It just didn't interest us. At the moment "prog" seems to have resurgence with new bands emerging amongst the old guard of musicians. Its interesting to also note that live music in general is becoming more popular with both new bands and old bands continuing to tour. Its interesting to note that older bands such as Rush, Led Zeppelin, The Rolling Stones, Journey etc are still playing to full houses. In all I think that the music scene is far healthier today than the 90's with new technology for making music more accessible. When we started to record in the 80's we were delighted to have a 24-track 2" tape to record on. Now with various software packages a pretty impressive end result can be achieved with far less hassle and time-consuming track bouncing.
What is your best and worst memories of Final Conflict ?
After 25 years I have too many memories to categorise. Making original music has always been a highlight and I have always particularly enjoyed the studio production side of things. That said, touring in different countries will always stand out and the production of the live DVD was memorable. Worst memories can be negative so I prefer to always look ahead and move on with the band. That said, the death of Chris was a very low point in my career but I take comfort in the fact that he left a marvellous legacy with his contribution to FC and music in general.
To wrap up this interview, is there anything you want to add to this interview ?
Just to say a huge thank you to all the fans who have loyally followed us through thick and thin and to also mention the various fanzines, magazines, forums etc who all contribute to make what we do achievable. I have met people who have organised gigs, produced magazines and generally promoted progressive music purely because they love it and with little or no financial gain. It really is amazing how music embraces people's lives and offers so many thought-provoking memories that make it worthwhile.
Thanks again and cheers!!
Andy Lawton
Final Conflict
A big thank you to Andy for this interview. 



Edited by toroddfuglesteg - September 23 2010 at 12:54