It's always nice to find a fellow fan!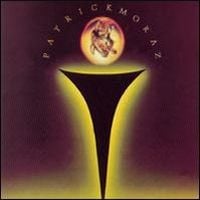 MORAZ, PATRICK - The Story of I
Review by bass player @ 12:18:39 PM EST, 2005-02-24

— Sorry, I don't agree with Dieter Fischer. Of my complete collection (more than 1500 Lps and CDs)"The story of I " is one of the 10 albums I would take on a desert island. I found it was a masterpiece when it came out about 30 years ago, and now I find it still incredible. The strength of the pieces is intact. The inspiration is wonderful, the musicianship incredible : this album is full of brillant ideas, a fireworks of great compositions. From the beginning to the end of the album, it's a succession of great ideas, incredibly developped and played. It's because of this record that I'm a musician now.