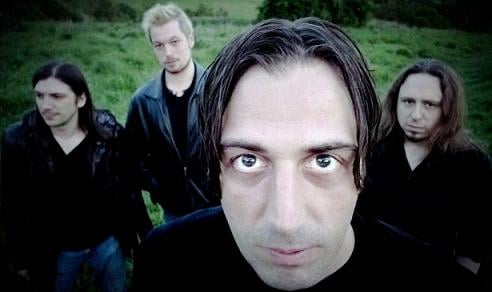 I think it is fair to say that the Neo-Prog scene was partly created in England and has therefore spawned a forest full of bands in the wake of Marillion and Pendragon. Most of them are not household names around the world. IT is one of these bands. They have so far released four albums and is pretty active. But I guess they are not that known in Peru or Singapore. Hence I got in touch with them and Nick answered my questions.
--------------------------------------------------------
When, by whom and where was IT born ?
IT was formed in the summer of 1993 by Nick Jackson, from the ashes of his teenage band 'Illegal Tender'. IT was formed in Harrow, London, England.
What inspired you to start IT ?

I grew up listening to lots of music my parents were playing. Pink Floyd, The Beatles and John Lennon to name a few constantly in rotation. I was inspired by watching 4 guys up there playing, creating a group sound like no other. I always had a 'do it yourself' attitude and decided to give it a go. By the age of 11, I was forming school bands with my peers and performing on talent nights. This led to the creation of 'Illegal Tender', a band between myself, my brother on drums, Chris Stopa on vocals and Desmond Lambert on keyboards. In 1992, we got a break by meeting Joe Bamford, who was managing Canada's 80's pop sensation, Glass Tiger. Joe was stunned by what he saw in us, when we attended one of our 'do it yourself' shows at a local church hall.  So Joe hooked us up with Glass Tiger's keyboard player, Sam Reid. Who began producing some demos with us, in hopes to land us a record deal. This was an extremely important time, as we were learning how to do it 'professionally'. But being 18 at the time, we soon found that we were no longer all on the same page. Which soon led to the band splitting up. 
To start with; please give me your (long or brief) thoughts and lowdowns on your albums.......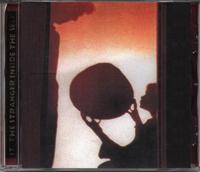 The Stranger Inside The Self from 1994
After the break up of Illegal Tender, I had several songs left over that I had written. I thought why stop now? So i started doing it alone. I started writing lyrics and melodies more and I started to sing. I look back on this album with fondness, even though most of it is still rough in my mind, specially vocally. But it's the starting blocks of IT. During the making of this album, I collaborated with friend and film enthusiast, James Johnson on several visual projects around the Stranger's concepts. This led us to bringing in visual elements to IT's live shows. Which has became an integral part of our performances.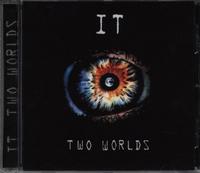 Two Worlds from 1995
This album came together very quickly, in the span of 6 months. The ideas were all there and everything fell into place. The album overall, is a reflection of my living in London and spending time in the wilderness of northern Ontario, Canada. The release of the album, saw the band's debut on UK, national TV. IT played live on Mike Mansfield's production, 'The James Whale Show'. The Two World's album, included writing collaborations from Andy Jackson and James Johnson, who had become a bigger part of the IT project.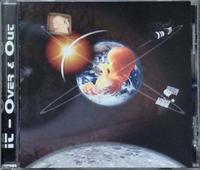 Over and Out from 2002
IT's first 'full on' concept album. With this album, there was a conscious decision to perfect things. To be the best it could be, from start to end. Over and Out, was a massive step forward for us, in terms of song writing, performance and production. Created in my newly, purpose build studio, Spacehouse. 'Over and Out' also took us back to Canada for several small tours. Towards the end of 2003 and into 2004, I recruited current members, Rob Archibald and Andy Rowberry into IT. They brought a 'heavier' influence into IT. Still a lot of favorites on this album.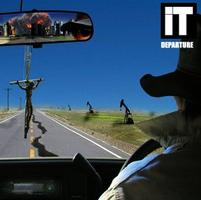 Departure from 2009
With newly recruited members and several songs already written, we started recording Departure in Dec 2004, with producer Martin Rex. Unfortunately, Martin passed away in March 2005 and the project was halted. This led to Nick Jackson taking the producers chair and completing the Departure album with help from Andy Rowberry, Ed Shackleton and Miguel Gautier. Departure was completed in early 2009 and released in June 2009, by their new record label, Sonic Vista Music. The package contain an 11 track CD album, a 2 hour DVD filled with bonus material and a 12 page booklet. Prior to the release of Departure, drummer Alex Inglis got married and moved to Australia. Replaced by drummer Will Chism, the band has since supported the Departure album, with shows in the London area. 
What is the latest update on IT ?
At the moment we're writing new material for a new IT album, whilst playing around with a new webcast program called Ustream. Ustream, basically allows us to broadcast ourselves live anytime, anywhere over the net. It's proving to be quite exciting, as it allows people to give us instant feedback in what we're doing and also allows viewers to get a glimpse into the creative process. Even a hand in it sometimes! 
We've also just filmed and recorded a new live DVD. Which will be coming out later this year.  It's basically our entire current set list, performed live in our studio (Spacehouse) with visuals and extras.
What is (mostly) the lyrical themes on your albums ?
Well, it's all a personal reflection at the end of the day. What goes in, comes out. Wether the subject matter be politics, relationships, social issues or personal issues.
How would you describe your music and who would you compare yourself with ?
It's pretty hard to describe your own music, that's our audiences job really. But we've been compared to the likes of Pink Floyd, Porcupine Tree, Nine Inch Nails, Marillion and even lighter pop stuff like Tears for Fears.
You have been touring a lot. Is IT your main occupation or do you have a more sane job too ?
A more 'sane' job. Very true. haha. Yes, besides IT, I do a lot of producing for other bands/artists. At the moment I'm producing 80's pop band The Fixx, who had several top 40 hits in America. We've almost completed their new album, the first in 7 years. I'm also working with Reef's guitarist, Kenwyn House on his new project called the Bliss. The great thing about producing other projects is that you learn a lot more and how to do things differently. It also allows me to bring more to the IT table.
What is the availability of your albums and what is your experiences with the music industry ?
Last year we signed a deal with Sonic Vista Music out of Blackpool, England. Sonic Vista has done a fantastic job in getting our latest album 'Departure', out into the world  and into the hands of music fans. They've also been distributing the remaining copies of Over and Out. You can easily find our releases through Sonic Vista, Spacehouse.tv, iTunes, play.com, HMV.com and through many progressive music online shops. There are plans to eventually re-release the first two albums, The Stranger Inside the Self and Two Worlds, once we get a chance to fix them up and repackage them. They were only ever released on cassette tape.  The new live DVD will be distributed through the same sources. So keep your eyes and ears open for that one, which will be happening first.
What is your most fondest memories of your time in IT and what is your biggest regrets ?
 That's a difficult one. For me meeting Ken Foster who runs Sonic Vista Music is up there. There's nothing like having a professional onboard who believes in what we do and is out there getting our music heard and into the hands of serious music fans and progressive music outlets.
Prog rock is now in fashion again. What is your view on today's scene ?
I've never really cared about what's in fashion, in fact I avoid it. I think it's good to be stylistic and to have an identity, but to chase around what's 'happening' today is a futile game, as it's already happened. It's great that the younger generation is getting into progressive music and has avoided being tainted by the ignorant statements of the past 20's years against progressive rock. I see far more pompousness in popular top 40 today then I've ever seen in prog.
Just to wrap up this interview; what is your five all-time favourite albums ? 
This one is very hard. But in there would be.... 
 Pink Floyd's Animals
 Tears for Fears - The Seeds of Love
 David Sylvian's  - Gone to Earth
 Devin Townsend's - Terria 
 Porcupine Tree's - The Sky Moves Sideways.
Anything you want to add to this interview ? 
I want to say a huge thank you to our music fans and to the ProgArchives for supporting us and giving us the opportunity to speak to music fans. We look forward to more in the near future. 
A big thank you to Nick and IT for this interview.